Photos by Chay Mosqueda
It's no secret that Utah has been among the fastest growing states in the past decade—and that means its arts, culture, and specifically music festival scenes have been on the rise. The Kilby Block Party, now in its fourth year, is among the numerous music festivals bringing exciting international and national talent to Salt Lake City while still uplifting the extant music scene here.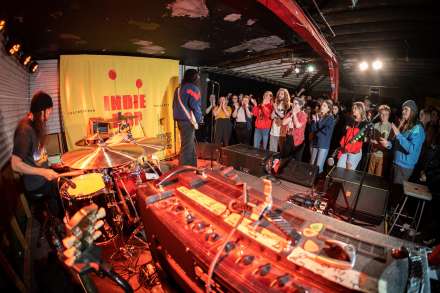 At the Heart of Salt Lake's Music Scene
Locals familiar with the Salt Lake City music scene know at the heart of it is the intimate venue Kilby Court, one of the longest continuously running all-ages venues in the United States. It was first established in 1999 as a DIY art and music gallery. "It served as a space for artistic expression that could be accessible to everyone, whether you were a touring artist or a local trying to get your foot in the door," says S&S, the local music promotion company founded by Lance Saunders and Will Sartain, that owns Kilby and several other music venues in Salt Lake—including Urban Lounge and Metro Music Hall. With a capacity of 200, the DIY, garage-style atmosphere of the venue invites close artist-crowd interaction, providing an unadulterated live music experience and a safe haven for community bonding. "It's the type of place where you can simply exist in the moment, seemingly surrounded by 200 of your closest friends, while the artist sings directly to you," S&S says.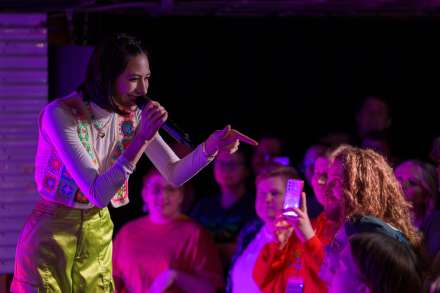 An Amazing Mix of Local and Up-and-coming National Artists 
Kilby Court is renowned for hosting a mix of Utah-based artists and up-and-coming touring artists. It's not uncommon for someone to see their best friend's first live show one night and the very next evening watch a or Grammy-nominated artist (which happened to me a couple years back I saw the indie pop and R&B artist Arlo Parks, a 2021 Best New Artist nominee). "I think to a lot of people, Kilby Court is more than just a live music venue," S&S says. "It's a community and a place to call home." One of the greatest feelings is seeing amazing artists at Kilby "before they were big." And why wouldn't you brag to your friends about that when that group of artists includes Phoebe Bridgers, J.I.D., Vampire Weekend, Sylvan Esso, The War on Drugs, Doja Cat, Omar Apollo, and Mac Miller.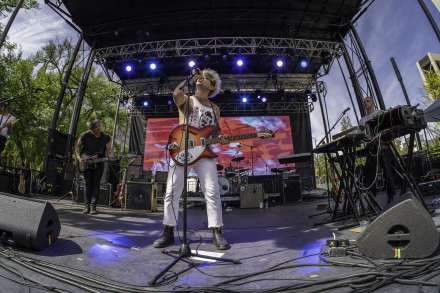 Kilby Court Block Party: 2019 to 2023
In 2019, S&S decided to hold the first ever Kilby Block Party as a 20th Anniversary party for the venue, which featured mostly local artists—such as Ritt Momney and the National Parks—alongside larger, national acts, including Kilby-alum Death Cab for Cutie. "We had so much fun putting it together and received such a great response from the community that we decided it should be an annual celebration of the venue's legacy," S&S says.
2022: The Party Got Bigger
Every year since then, except for 2020 at the height of the COVID-19 pandemic, the Block Party has grown bigger and better. In 2022, the festival moved location from 700 South (the street Kilby Court road is off of) to Library Square in Downtown Salt Lake, which provided enough space for 36 artists to play on four different stages across two days. It's an understatement to say it was a huge success—drawing in thousands of music lovers from Utah and beyond with big-name musicians from indie heart-throbs Phoebe Bridgers and Mac DeMarco to teenager-loved acts Steve Lacey and Clairo. Not to mention, the standout Utah-based artists including Dad Bod, Cop Kid, and Fonteyn. It's no surprise the festival sold out in just six days, according to S&S.
2023 Will Be the Biggest Block Party Yet
The 2023 Kilby Court Block Party takes place May 12–14 and will by far be the largest event S&S has ever put together, with another day of performances and a move to a bigger location at the Utah State Fairpark, situated at 155 North 1000 West, in the city's Glendale neighborhood. "It takes a lot of moving parts, sometimes coming in from all over the country, and a constantly evolving plan to make it happen," S&S says.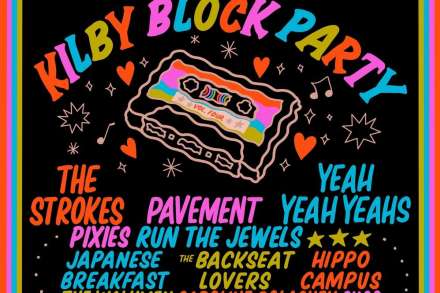 This Year's Lineup
The lineup is jam-packed with amazing artists that represent a variety of different genres: The Strokes, Yeah Yeah Yeahs, Run the Jewels, Pavement, Japanese Breakfast, Pixies, Dominic Fike, Caroline Polachek, and local favorites The Backseat Lovers and Backhand, among 49 other artists. S&S explains the main goal of the Block Party has always been to bring people together. "The Kilby Block Party is a way of celebrating the vibrancy of our community and the love we share for our beautiful city," S&S says. They added it's integral to the festival to give Utah-based artists a platform of this caliber. "KBP is about celebrating everything that Kilby Court represents and Kilby Court would not be the same without our incredible local music scene," S&S says.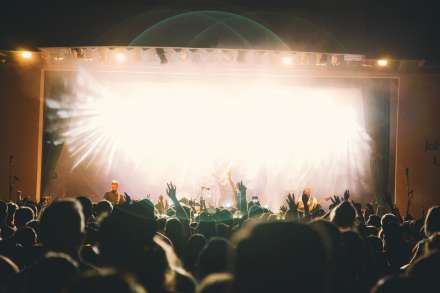 BEYOND KILBY: Utah Music Festivals Galore
Salt Lake Twilight Series
The excitement of Utah music festivals doesn't stop at the Block Party. The Salt Lake Twilight series, a summer run of concerts from touring artists paired with local openers, has been around in some form for 36 years. The list of notable acts from the past could go on forever, but they range from alternative rock band Modest Mouse in 2010 to hip-hop group The Roots in 2017 to dream-pop artist Beach House to the R&B Thundercat in 2021. The lineup for 2023 features multi-genred pop artist Rina Sawayama from London, England; indie-rock singer-songwriter Soccer Mommy; and 20-year bluegrass folk outfit Trampled By Turtles among others. Some local artist highlights include the emotionally raw singer-songwriter Rachael Jenkins and neo-soul, jazz-influenced Anaïs Chantal. There will be six shows, held from June to September.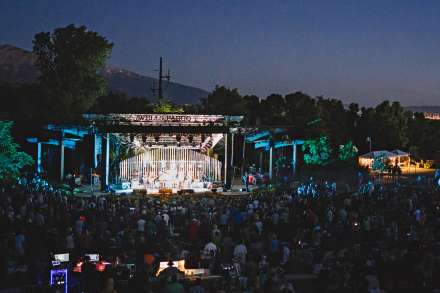 Red Butte Concert Series
A favorite way to experience live music in Salt Lake has long been the Red Butte Concert Series, an eclectic mix of current touring acts and past favorites. The setting could not be more beautiful - the stage is set in the beautiful Red Butte Garden at the base of the mountains. Last summer's bands included the likes of She & Him, The Head and The Heart, My Morning Jacket, Bonnie Raitt, and Boy George & Culture Club. Watching a show with the sun setting over the city below on one side and the glow on the towering mountains on the other side is an experience not to be missed. Their 2023 lineup will be announce on April 11th.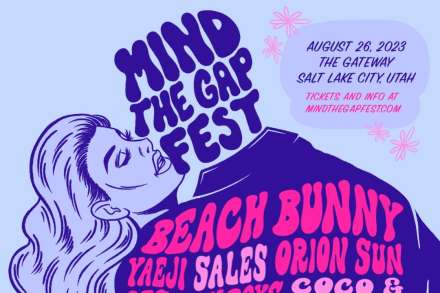 Mind the Gap Fest
This year, for the first time, Utah will also host the Mind the Gap Fest on August 26, Women's Equality Day at The Gateway in Salt Lake. Consisting of 18 female-identifying artists including infectious indie rock artist Beach Bunny and Korean-American electronic musician Yaeji, the festival has a goal of educating attendees on the different gender gaps in equality including the income gap, executive position gap, educational attainment gap, and political representation gap.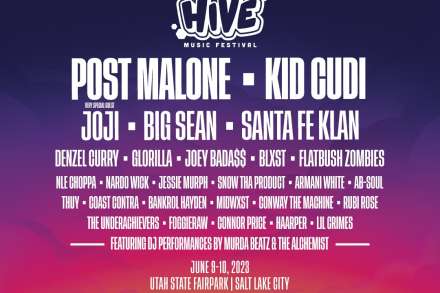 The Hive Music Festival
Additionally, hip-hop won't be forgotten with The Hive Music Festival taking place from June 9-10, bolstering 29 artists including Grammy-winning hip-hop and pop (and local) artist Post Malone and rapper Kid Cudi who blends into his music elements of hip-hop, rock, and electronic.
Craft Lake City
Lastly, Craft Lake City is holding the 15th Annual DIY Festival, "Utah's largest local-centric art, music, science and technology festival," according to their website. In a three-day event held annually during the second weekend of August  (this year, August 11–13), the festival will feature over 350 local artisans, vintage vendors, foodies, youth entrepreneurs, performers, and STEM exhibitors at the Utah State Fairpark. The music performers have yet to be announced, but keep an eye out for exciting acts on both the Utah-local and national front.
Get Out and See Some Live Music!
S&S says more than anything these music festivals, at their core, are community-driven events. "They are an opportunity to bring together our city to experience the power of live music together and further establish Salt Lake City as the art and culture hub that we believe it is," S&S says. "As our community continues to include more people, we hope that SLC becomes a destination for music, arts, and culture in its own right — including the music festival scene."
You won't want to miss out on any of these lively music happenings in SLC. Whatever your tastes, the city has something here for you.