Sugar House
It might be one of the hippest, most vibrant neighborhoods in town, but Sugar House earned its name from the sugar beets first planted here by pioneer settlers a century and a half ago. Since those humble, verdant beginnings, Sugar House has sprouted into one of the most offbeat, colorfully progressive enclaves in the valley. You'll find plenty of restaurants, bars, breweries, shops, unexpected hangouts, and one big, glorious park with sweeping mountain views. (Yep, Sugar House park just might be our favorite place for urban trail-running.)
Whatever your mood—whether you're thirsty, hungry, or just fixing for a good time—this place has it in spades. Park your car on one of the tree-lined streets dotted with colorful Victorians and stout bungalows. Then put your walkin' shoes to good use in this eminently strollable neighborhood.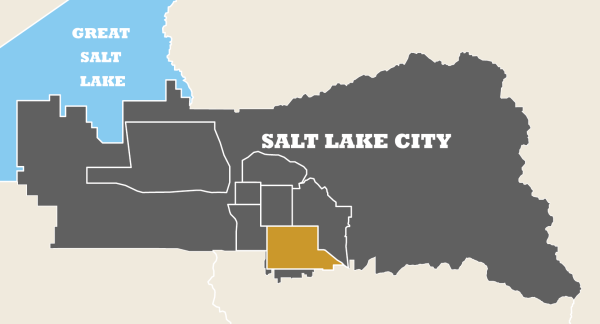 Where to Eat & Drink
In Sugar House, the hardest question is where to begin. But when it comes to great beginnings, breakfast is a great way to start. Finn's Cafe offers Norwegian breakfast and lunch fare with a darling patio and a crisp, light-filled interior. Try the Norwegian waffles with cardamom and lingonberries to start your day off right.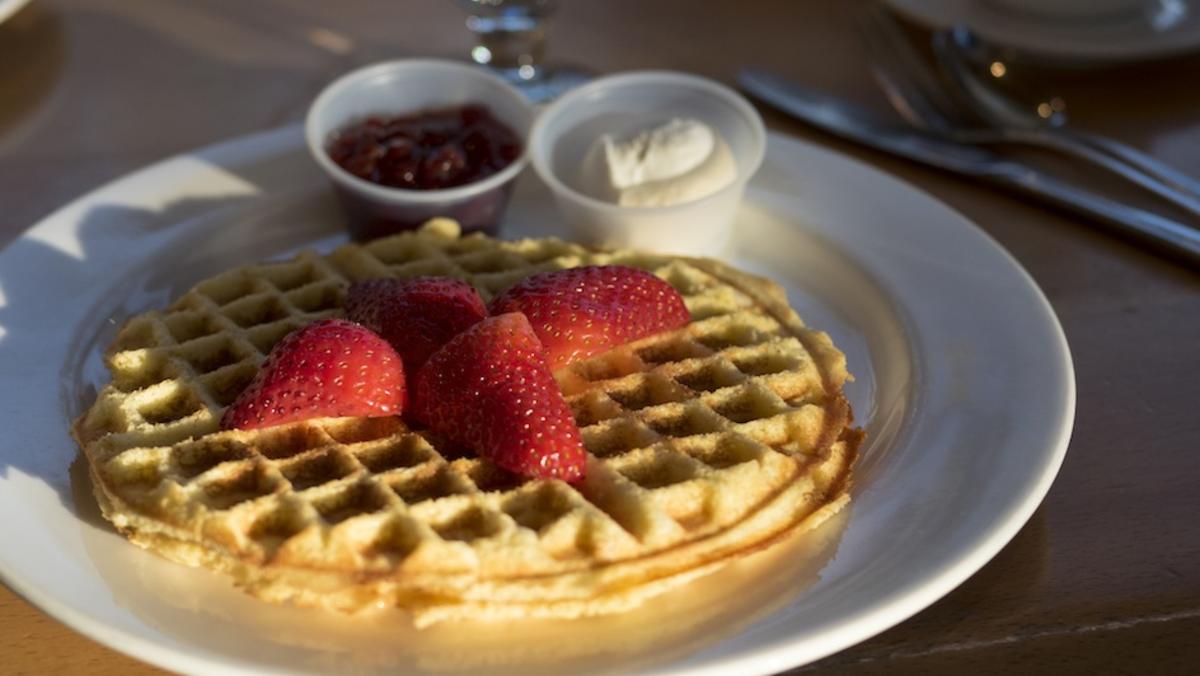 Lunch is a toss-up between A La Maison Monsieur Crepes (Sweet! Savory! Hearty! Meaty! Vegan!) and The Dodo, a classic bistro-style restaurant with an oversized patio overlooking Sugar House Park.
For dinner, check out Hub & Spoke, a hip hotspot with boozy milkshakes and diner-style fare. Little Saigon serves delicious Vietnamese food in a low-key, hole-in-the-wall space. Ekamai Thai, across the street from Sugar House Park, offers superb Thai food in a slightly more upscale setting—the appetizers are to die for and the wine is just right.
Save some room for drinkables, as there are several bars and breweries and even a great distillery in the neighborhood. Campfire Lounge is a one-of-a-kind treat you can't miss. Its enclosed patio is decked out with multiple outdoor fire pits, camp chairs, coleman lanterns, and a camp food inspired menu. One of the best perks is that dogs are allowed on the patio, so people and their four-legged BFFs can commiserate around the campfire with friends right in the middle of the city.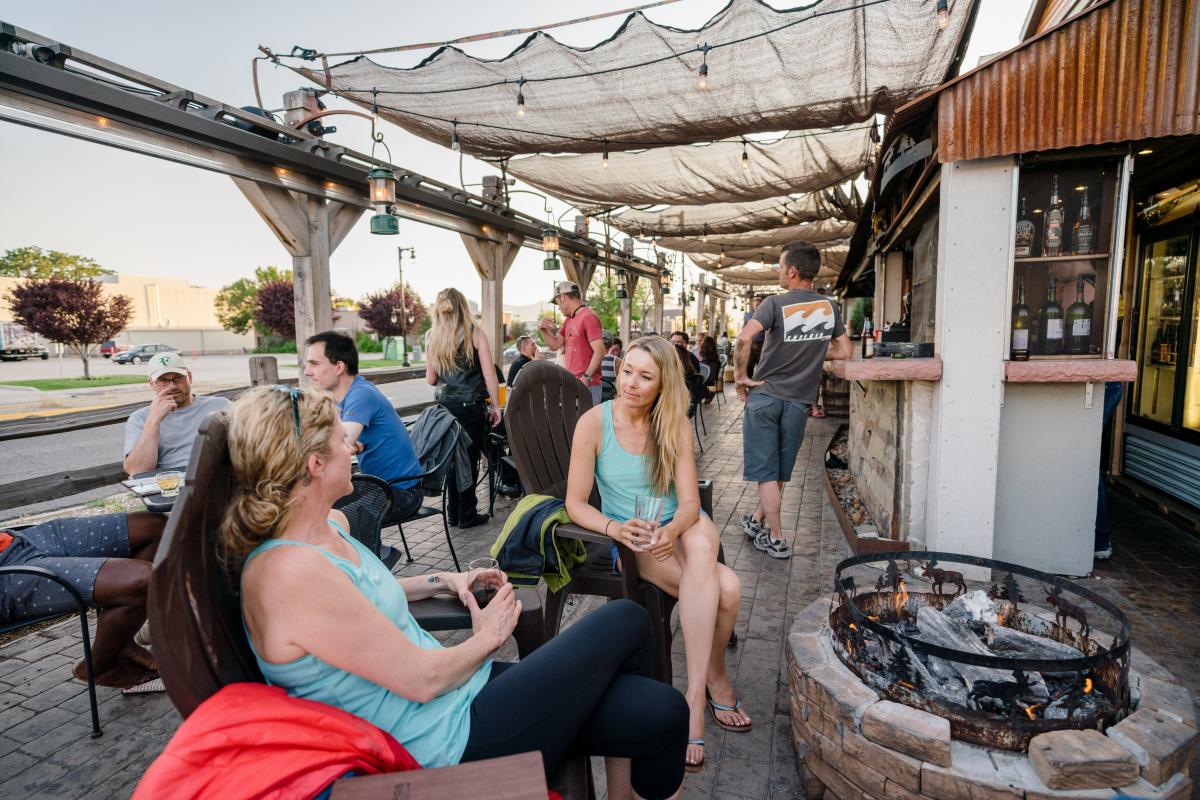 The Ruin steps the classiness factor up a notch with incredible cocktails and a more low-lit modern industrial vibe, while nearby Wasatch Brewery is a neighborhood standby for great local beer, pub fare, and a good people-watching patio. The Sugarhouse Distillery crafts its own vodka, rum, and bourbon too. Stop by in the afternoon for a tasting and a tour. You'll probably walk away with a delicious souvenir in a bottled format.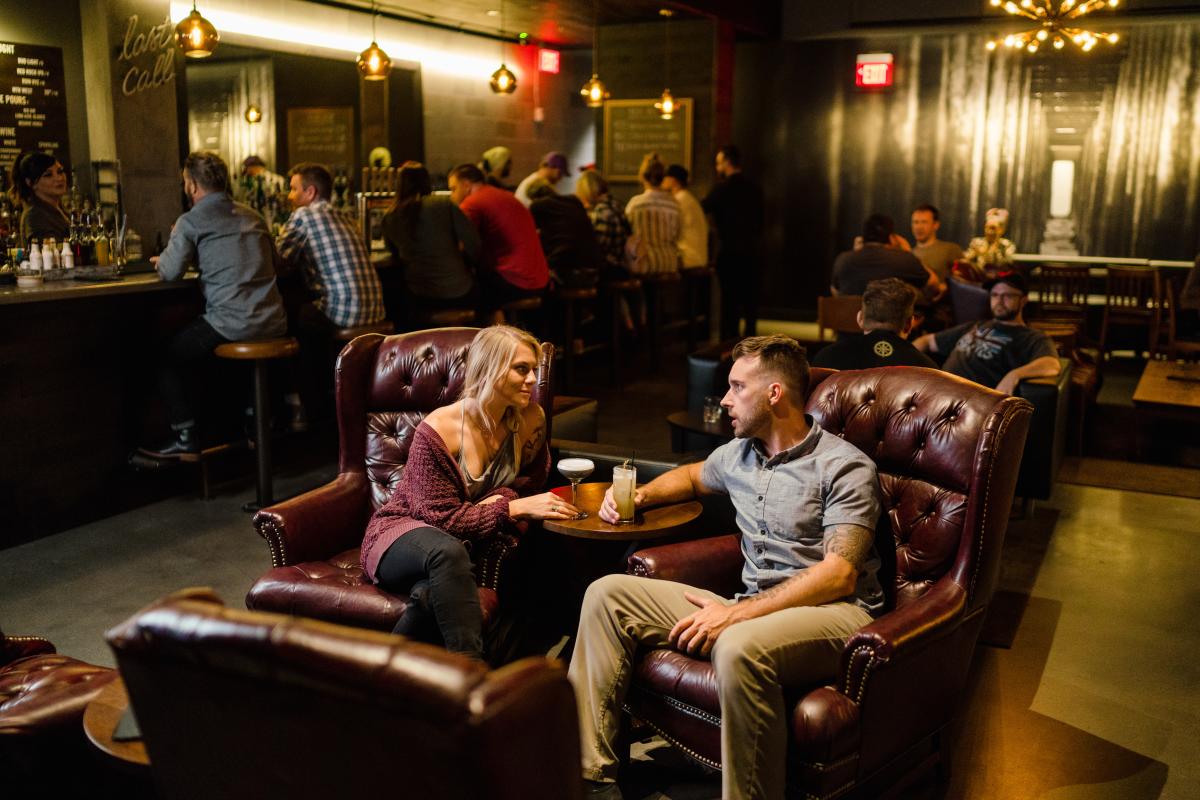 ---
Where to Play
One of Sugar House's best assets is its namesake park, which overlooks the Wasatch mountains' soaring ridgelines. In addition to a great running trail, a large pond favored by ducks and geese, and rentable pavilions, the park is a perfect urban getaway for a picnic or a quiet reading session on the grass. By winter, the park's biggest hill is popular for sledding, so come equipped accordingly.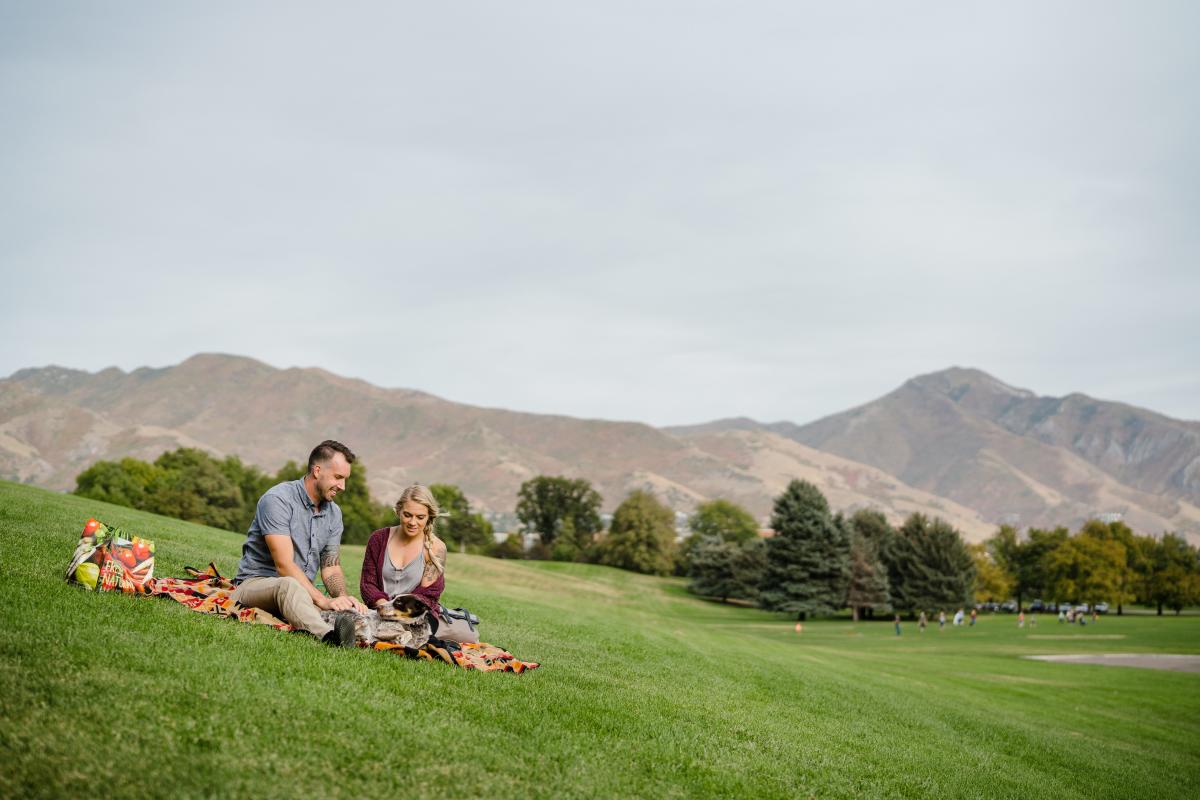 There are countless interesting shops and boutiques within walking distance of each other. Check out the boutiques on 1100 East, including Commerce & Craft, an artsy little enclave, and Details home goods. Pick up a pack of tarot cards at Awakening Heart, then browse cheeky gifts at Unhinged Boutique. Grab some of the best cheese and olives you'll ever have at Liberty Heights Fresh. Then, along 2100 South you'll find a number of interesting shops, including Home Again, American Rust Company, Blick Art Supplies, and several tattoo parlors.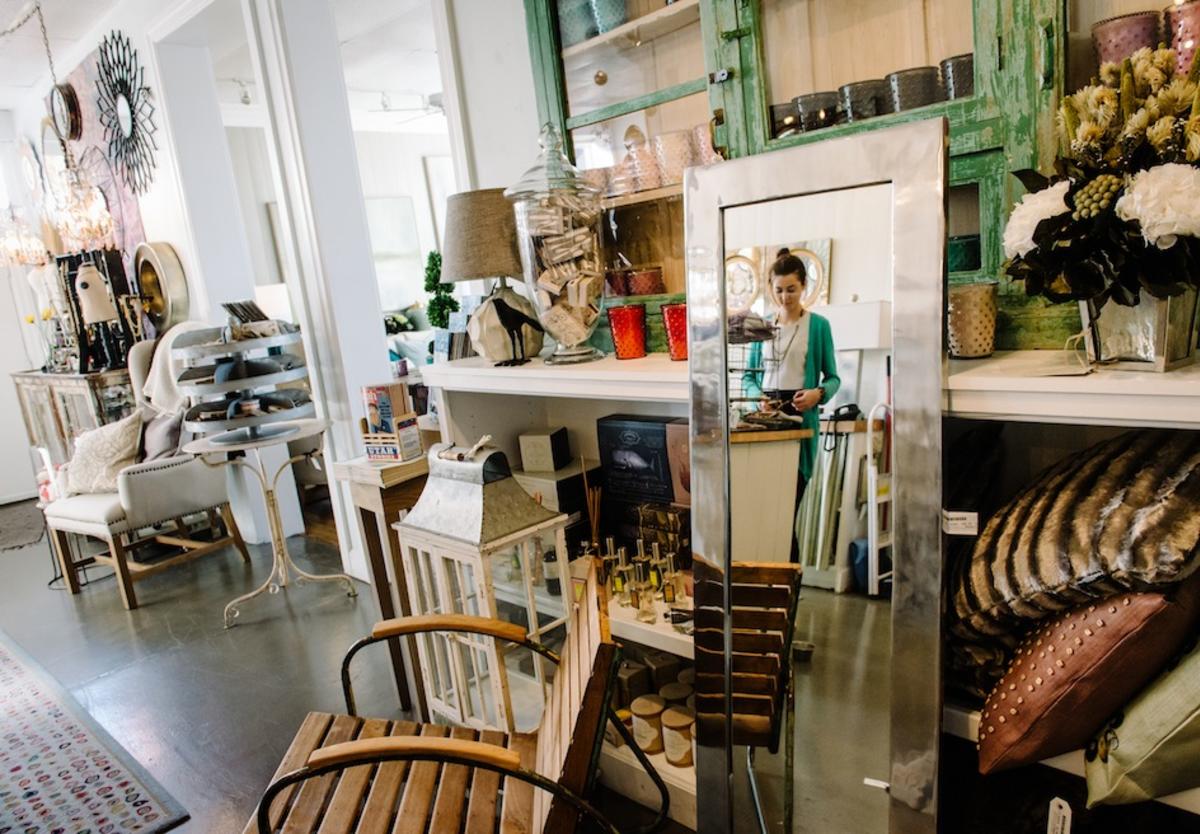 If you care to work up a sweat, stop in to SEEK fitness studio for a class tailored for the local mountain sport enthusiast crowd. Pop into the boutique pet supplies store downstairs, Healthy Pets, for a hand-crafted felt kitty toy and the cutest dog sweaters you ever did see.
Westminster College on 1300 East makes for a pretty small-campus stroll--the school happens to have more winter Olympians than any other college in the U.S thanks to its close proximity to skiing, snowboarding, and skating.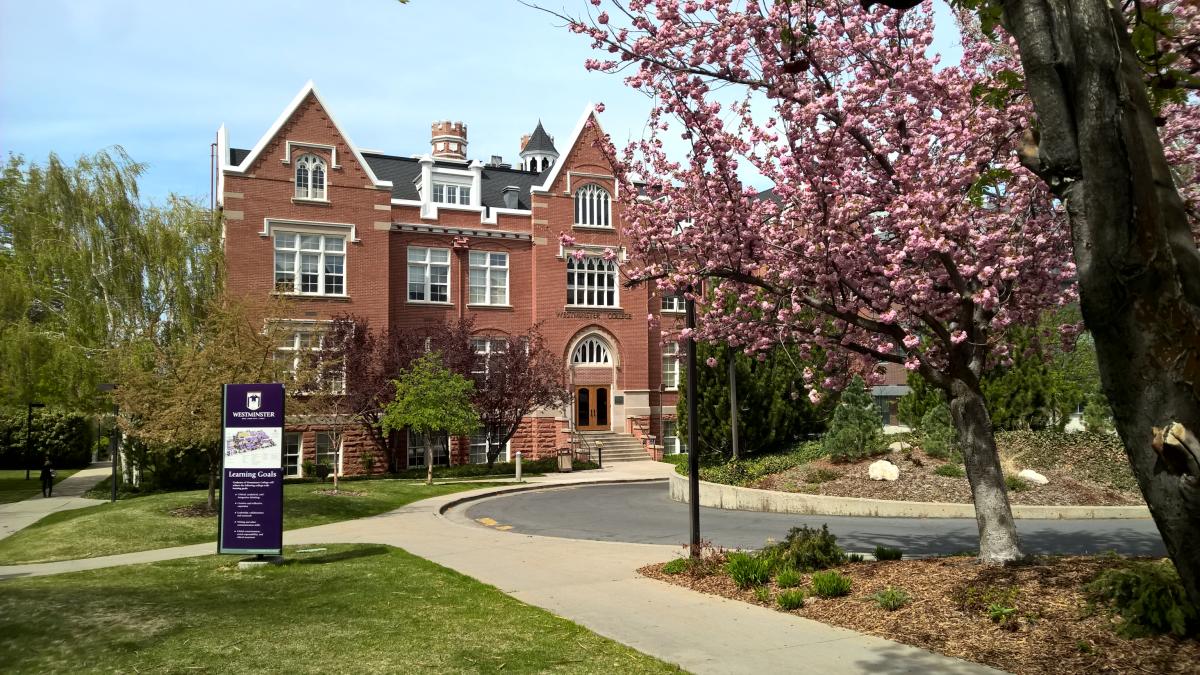 ---
Where to Stay
In addition to a whole bevvy of Airbnb and VRBO rentals, there's one cute little Victorian-style bed and breakfast in Sugar House called Wildflowers Bed and Breakfast. You can also bunker down at one of the neighborhood's trusty hotel chains, including Extended Stay America, Home2 Suites, or the Hampton Inn.
T h e

S a l t L a k e

S c e n e