Accessibility
Salt Lake City, Utah, is home to some of the best outdoor recreation and entertainment around. There's world-class skiing and snowboarding, hiking through awe-inspiring scenery, and a soulful, energetic downtown scene. In a modern city like Salt Lake, it's no surprise that these activities and destinations are all accessibility friendly.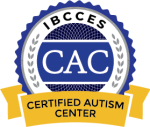 Visit Salt Lake, including the visitors center at 90 South West Temple,  is accredited as a Certified Autism Center™ (CAC) by IBBCES. A CAC is a facility or organization in which at least 80% of their staff is highly trained, fully equipped and certified in the field of autism,
"As a team, we share a dedication to serving autistic individuals or those with other sensory sensitivities enjoy our beautiful destination," said Kaitlin Eskelson, President & CEO
Discover all of Salt Lake's accessibility friendly businesses to make your visit one to remember.
Looking to make a trip itinerary? Take a virtual tour of some of Salt Lake's wheelchair accessible restaurants, venues, and attractions below.
Looking for resources outside Salt Lake?
provided by the Utah Office of Tourism
PHOTOS: Johnny Cowan The Americans With Disabilities Act was only passed in 1990, but…
Elizabeth Kimball flicks on the lights and powers up a large heating unit in the…
In April 2021, Salt Lake Acting Company, Utah's leading destination for brave…