Book Your Salt Lake Lodging Here
Salt Lake Accommodations
From the heart of the city to the edge of the wilderness, Salt Lake has a host of options for you to set up a perfect base camp for your visit to Salt Lake, all within a 35 minutes of downtown. Full-service hotels and lodges at the mountain resorts provide a bit of luxury in the wilderness. If you are looking for places to stay that are more like home — complete with kitchens, fireplaces, and other amenities - vacation homes and condos are the perfect choice. If the city life is more your style, you'll find just what you're looking for at hotels and motels across the valley.
Downtown offers base "camp" options from 5-diamond luxury hotels, all-suite locations to basic, clean economy rooms or charming bed & breakfast inns. If you want to bring along that furry, finned, or feathered member of the family, check out our pet friendly accommodations. Yes, Salt Lake has a wide variety of places for you to set up your base camp operations. And, if you really want to camp - we've got campgrounds for tents and RV's too.
Frequently Asked Questions
Get answers to some of Salt Lake City's frequently asked questions below. Check out more FAQs.
Q:
Are hotels taking reservations?
Q:
Are the pools and fitness centers open at hotels?
Q:
Are there any special hotel deals or packages available?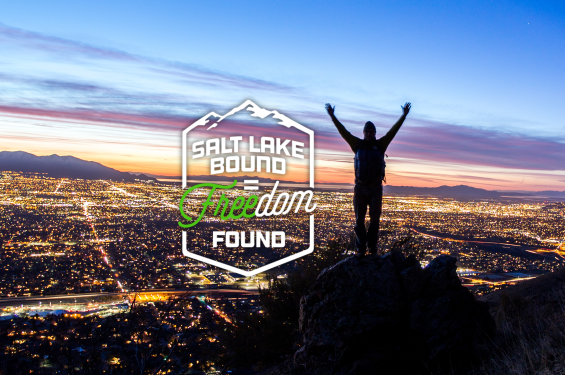 Freedom comes in all shapes and sizes in Salt Lake. It might be traveling to see a lifelong friend. Or maybe it's enjoying lunch or dinner at an outdoor café with stunning mountain and city views.

Whatever version of freedom fits your comfort level, we have some FREE offers to help plan your perfect escape to Utah's spacious capital city and all it has to offer.
Placeholder Slide
Salt Lake offers one-of-a-kind combination of metro and mountain—an urban...
sponsored partners