Sports & Outdoor Events in Salt Lake
It's impossible to visit Salt Lake, an area with so much natural beauty to explore, and not want to get out there and have an adventure. Salt Lake's active and vibrant community loves hosting visitors at sporting events and sharing the activities they enjoy with folks of all skill levels. From the professionals to the novices, you'll find someone who is up to something all around the valley.
Basketball

Basketball is a big deal in Utah, largely thanks to the professional NBA team. The Jazz make their home at The Delta Center, but if you can't catch the pros, you can watch the Salt Lake City Stars (NBA G League) at Salt Lake Community College or college games at University of Utah (Division I). And if you want to play yourself, you'll find plenty of hoops at area parks, gyms, and recreation centers.
Soccer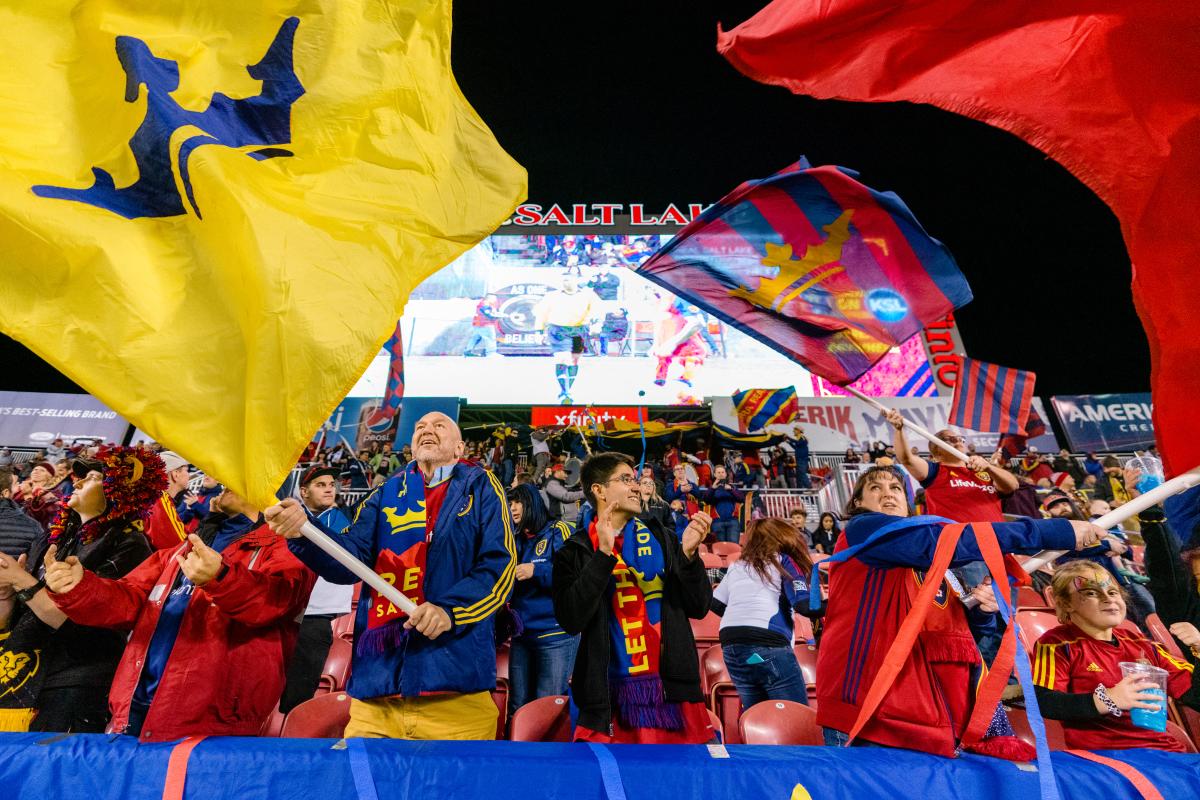 The fastest growing sport in the US has made a foothold in Salt Lake. The men's professional team, Real Salt Lake (RSL) shares America First Field with the women's professional team, Utah Royals FC. The reserve men's team, Real Monarchs, also play in the valley and share stadium space with the Utah Warriors, a professional rugby team. So you shouldn't be surprised to learn that indoor and outdoor soccer leagues of all skill levels play across Salt Lake too.
Cycling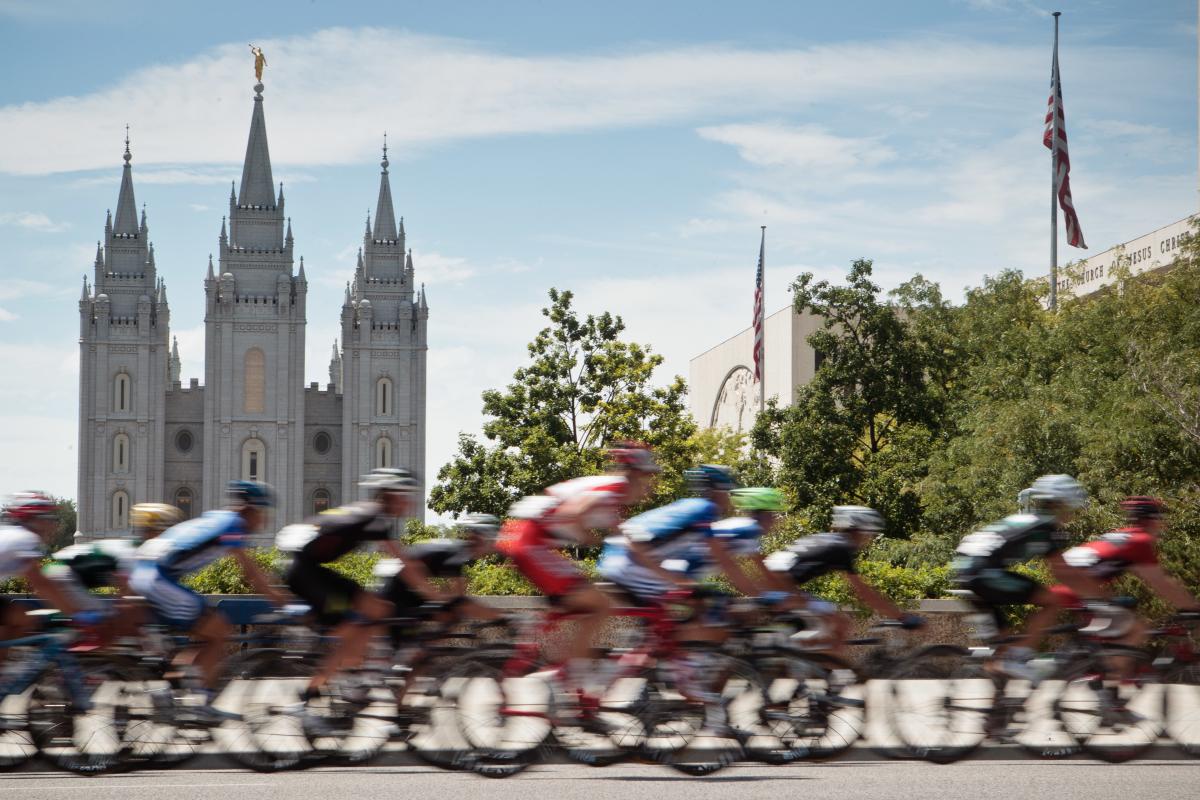 The Tour of Utah is a great way to explore Salt Lake. One of the best cycling races in the State, Tour of Utah is the most prominent race and provides competition for professional racers. But don't despair, amateurs and hopefuls can participate in races nearly every weekend all summer long across the Wasatch Front. Other cycling events in Salt Lake, include Saints to Sinners, Bike Prom, Salt Lake Criterium, and City Creek Bike Sprint.
Football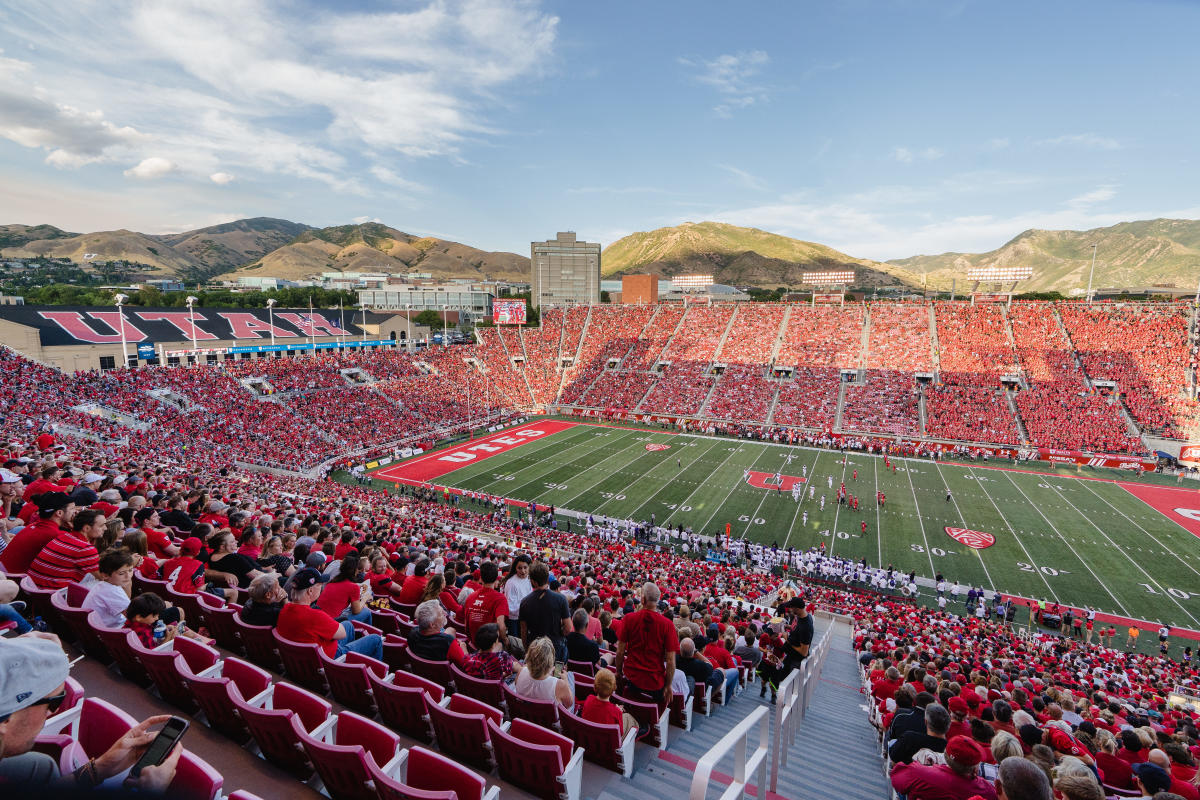 The University of Utah is also home to a great college football team. The MUSS, a student fan group, is famous for their vocal support of the home team. And if you head up a bit early for the game, you'll be sure to enjoy some terrific tailgating in the fall.
Hiking and Trail Running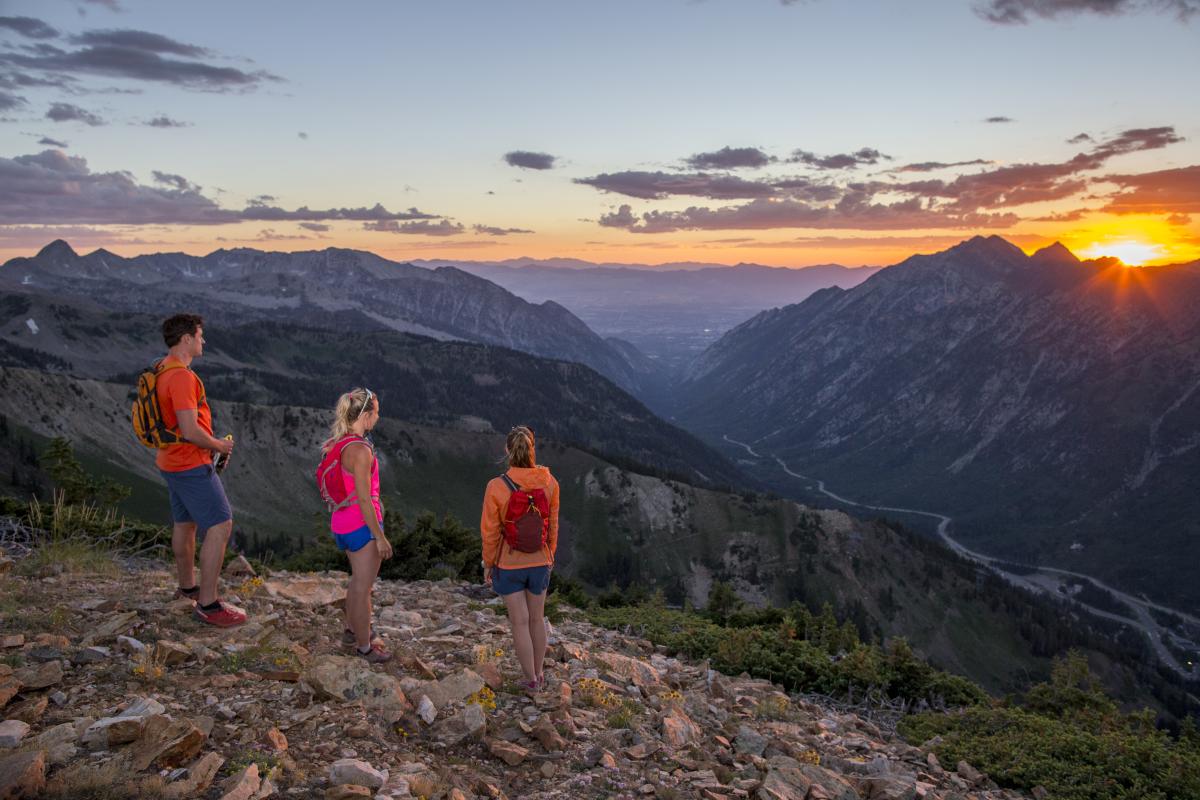 The mountains are good for more than just skiing and snowboarding (although our winter season is like no other). In the summer, locals and visitors alike make good use of the nearby canyons and mountains exploring nature by foot. Places like the dog-friendly Millcreek Canyon are filled with short day hikes and offer tons of options for trail runners and cyclists to choose from. Just be sure to bring plenty of water.
Skiing & Snowboarding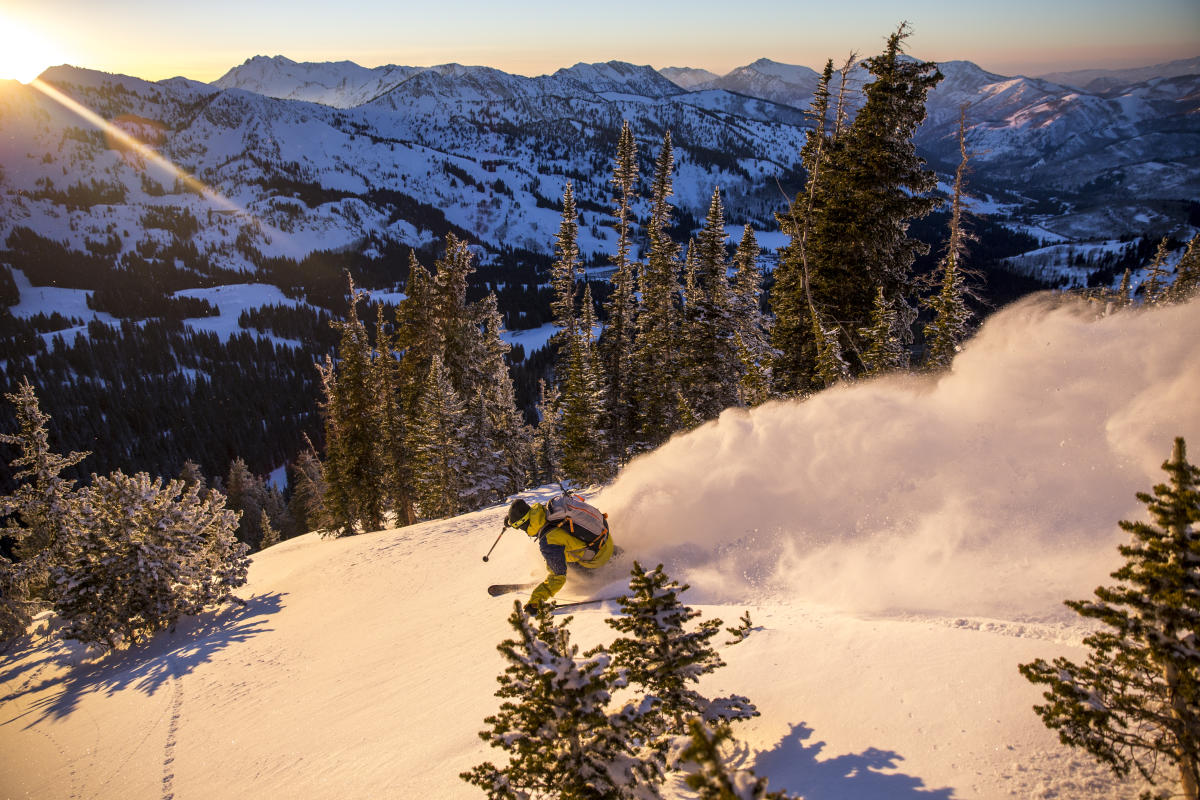 No article about sports in Salt Lake would be complete without mentioning the snow we're famous for.  Nearby resorts offer plenty of opportunities to learn skiing and snowboarding. And if you want to get off the beaten track (um…groomed slopes), you can try snowshoeing and cross-country skiing in the nearby mountains. For something a little tamer, go sledding or tubing in Sugar House Park. And don't forget to try out other winter sports like skating, hockey, bobsled, curling, and even the skeleton at Utah's Olympic Park.
Baseball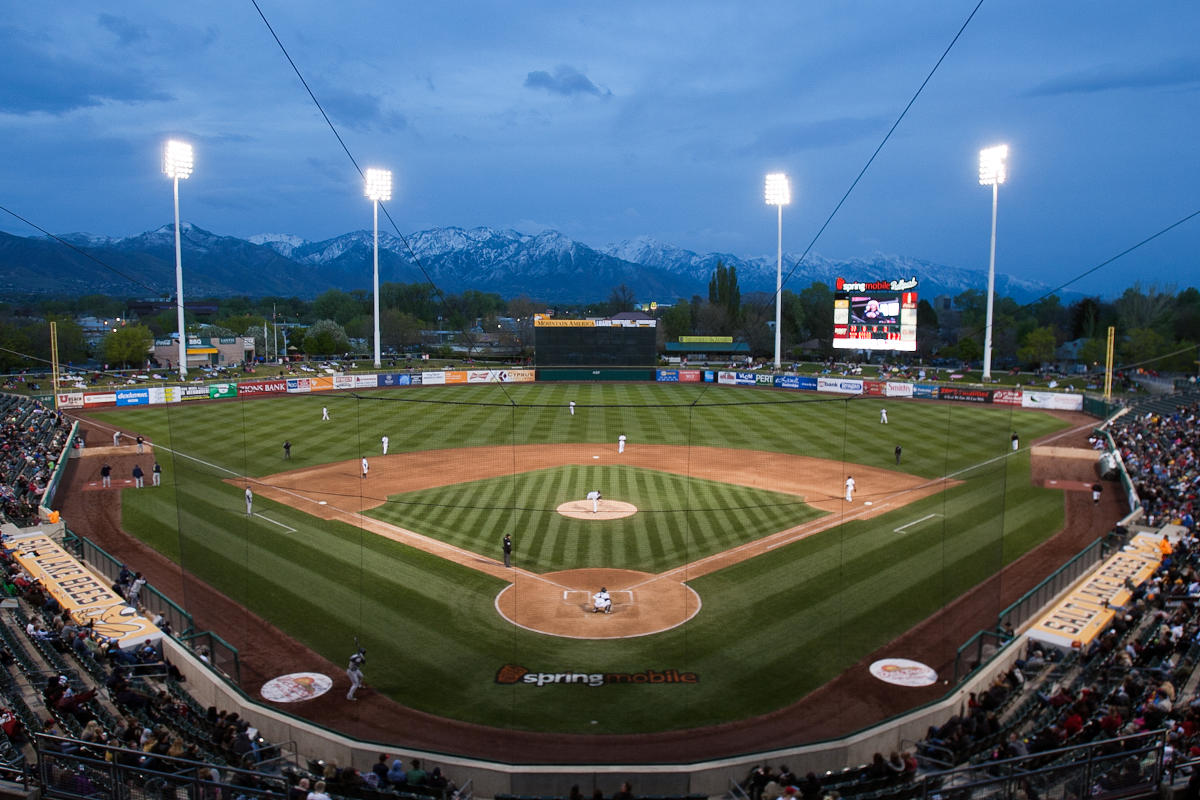 The great American pastime has a long-held position in the heart of Salt Lakers. The Bees, a minor league team affiliated with the Anaheim Angels, plays at Smith's Ballpark all summer long. The games themselves are well loved for being a fun family-friendly event, and you'll find the best Chicago dog in town at this stadium.
Rock Climbing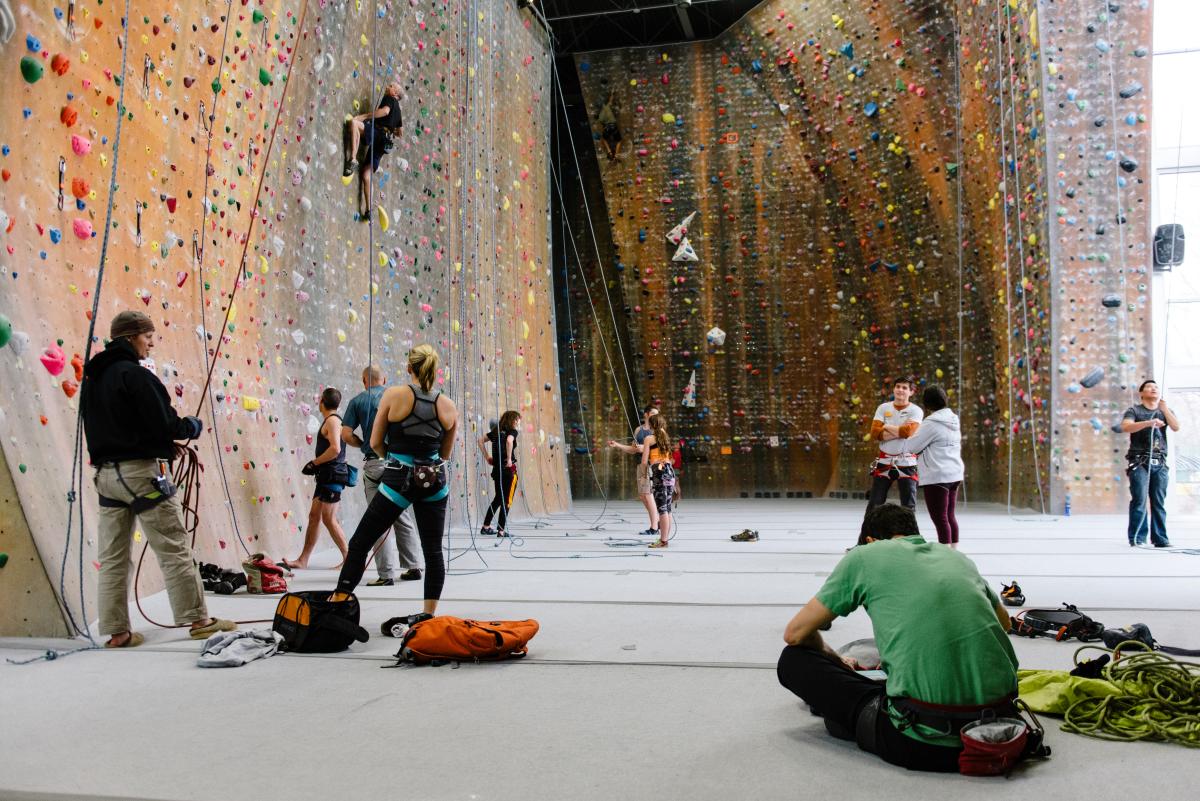 Climbers from around the world come to Utah for its striking scenery and epic climbs. Established trails run throughout the canyons surrounding the valley. Big and Little Cottonwood Canyons are a great place to explore. And if you're brand new to climbing (or bouldering in the winter), gyms like Momentum and The Front, will be happy to help you out.
Gymnastics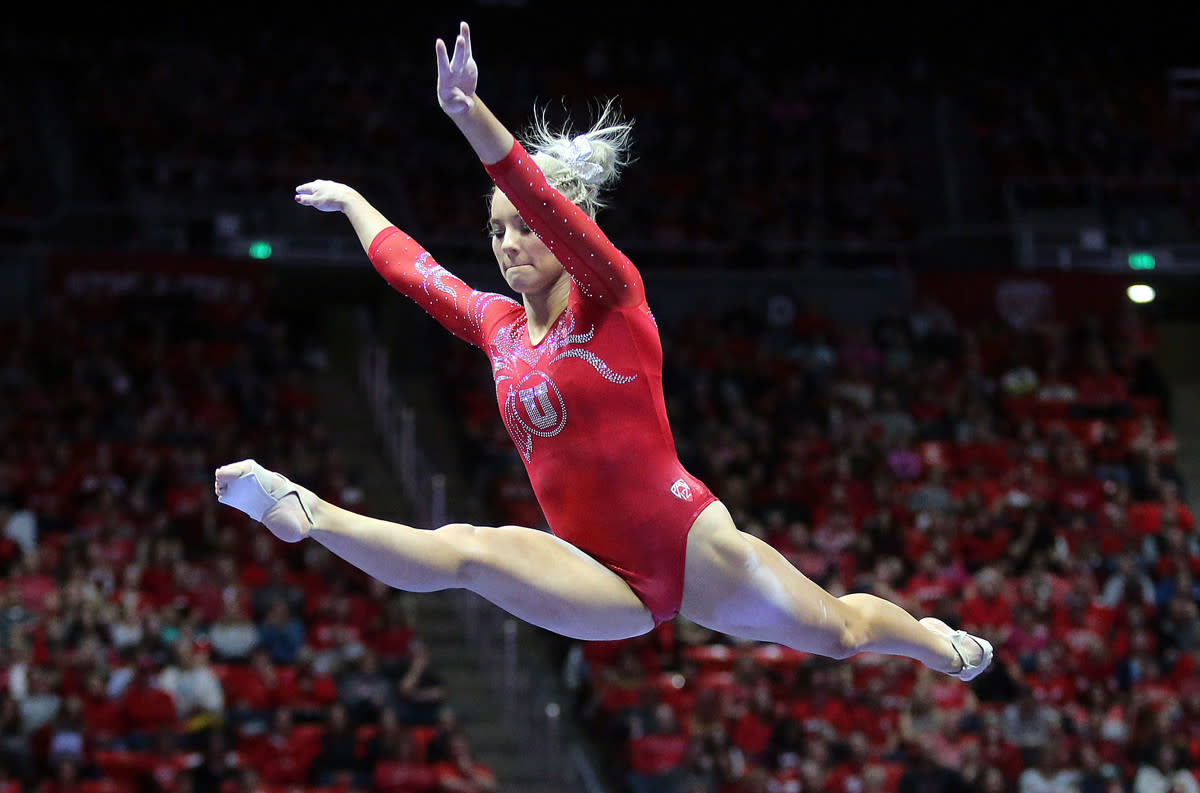 The University of Utah has a powerhouse of a presence in the world of collegiate gymnastics. The meets are a remarkable feat and well worth the few bucks for a ticket to attend in the winter months.
Hockey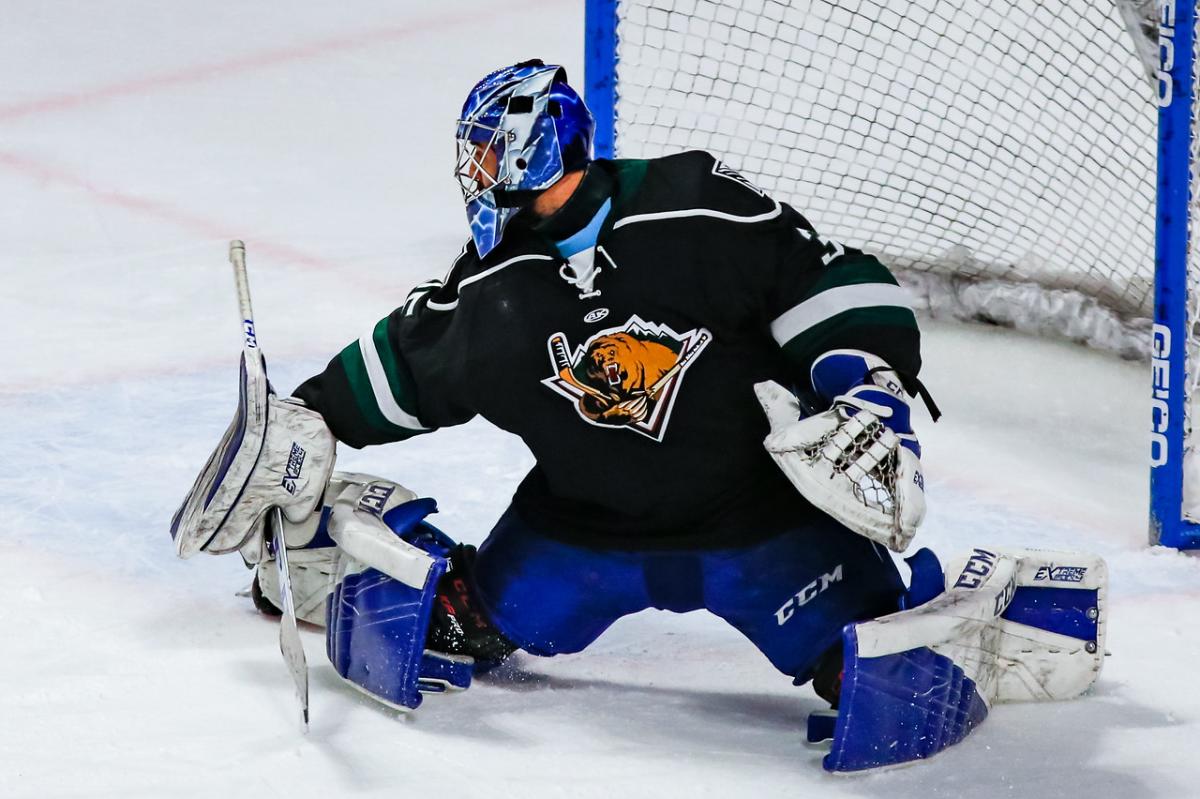 The Utah Grizzlies area a professional team in the ECHL, affiliated with the NHL's Colorado Avalanche. The team consistently plays fantastically fun games and makes sure guests have a great time. Salt Lake also makes good use of facilities that were built for the 2002 Winter Olympics. You'll find skating rinks for pickup games and skaters of all skill levels in the surrounding suburbs.
Golf
Salt Lake loves golf. Truly. There are more courses here than you might think. The city itself maintains six courses. Of those, our go-to is Bonneville, which provides a great learning environment for beginners with plenty of different types of terrain and remarkable views of the city. The county meanwhile maintains an additional six courses. South Mountain Golf Course is an 18-hole championship course with a state-of-the-art driving range and putting greens. It's consistently ranked as one of the best courses in the US. Private courses in the area include Thanksgiving Point, Willow Creek Country Club, and Salt Lake Country Club. And if you want to try a more modern experience, you can even play golf year-round at places like Golf The Round and Topgolf, which boast heated bays, or head to an indoor golf simulator to keep your game sharp even with snow on the ground.
When it comes to sports (inside or outside) and exploring the outdoors, few places are as uniquely positioned as Salt Lake to cater to any adventure. From our remarkable ski season to professional soccer games to amateur tennis tournaments, you'll find accommodations and venues for any activity in Salt Lake.
Use the search tool below to find upcoming sporting and outdoor events for your next visit.