About Salt Lake
Nestled on the foothills of the Rocky Mountains, and overlooking the largest inland lake in the western US, Salt Lake is home to a pioneering past, and an exciting future.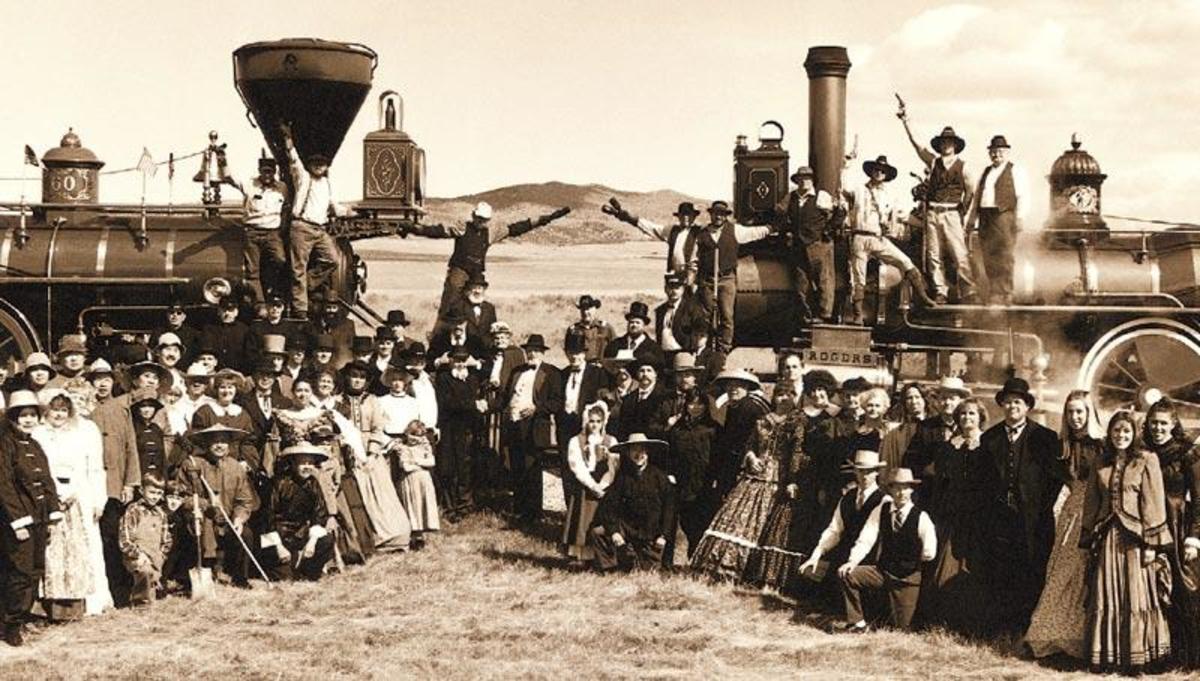 Prior to the members of the Church of Jesus Christ of Latter-day Saints (sometimes known as Mormons) settling the Salt Lake Valley in 1847, it was home to the Ute Indians who called the valley and encompassing mountain range the 'low place in high mountains.' Salt Lake's history is as rich as its vistas, surrounding mountains, and beautiful lake-enhanced sunsets.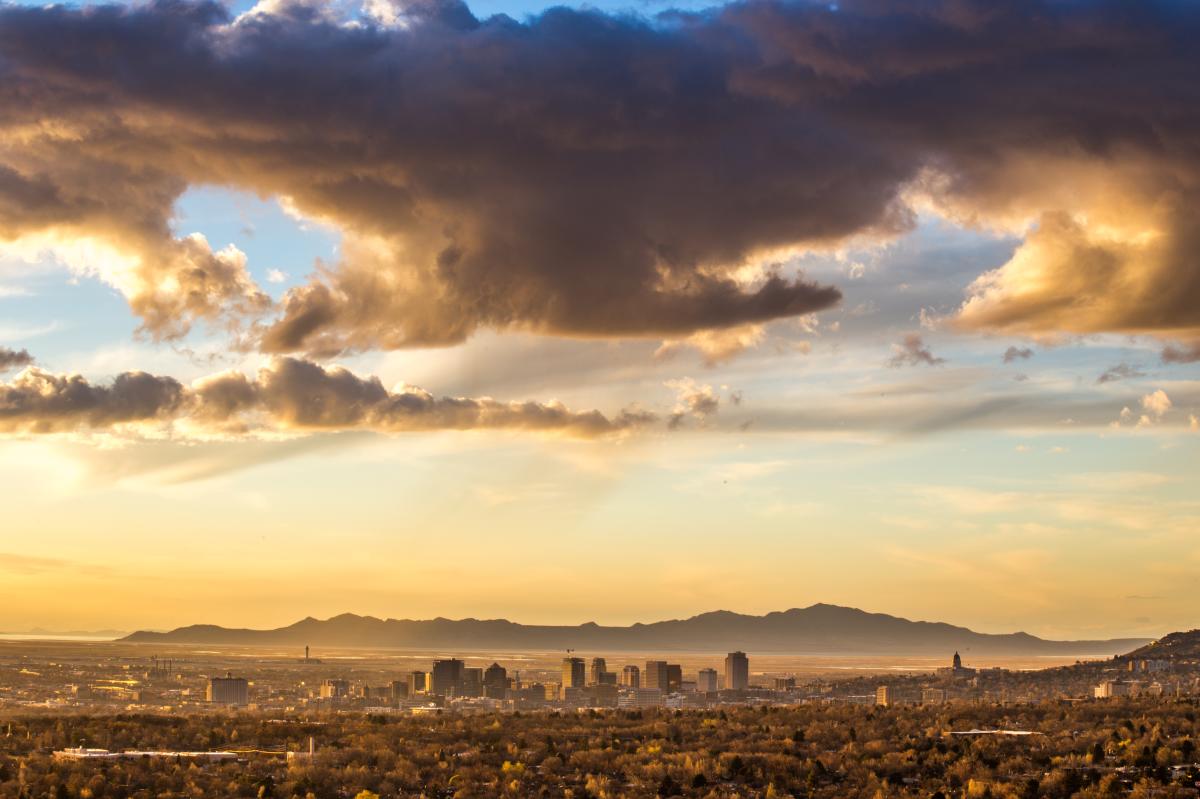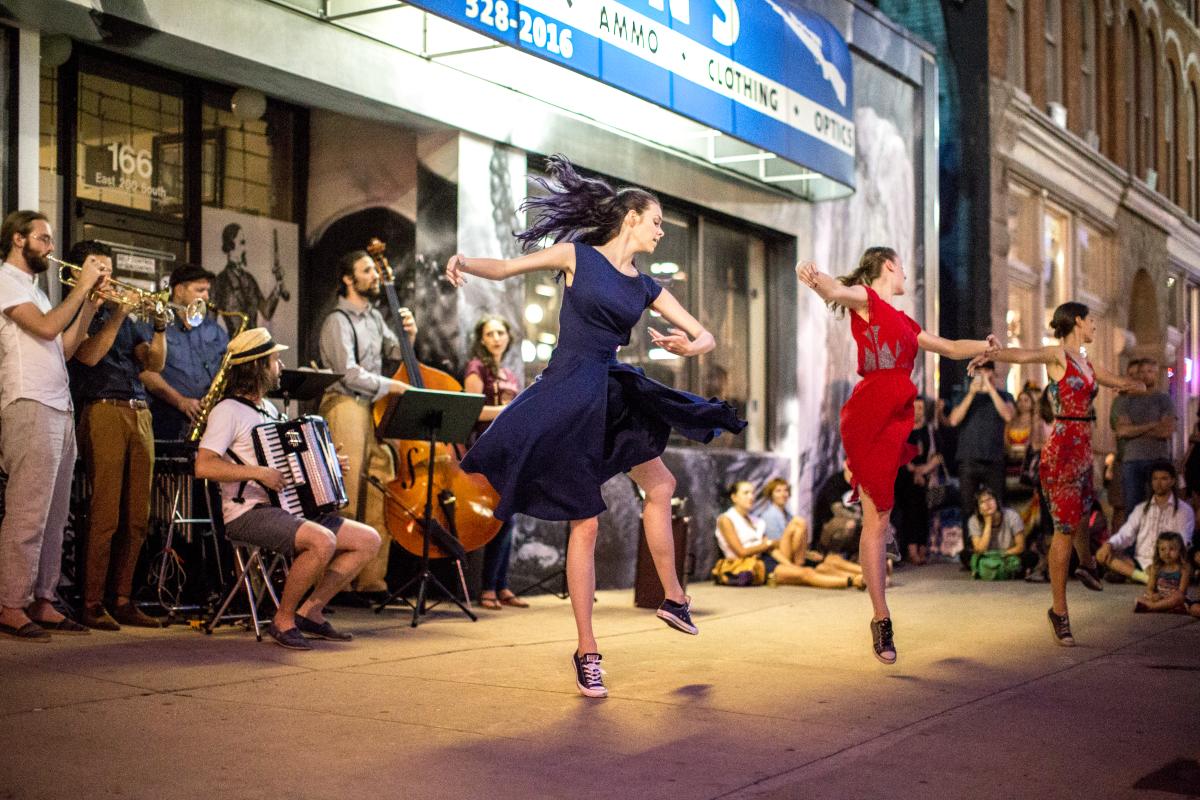 But don't let the proximity to mountains, outdoor recreation, and 5 National Parks distract you from the thriving urban heart that is beating in the Salt Lake Valley. Labeled as the Silicon Slopes, our city is home to a buzzing tech scene--between that and the other booming businesses in the city, downtown Salt Lake has been brought to life like never before. From a top-shelf performing arts scene, to award-winning dining, craft beer, and distilling culture, and the surprising-to-most fact that Salt Lake is reported as having one of the highest LGBTQ populations in the nation, you'll get a sense of how this Old West town has become a forward-thinking, and burgeoning urban hub. When you also include the University of Utah, Westminster College, Salt Lake Community College, and other nationally-recognized schools, you realize that our city has a bright future.
Weather in Utah is great because we get 4 definite, lovely seasons. Along with our snow in the winter (here's the thing, the city isn't a snow-bound place in the winter, we're fortunate to get TONS of snow at the ski resorts that are only a 45-minute drive from downtown Salt Lake, but the city itself remains not only walkable, but festive and bustling all winter long) we get wonderfully temperate spring and fall weather, with a dry-warm summer that only touches triple digits for a week of the season. Point being, Salt Lake gets the best of each season, and we like to think thats why so many outdoor enthusiasts thrive here.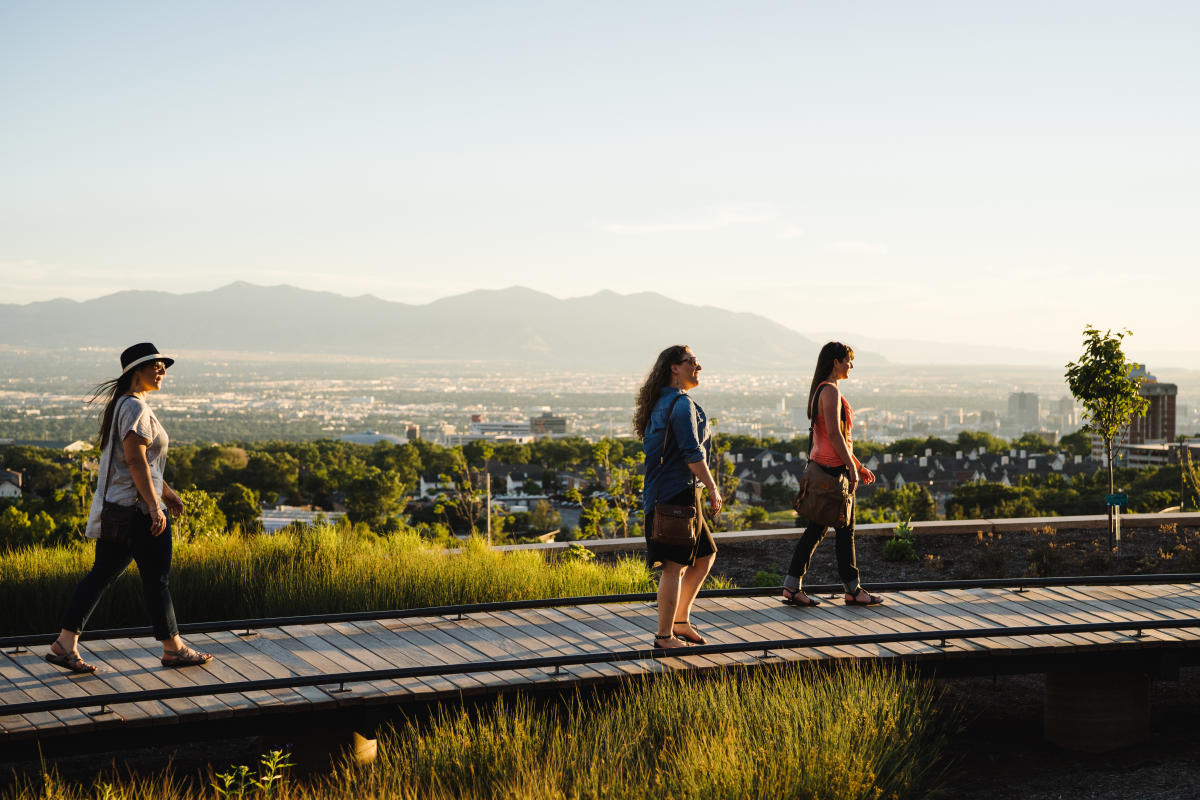 While our world-famous ski resorts are less than hour drive from the Salt Lake International Airport, Salt Lake is only a 5-hour drive from 5 National Parks, and some of the most scenic and breathtaking scenery in the world.
Whether you're coming to see the beautiful LDS Temple Square, see the Utah Jazz play a game, sample our award winning gastronomic scene, see a broadway play, or take in the amazing mountain backdrop, Salt Lake will surprise you with the amount of things to do, places to see, and ways to connect.