Alta Ski Area
There are precious few places in the world like Alta. The resort and its small base town grew organically around a united love of thrills on snow. Despite welcome upgrades, including higher-speed lifts and digital lift passes, Alta remains proudly rooted in its past, an icon of a time when skiing was less of a business and more of a way of life, an era of wooden skis and daredevil explorers in woolen gear who practically invented the sport.

The resort is one of America's oldest and is home to some of Salt Lake's most spectacular terrain, much of which can only be accessed by backcountry experts willing to hike for it. And the lift-accessed stuff is often steep and challenging. It will push the beginning skier, but the payoff is worth it. For those who learn to turn at Alta, the saying goes, "If you can ski here, you can ski anywhere."
But don't worry. There are mellow runs, too, and Alta skiers are a welcoming bunch, eager to share their arcane knowledge of hidden powder stashes, down-mountain strategies, and the history and lore of this classic American resort.
Alta is for skiers only. No boarders allowed. Alta breeds Alta-tude. Watch for its practitioners as you head up Little Cottonwood Canyon—if you see a lone Alta symbol in the center back window of the car in front of you, you've found one.
| | | | | | |
| --- | --- | --- | --- | --- | --- |
| RESORT INFO |   | PRICES* |   | AMENITIES |   |
| Number of Runs | 116+ | Area Day - Adult | $149 | Ski School | Yes |
| Beginner Terrain | 15% | Area PM (2:30-4:30) - Adult | $64 | Retail/Rental | Yes |
| Intermediate Terrain | 30% | Area Day - Child 12 and Under | $75 |   |   |
| Advanced Terrain | 55% | Area Day - 80+ | FREE |   |   |
| Lifts | 6 | Alta Area Afternoon - Adult | $117 |   |   |
| Average Snowfall | 545" | Alta-Snowbird - Adult | $175 |   |   |
| Base Elevation | 8,530ft | Alta-Snowbird - Child | $110 |   |   |
| Summit Elevation | 11,068ft |   |   |   |   |
| Vertical Drop | 2,538ft |   |   |   |   |
| Miles to Major Airport | 32 |   |   |   |   |
*Prices reflect Peak Season pricing. Check Alta's website for the most up-to-date prices.
ALTA TRAIL MAP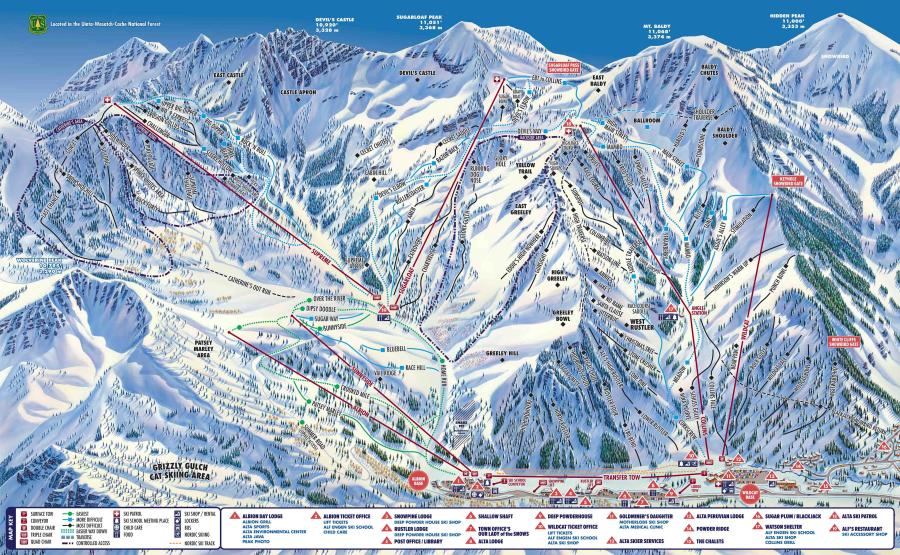 Download a PDF version of the trail map to view before you come.
BEST PLACES TO SKI IN ALTA
If you're a mellower beginner, you can absolutely stay on the cruise-y groomers and return to the bottom of Collins or branch out to the resort's easterly reaches around Sunnyside and Supreme.  And if you're looking for a challenge, hold on to your hats. Alta is home to some of the best skiers you'll ever see, and it's because this terrain packs in a high density of challenges, features, and steeps. Traverse off the top of Collins to explore West Rustler, High Rustler, and the East Greeley areas. Or head up Supreme and try your hand at the technical terrain of the Catherine's area.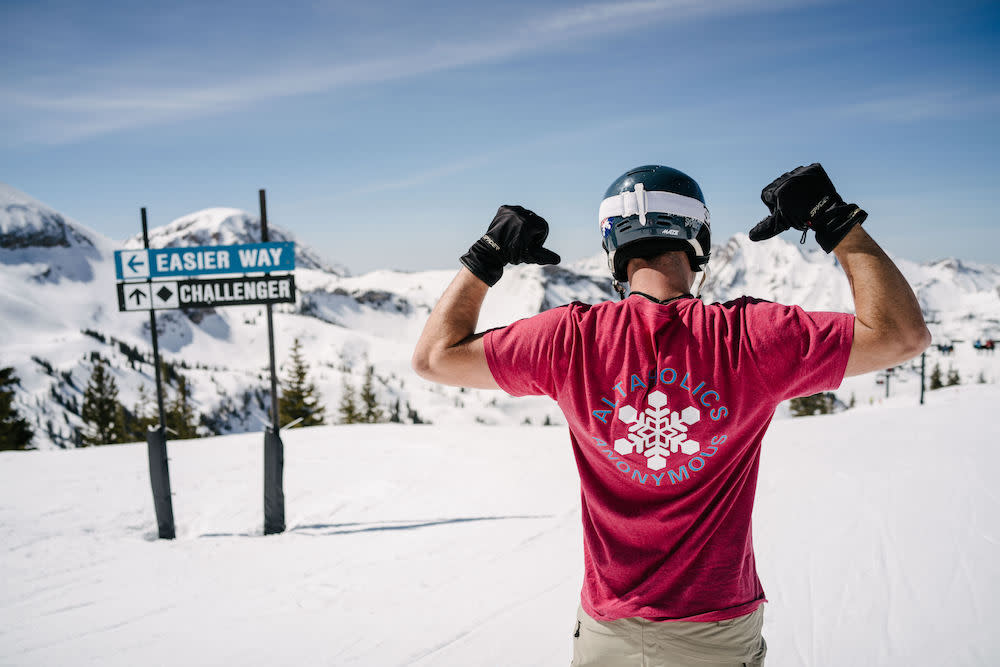 BEST PLACES TO STAY IN ALTA
You could snag a room in Little Cottonwood Canyon proper, at one of Alta or Snowbird's hotels or condos. For more on-mountain options Alta Chalets and Canyon Services have great accommodations up the canyons, some of which are ski-in and ski-out. Or, for maximum versatility, stay in Salt Lake—which poises you within striking distance of any resort you choose. You could pick an affordably priced hotel room or Airbnb in the Cottonwood Heights or Sandy suburbs, which happen to be perfectly positioned near the base of the two major Cottonwood Canyons (and still within a very easy drive of Park City if you care to venture that way). Inexpensive ski buses run all day between these neighborhoods and the ski resorts, so if you want to minimize mountain driving, you can.
You could also throw down for a proper downtown Salt Lake hotel room, which may cost a penny or two more, but it places you in the center of the city's food scene and nightlife. The great news is, it's tough to go wrong, because whether you stay near the canyon or near the city center, it's a pretty quick drive to the slopes either way. And the staff at the downtown hotels are downright handy at helping you hire a ski shuttle or catch the right bus or train to get to your resort of choice with minimal fuss.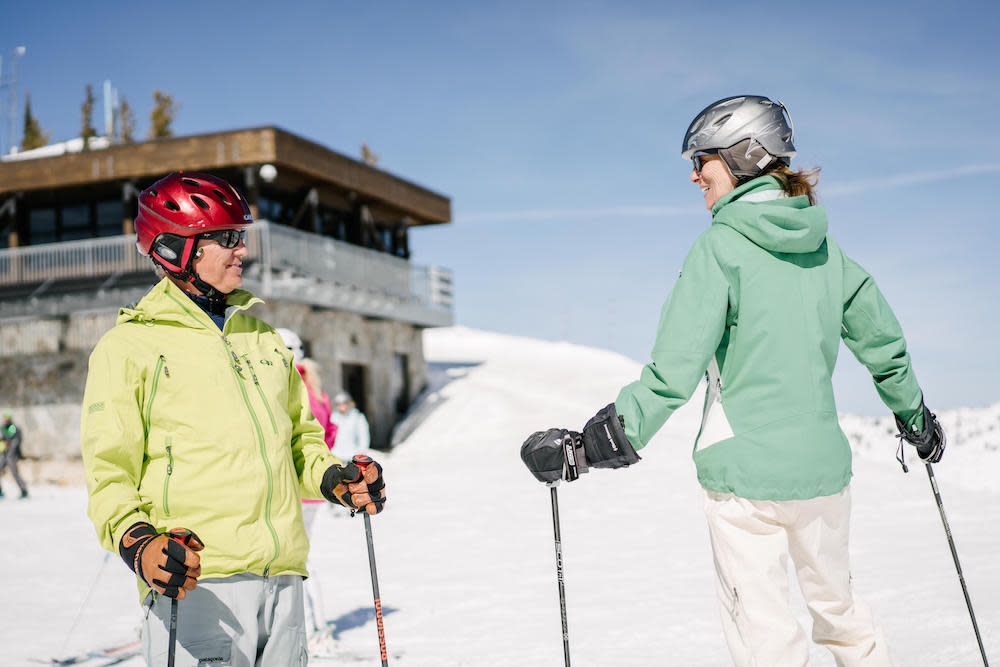 BEST PLACES TO EAT IN ALTA
If you stay near the mouth of the Cottonwoods, you'll be able to take advantage of a fun ski-bum culture that's carved a nook into this otherwise mellow suburban area. Grab a savory breakfast at the Cottonwood Café, ski your heart out, and then chow down on a giant nacho platter accompanied by local beers at the Porcupine Grill afterward. If you want to up your game and savor some nicer fare, dip into Trio Café or head up the road a bit to Layla's or Copper Kitchen in nearby Holladay. By night, local shredders and renegades gather at the Hog Wallow, a beloved bar that sits just a couple blocks from the foot of the mountains and features live music multiple evenings per week.
And if you stay downtown, the culinary world is your oyster. Since you'll be skiing by day, you can really stock up on calories for breakfast at the comfort-food-laden Sweet Lake Biscuits & Limeade or southern-inspired Pig & A Jelly Jar. And for dinner and drinks, you can't mess up—but do make sure you check out Beer Bar for all the pints your heart could desire, paired with local (meat and vegetarian) sausages. You can then amble over to Taqueria 27 right next door, where you can sample an entire menu full of gourmet tacos. Go ahead: you earned them. And a side of queso fondue.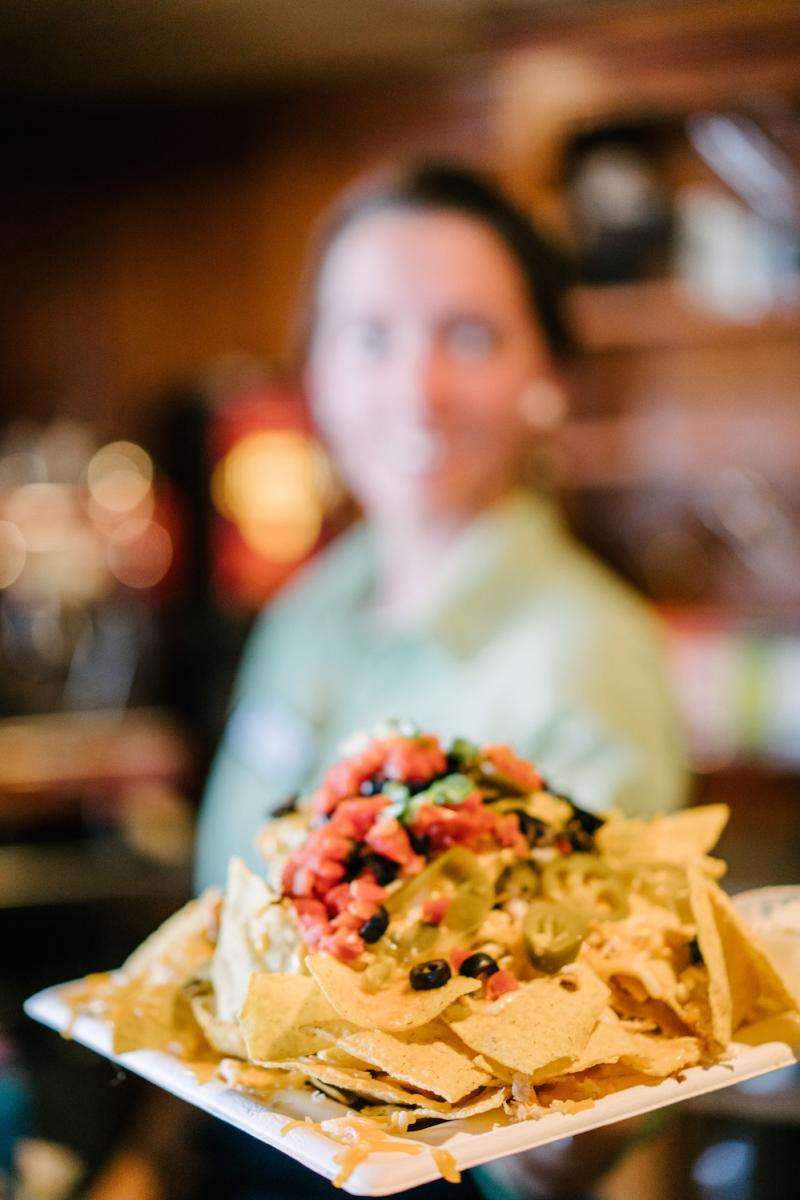 FEATURED ACTIVITIES
Alta Nordic Skiing
Enjoy classic or skate skiing on the 5 km groomed track.
Cat Skiing
A unique adventure of guided off-trail skiing in the Grizzly Gulch Bowl.
Introductory Telemark Workshop
For experienced alpine skiers. Instructors will get you started with the basic telemark moves on green and blue slopes.
Ski After 3
Ski after 3 p.m. on Sunnyside, Albion and Cecret* Lifts for a $10 ticket or a $5 ticket reload. (*Cecret closes at 3:30)
Skiers must buy passes and use the gates. 
The three base area tows (Grizzly tow, Transfer tow, and Alta Lodge tow) are free all day, every day.
Racing
Alta hosts recreation racing on Fridays and Saturdays. All abilities welcome.
Ski with a Ranger
Learn about local mining history, public lands, watershed, and winter ecology. The free program operates weekends and holidays, December-March.
*Alta Ski Area does not allow snowboarding. 
LODGING
Plan a winter getaway by staying at one of Alta's ski-in/ski-out lodges. Lodging packages include breakfast and dinner. Some guests insist on returning year after year just for the dining experience. Each lodge has fireplaces, ample gathering spaces, and friendly staff. If you're looking for a private home or condo, you can expect luxury properties with fully equipped kitchens, mountain views, and free shuttle service to the lifts. Chef service and food stocking options are also available.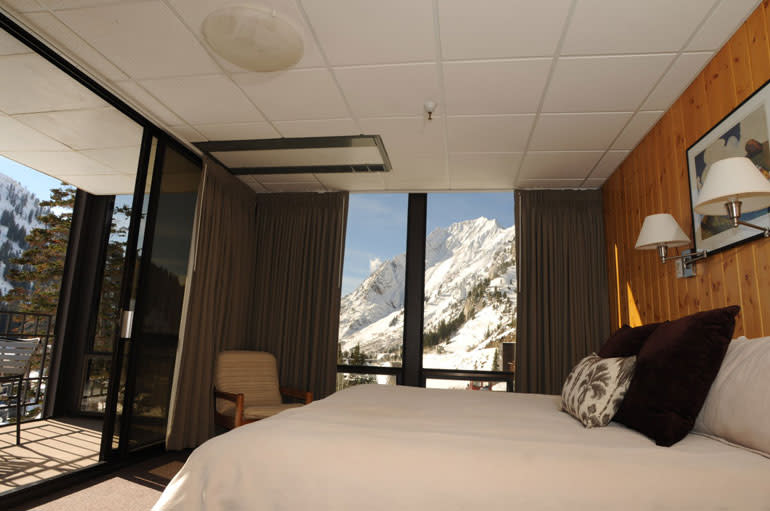 ON-MOUNTAIN DINING
Alta's mountain dining options range from a white tablecloth dining experience with cuisine featuring organic lamb, duck, rabbit, seafood, hearty soups, salads, creme brulee, and truffle-filled chocolate cupcakes to outdoor deck dining offering hamburgers, delicious deli sandwiches and salads, pizzas, soups, cookies, brownies, and fresh fruit. Guests may choose from three restaurants at mid-mountain and several base area cafeterias. Four of the lodges also offer lunch for non-lodging guests.