Whether you've been rallying fresh groomers on a bluebird spring day or you spent the afternoon waist-deep in powder during an epic storm cycle, it's hard to argue that the best way to close out a great day of skiing or riding one of Salt Lake's four world-class resorts is with a few friends and a round (or two) of beers. We've compiled our favorite easy-drinkers, ski-inspired seasonals, and full-bodied brews perfect for clinking glasses after a day on The Greatest Snow on Earth.
FIRST ONE DOWN: WASATCH BREWERY
A new/renamed brew formerly known as WinterFest, First One Down is a dark amber winter seasonal that's perfect for short days and cold nights.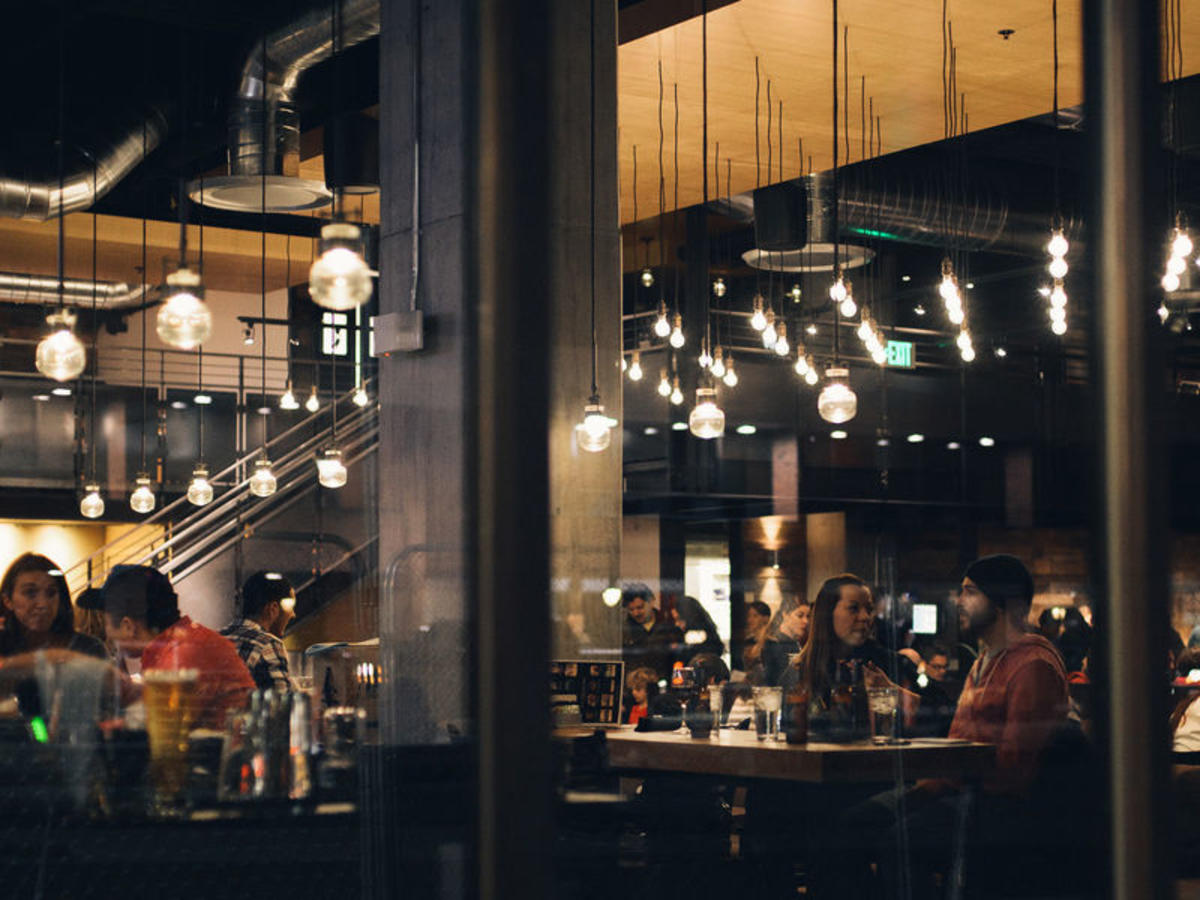 BEST FOR AFTER SKIING: Cold, blustery days lapping the summit lift.
TASTE: A dark amber ale with a smooth, malty taste, First One Down has a semi-sweet, caramel flavor, with a touch of spice and hops that gives it a classic wintry feel.
WHERE TO DRINK IT: Located in the heart of one of Salt Lake's most happening neighborhoods, Wasatch Brew Pub is in downtown Sugar House, just a quick drive from the base of the Cottonwood Canyons. This recently opened location features a full selection of Wasatch Brewery beers and a tasty menu. Due to its higher alcohol content, First One Down is only available in bottles, which you can find at many bars and restaurants and in all Utah state liquor stores.
YARD SALE WINTER LAGER: UINTA BREWING
Available between December and March every year, Uinta's winter seasonal is an award-winning, full-bodied amber with a malty flavor and a light taste of hops.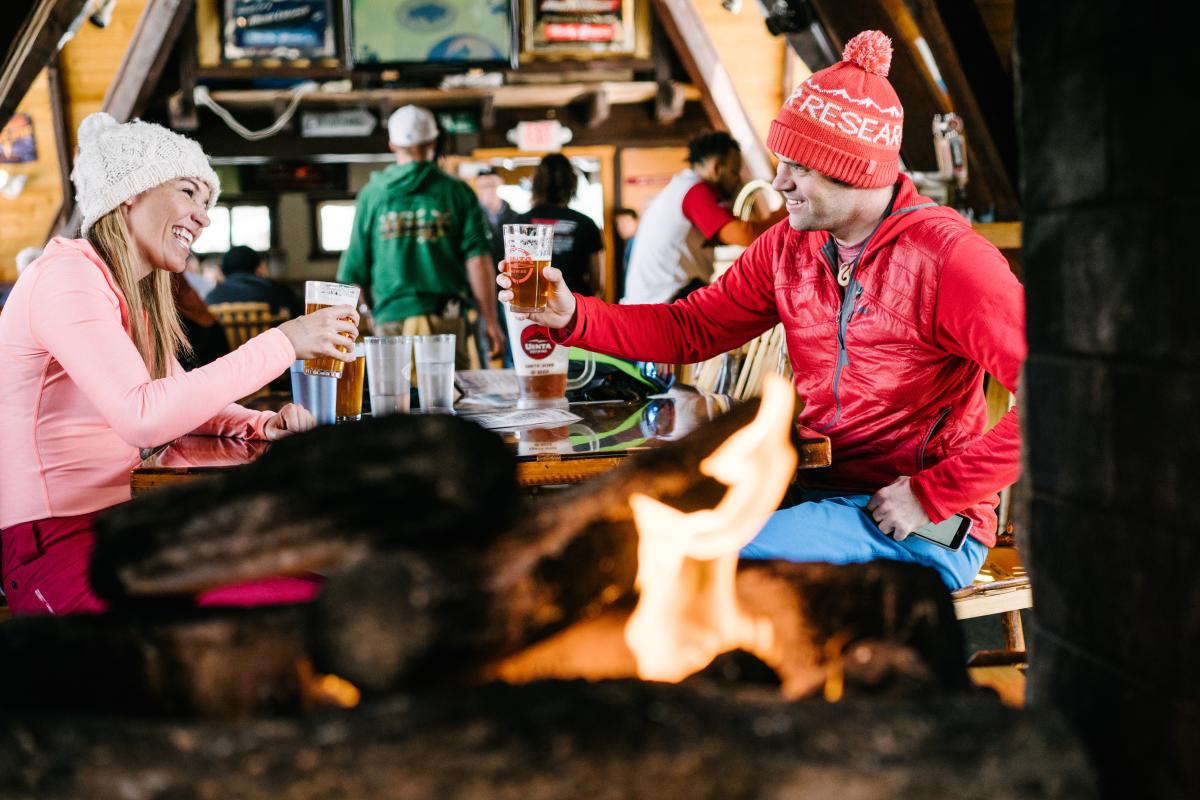 BEST FOR AFTER SKIING: The bunny hill.
TASTE: Like many winter seasonals, Yard Sale has a deep malty flavor with sweet tones of honey, vanilla, and caramel. A light bit of hops gives the beer a crisp, dry finish. With an easy-drinking 4% ABV, it's a sessionable brew that pairs well with a hearty winter meal.
WHERE TO DRINK IT: Beer Bar, in downtown Salt Lake City, features 30 beers on draft and more than 100 by the bottle. This open beer-garden-style joint also serves artisanal sausages and fries with homemade toppings and sauces, and Bar-X, directly next door, is a favorite cocktail spot.
PABST BLUE RIBBON
A go-to lager that's available pretty much anywhere beer is sold, PBR has long been a reliable choice for ski bums, lifties, and anyone else looking to maximize their skiing and minimize their budget. And thanks to its lower alcohol content here in Utah, it's practically as hydrating as it is delicious.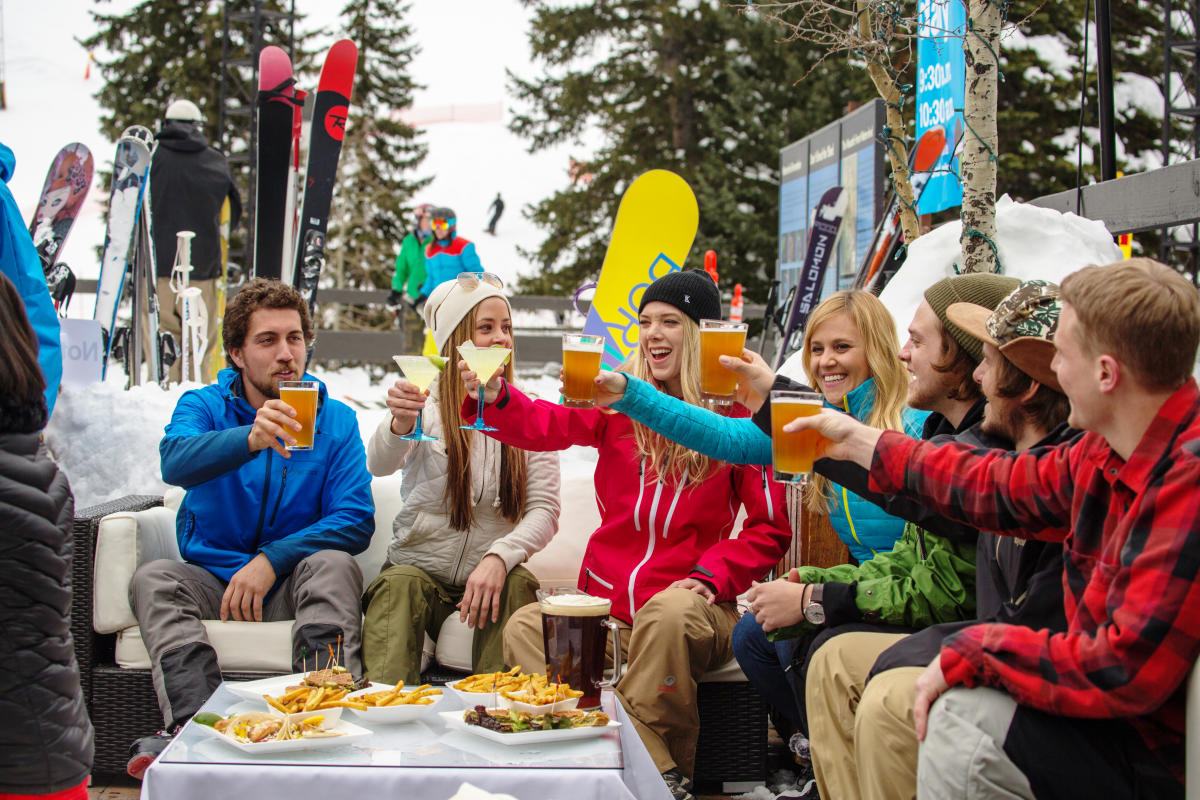 BEST FOR AFTER SKIING: Any run of the season, but it's particularly suited to bluebird spring days.
TASTE: Crisp and refreshing, PBR is a no-frills, easy-drinking lager that tastes, well, like beer.
WHERE TO DRINK IT: The Snowbird tram deck.
BIG BAD BAPTIST IMPERIAL STOUT: EPIC BREWING COMPANY
Toting the alcohol equivalent of five shots of whiskey in a single 22-ounce bottle (over 11% ABV), Big Bad Baptist is an award-winning brew that's not for the faint of heart. Each seasonal release is brewed with a different dark-roasted local coffee, providing a little added pep after an exhausting day on the mountain.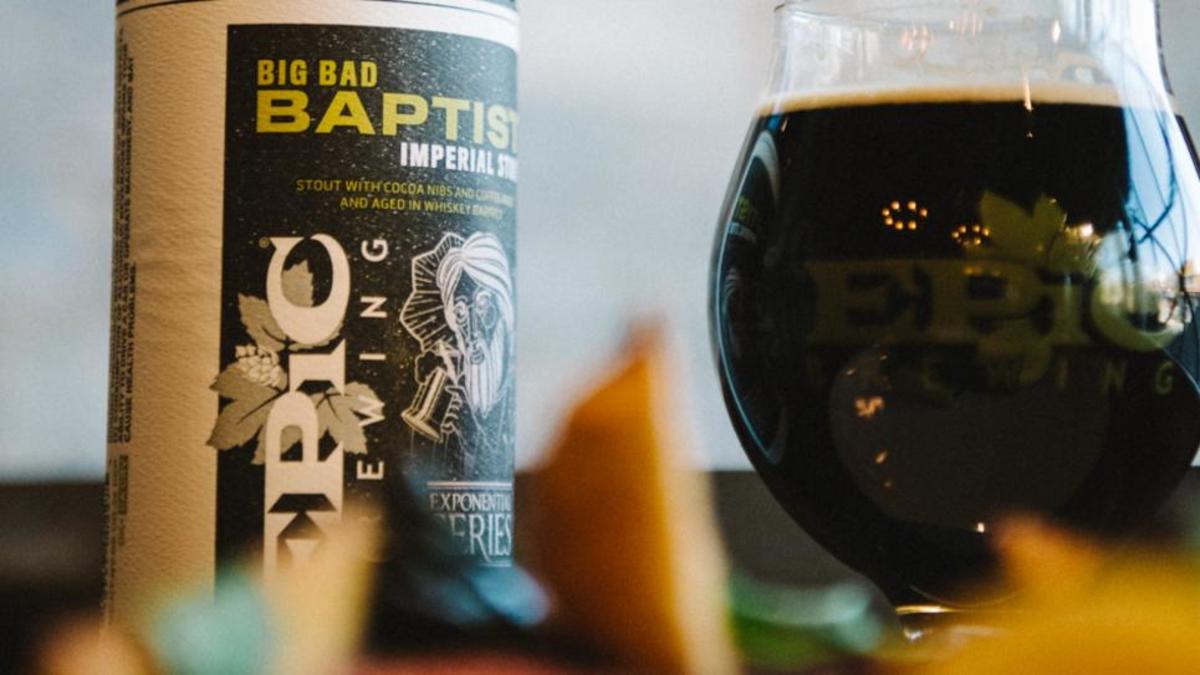 BEST FOR AFTER SKIING: The deepest powder of your life.
TASTE: Dark and rich, with a full-bodied hit of coffee flavor, Big Bad Baptist is aged in old whiskey barrels, imparting a nice smoky hint of bourbon. The addition of cocoa nibs gives the beer a sweet finish, perfect for pairing with desserts and cheeses.
WHERE TO DRINK IT: Your hotel room, rental condo, or friend's couch—after a bottle of the Big Bad Baptist, you won't be driving anywhere. Got a DD? Epic Brewing's The Annex is a sleek gastro-pub in downtown Sugar House that serves the full line of Epic brews and modern pub fare.;
801 PILSNER: UINTA BREWING
An easy-drinking local favorite, 801 is named for the Wasatch Front area code, and Uinta Brewing donates a portion of the proceeds from each sale to local non-profit causes. Up first? The Utah Avalanche Center, an educational and advisory center that helps keep skiers and riders on top of Utah's world-famous snow. We'll drink to that.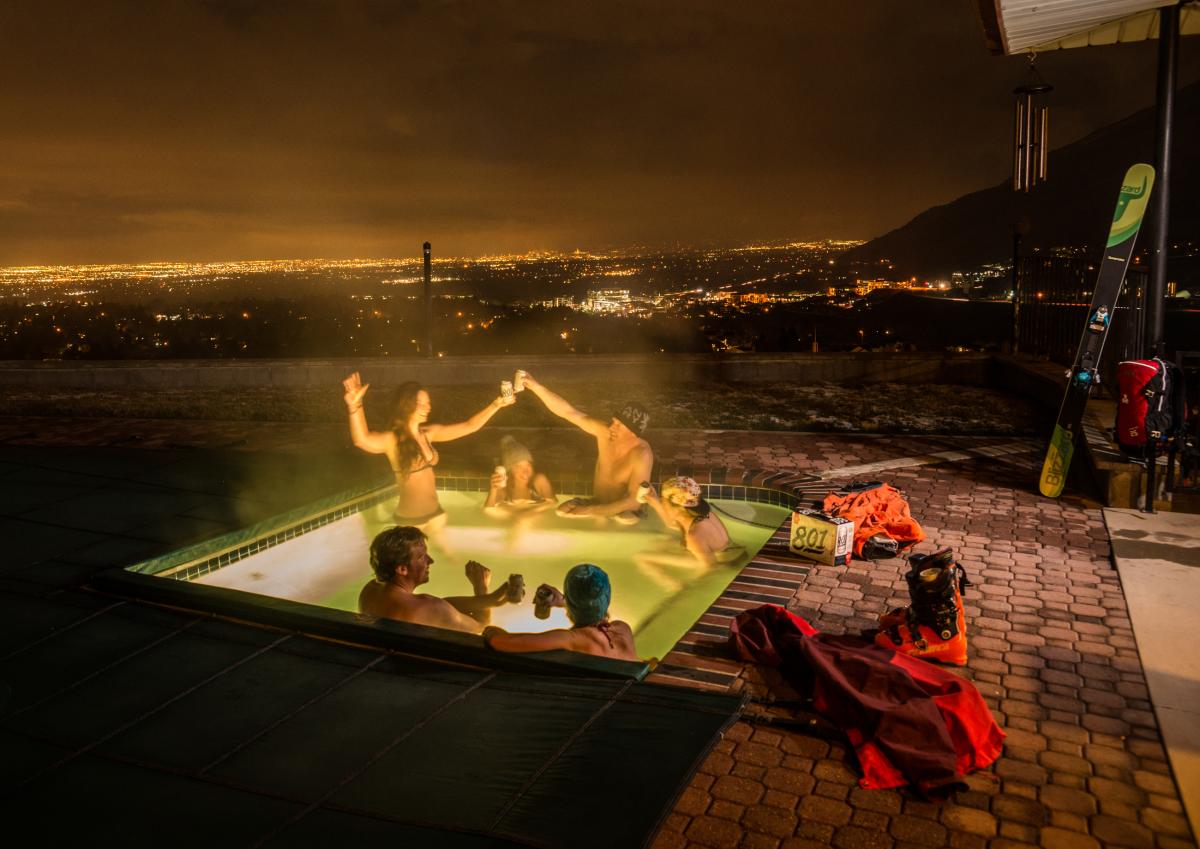 BEST FOR AFTER SKIING: The central Wasatch backcountry.
TASTE: Light, smooth and super refreshing. Slightly sweet with a very subtle hop flavor, 801 is a classic pilsner that's as reliable as a Utah powder day.
WHERE TO DRINK IT: Located just off the corner of Wasatch Boulevard and Big Cottonwood Canyon Road, the Porcupine Pub and Grille is one of the Wasatch Front's most classic après spots. A super-convenient location, tasty grub and a huge selection of local beers (including 801) on tap make the Porcupine a go-to stop after a long day on the hill. 
Words: Andy Anderson