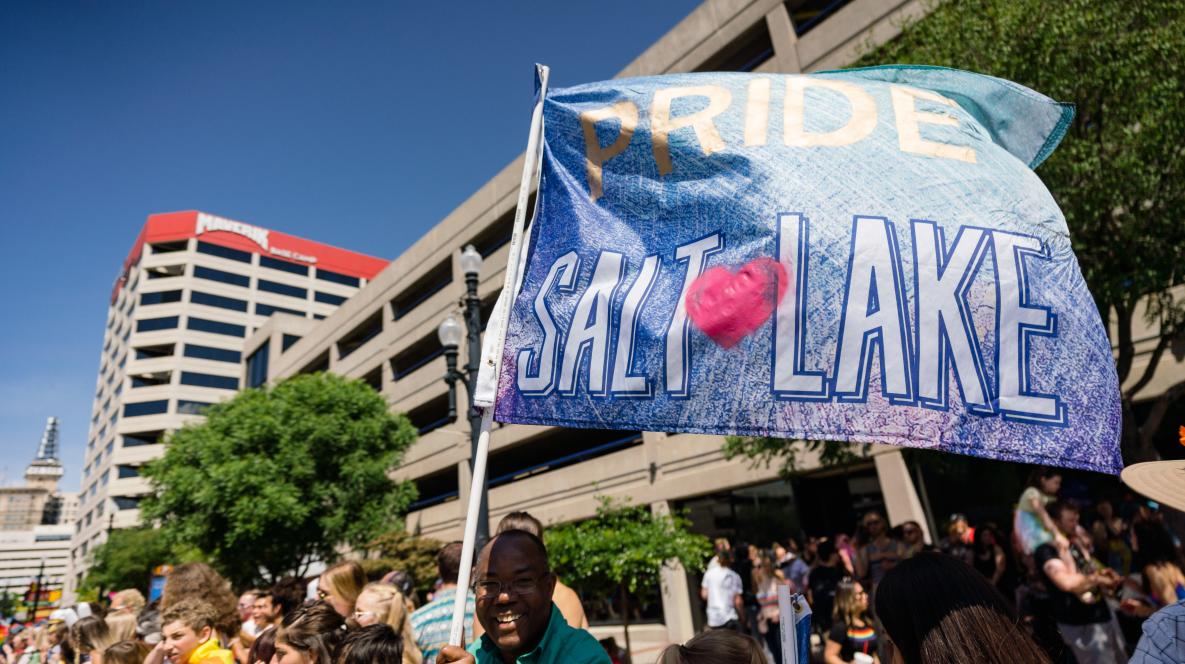 Utah Pride Center
LOVELOUD Fest
More recently, LOVELOUD Fest has made waves by celebrating the LGBTQ community with a day of music. All proceeds from ticket sales go to the LOVELOUD Foundation which supports local and national LGBTQ charities. 
LGBTQ Friendly Businesses & Organizations
We don't have room here to list every gay-friendly business and organization in Salt Lake. Since the days of The Crystal Lounge in the 1940s, Salt Lake has had gay bars. Today, the queer community meets at bars like Try-Angles and Metro, cafes like Coffee Garden, and restaurants like Laziz Kitchen. Local arts groups and theaters take pride in welcoming the LGBTQ community into their productions. And in Capitol Hill's Marmalade District, you'll find the gayborhood which includes The Garage, Salt Lake City Public Library-Marmalade, Salt Lake Acting Company, Em's Café, Mountain West Cider, and more. 
partners