LGBTQ Friendly Salt Lake
Yes, Salt Lake IS a great place for the LGBTQ Community. As the liberal capital of a conservative-heavy state, Salt Lake recently celebrated the election of the City's first openly gay mayor, Jackie Biskupski, who has been an unparalleled proponent for integrating the diverse aspects of the local culture. Salt Lake has fully embraced the gay community, in fact, The Advocate named Salt Lake as the #8 in their list of the Queerest Cities in America.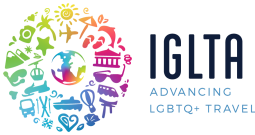 Visit Salt Lake is a member of IGLTA.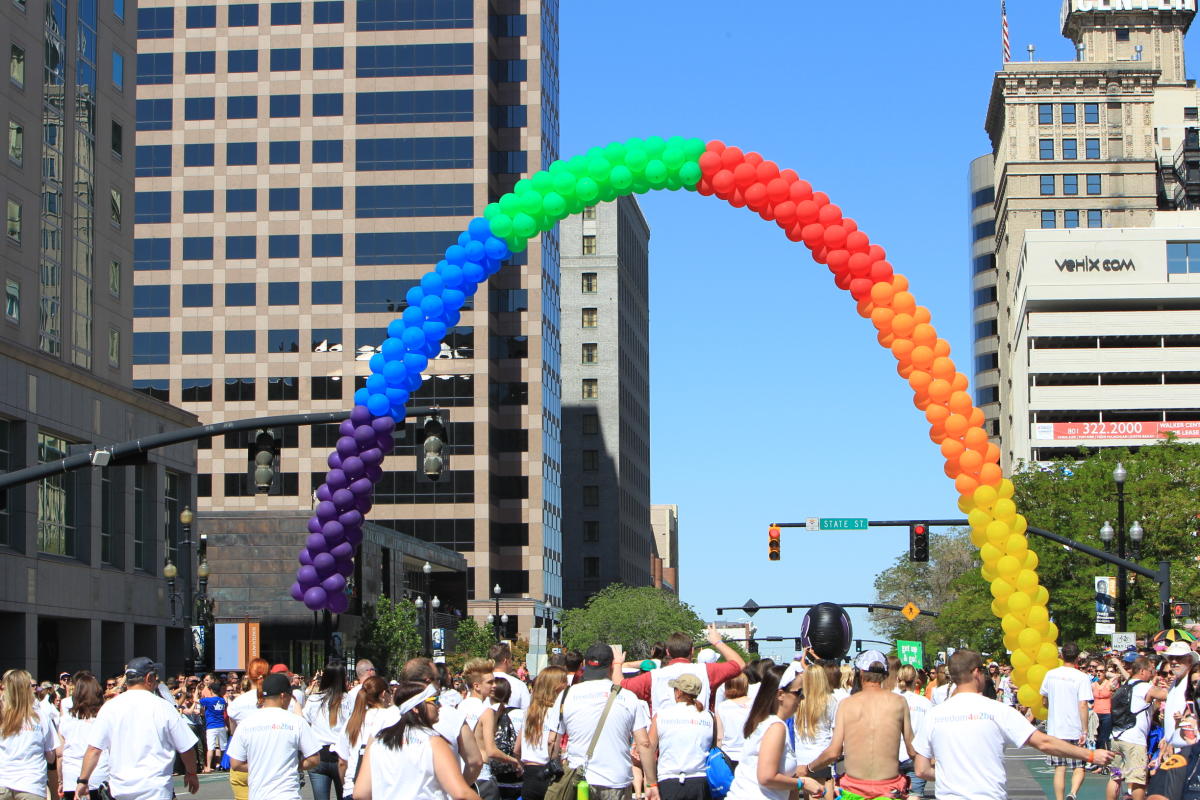 Since beginning in 1983, the annual Utah Pride Festival and Celebration held in Salt Lake has grown to a 3-day festival with national headliners. The annual three-day festival features numerous events and festivities in downtown Salt Lake and draws tens of thousands of both gay and straight people to celebrate the diverse lifestyles and multicultural make-up of Salt Lake and the state of Utah. Recent attendance reached well over 50,000 people — the parade is the second most attended parade in the entire state, and is the largest Pride festival in the Intermountain West.
Utah Pride Festival Grand Marshals/Award Recipients
2018: Lifetime Achievement: Carol Gnade;  Kristen Reis award: Alan Anderson 
2016: Pride Icon Award Recipients: Jimmy Lee, Connell O'Donovan
2015: Janet Mock, trans advocate and bestselling author
2014: Laurie Wood and Kody Partridge, Moudi Sbeity and Derek Kitchen, Kate Call and Karen Archer, Plaintiffs in Supreme Court landmark case regarding marriage equality
2013: David Testo, American Professional Soccer Player
2012: Dustin Lance Black, Screenwriter/Director/Academy Award Winner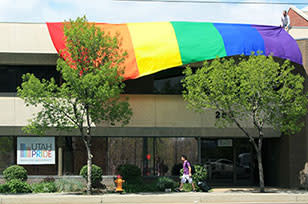 The annual Utah Pride Festival and Parade is a program of the Utah Pride Center. The center is a community-based organization that provides support, education, outreach, and advocacy for gay, lesbian, bisexual, and trans* individuals and their allies, through programs, services, and resources throughout Salt Lake and the state of Utah.
The Utah Pride Center helps to provide LGBTQ people and their families and friends living in Utah with a vast array of services. Many programs and services are generated through collaborations with other community organizations and allies operating in the broader Utah community. By establishing formal partnerships with various community-based organizations through the affiliate and sponsored programs, the Center is able to bring together the vast resources of the community to one central place.
LGBTQ Resources and Links
Utah Pride Center - Resources and listings


Q Salt Lake - Utah's Gay and Lesbian News & Entertainment Magazine
HRC.org - Human Rights Campaign for LBGTQ equality in Utah
Stonewall Dems - Democrats for equal rights for Utah's LGBTQ communities and their families
Log Cabin Utah - Republicans who support fairness, freedom, and equality for LGBTQ Americans.
Equality Utah-  Working to secure equal rights and protections for LGBTQ Utahns and their families.
What Others Say about LGBTQ friendly Salt Lake
Don't just take our word for it. Here are some things that online guides and magazines say about Salt Lake as an LGBTQ friendly destination.
The LA Times recently reported on Salt Lake renaming a street to honor gay rights activist Harvey Milk.
The Salt Lake Tribune records that according to a new report Salt Lake City has a higher percentage of same-sex couples raising children than any other metro area in the country.
Salt Lake has a vibrant and active local gay community and was recently named the #1 Gayest City in America by The Advocate. 
As About.com put it, "Utah's gay community is out and thriving with gay neighborhoods popping up in the Marmalade area west of Capitol Hill, in the 9th & 9th neighborhood, and downtown."
Gay Cities, Your Gay City Guide explained Salt Lake this way: "Salt Lake is probably most known for it's neighboring ski slopes and as the home of the Church of Latter Day Saint's largest temple, but Salt Lake City itself (unlike small town Utah) does not have a Mormon majority and seeks to broaden its appeal."
Fodor's book, the Gay Guide to the USA, lists Utah as the "darling" of the Rockies and states that "Salt Lake has a highly active and visible gay community."
The Salt Lake Tribune, when reporting on Salt Lake being #3 for gay couples in America's mid-size cities said "Gay people in Utah come to Salt Lake City because it's almost like an island of liberal progressives in a sea of conservative Mormon culture."
Good Morning America highlighted a story about one Utah High School that crowned their transgender classmate prom queen. 
Take a look at what happened at one of our local Home Depot stores:
partners