Raymond Christy is dashing around the rental office at Brighton Resort. He is handing out lift tickets, helping adjust helmets, and making sure everyone has a snowboard or pair of skis given to them. He catches our camera pointing at him and gives us a smile. Christy is a volunteer with the Discover Winter program. Now in year two, Christy tells us that Discover Winter "introduces the sport of snowboarding, the sport of skiing, to people of color who have thought it was beyond their grasp." 
Salt of the Earth: the People & Places of Salt Lake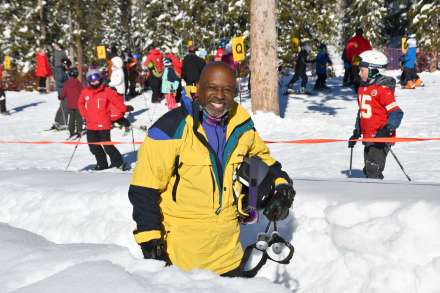 Christy started skiing almost on a whim. A military colleague suggested he give it a try. "Ray looked just like me. And so, if he's going to do it, I'll give it a chance, too." That was more than 30 years ago, and Christy has been logging at least twenty days per season since then. His story also illustrates an important point: representation matters. Discover Winter was started by Ski Utah with this thought in mind.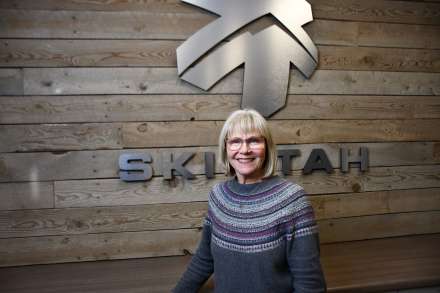 "According to the National Ski Areas Association, ninety percent of ski and snowboard participants in the United States are white." Raelene Davis shares this statistic as part of the reason that Ski Utah founded Discover Winter. In additional to people of color, the program also includes members of the LGBTQ+ community. Davis says that the goal is not only to get people from these backgrounds onto the slopes, but to also open the door to careers in the ski and snowboard industry. "We wanted to be more inclusive, and that's why Discover Winter was started."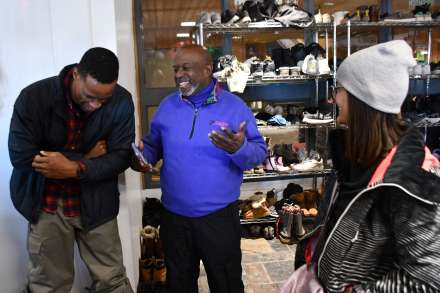 The program is possible because of donors and sponsors from around the Salt Lake valley, and Utah at large. Morgan Stanley, The Larry H. and Gail Miller Family Foundation, Gregory Mountain Products, and numerous individual donors helped fund Discover Winter for the 2022-23 ski season. Brighton, Solitude, Alta, and Snowbird (as well as other participating Utah resorts) all donate lift tickets, rental equipment, and lessons to make the program possible. The participants are given proper ski clothing from Ski Utah and a ride to and from the mountains courtesy of Le Bus. The program also depends on the participation of volunteers like Christy.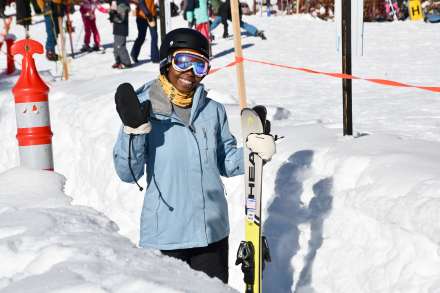 "I'm here to reduce their discomfort," says Christy. He does everything from getting people geared up to cheerleading while they make their first turns on snow. He surveys the scene on the beginner slope at Brighton Resort and seems pleased. He says his favorite part of volunteering is "watching people go from apprehension to the smile." Laughter and excited voices ring out in the mountain air; this season's participants are having a blast doing their pizza/french fry routine down their first runs. As soon as we wrap up our interview, Christy straps into his skis and makes his way down the hill, eager to take a few runs of his own before the day is over.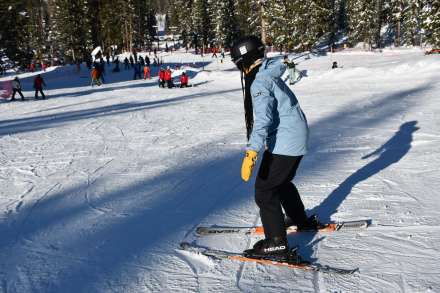 The Discover Winter program is wrapped up for the 2022-23 ski season, but it's never too soon to start planning for next year. Ski Utah advises checking the Discover Winter page on their website in fall 2023 to sign up or become a volunteer. With dedicated people like Christy and Davis involved, the program seems poised for another great season. We are excited to share this story as part of the Salt of the Earth series.