Dine-in, Delivered or To Go!
COVID-19 restrictions have changed to allow dine-in at Salt Lake County restaurants but many are still providing delivery or curb-side pickup. As you search our restaurant listings, you can find out which options your preferred restaurant is offering on their detail page. Just click "View full page for more info" at the bottom of the quick view.
Salt Lake Restaurants
Over the past decade, Salt Lake has become a legitimate destination for food lovers, with award-winning restaurants, minimalist cafés, and trendy bars. In this mountain-ringed city, you can taste flavors from all over the world, sample small plates, or share family portions in every neighborhood.
From avant-garde cuisine to comfort classics, savor local ingredients and find your next favorite meal in the city. And while we're proud of our acclaimed restaurants and ambient spaces, there are also a myriad of tasty choices for folks on the go and budget-minded travelers as well.
Restaurants for everyone in Salt Lake.
Salt Lake is home to more than 2,000 restaurants that run the gamut from national fast-food chains to independent fine dining establishments. Local franchises like Crown Burger dot the valley while modern eateries like Aubergine offer healthy, vegan-friendly food options.
Food from around the world, straight to you.
Beyond American (both traditional and new), you can also find Chinese, Indian, Korean, Italian, Spanish, French, and Ethiopian cuisine. And that's just scratching the surface. There's the fusion places too: curry pizza, bulgogi tacos, Japanese Cubanos, and more.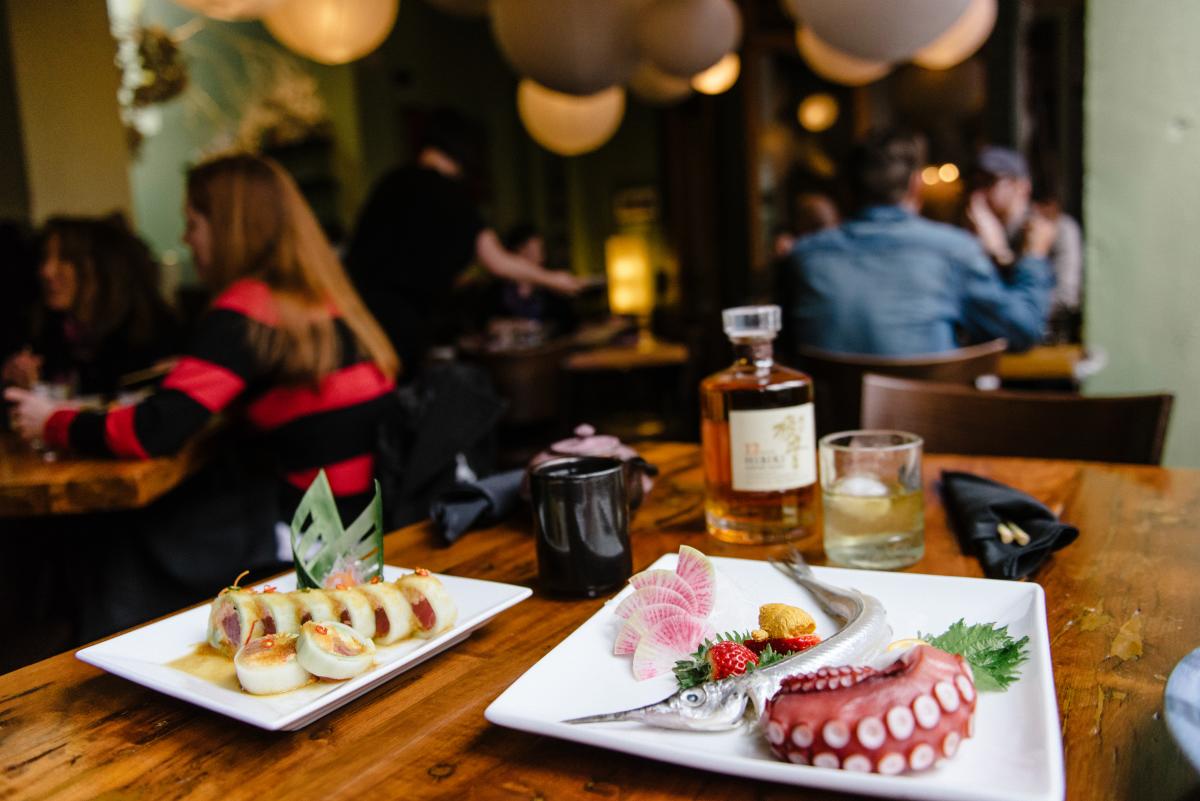 And, we haven't even started talking about the food trucks yet! Increasingly new restaurants are getting their start by putting their food on wheels. And Salt Lake is no exception. Thursdays at The Gallivan Center host a selection of food trucks featuring a range of foods. You'll frequently find food trucks at sporting events, games, and festivals in the area too.
You might want to call us, "Sweet Lake City."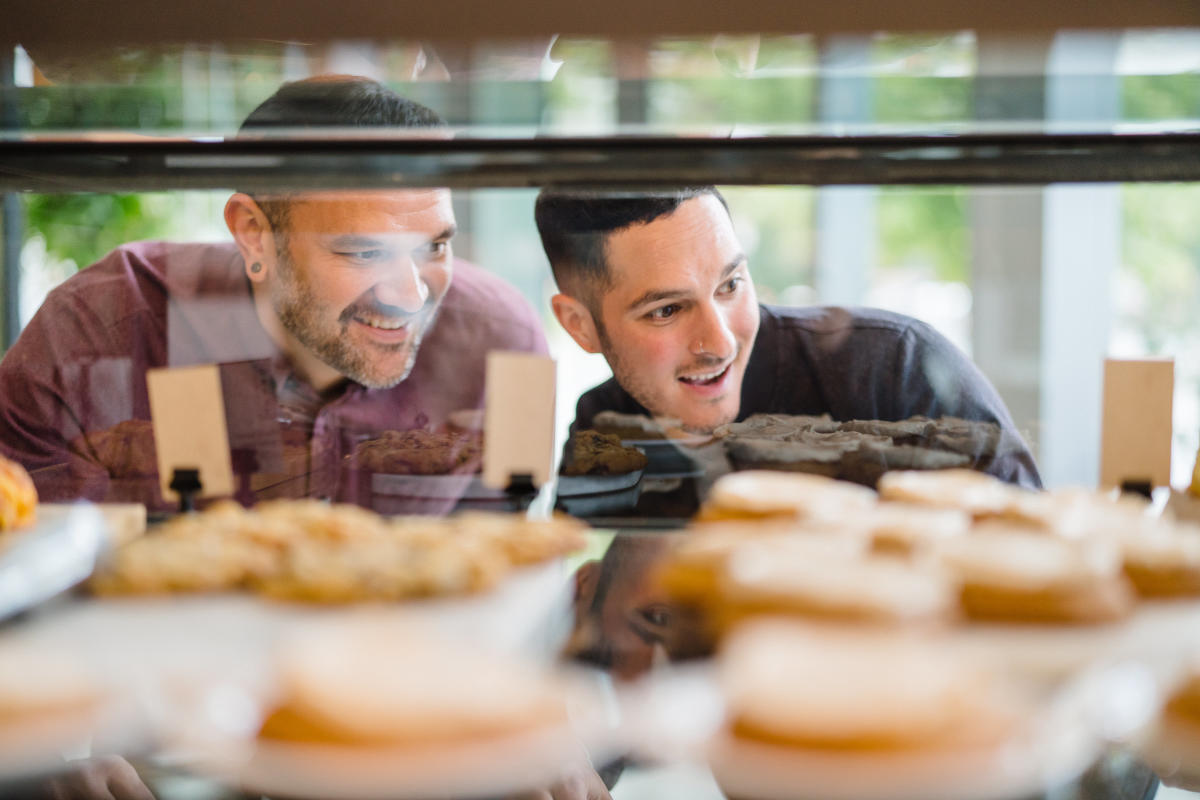 Ice cream, donuts, cookies, gelato, soda, that's just a sampling of the dessert selection. Salt Lake loves sweets, and you'll have no trouble finding food for your sweet tooth too. 
And don't forget your drink.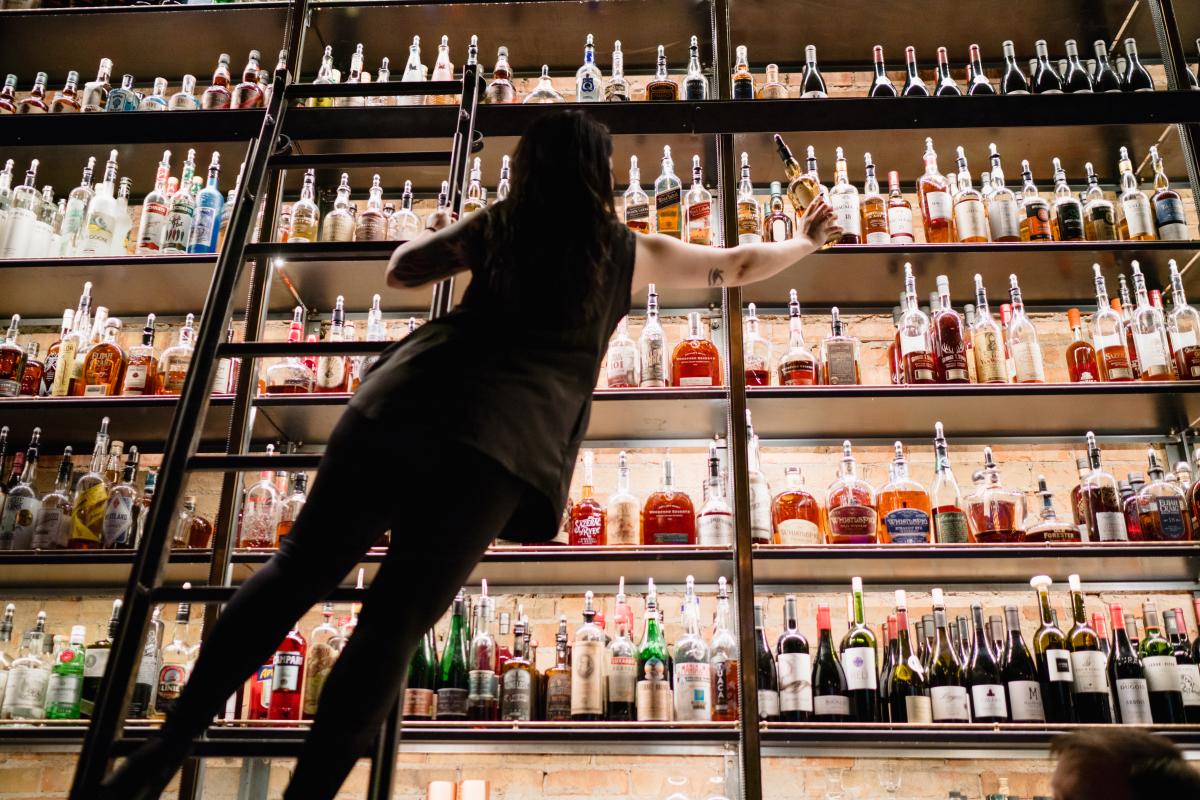 You maybe wondering where you can get a drink, and we've got great news. Salt Lake is a place where you can find a drink. Many restaurants serve wine, beer, and cocktails along with their food. And of course, you can find bars (we have more than 200) of all kinds, from the diviest of dives to the swankiest of lounges here too. You may even find yourself in a tavern — that's beer only in Utah.
Scroll down to see the Instagram posts from folks eating at Salt Lake City restaurants now.
Keep going and use our search tool to find restaurants, cafes, coffee shops, bakeries, bars, and more using our search tool. You can filter by cuisine type or location to find your next stop.
See what people are eating in Salt Lake.
partners