Where to Eat & Drink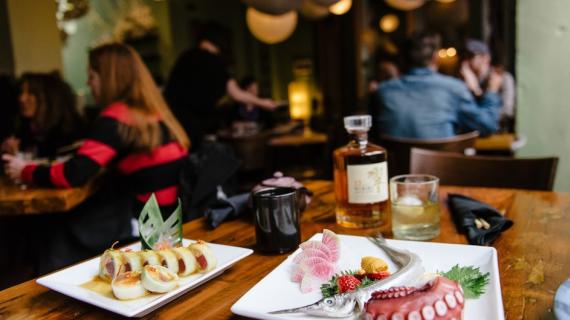 If you're in the mood for an informal-yet-exceptional lunch, duck into Tony Caputo's Market & Deli, Eva's Bakery, Argentina's Best Empanadas, or Himalayan Kitchen (the $10 lunch buffet is a rainbow of curry dishes and piping-hot naan bread). Those with vegan or veggie leanings go wild for Boltcutter's all-plant-based tacos, burritos, and nachos—or Passion Flour Patisserie's legitimately French, legitimately vegan baked goods. And sushi enthusiasts make lifelong memories at Takashi, an upscale spot that flies in fresh fish daily and tends to be crowded during dinner but doable mid-day.
Head for a rousing hike up City Creek Canyon or a jog around the Capitol building, because you'll want to burn off all your calories and start afresh for dinner.
Come suppertime, you can check out the restaurant that put Salt Lake's food scene on the map, Copper Onion. This unfussy, hip establishment is famous for its burger, spinach lemon ricotta dumplings, and cast-iron chicken. For a taste of incredible European fare with locally focused ingredients, head to the quirky-artful Tin Angel Cafe—and don't leave without trying the special bread pudding of the day.
Pallet, tucked away in a gorgeously redone old industrial space, thrills the senses with unexpected decor, fantastic food, and a cocktail menu that insists you try just one more. And Cucina Toscana ramps up the Italian charm (and to-die-for pasta) with a wine list that doesn't quit.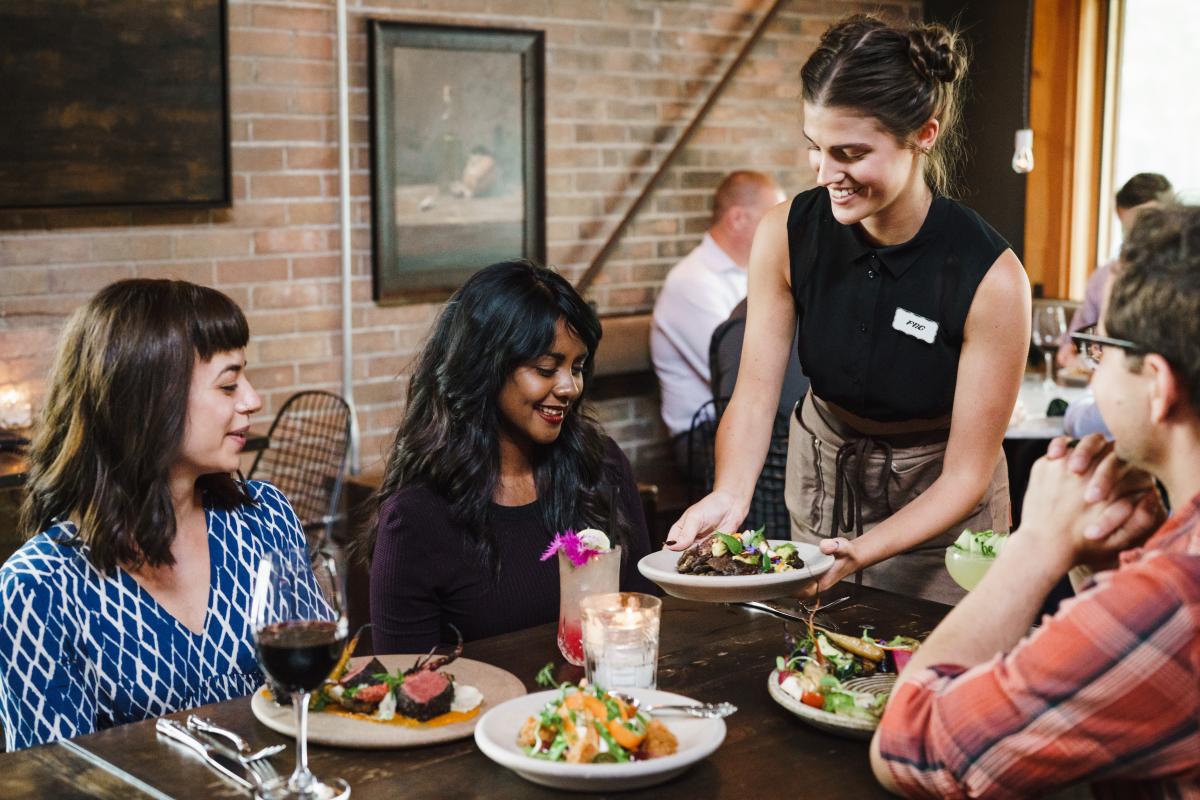 When it comes to bars, it's hard to choose and harder to go wrong. Beer fanatics will have a field day at Beer Bar, which features communal seating, a lengthy brats'n'fries menu, and more than 130 beers from around the world. Down the way, Whiskey Street enthralls whiskey fans and treats every guest to a killer food menu to boot.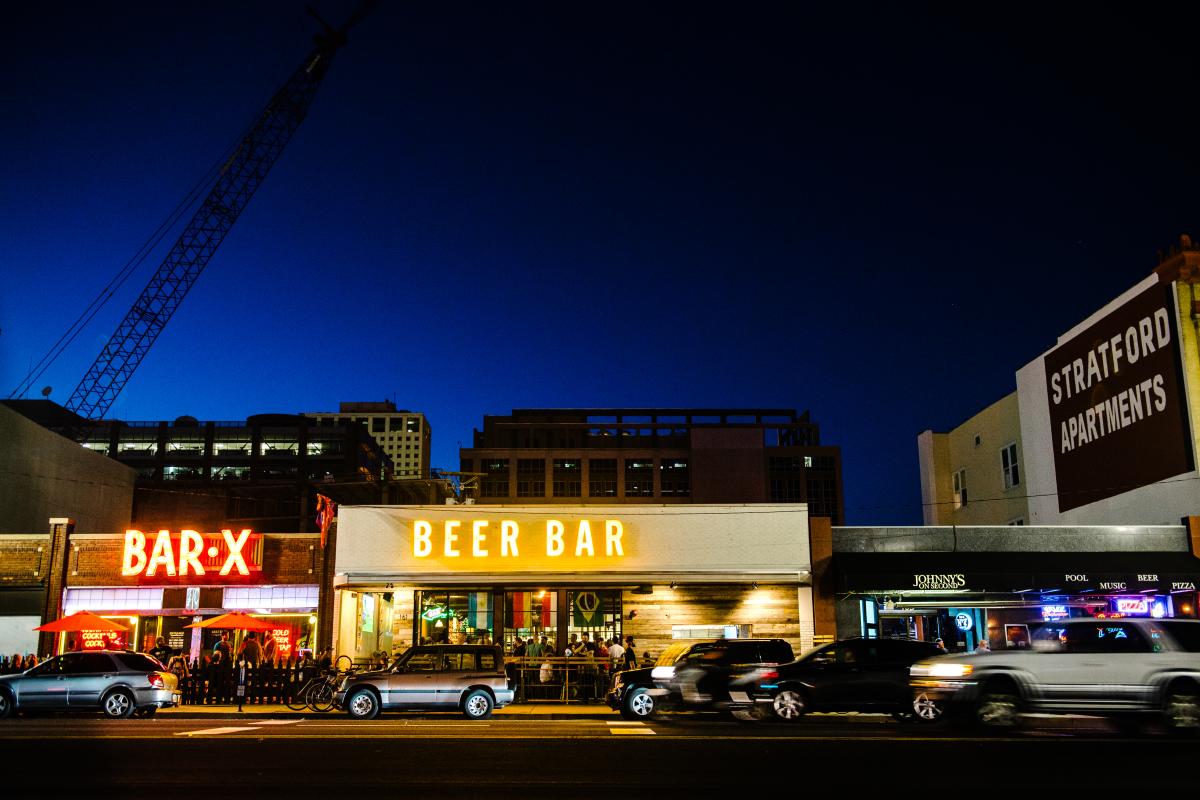 The ultra-cool The Rest sits speakeasy-style in Bodega's basement, providing a fantastical atmosphere and both food and drink worth waiting in line for. Meanwhile, wine fans would be remiss to skip BTG (by the glass), set on the lower level of the beloved Italian staple, Caffe Molise. With dozens of incredible wines and wine flights worth sampling, you can get your fill before moving on to the food menu—or just keep on sipping.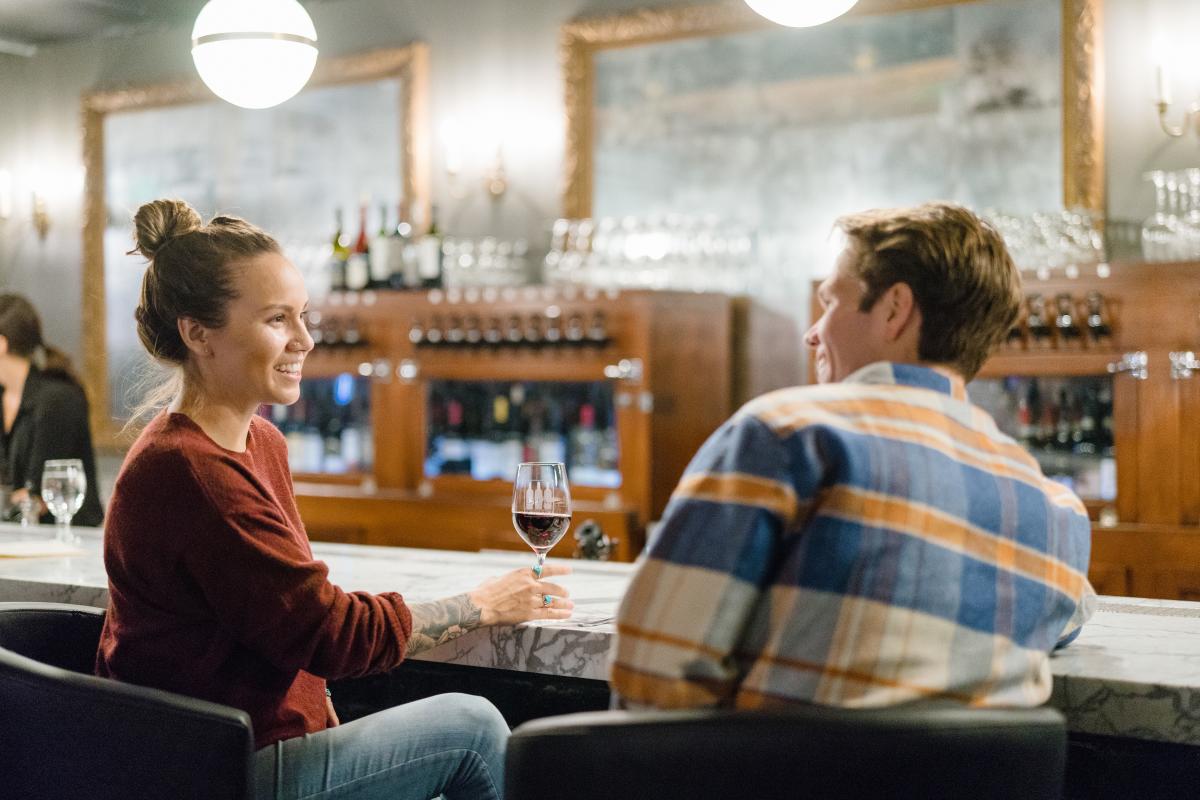 Where to Play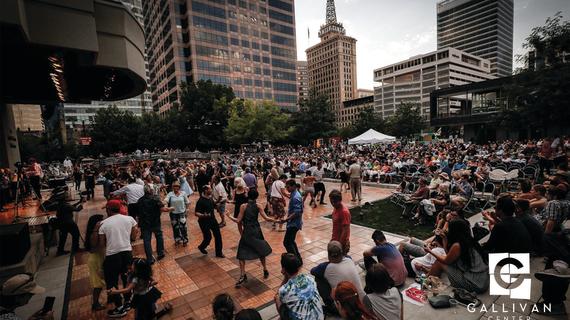 Be sure to check out the sprawling Saturday farmer's market in Pioneer Park, the concerts in Gallivan Square, the Salt Lake Arts Festival, a show-stopping Pride Festival and Parade, or the ever-delicious Utah Beer Fest, which is perfectly timed for a hot August weekend.
Meanwhile, year-round, there are performances aplenty to enjoy, including the acclaimed Utah Symphony, Utah Opera, and Ballet West. All are based in downtown Salt Lake, with gorgeous venues that are well worth visiting. The brand-new Eccles Theatre features Broadway shows and concerts in its state-of-the-art facility, which happens to be within walking distance of many of the city's best restaurants and bars.
A free monthly gallery stroll brings the city's art scene to the the forefront, while ongoing shows play at the city's many music venues, including the Urban Lounge, The State Room, The Depot, Metro Music Hall, Soundwell, and tiny Kilby Court. Theatre enthusiasts also dig the city's outstanding theatrical companies—Pioneer Theatre, Plan B Theatre, and the Salt Lake Acting Company.
Where to Stay
We're major fans of The Grand America when you're looking for a super-luxe getaway—this grande dame of Salt Lake hospitality leaves nothing to be desired, from its impeccable gardens to its renowned spa and pool.
Hotel Monaco is a hip standby right in the city center, while Peery Hotel is a historic and cozy option right on Broadway. And if romance is in the cards, check out the Inn on the Hill, a bed and breakfast on the hilltop just a few blocks above the heart of downtown. The Inn's lush gardens and turn-of-the-century architecture make you feel a world away, even though all the magic of downtown is within a moment's reach.
More Downtown from the Salt Lake Scene
partners