State & National Parks Near Salt Lake
Designated state and national parks are just the beginning: Arches, Canyonlands, Bryce, Zion, and Capitol Reef are all just a day's drive away from Salt Lake. Meanwhile, smaller state parks like Great Salt Lake, Coral Pink Sand Dunes, Goblin Valley, Antelope Island, and Jordanelle make for shorter getaways. One of our favorite perks—many of these parks and monuments are international dark sky parks. Trust us, you've never seen the stars like this before.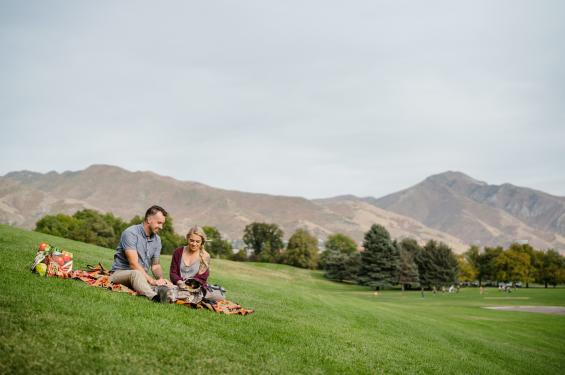 Parks Worth The Walk
As proud as we are of our state and national monuments, we would be remiss not to give a shout out to local and city parks in Salt Lake. From the petting zoo at Wheeler Farm to the splash pad at Sandy Amphitheater to the skate park at Fairmont, Salt Lake knows how to bring nature to the city. Many area parks are home to farmers markets, festivals, and community events too. So check the calendar and see what you can do at a nearby park.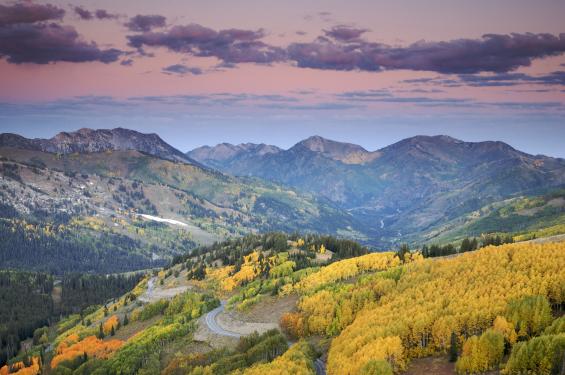 Views You Can Drive To
Sometimes the best views are the ones you can see from the comfort of your car. Salt Lake is surrounded by scenic drives. Scenic drives near Salt Lake take you on a tour of gorgeous canyons, dramatic lakes, and meandering rivers. A word of caution: Some routes closed in the winter due to snow. Always pay attention to weather advisories.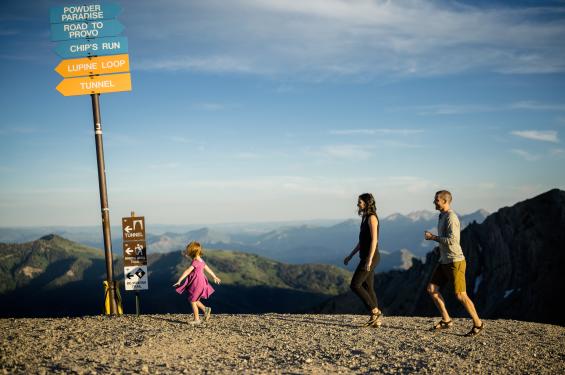 Take a Hike
Don't forget your hiking shoes! A Salt Lake vacation just isn't complete without a hike in the nearby canyons. We're partial to Ensign Peak, City Creek Canyon, and the Living Room hikes. All three trails are easily accessible from Downtown and provide gorgeous views of the valley from above.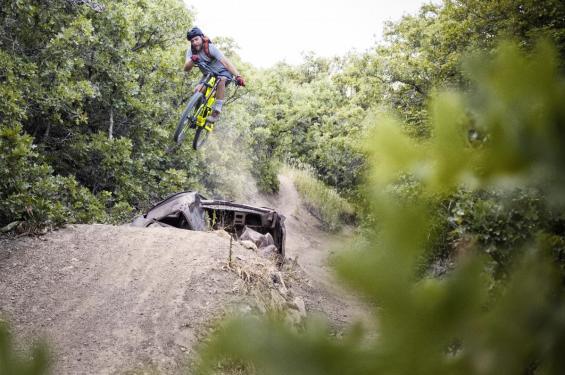 Or Bike!
And it's easy to rent a bike (or bring your own) to cycle the city. Much of Salt Lake is bike-friendly with designated biking lanes crisscrossing the urban core and extending the suburban neighborhoods. For off-road biking, City Creek, Millcreek, Big Cottonwood, Little Cottonwood, and Corner Canyons are close by, friendly, and open to the public.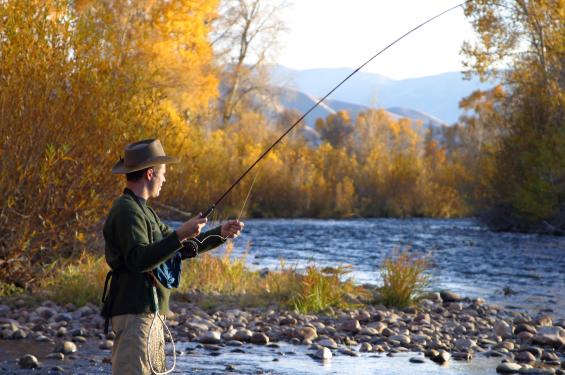 Reel It In
Surrounded by canyons, hemmed in by a lake, and ringed by mountains, Salt Lake offers some of the best fishing and wildlife experiences. Bring, rent, or buy (Cabela's, Sportsman's Warehouse, Kirkland's and other outdoor gear stores dot the valley) the gear you need. Then head out to any nearby destination for a half-day of fishing and enjoying nature in the mountains. How often does anyone get to fish in the morning then take in a Broadway show at night? That's what makes Salt Lake special.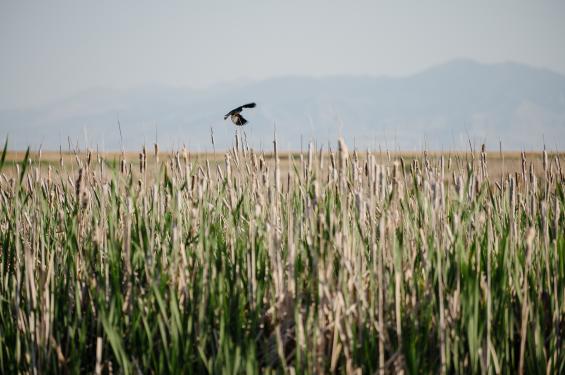 Salt Lake is for the Birds
It really is. Salt Lake is on the north/south migration route for many, many birds. The Great Salt Lake and the smaller lakes in the surrounding mountains are a mecca for birdwatchers. In fact, birdwatching is so popular there is an annual Great Salt Lake Bird Festival. Additional birdwatching areas, especially if you're into songbirds, can be found in City Creek Canyon and Big Cottonwood Canyon.
Run the River
River and outdoor expeditions are widely available in Salt Lake. Sometimes it's nice to have expert guides when exploring the rivers of Utah. Day and multi-day trips are available from a number of companies. Excursions can range from the high-octane adventure of white-water kayaking to the lowkey float of river rafting.
Salt Lake's Off-road Adventures
Summer or winter, there's always an adventure to be had in Salt Lake. From skiing and motocross to racing, if you can ride it, Salt Lake has the terrain for it.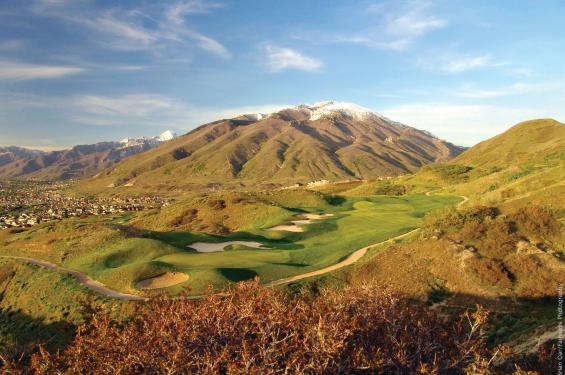 Go for the Green
Golfing in Salt Lake is easy. The hard part is choosing which course to hit. There are several courses throughout the area. Easy, beginner courses like The Points are a great place to rent some gear and hire a pro just to try out the sport. But if you're practiced, Salt Lake has many great courses.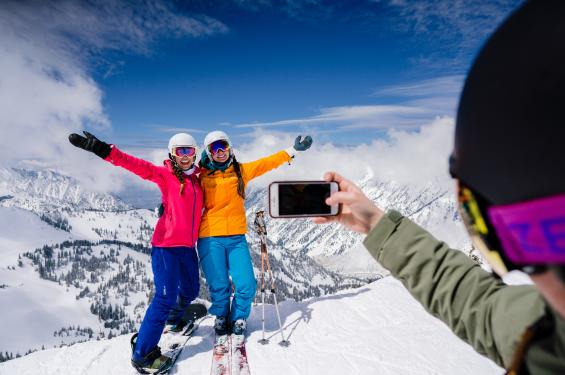 Consider Your Bucket List Complete
Salt Lake's snow resorts are the best in the world. If you're planning a Salt Lake vacation, then you have to try skiing or snowboarding here. Ski City really is the best way to experience the Greatest Snow On EarthTM. (And in the summer, many of the resorts offer great music, food, festivals, and hiking trails too.)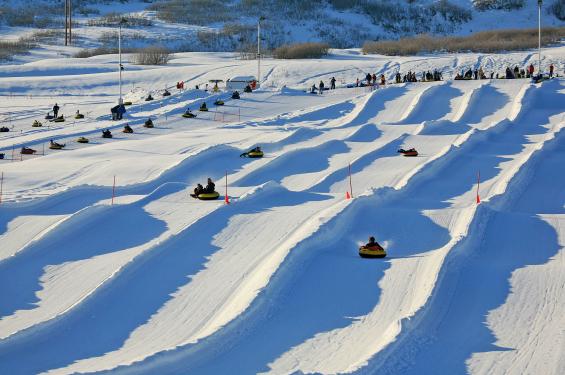 Beyond Skiing
As amazing as the skiing is in Salt Lake, we want you to know there's plenty more to do here. Winter activities in Salt Lake include tubing, ice skating, snowshoeing, snowmobiling, and more. Your next Salt Lake vacation can be as adventurous or chill as you want it to be.