A quieter cousin of Little Cottonwood Canyon, Big Cottonwood Canyon is a rambling 16-mile-long canyon winding its way above Salt Lake City Valley. Home to two ski resorts, ample winter ski touring, and world-class summer recreation, Big Cottonwood boasts a little less fanfare and development than you'll find in Little Cottonwood. Which, for outdoor recreation lovers, is just perfect. You'll relax into the sounds of sprawling quaking aspen groves, have a picnic alongside the canyon creek, and hit up one of the canyon's restaurant patios for a quiet brunch.
There's a lifetime of adventuring to be done in Big Cottonwood, but here are just a few of our summertime must-do's. 
1) Brunch at Silver Fork Lodge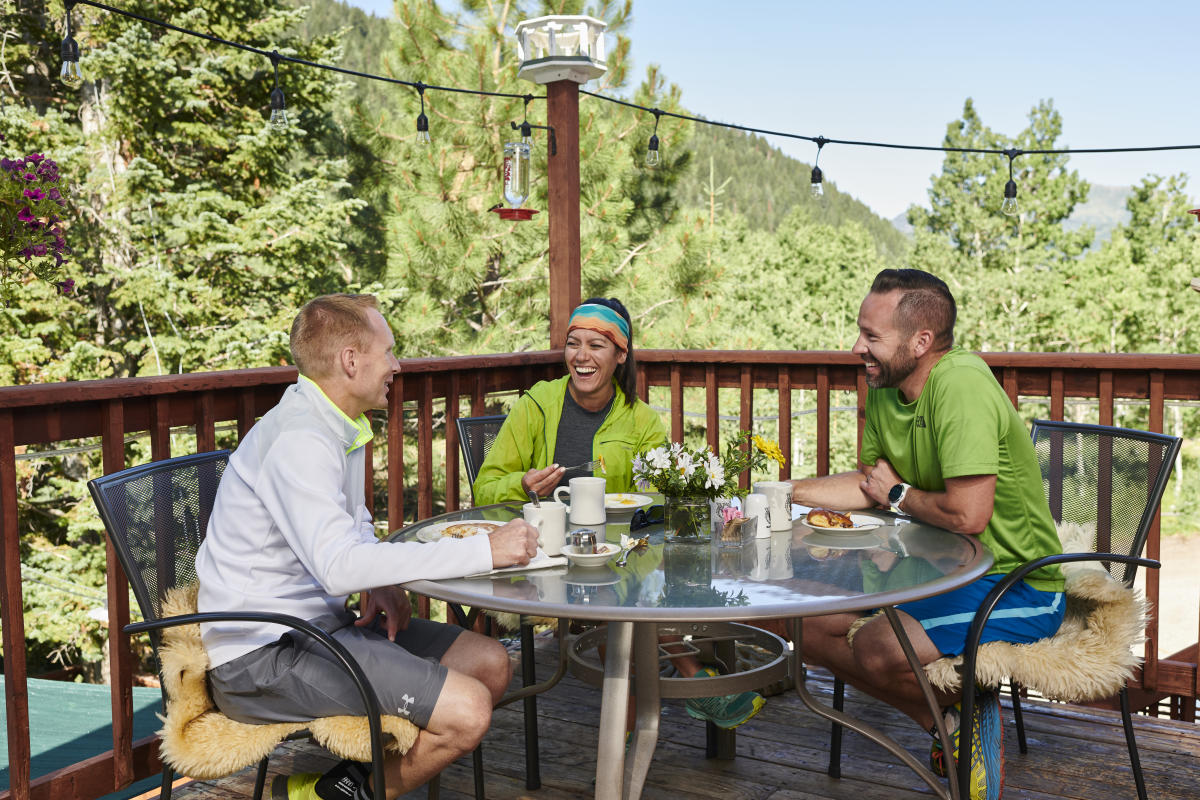 Any day in Big Cottonwood Canyon should begin with a proper fuel-up. Silver Fork Lodge is a historic lodge built on the site of the canyon's original post office during its mining heyday over a century ago. The lodge patio overlooks one of the prettiest vistas in the Wasatch—the rugged cliffs of Honeycomb Canyon. Silver Fork's food is all the more delicious amid the cool mountain air, with hummingbirds buzzing about. The lodge serves breakfast every day, so try out their deeply satisfying huevos rancheros platter or their pancakes made with a 70 year-old sourdough starter.
2) Hike to the Willow Fork Beaver Pond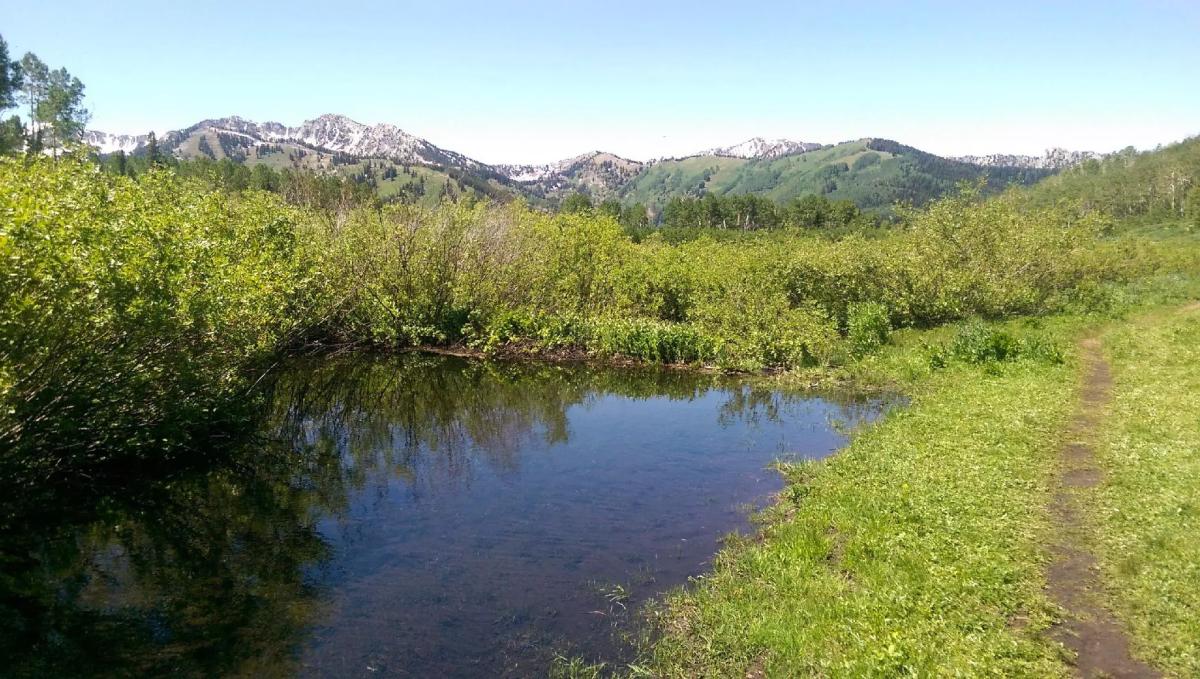 Right in the neighborhood of Silver Fork, you can park alongside the road and head up this short but somewhat steep trail through an exquisite aspen grove. After just a mile, the grove opens up to reveal a sprawling meadow and a huge beaver pond. The views back across the canyon are unbeatable, and with any luck, you'll see a moose grazing in the marsh. This pond is a perfect picnic spot or family hike destination.
3) Hike Lake Mary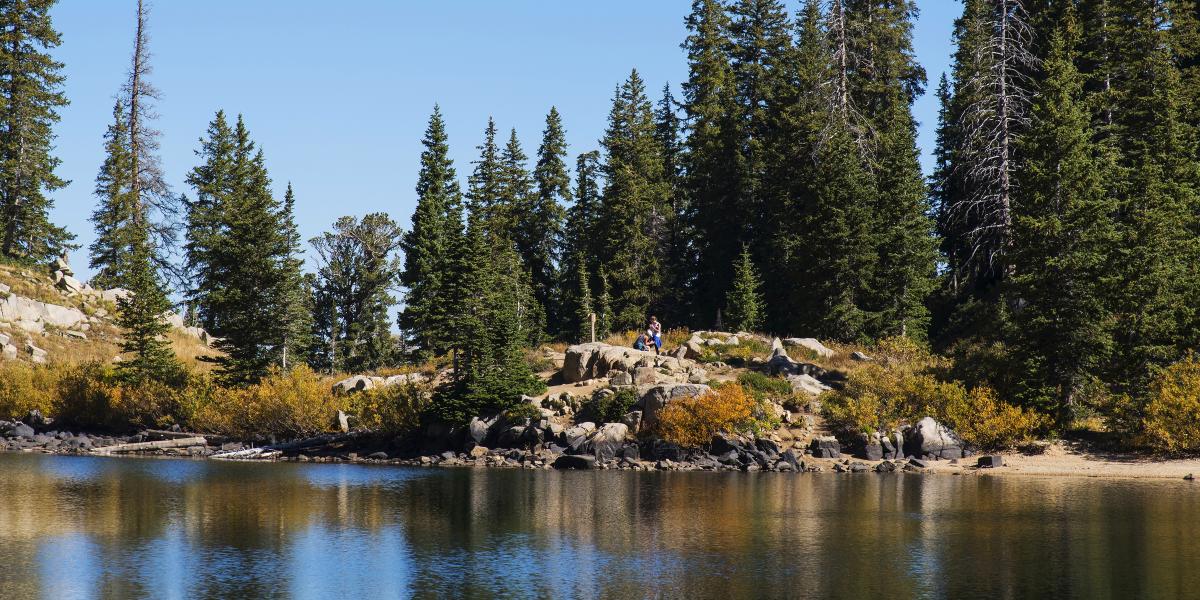 This popular lake is well known for good reason. Just a couple of miles above the Brighton Ski Resort parking lot sits an exceptionally pretty lake surrounded by towering granite peaks. Families love Lake Mary (note that you're not allowed to jump in and swim due to watershed regulations). You can continue up the trail to the next bench in the mountainside, Lake Martha, and then another mile upward to Lake Catherine, which sits peacefully at 10,000 feet.
4) Disc Golf at Solitude
Most people imagine disc golf taking place on a manicured park course. But mountain disc golf is a little rowdier … and a lot more fun. Rent discs and pick up a single-ride lift pass at Solitude Resort Village, then ride to the top of the Sunnyside Lift, which runs Friday through Sunday all summer. You'll then trek over the course of 18 holes, hunting through wildflower meadows and climbing the occasional pine tree to find a wayward disc.
5) Hike Lake Blanche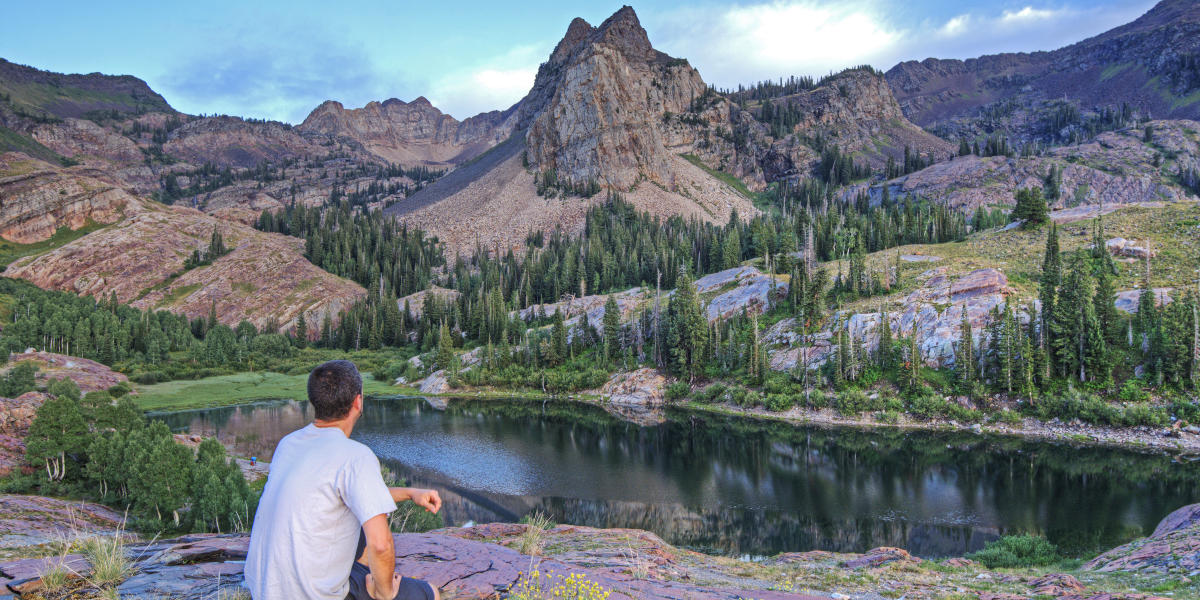 This slightly more challenging hike covers just three miles but ascends high up into the Wasatch, landing lucky adventurers at Lake Blanche, an exquisite alpine lake encircled by high rocky spires and ridgelines. Leave from the popular trailhead at the canyon road's "S Curve" and head up the well marked trail. After a few tough miles uphill, you'll be richly rewarded with one of the best views of your life. Mingle with locals who have also made the pilgrimage to this special place, and drink it in.
6) Saturday Yoga at Solitude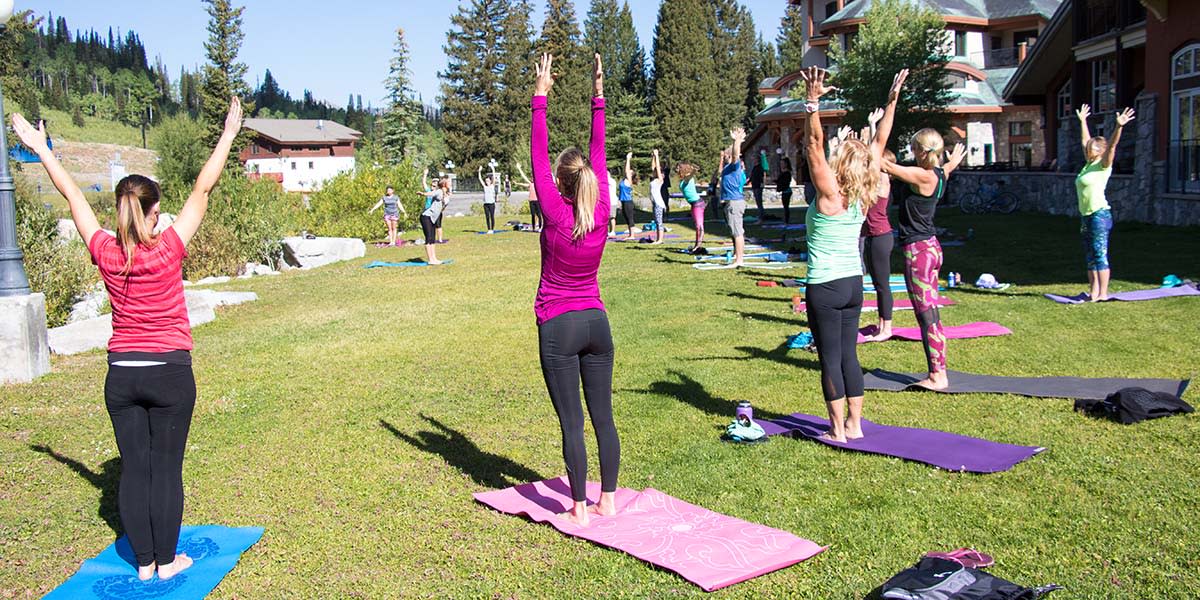 Every Saturday morning all summer, Solitude Resort hosts a free yoga class on the lawn of the Inn at Solitude hotel. The lawn overlooks the ski slopes, and cool morning temps make the light workout even more pleasant. After this all-levels class, treat yourself to a patio breakfast at the Honeycomb Grill along the canyon creek.
7) Lift-Served Mountain Biking at Solitude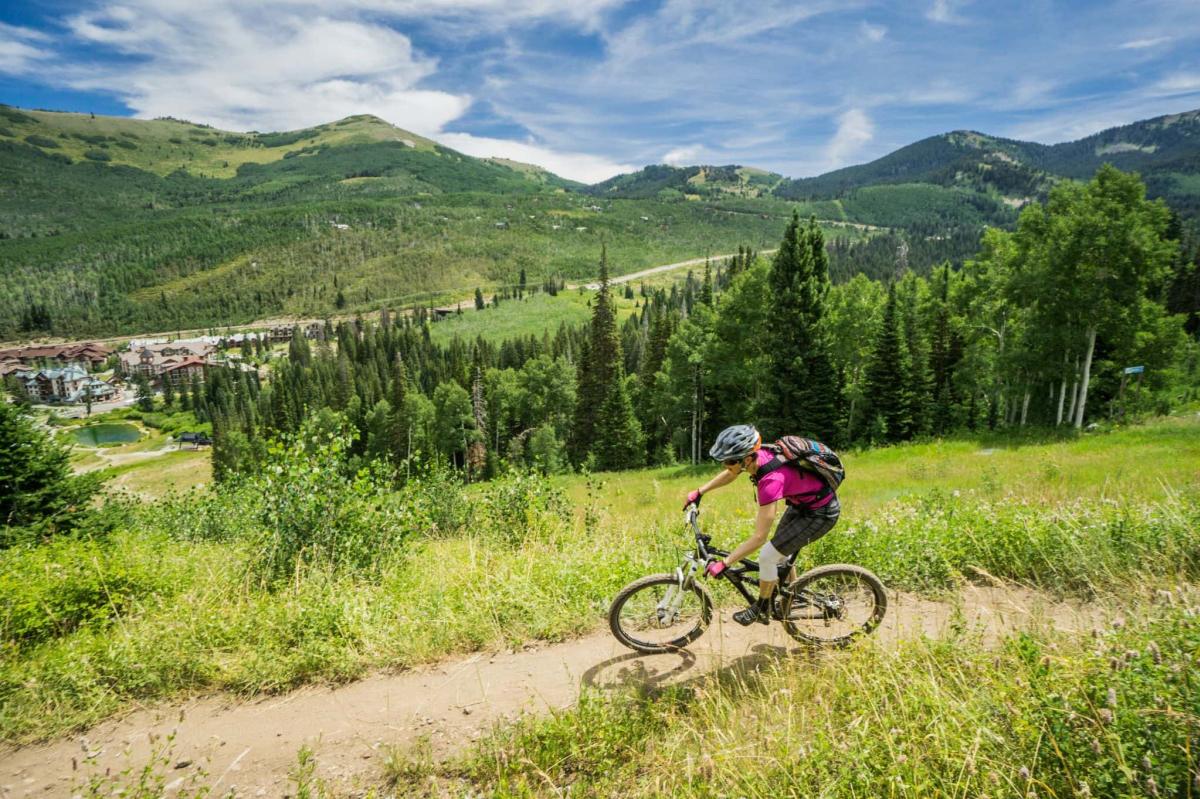 Solitude Resort happens to rent mountain bikes and offer lift-served biking on its miles of pristine single track trails. Pop into the Village rental shop to pick up a bike if you need it, then ride the lift up to access well-labeled beginner, intermediate, and advanced trails. You'll wind through wildflower meadows, spruce forests, and shimmering aspens as you descend back to the village for a well-deserved beer.
8) Mountain Biking the Wasatch Crest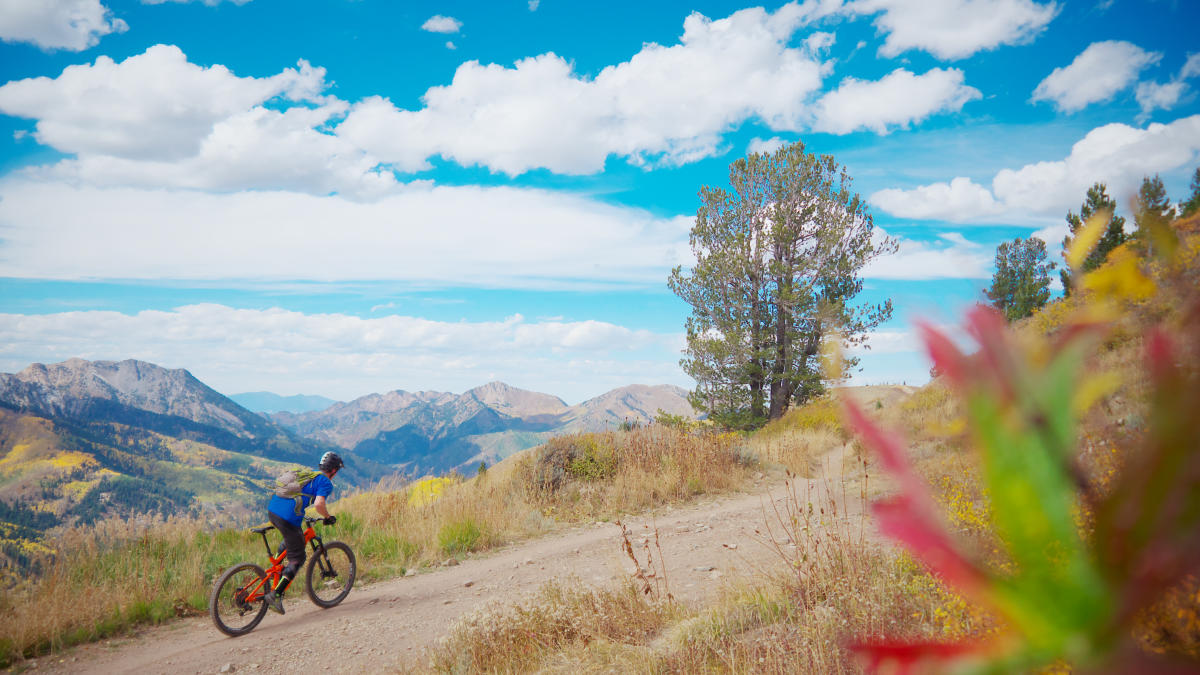 For intermediate or advanced bikers, the Wasatch Crest Trail is one of the most popular and pretty trails in the entire Wasatch range, for good reason. The trail rides the ridgeline between Park City and Big Cottonwood Canyon, treating bikers to jaw-dropping views to the north and to the south. A few local bike shops offer a shuttle from the trail's end parking area at Mill D up to the trailhead on Guardsman Pass Road several miles uphill, so schedule a shuttle if you don't want to have to thumb it back to your car.
9) Wildflower Festival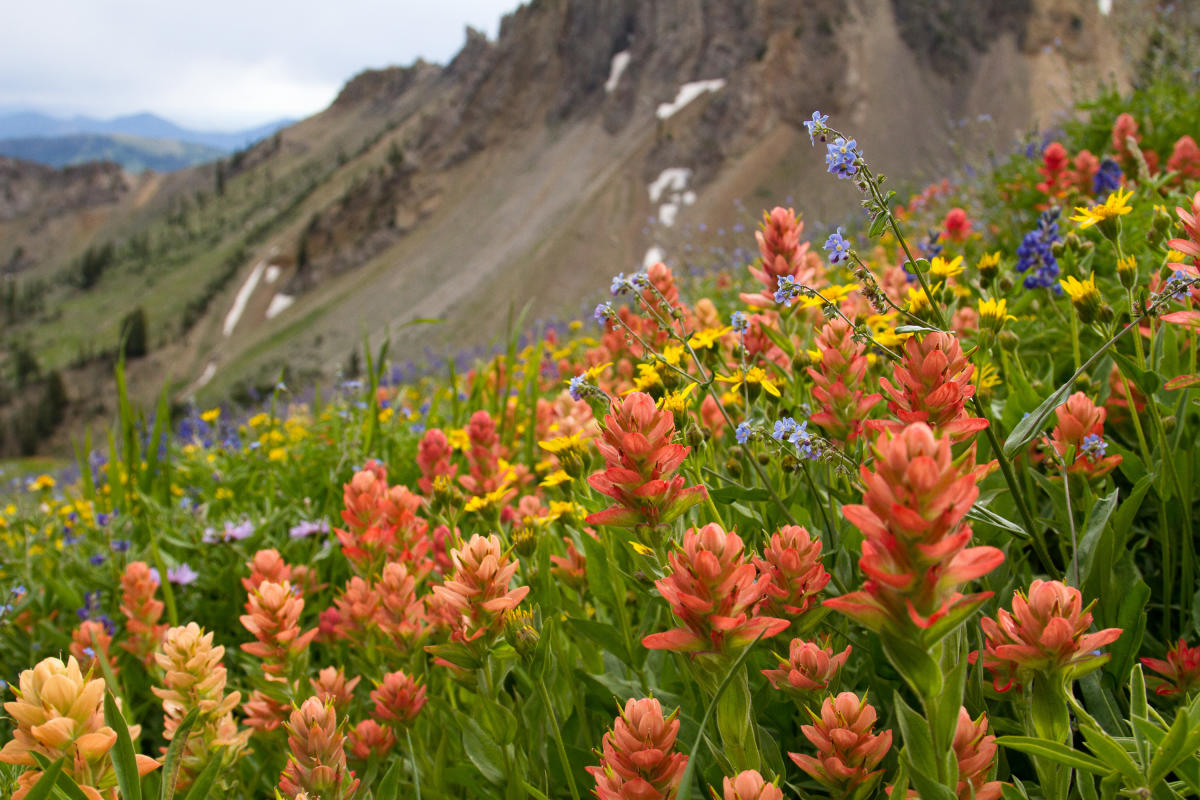 Every July, the Wasatch Wildflower Festival makes a stop in Big Cottonwood, offering a weekend of professionally guided wildflower walks for anyone interested. The festival is free; you can get details on the Cottonwood Canyons Foundation's website. They offer children's walks, easy walks, and more advanced hikes, as well as kids' activities back at the base area.
10) Stroll Silver Lake
Once a haven for 19th-century pioneers escaping the Salt Lake summer heat, Silver Lake remains a favorite for locals looking for a mellow boardwalk stroll around a pristine mountain lake on a summer's eve. The boardwalk makes this stroller-friendly, and with any luck you'll see plenty of wildlife along the way—deer, moose, fish, ducks, marmots, and pikas. Interpretive signage showcase the area's natural wonders, as if they weren't in full view already.