Ask anyone why the quality of life in Salt Lake is so darn good, and most of them will mention the easy access to outdoor adventure. Whether it's skiing, snowboarding, hiking, trail running, mountain biking, or climbing, you can integrate it into your everyday living 'round these parts.
When it comes to hiking (or trail running), there are an impressive number of trails that depart right from the city and its foothill-hugging benches, noted as "Trailheads right in town" below. If you have a little more time, head to the trails in the canyons above town … the Wasatch mountain range is a glorious place to explore.
Trailheads right in town: get to know your local Salt Lake trails
Neff's Canyon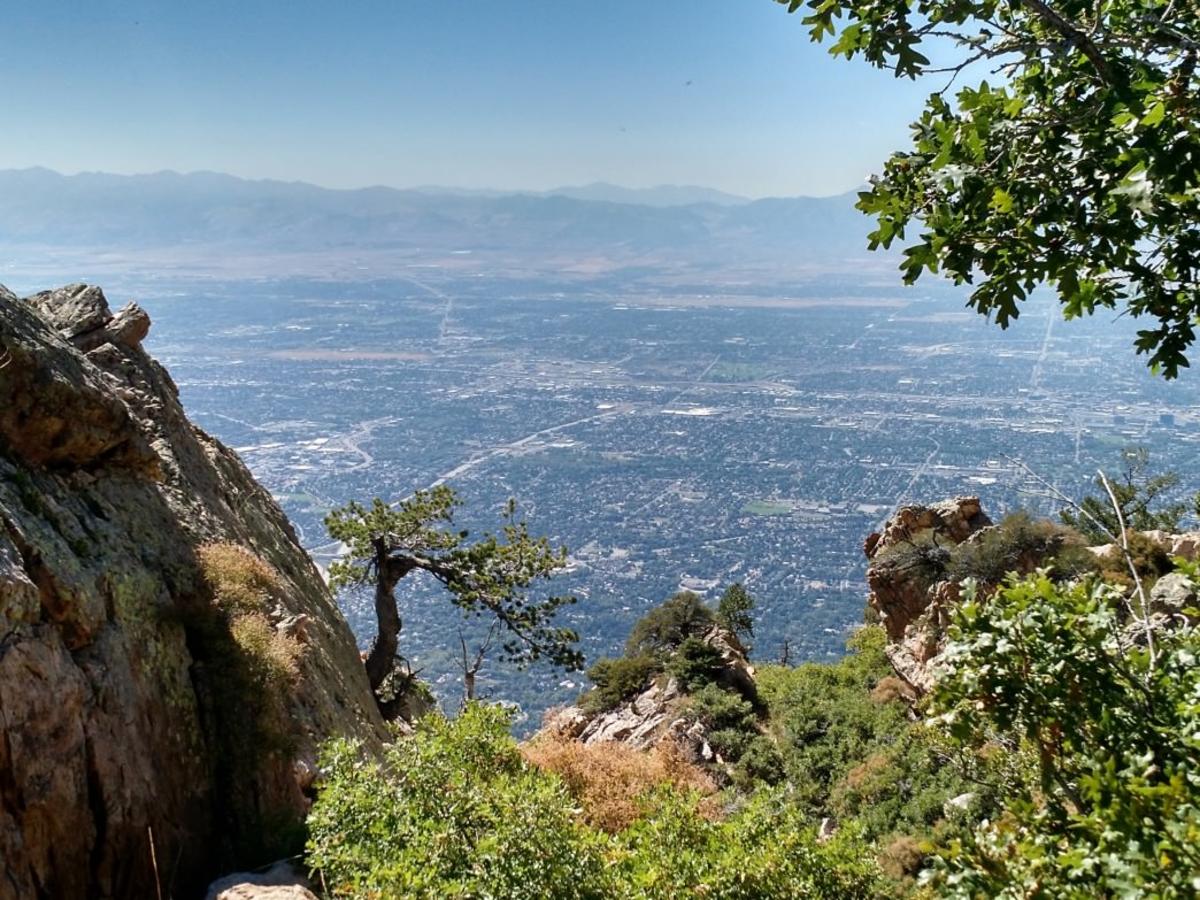 This dog-friendly canyon trail is an absolute gem, heading up into the hills from an upscale neighborhood on the east bench of the Salt Lake valley. It starts out as a service road in low-lying scrub brush but soon gains altitude as the trail narrows to a dirt path and ascends to cooler heights. You'll cross a lovely stream and top out in a meadow with a decidedly alpine feel. You can turn around and reverse course whenever you run out of time, but if you can make it all the way to the wildflower meadow, you'll certainly be glad you did.
Trailhead: Here
Distance: Go as far as 3.5 miles each way (just turn around when ready)
Difficulty: Moderate
Mt. Olympus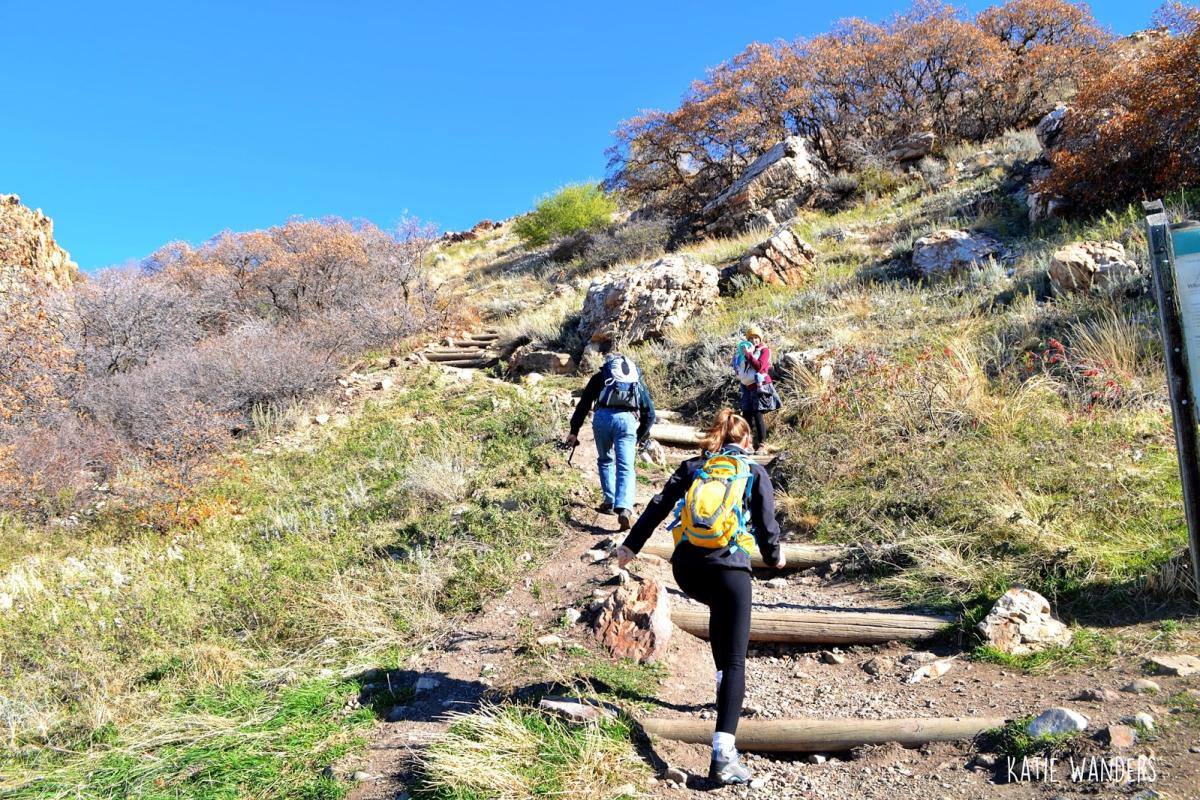 Among the granddaddies of the tougher hikes in town, Mt. Olympus' summit towers 4,000 feet over the city. Its trail is steep and almost entirely unshaded, making it a difficult undertaking in the heat of summer (but a delight at sunrise). If you don't have the time or fitness to undertake the entire thing, it's still well worth exploring the lower section of the trail. Since you gain altitude quickly, you're treated to sweeping views of the entire city with every step. This trail happens to be dog-friendly (minus the rocky scrambling at the very top), but be very careful not to overheat your pup on a toasty day.
Trailhead: Here
Distance: 3.75 miles from trailhead to summit
Difficulty: Challenging
Bell's Canyon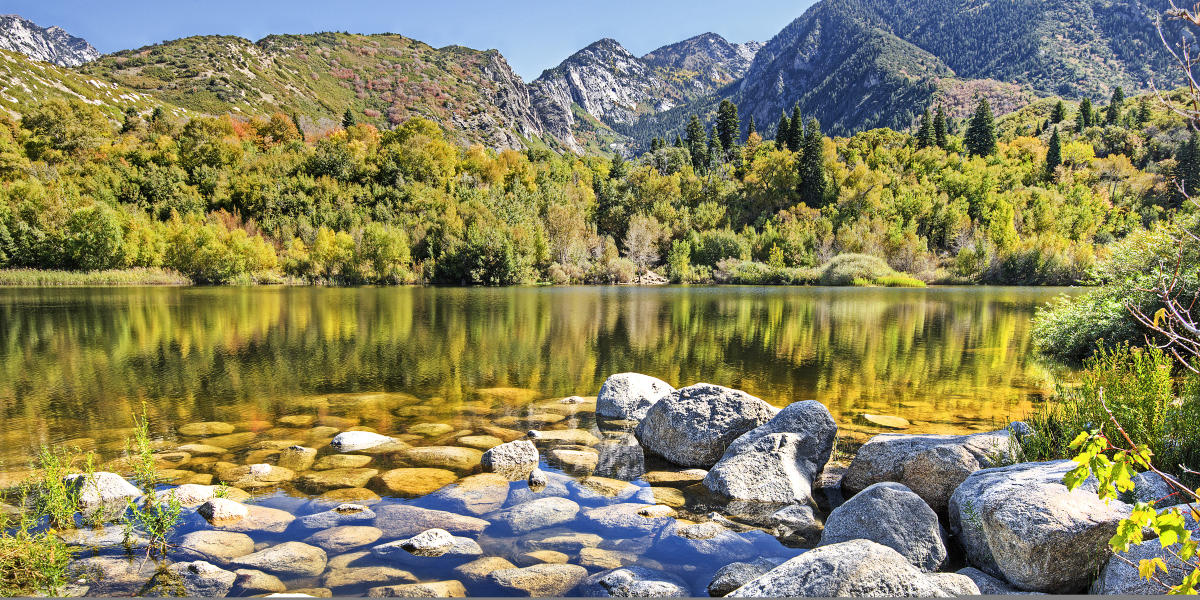 This gorgeous, granite-studded canyon ascends sharply above the Wasatch Boulevard neighborhood in Sandy. Expect dramatic vistas at every turn and a picturesque stream that parallels the trail. Many people hike just two miles from the trailhead to a fantastic waterfall partway up Bell's Canyon. There's a great picnic spot next to the water—just be extra careful to not get close to the top of the waterfall, as it's very mossy and slippery. For those with a little more energy to spare, the trail continues another three miles to an upper reservoir in a rocky mountain cirque below the summit of Lone Peak. This part of the journey is well worth the reward if you can swing it.
Trailhead: Here
Distance: 2 miles to the waterfall and another 3 miles to the reservoir
Difficulty: Challenging
 
Bonneville Shoreline Trail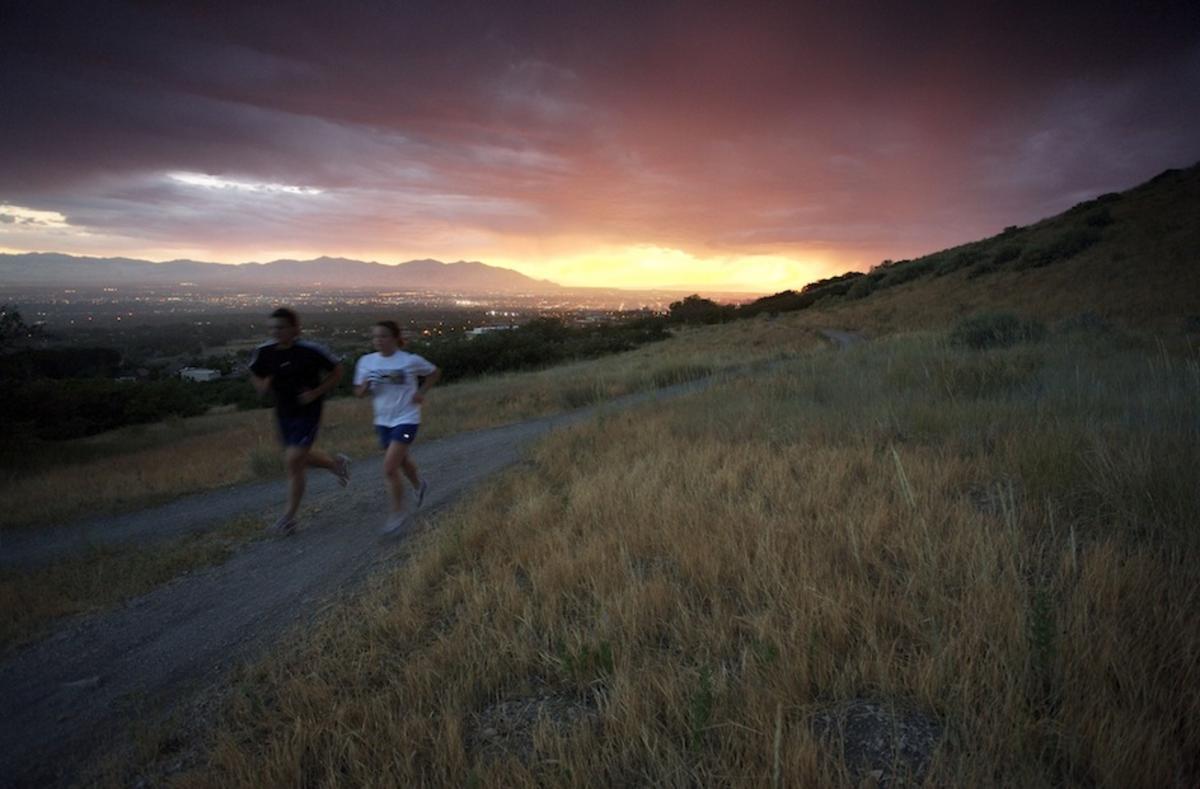 As legend (and science) have it, a long time ago, Lake Bonneville filled the Salt Lake valley and much of the surrounding region. The old shoreline still forms a perfect indentation in the valley foothills, and it's the baseline for a hundred-mile trail that hugs the hillside today. Rolling and ambling from north to south, there are a long list of trailheads from which to jump on to the Bonneville Shoreline's path. One favorite: joining the trail across the street from the Hogle Zoo and hiking northward to the junction with Dry Creek Canyon a few miles north.
Trailhead: Here
Distance: Extensive — we love hiking a few miles at a time
Difficulty: Easy
Grandeur Peak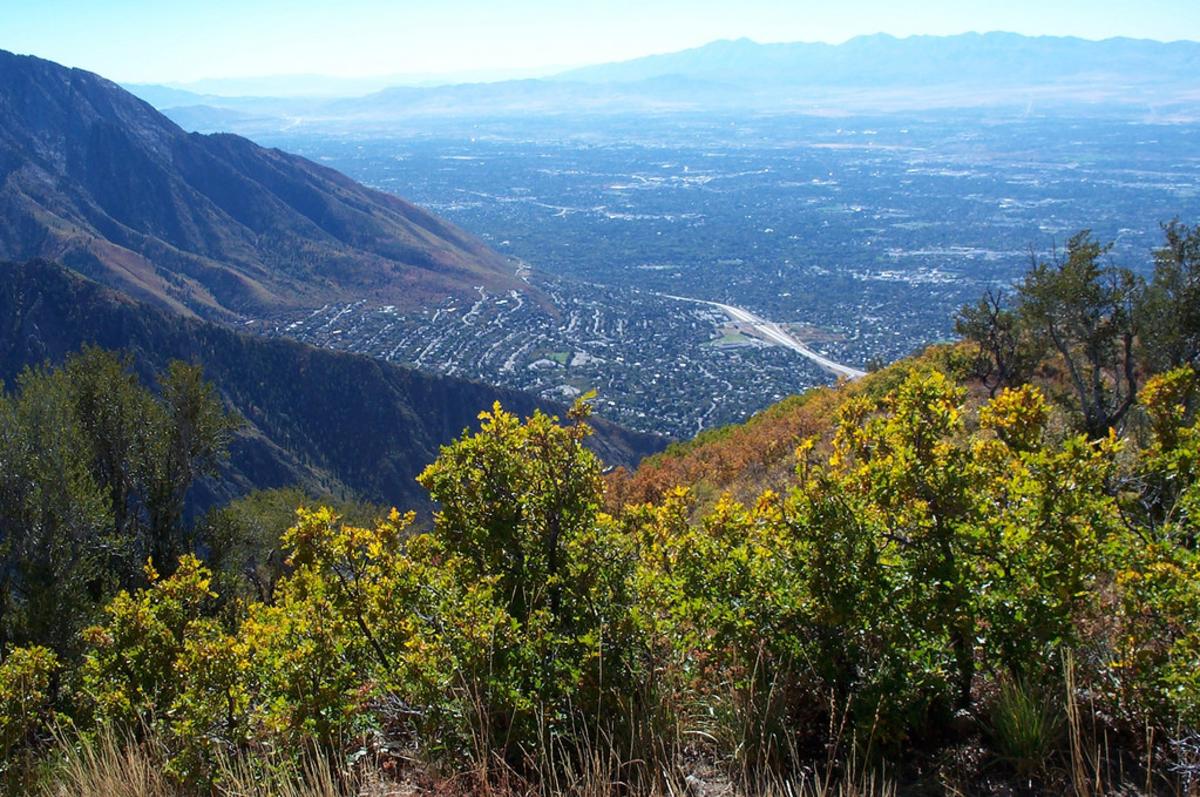 There are two ways to access Grandeur, a stately summit between Parley's Canyon and Millcreek Canyon that rises 3,000 feet above the valley. The hard way: start at the northern end of Wasatch Boulevard, amble half a mile up to the Bonneville Shoreline trail, and keep pointing upward till you reach the summit a couple hours later. The easier way: start at Church Fork in Millcreek Canyon, just a few minutes away, and take a longer but less steep route to the summit. Either way, you'll be treated to an extensive view of the valley and unbeatable sunsets.
Trailhead: Here
Distance: 2.5-3 miles from trailhead to summit
Difficulty: Moderate to Challenging
Ensign Peak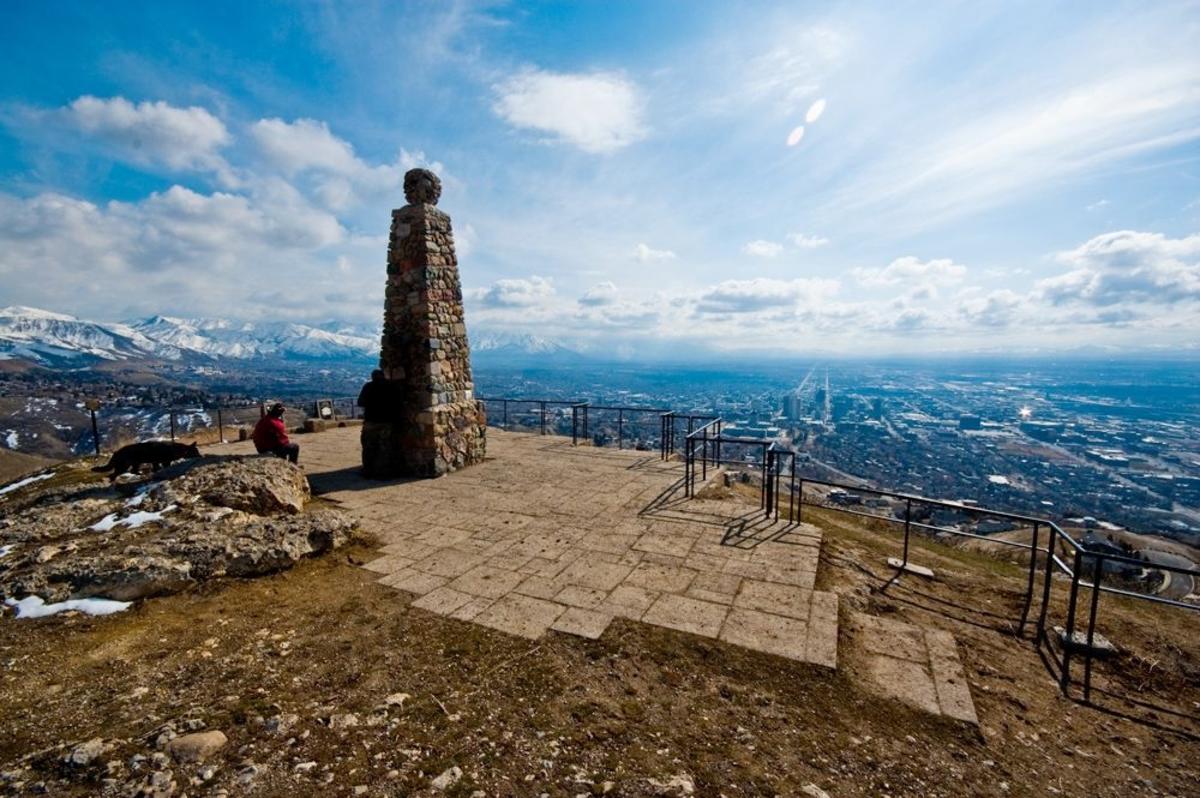 A historic spot overlooking the downtown and Capitol Hill area, Ensign Peak is one of the easier hikes in Salt Lake distance-wise, although you'll gain a few hundred feet and a solid appreciation for the valley's beauty. Many Salt Lakers use this trail for an easy lunchtime trek, and it happens to be kid-friendly too.
Trailhead: Here
Distance: Less than a mile each way
Difficulty: Easy, although there's a little uphill
Trails in the canyons above town: seek some higher heights
Lake Blanche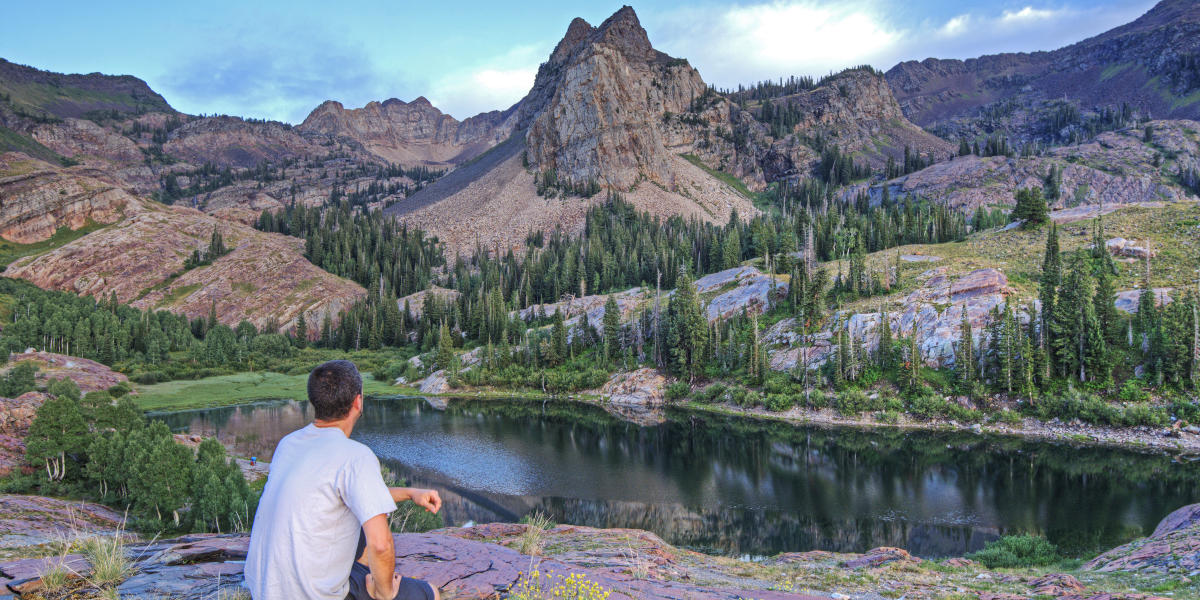 Starting from a trailhead halfway up Big Cottonwood Canyon, Lake Blanche is hands-down one of the prettiest places in the Wasatch Mountains. A robust three miles of uphill walking, the trail winds its way up a side-canyon till it reaches an exquisite lake surrounded by dramatic vaulted peaks. Plan on taking plenty of time to bask in the lake shore's beauty. You'll need space in your phone for approximately three hundred photos.
Trailhead: Here
Distance: Three miles from the trailhead to the lake
Difficulty: Moderate
Red Pine Lake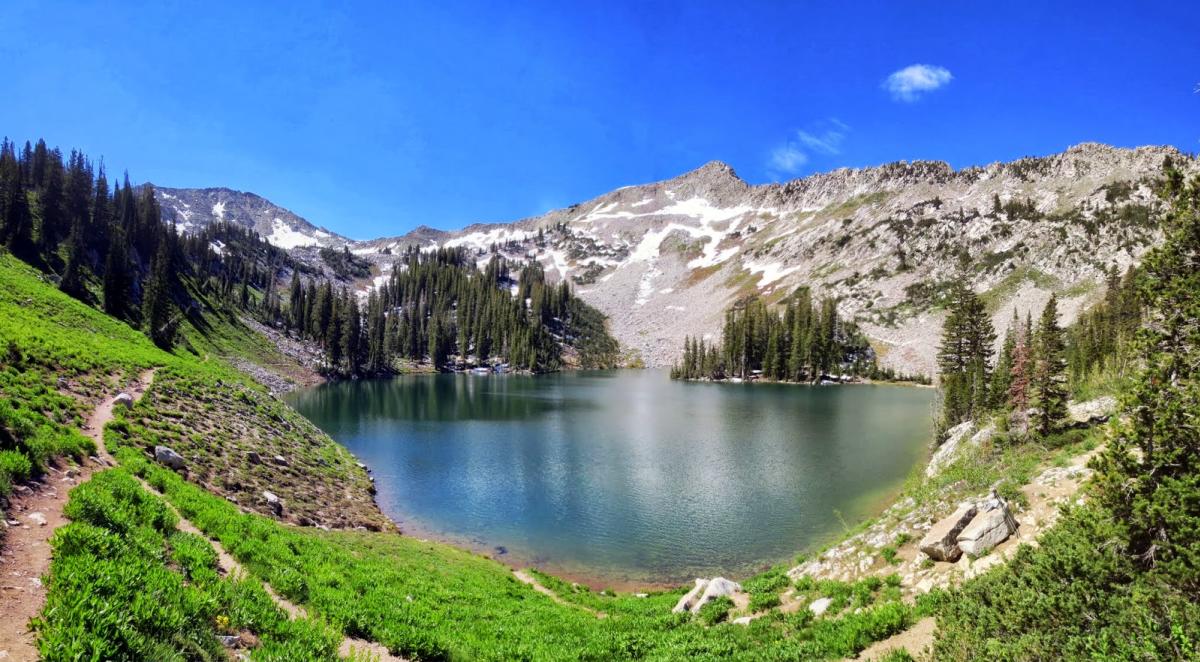 A tremendously special spot in Little Cottonwood Canyon, Red Pine lake is an alpine wonderland. You access it via the same trailhead as White Pine lake, but the two forks separate a mile up. You'll stick with the right-hand/westerly trail veering up Red Pine for another two and a half miles. The setting up top is absolutely magical. Make time for a picnic and explore the entire lakeside loop.
Trailhead: Here
Distance: About three and a half miles from the trailhead to lake
Difficulty: Moderate
Grizzly Gulch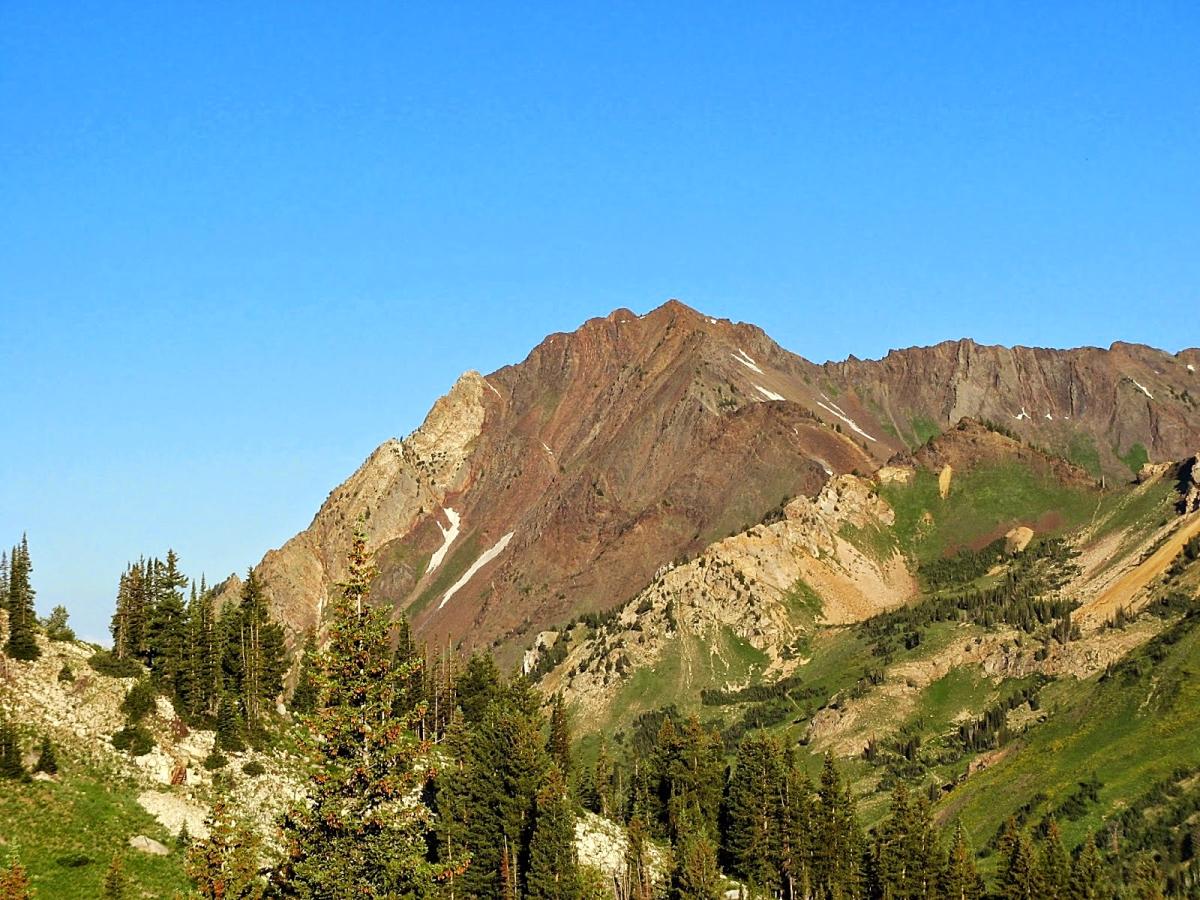 At the top of Little Cottonwood Canyon, the temperatures are significantly cooler than they are in the valley. You feel worlds away, and Grizzly Gulch is the perfect short-ish hike to soak it all in. Park near the end of the paved Cottonwood Canyon Road, and work your way up the well-traveled Grizzly Gulch trail for a couple of miles. You'll top out at a pass between Little Cottonwood and Big Cottonwood Canyons, with perfect sitting-spots for all.
Trailhead: Here
Distance: Two miles from parking lot to pass
Difficulty: Easy to moderate
Lake Mary, Martha and Catherine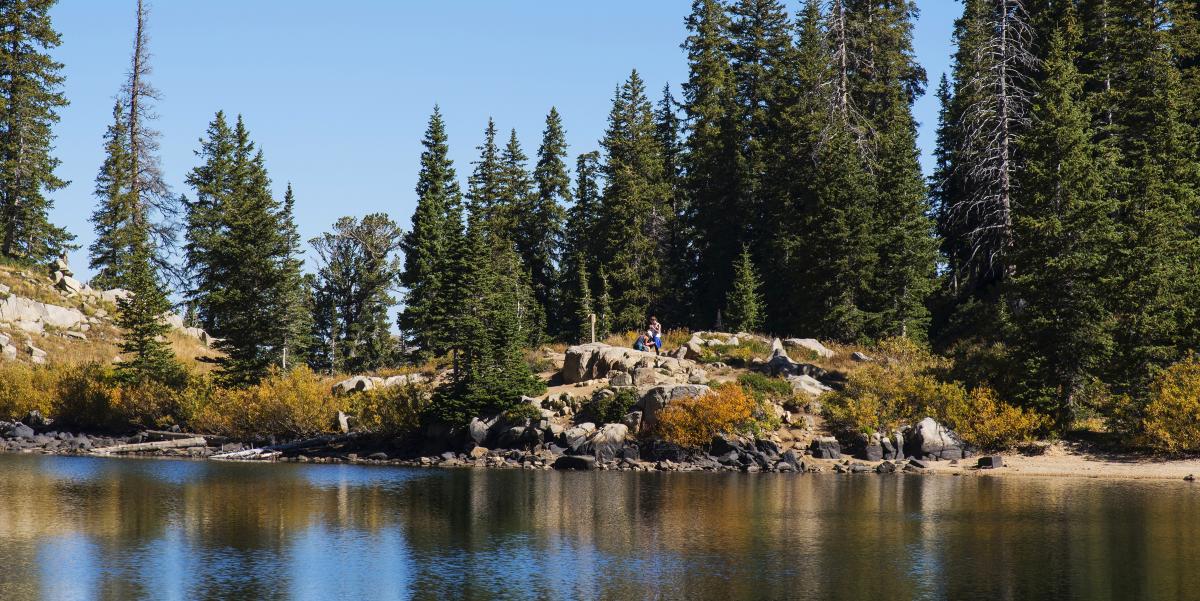 This short, family-friendly trail is a wonderful way to take in the beauty of Brighton, Utah, at the top of Big Cottonwood Canyon. You'll park at the Brighton Ski Resort lot, find the signs for Lake Mary, and work your way up an established dirt trail. Two miles up, Lake Mary greets you, surrounded by wildflowers and granite prominences as well as a few local moose. If you have the time and energy, continue up another couple of miles past Lake Mary to visit two more little alpine lakes, Martha and Catherine.
Trailhead: Here
Distance: Two miles from car to lake
Difficulty: Easy