Images courtesy Downtown Alliance
Each year, a vibrant transformation takes place in the heart of Salt Lake City. That transformation—aptly named "Open Streets"—returns to downtown this fall from September 15 through October 28. On Fridays and Saturdays from noon to 1 a.m., Main Street will be closed to automobile traffic from 400 South to South Temple. In place of cars, visitors will find the streets bustling with entertainment, art, music, and activities that celebrate community and culture.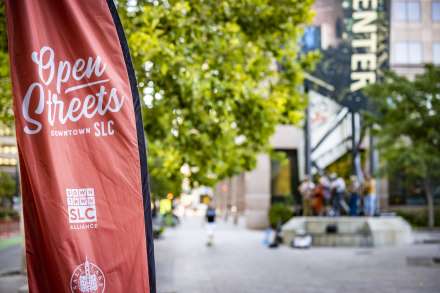 Putting a Decades-Old Plan Into Action
"Open Streets was born out of the pandemic, " says Josh Jones, director of communications and marketing for the Downtown Alliance, a nonprofit organization dedicated to building Salt Lake City into a dynamic community and the instigator behind Open Streets. "Our Deputy Director [Jessica Thesing] always said, 'Don't let a crisis go to waste.'"
The idea of Open Streets reaches much further back in time, tracing its roots to the 1960s when downtown Salt Lake stakeholders dreamed of pedestrianizing Main Street.
"[The stakeholders'] Second Century Plan aimed to close Main Street to automobiles and create a pedestrian-friendly space," Jones says, with the goal of increasing the density, efficiency, and attractiveness of downtown blocks.
Many years later, the pandemic presented a unique opportunity to test this vision. Utah permitted bars and restaurants to extend patios onto sidewalks—a crucial step in showcasing the potential of a car-free Main Street. The inaugural Open Streets in 2020 drew crowds of hundreds and was met with enthusiasm from both attendees and business owners who look forward to the increased foot traffic the event brings each year, according to Jones.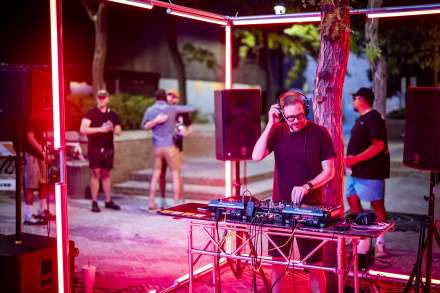 The Activities: Something For Everyone
This year's iteration of Open Streets comprises a spectacular array of programs and activations that showcase Salt Lake's commitment to a vibrant downtown.
"Our whole goal this year was to curate new partnerships and create never-before-seen activations in downtown Salt Lake City," says Britney Helmer, program director at The Blocks, a city and county initiative working to establish downtown Salt Lake as the premier cultural district of the Intermountain West and a key partner of Open Streets.
These include what Helmer describes as a "TreeHive canopy" installation in partnership with In Theory Art Collective that will be lit nightly until 2 a.m. on Exchange Place, a downtown scavenger hunt provided by Liiingo, live mural painting provided by Hines and Internet Properties, a nine-hole urban mini-golf course, and more.
"We're focusing on the health and wellness aspect with free yoga every Saturday at 2 p.m. in partnership with Lumiere Wellness and DJ Drew [at the Gallivan Center]," Helmer continues. "We've also been working with Kim Hall, one of the organizers of the Wild Earth Market, to feature a large art market on Main Street on Saturday, October 7."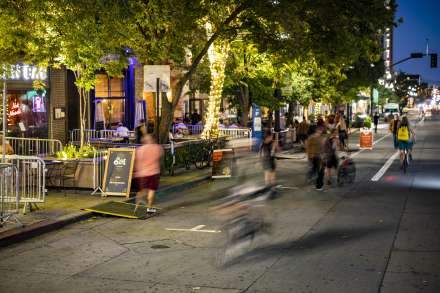 Live Music, Delicious Food & Drink
To highlight a variety of music genres and pay tribute to Salt Lake's subculture, Open Streets has partnered with Volume Utah and Bandah to host local concerts every Friday night. The diverse lineup will include "hip-hop nights, electronic and bass nights, trap nights, throwback jams—you name it," Helmer says.
Main Street bars and restaurants are getting involved, too. Alibi, The RUIN, and Eva will extend their patios, allowing more space for patrons to imbibe and immerse themselves in the bustling ambiance.
These events are just a fraction of the activities offered during Open Streets, Helmer says, continuing, "It's exciting to see our event calendar full every single weekend."
Now in its fourth iteration, Open Streets has evolved far beyond its now-humble beginnings of closing Main Street off to provide space for buskers and other street performers. Still, its mission has remained the same: to provide an opportunity for Utahns and visitors to engage in unique experiences.
"Downtown main streets are at their best when people are prioritized," Jones says. "We want Main Street to be reimagined as an urban playground, to be inviting and welcoming not just for the residents downtown but the whole community. We're trying to include activities that will appeal to all—and, in doing that, will attract more money and make downtown a more vibrant, livable and lovable place."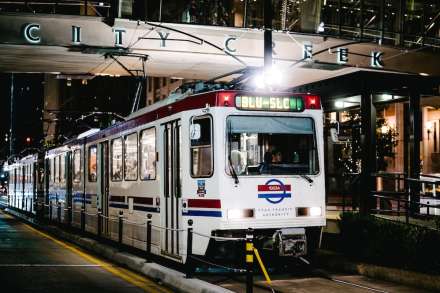 Getting There:
Parking and Transportation
During Open Streets, Salt Lake Main Street will be closed to automobile traffic from 400 South to South Temple. Carpooling and parking on nearby blocks are recommended, but the city's public transportation system, TRAX, is the ideal choice for many attendees. "We do have two stops on UTA [on Main Street]," Helmer notes, through which transportation can be both seamless and environmentally friendly.
For biking enthusiasts, Open Streets has partnered with Sweet Streets—an organization that advocates for people-first planning, budgeting, implementation and operation of streets and public spaces—for a bike ride up and down Main Street on September 23. "The ride will start in Murray and ride all the way to Open Streets," Helmer says. "It reflects the bicycle movement currently happening downtown."
A Glimpse Into the Future
Could a permanent pedestrian corridor be a part of Main Street's future? The Salt Lake City Department of Economic Development is conducting a feasibility study to find out—and your feedback matters.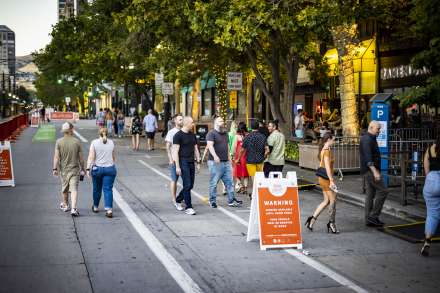 "Dig Studio, the studio running the study with the Salt Lake Department of Economic Development team, will build a pop-up park at the Gallivan Center during Open Streets," Helmer says. "Here, they'll conduct surveys to gather information about what attendees want the future of Main Street to look like."
Permanently transforming this section of Main Street would create more outdoor spaces for dining, strolling, gathering, and performing. The success of Open Streets is seen as a "proof of concept" of this permanent pedestrian promenade, according to Downtown Alliance Deputy Director, Jessica Thesing.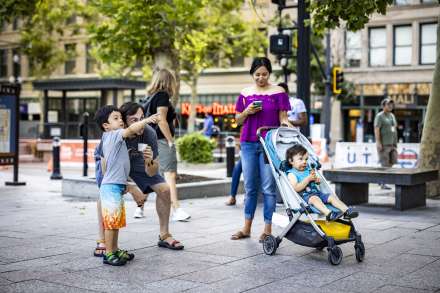 Salt Lake City's Living Room
In Helmer's words, Open Streets is a collective effort that adds tremendous value to Salt Lake City and serves as a testament to the enduring spirit of community and the power of creativity.
"Through the partnerships we've created, this is not just the Downtown Alliance or Salt Lake City Department of Economic Development putting on Open Streets. It's the entire community putting this on together," Helmer says. "It adds a lot of value to the city and brings together people from different backgrounds to showcase what downtown has to offer."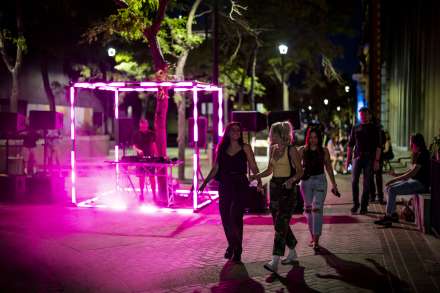 Jones says one of his friends summed up the event perfectly: Open Streets turns Main Street into Salt Lake City's living room.
"When you think of a living room, it's inviting and welcoming to all," Jones says. "People who come downtown without a ticket know they're going to find something fun to do on Main Street when Open Streets is happening."
How to Check Out Open Streets
Open Streets will transform Main Street September 15 through October 28 on Fridays and Saturdays from noon to 1 a.m. Open Streets is made possible by Salt Lake City and is activated by the Downtown Alliance. Find more information at downtownslc.org/openstreets.