Though Utah wasn't always recognized as an innovative hub for foodies, we've taken long strides since the days when the state's cuisine was defined by fry sauce, jell-O, and funeral potato casseroles. The dining scene in Utah has finally come of age and the same can be said for the explosion of food trucks across the state. Utah's first food truck arrived around 2010 and the prevalence of social media and a streamlining of the licensing process in 2017 has fueled rapid growth. Taylor Harris, the General Manager of The Food Truck League estimates there are now over 300 trucks driving to and fro along the Wasatch Front metro area.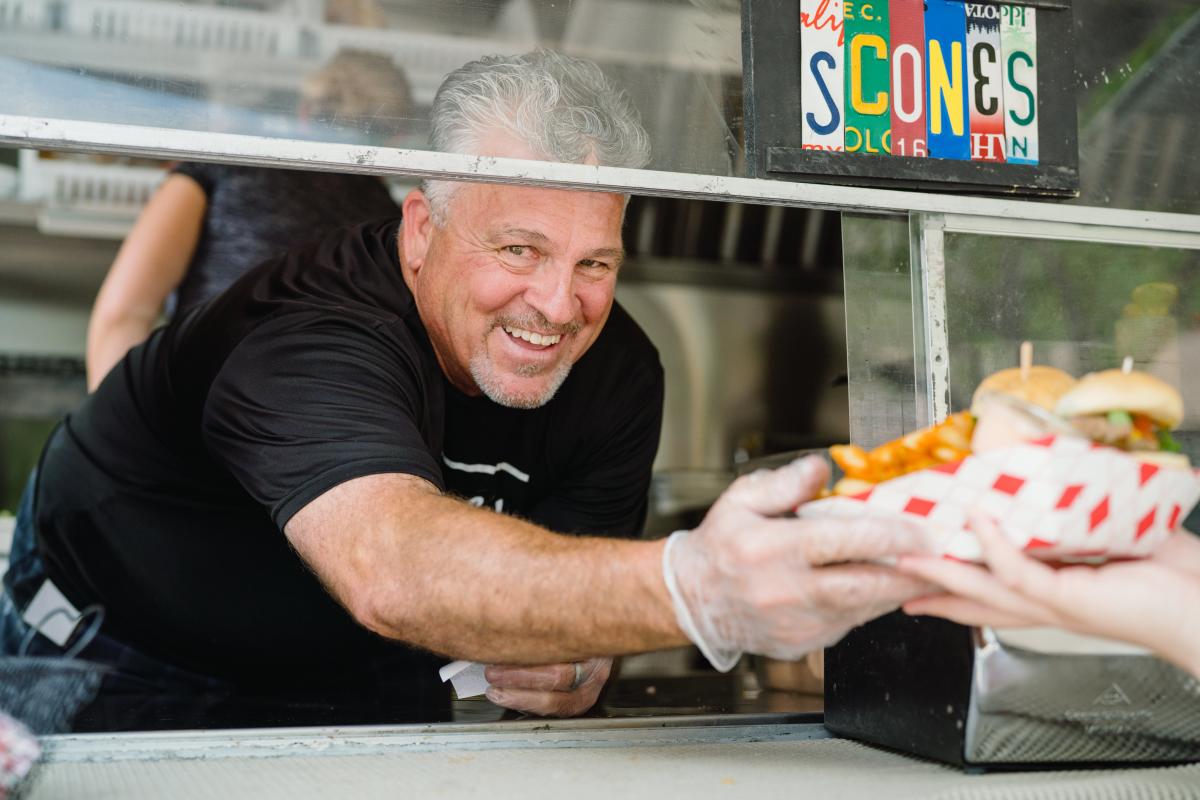 Says Harris, "The American dream IS the food truck scene. People are building something they are truly passionate about. Food trucks are about people following their dreams, they work so hard, the hours are long, but at the end of the day, this is their craft and they work tirelessly to have a great product." What is so special about Salt Lake's food truck scene? Taylor answers without hesitation, "The community aspect, people are coming out and having a good time while connecting with the city and their neighbors."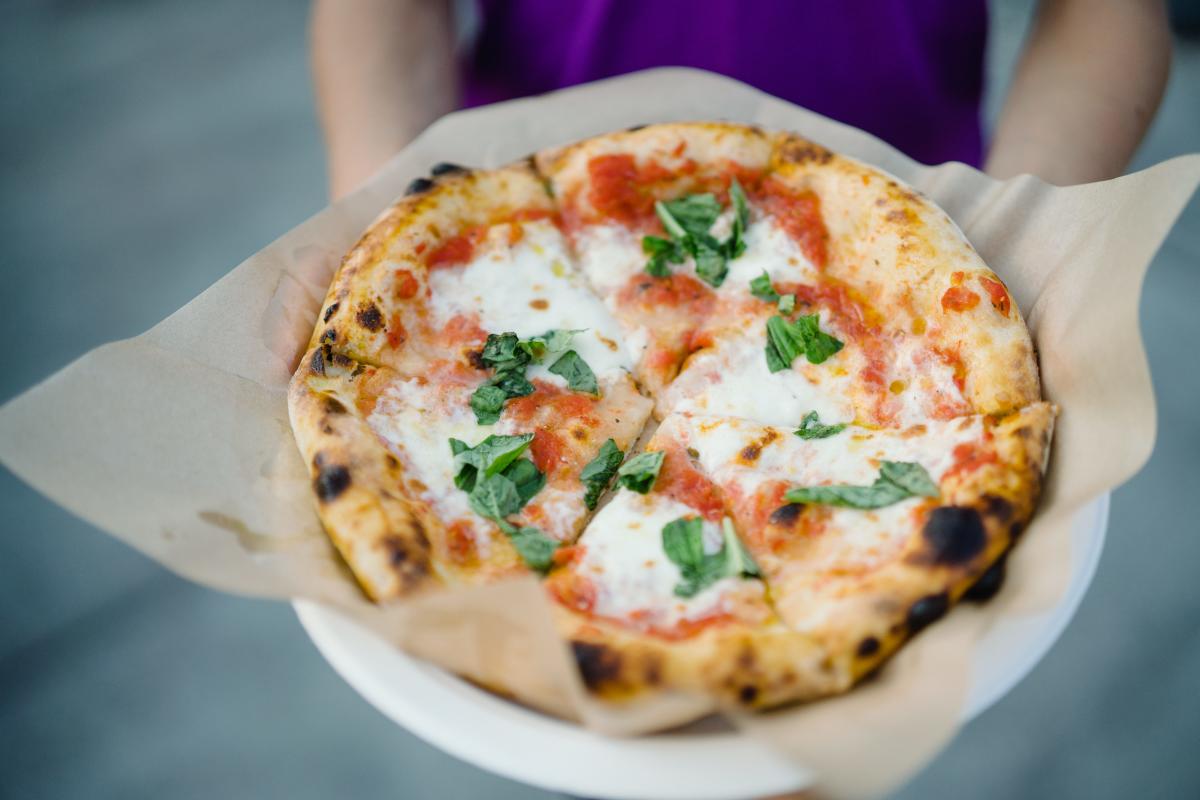 So where can you find all these mobile food dispensing units? The best resource is actually the Food Truck Finder page on the Food Truck League's website. You can also download their handy app for either Android or iPhone. There you can scroll by date, scroll around specific neighborhoods on a map, or search for a specific truck to narrow down your dining options. In addition, there are several spaces and locations where food trucks gather on a weekly basis. Food truck rallies are ideal for groups or families with diverse options to please everyone's taste buds.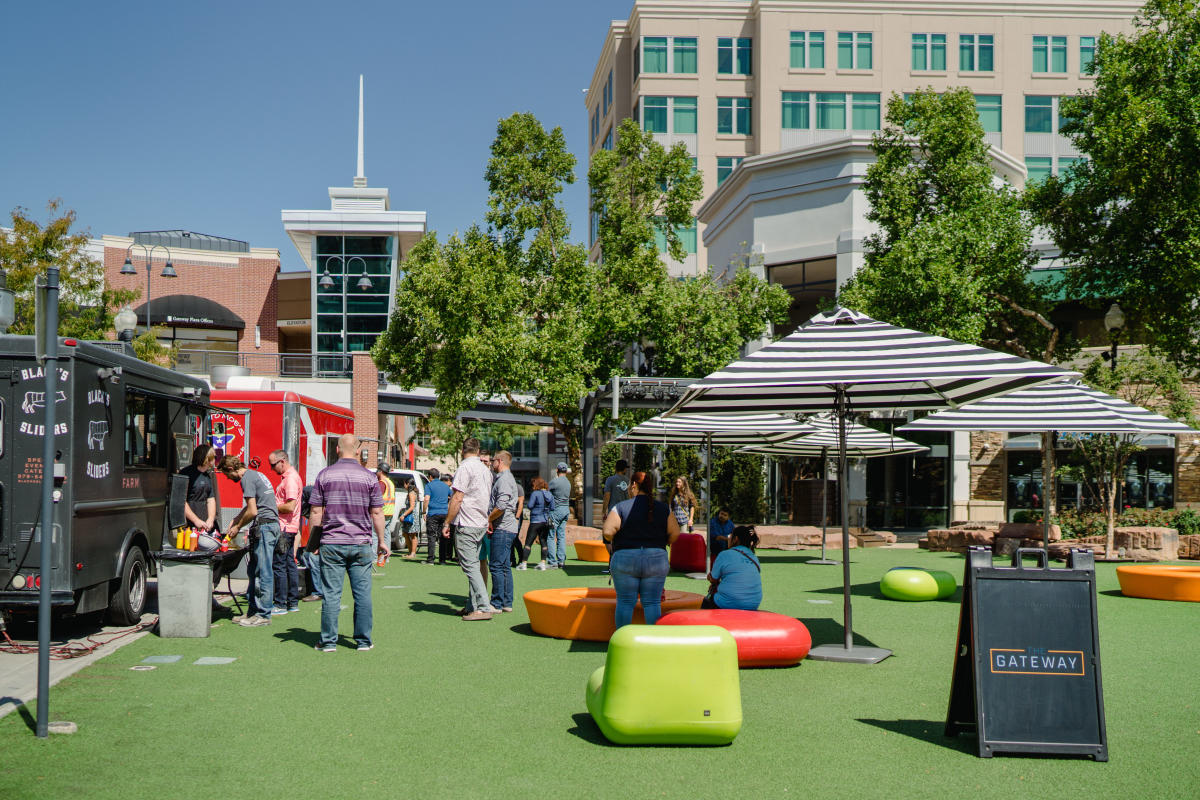 Here are a few reliable places to locate a diverse selection of food trucks. Don't forget to use the helpful Food Truck Finder page to see which trucks will be showing up.  
Monday through Friday from 11AM to 2PM there will be 3 or more food trucks parked at the Olympic Plaza in the northern end of the Gateway Center. There are seats surrounding the fountains, benches, and ample space to sit and enjoy your meal or go for a stroll afterwards.
Food Truck Thursdays along Gallivan Avenue downtown offer a great chance to try a new food or cuisine for those working downtown. With plenty of space to sit or stroll, this weekly food truck rally is perfect for power lunching or business lunch meetings. Expect around 7 trucks with dining hours running from 11AM to 2PM.
The Thursday League at Daybreak features 9-14 trucks in the serene landscape of the Daybreak community. Grab a friend for dinner between 5:00 and 9:00 PM.
Since 2015, The SOHO Food Park along Holladay Boulevard operates year-round with 6 food trucks and tables for patrons to dine. SOHO operates Thursday, Friday, and Saturday evenings from 5:00 PM until around 8:30 PM.
For an evening of fresh air, head to the Friday League at Petersen's Farm in bountiful. Each truck will incorporate fresh produce from the farm on their menu! Enjoy the view of the mountains and grab a seat on a hay bale at this unique venue.
The weekly Saturday Farmer's Market at Pioneer Park is a great place to sample a new food truck, as a good number of them gather weekly to greet shoppers and families.​
For a late lunch or dinner head to Taylorsville Boulevard for the Saturday League in Taylorsville from 4:00 to 9:00PM to sample fare from 6-8 trucks.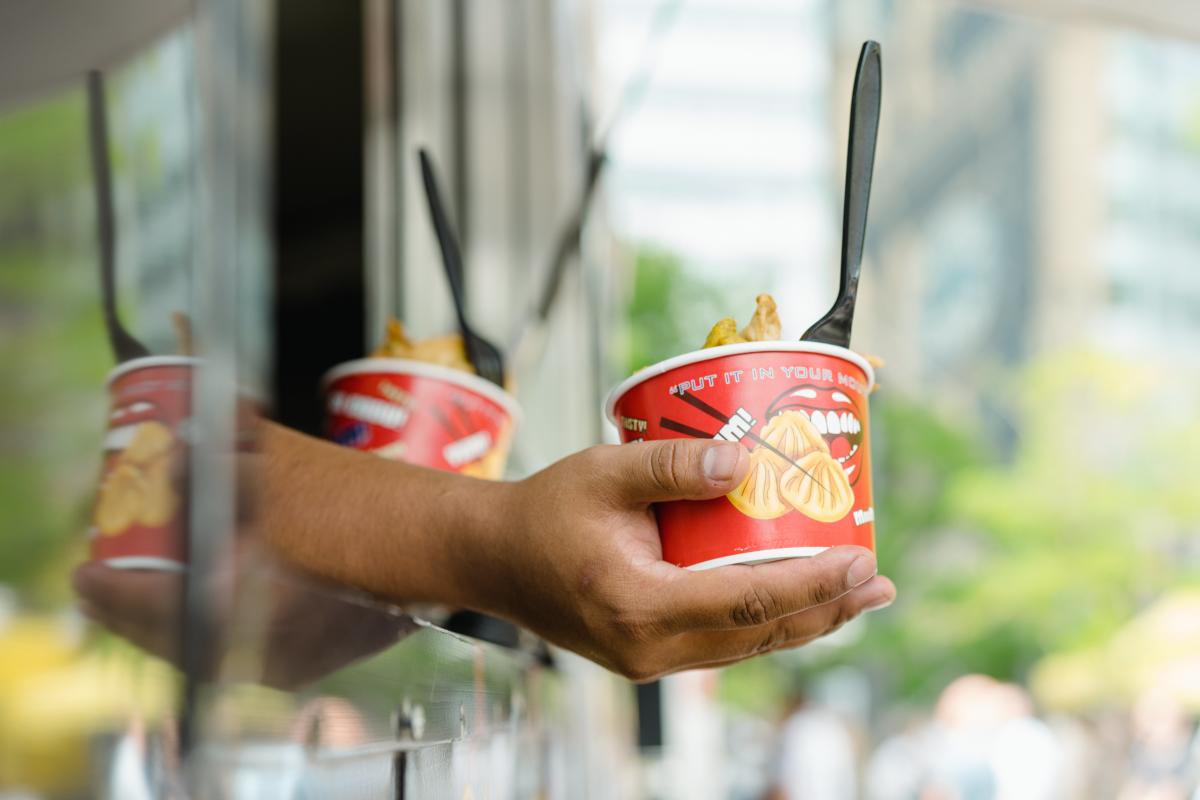 The Food Truck League is also proud to launch Utah's first indoor/outdoor food truck dining space in South Jordan in late July of 2018. The Hub will be open year-round featuring 7-10 trucks six days per week. The Hub is located at 928 S, Jordan Parkway. Patrons can enjoy food truck eats and the amenities of a restaurant with an ever-changing menu. Be sure to check out this innovative space this summer! Lastly, mark your calendars for August 4th for the free annual Food Truck and Beer Battle at the Gateway Center. Fifteen food trucks and ten breweries will be battling it out for various titles and patrons can vote for their favorite truck or brewery while soaking up live music and entertainment.
Here is a short list of food trucks you will not want to miss out on:
The Red Food Truck
If you've never tasted a Peruvian sandwich, you need to address this sad state of affairs immediately. In addition to savory food with perfectly crispy fries and spicy sauce, The Red Food Truck serves up fantastic customer service and genuine smiles. In business for 4 years, the darling owners are such kind people that it's a genuine pleasure to speak with them as you wait for your meal. Order the #4 and savor the tender meat with a delicious spicy sauce that leaves a parting kick on the back of your tongue.