Right in the center of downtown Salt Lake, the 35 acres of Temple Square pack in a lot of points of interest and history. Owned by The Church of Jesus Christ of Latter-day Saints, the massive grounds offer a respite from the city's bustle and a fascinating day's worth of exploration for history buffs, families, and art and architecture fans alike.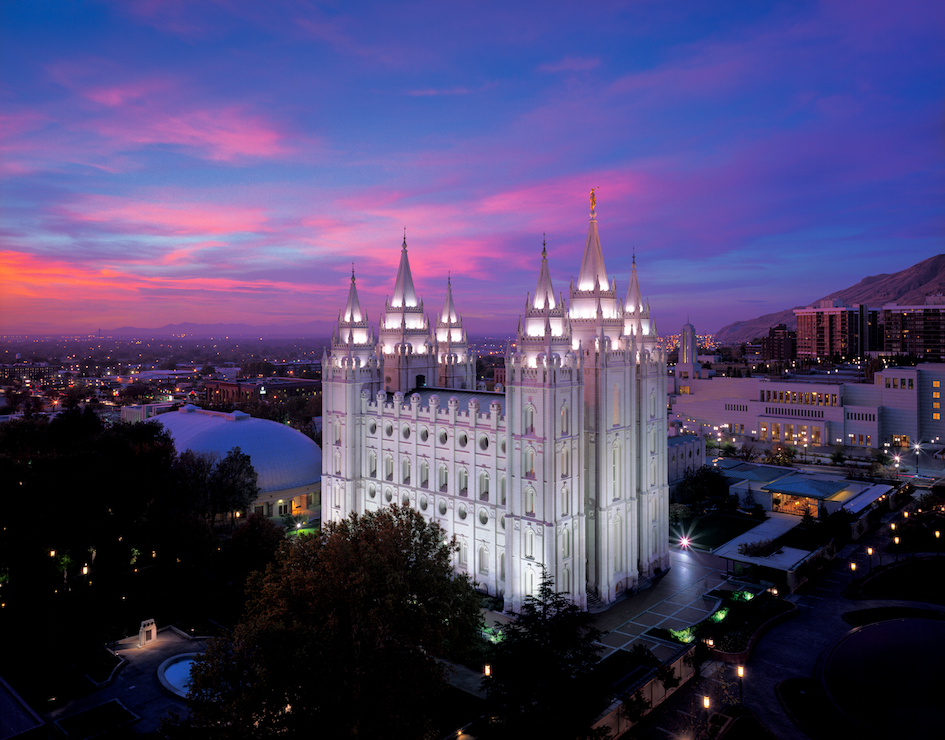 Here are some fast facts on the city's most famous site.
1. An estimated 3 to 5 million people flock to Temple Square each year, more visitors than at all five of the state's national parks combined (Arches, Bryce Canyon, Capitol Reef, Canyonlands, and Zion).
2. Admission is free. Tours of Temple Square are complimentary and available in a whopping 40 different languages. You can book a reservation online or download a free planning guide to create your own experience.

3. As the world's largest Mormon temple, the 210-foot-tall Salt Lake Temple, with its granite edifice in a neo-Gothic style, took 40 years to build, from 1853 to 1893. With walls nine feet thick at the base and six feet thick at the top, this impressive six-spire structure serves as a universal icon of the Mormon Church.
4. For fans of PBS' Finding Your Roots, the Family History Library, the largest genealogical library in the world, contains copies of millions of original documents from the United States, Canada, the British Isles, Europe, Latin America, Asia, Africa, and Australia. Visitors can take advantage of this enormous and fascinating resource for free with the help of professional staff and volunteers.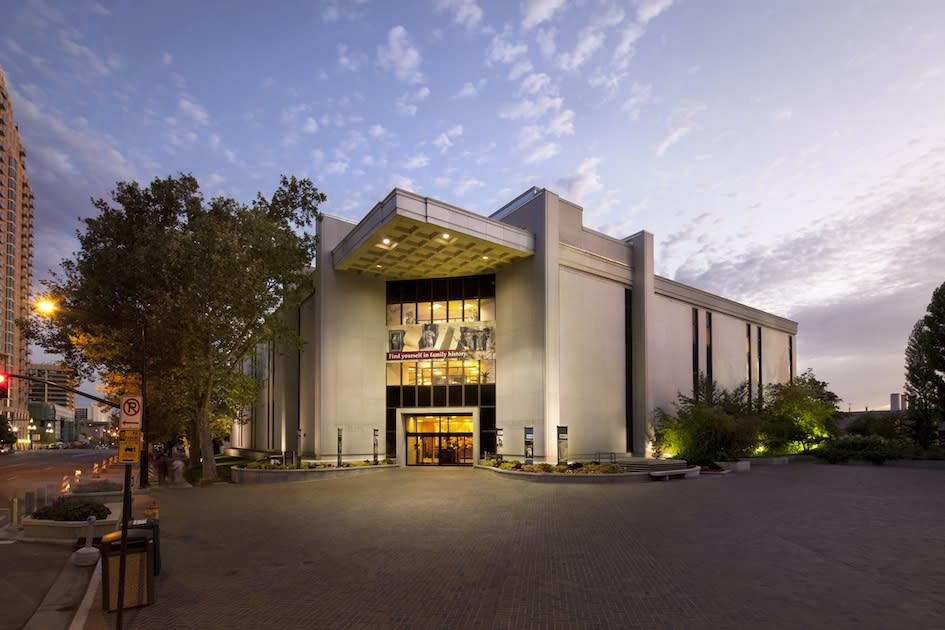 5. The Base and Meridian marks the spot founder Brigham Young declared to be the center of the city. From this point, the city's street system was laid out, remaining in place today with streets named according to their distance and direction from Temple Square.
6. An acoustic and architectural wonder, the world-famous Mormon Tabernacle is home to the world-famous Mormon Tabernacle Choir and holds hour-long choir rehearsals on Thursday evenings, along with half-hour Music & Spoken Word broadcasts on Sunday mornings, all of which are open to the public. From Memorial Day to Labor Day all rehearsals and broadcasts are held in the LDS Conference Center, also part of Temple Square.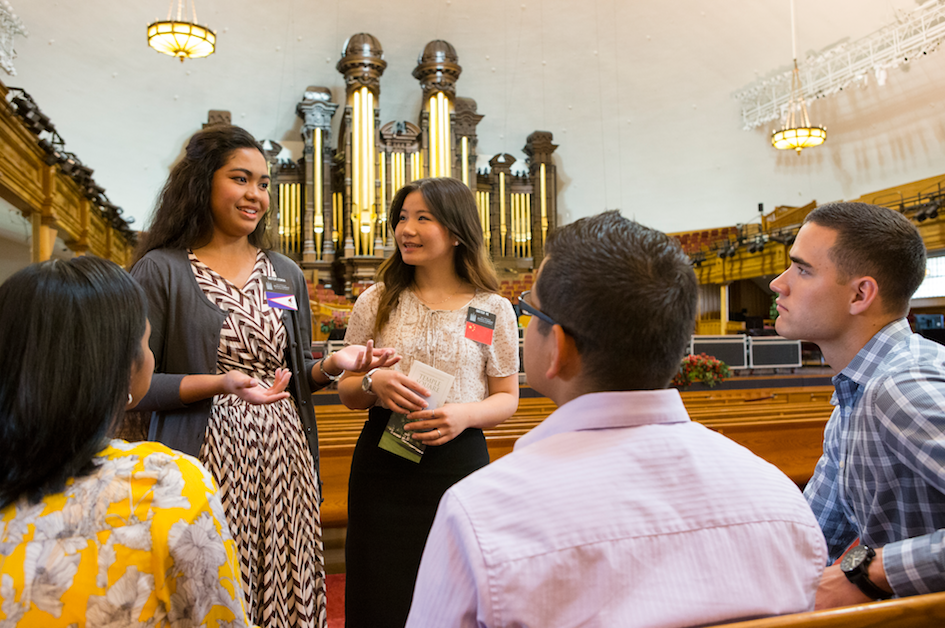 7. Listening to all that pipe music will make you hungry. Temple Square has food. The Joseph Smith Memorial Building offers several dining options, including the elegant Roof Restaurant, which offers stunning views of Temple Square's architecture. For a more casual meal, check out The Lion House Pantry in Brigham Young's former residence, which uses historic recipes for its family-friendly dishes. Pork pot pie, anyone?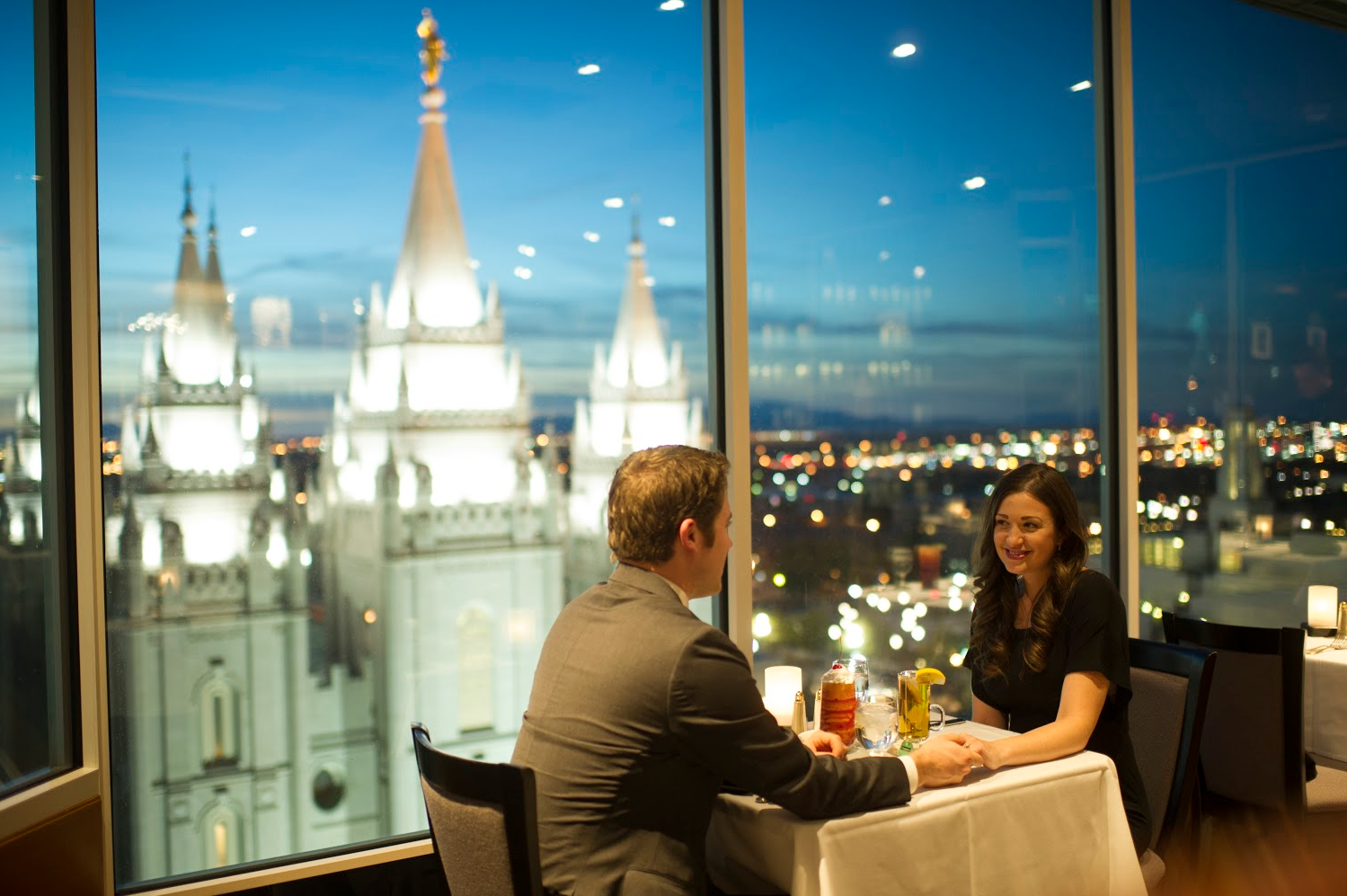 8. There are two visitors' centers in Temple Square. The South Visitors' Center focuses on the history of the Salt Lake Temple construction, teaching about the operation and purposes of the temple, as well as the importance of families. The North Visitors' Center focuses more on the beliefs of Latter-day Saints and the life of Christ. The North Visitors' Center is also home to an 11-foot statue of Jesus Christ, a replica of one of Danish sculptor Bertel Thorvaldsen's works.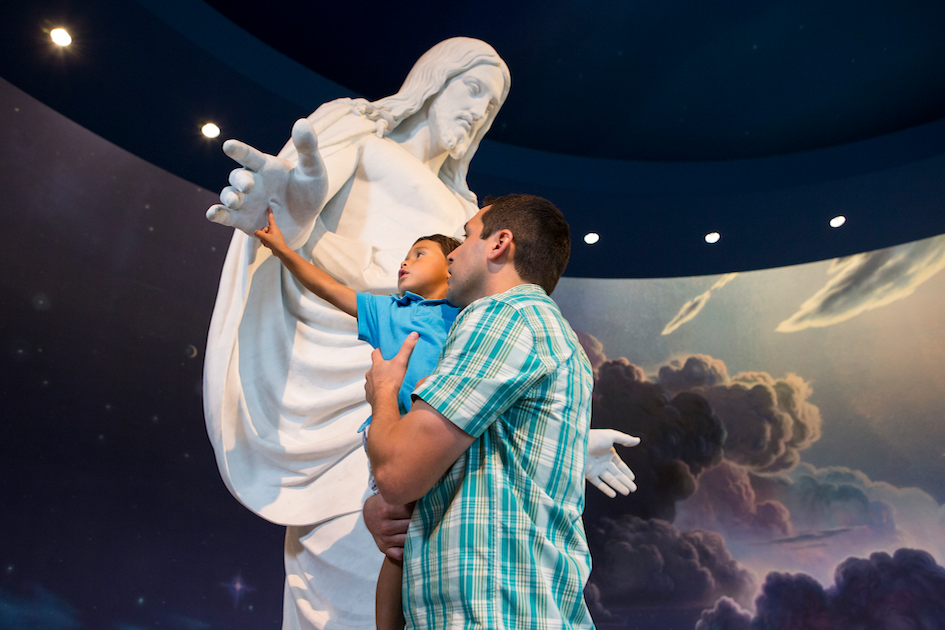 9. Built in a Gothic style using leftover materials from the temple, the Assembly Hall houses an enormous organ and hosts free concerts on Fridays and Saturdays. In front of the building, the Seagull Monument commemorates a legendary event in Salt Lake City's earliest history when a flock of seagulls saved the Mormon pioneers' first crop from invading locusts.
10. Just across the street from Temple Square, the Deuel Pioneer Log Home is one of only two remaining Mormon pioneer cabins left in the Salt Lake area from 1847. Restored and filled with artifacts, it provides visitors a glimpse into pioneer life (minus the hardship and fear of locusts).
Book a stay near Temple Square, or join us at VisitSaltLake.com for hotel information, dining and nightlife ideas, and other vacation planning tools for your Salt Lake adventure.