Okay, here's a little disclaimer. These national parks and monuments technically aren't in Salt Lake. But they're definitely close enough by that if you're already here, you need to make the trip. Did you know that there are 60 national and state parks within four hours? For adventure junkies, exploring these parks are among the top things to do in Salt Lake. Or at least the Salt Lake region.
Here, Utah is nature's playground. Miles of spectacular terrain stretch as far as the eyes can see - and then farther. Deep forests dot the edges of red rocks, craggy peaks jut out from stone canyons, and lunar salt flats reflect the slightest bits of rain. The opportunities for hiking, boating, fishing, camping, and outdoor photography are endless. Since you'll have to narrow it down to just a few choices, here are our top picks.
Arches National Park
The largest concentration of stone arches in the world is found in none other than Arches National Park. Over 2,000 of these arches cover the 119 square-mile area. Taking the paved road, travelers can enjoy over 48 miles of natural beauty leading to major sites and hiking trails. The visitor center 5 miles off of Moab and the US-191 is open all year round.
Bryce Canyon National Park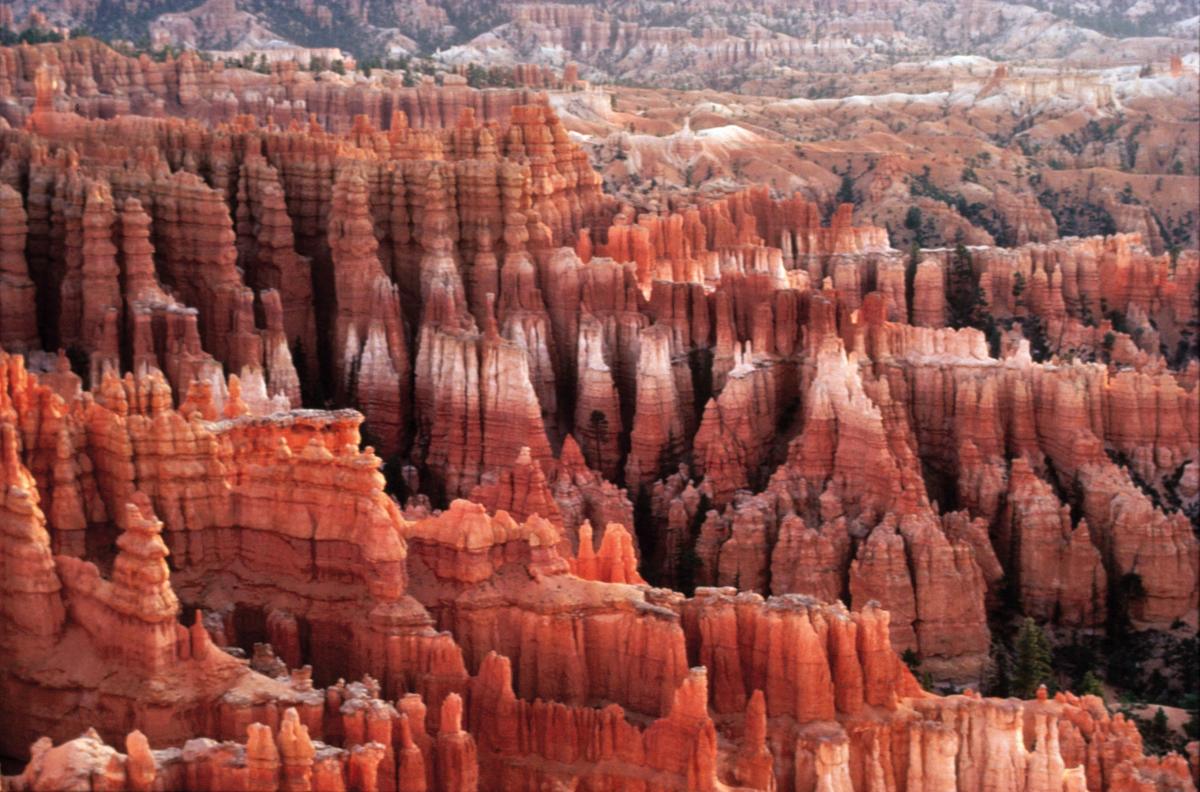 Delicate spires, or hoodoos, rise in brilliant colors from this stunning national park. Of all the things to do in Salt Lake's greater area, visiting Bryce Canyon has to be our favorite. Travelers can take a 37-mile round trip drive to hit up some of the more popular viewpoints or simply to enjoy one of the many walking and hiking trails along the bottom rim of the canyon. If you want to get some information on the trails, head up to the visitor's center at the north end of the park. It's open all year round.
Coral Pink Sand Dunes State Park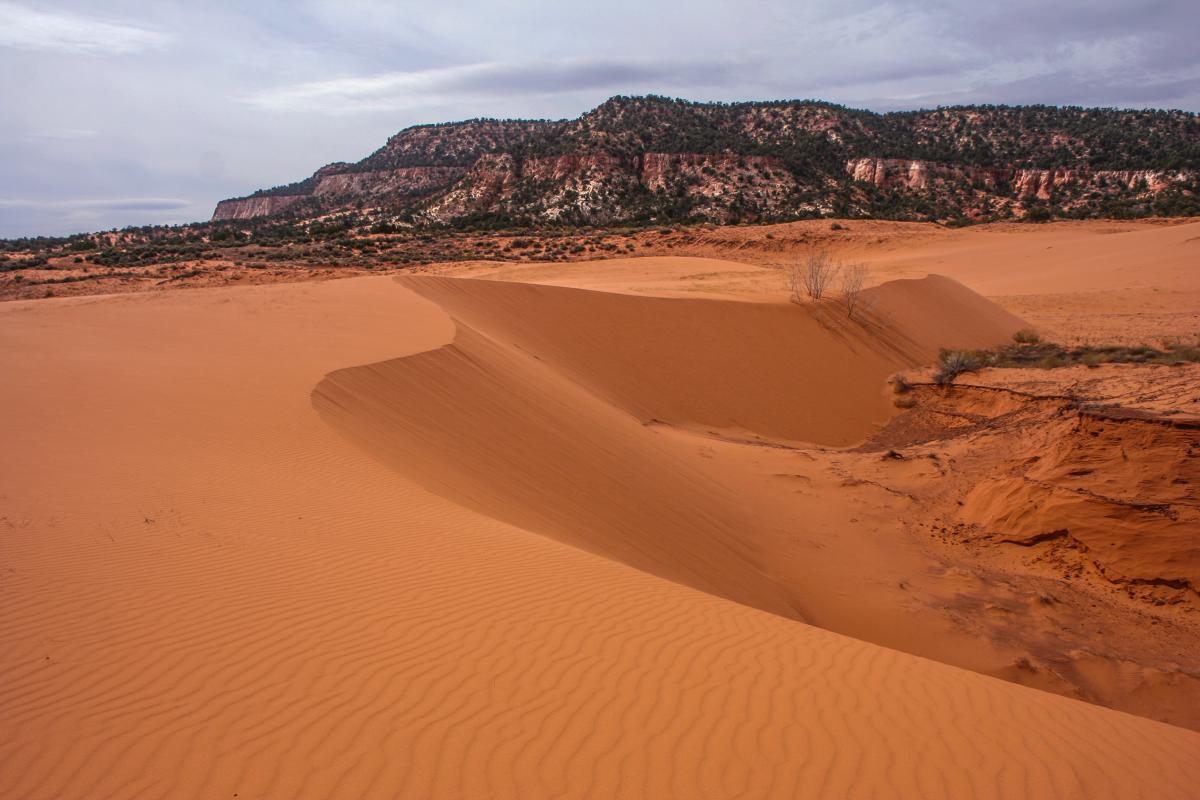 To say nothing of this amazing off-the-grid park would be a shame. This is one of the coolest places we've been. Rippling arcs of rust-colored sand ripple under the gentle wind. As you enter Coral Pink Sand Dunes State Park, you can't help but notice all the contrast of tones. A bright azure sky stands out against the rich color of the sand, while juniper and pinyon pines line the steep red cliffs. This park is a wonderful place for camping, photography, four-wheel riding, and our personal favorite - sandboarding. As the only major sand dune located on the Colorado Plateau, this unique geologic feature should not be missed.
Dinosaur National Monument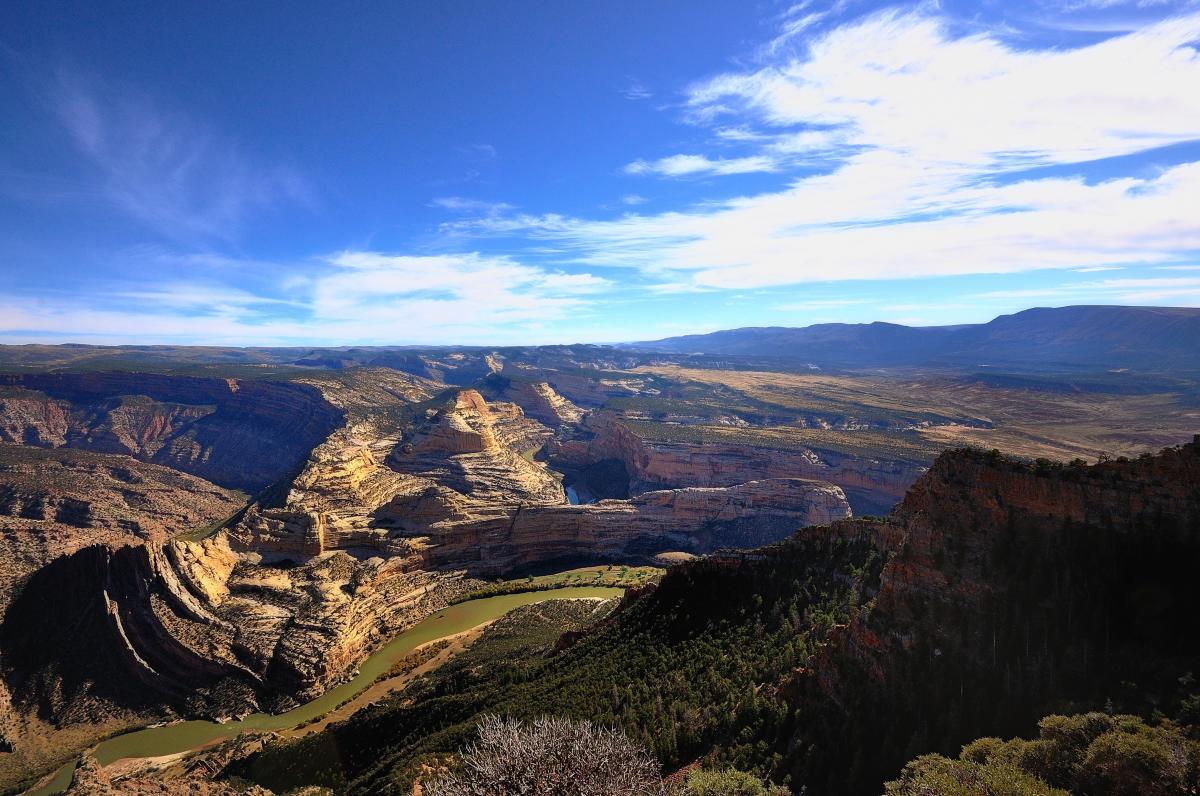 It's all in the name. Yes, there are real dinosaur bones here and it is every bit as awesome as it sounds. Dinosaur National Monument is the largest quarry of Jurassic Period dinosaur bones ever discovered. If that doesn't make you want to drop everything you're doing and start packing right now, we don't know what will (any Friends lover knows that Ross would be beyond stoked). A year-round visitor's center has been built on the quarry to protect the fossilized dinosaur bones. This national monument is also a popular spot for whitewater rafting on the Green and Yampa Rivers.
Great Basin National Park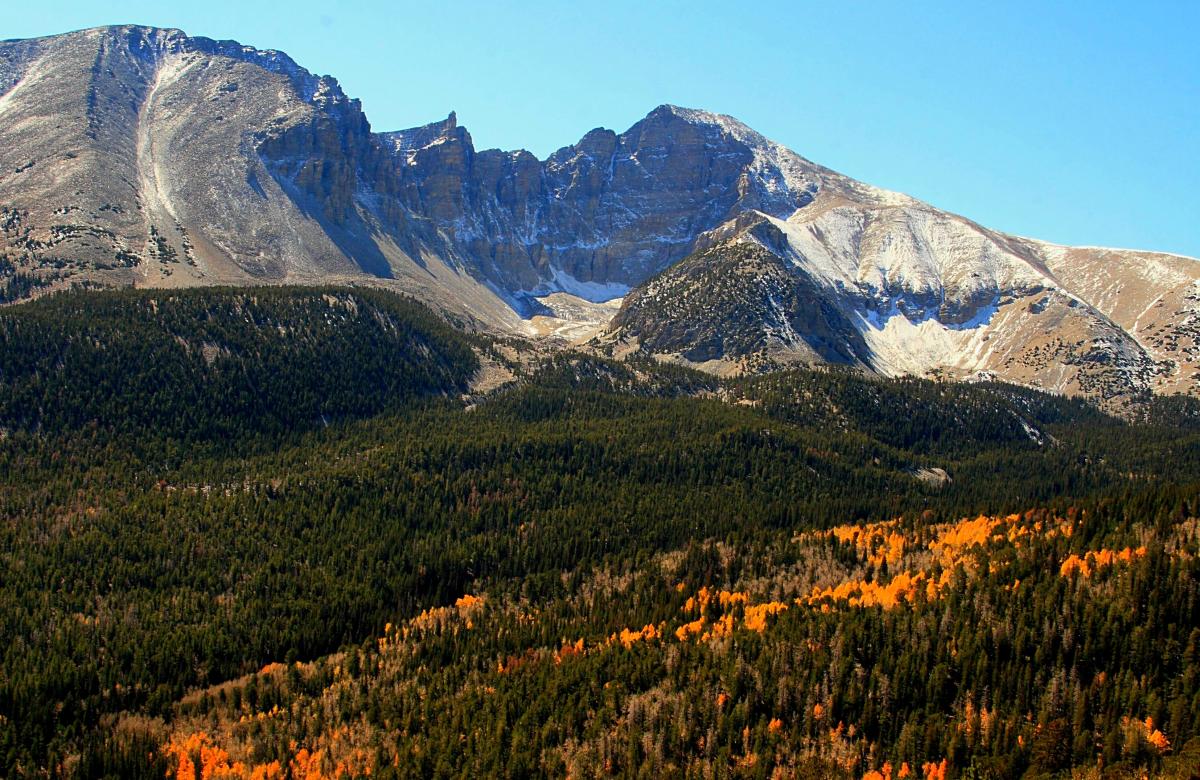 We're sure you've seen plenty of pictures of Great Basin National Park all over your Instagram feed. Just take a look at popular pages like Parks Project and Beautiful Destinations. This stunning park is located just 20 miles across the Utah/Nevada border and is home to a diversity of flora and fauna. Streams, alpine lakes, ancient bristlecone pine forests, and limestone caves dot these gorgeous grounds. Daily guided tours are available for travelers who want to explore the caves. We highly recommend seeing the Lehman Caves.
Rainbow Bridge National Monument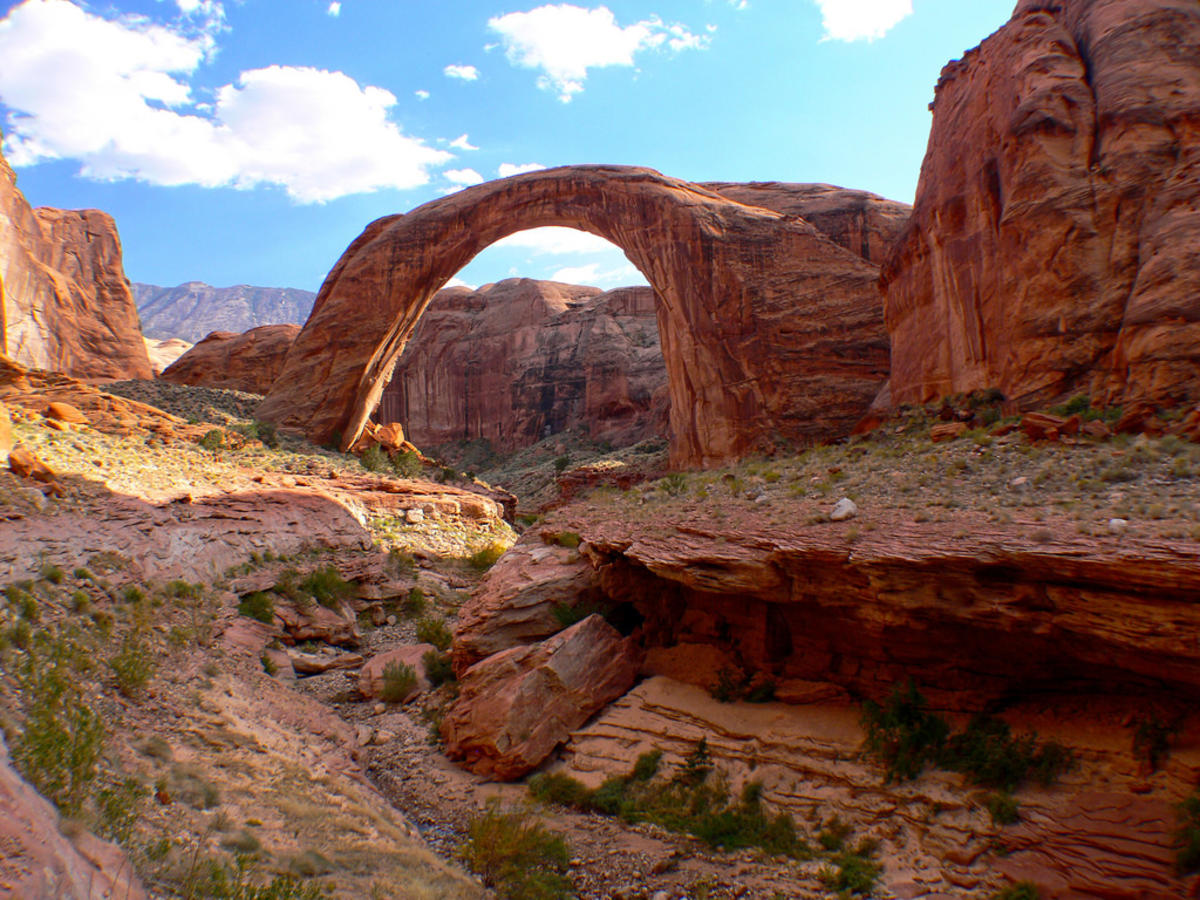 Considered sacred land by neighboring Native American tribes, Rainbow Bridge is home to some pretty amazing sights. The world's largest natural land bridge is located in the Glen Canyon National Recreation Area and only accessible by boat. This park has no doubt inspired people throughout history—from the neighboring Native American tribes to some 300,000 people who come to visit it each year.
Make sure to explore Rainbow Bridge National Monument in a way that honors the land and respect the cultures who hold it sacred. For those who want to see the land bridge, a courtesy dock is available for short-term docking during a half-mile walk to the bridge.
Monument Valley Navajo Tribal Park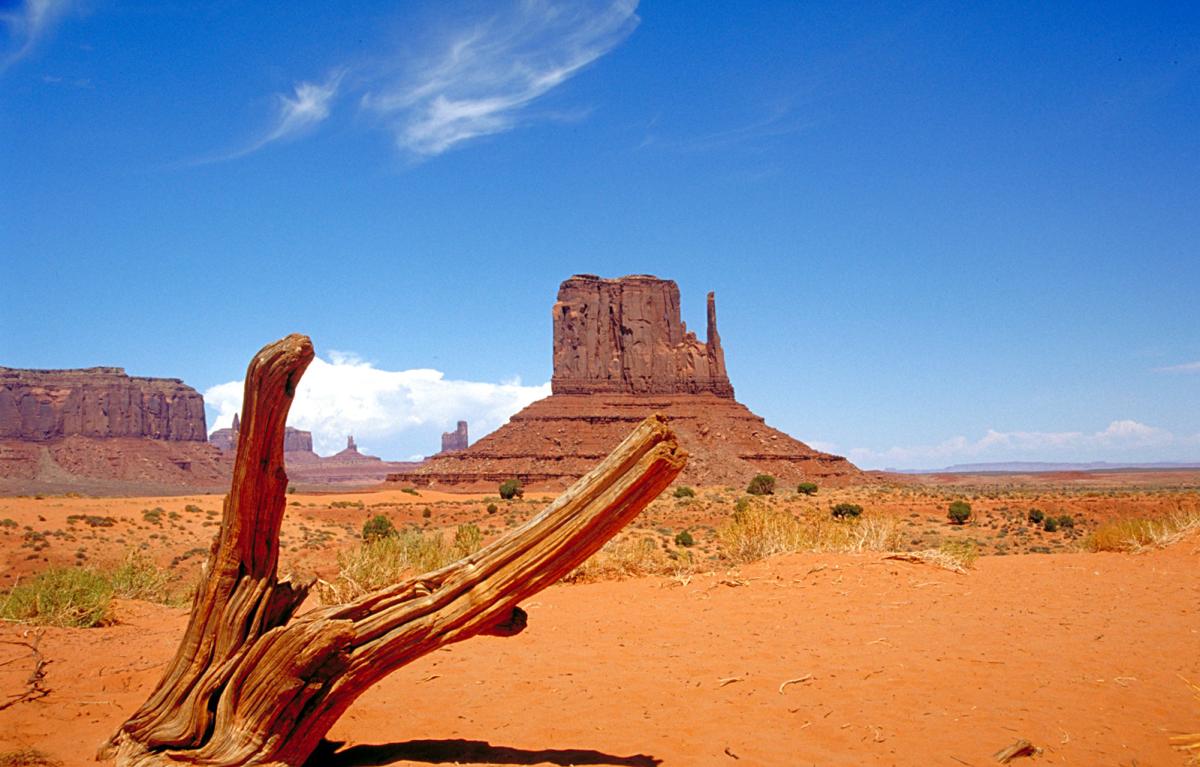 Did you know that the famous Monument Valley is still home to the Navajo tribe? These indigenous people live in reservations amongst the red rock buttes and eroded pillars for which the valley is famous. Guided tours are available at the visitor center year round, located at the park's main entrance.
Zion National Park
Sitting at the crossroads of the Mojave Desert, Colorado Plateau, and the Great Basin is Zion National Park. Here, you'll find red rocks surrounding flowing waterfalls just a few miles away from sprawling deserts. Diverse species of life cohabitate in a terrain that seems nothing short of otherworldly. For adventure seekers, there are plenty of hikes to take. You can opt to drive through yourself or take the more eco-friendly national park bus that hits up all the major stops.
For beginning hikers or families with children, the Upper Pools and Lower Pools present some solid options. They range from 0.7 to 1.4 miles roundtrip respectively. More advanced hikers will probably opt to cross the Narrows. Just remember to rent the special gear (aka suits and boots) from the stores at the main parking lot. Even in the summer, the Narrows rarely receive enough sunlight to warm the frigid waters. Often, water temperatures are a chilling 38 degrees and the current can be quite strong.
Zion often experiences monsoons from mid-July through September that results in an increased risk of flash floods. Make sure you do your research on weather conditions beforehand and come prepared.
Read the full article on trekbible.com