Snowbird
About Snowbird Ski & Summer Resort
Snowbird is a four-season resort located in the Wasatch Mountains' breathtaking Little Cottonwood Canyon. Snowbird boasts Utah's longest ski season, but the thrills, luxury, and relaxation don't end when the snow melts—the resort offers dozens of alpine activities, spa packages, summer events, and mountain dining during the warmer months.
History
Located at the base of the former mining town of Alta, Utah, Snowbird was opened in 1971 by former Alta Lodge employee Ted Johnson and ski-industry businessman Dick Bass. Snowbird began with three lifts, the 125-passenger Aerial Tram, the Lodge at Snowbird, and the Snowbird Center. Since then it's expanded to include the world-class Cliff Lodge and Cliff Spa, a conference center, an 11-story atrium, North America's only ski tunnel, and the world's largest privately held collection of oriental rugs (to name a few noteworthy additions). The resort has received numerous prestigious awards for everything from its guest services to its environmental stewardship.
 
Activities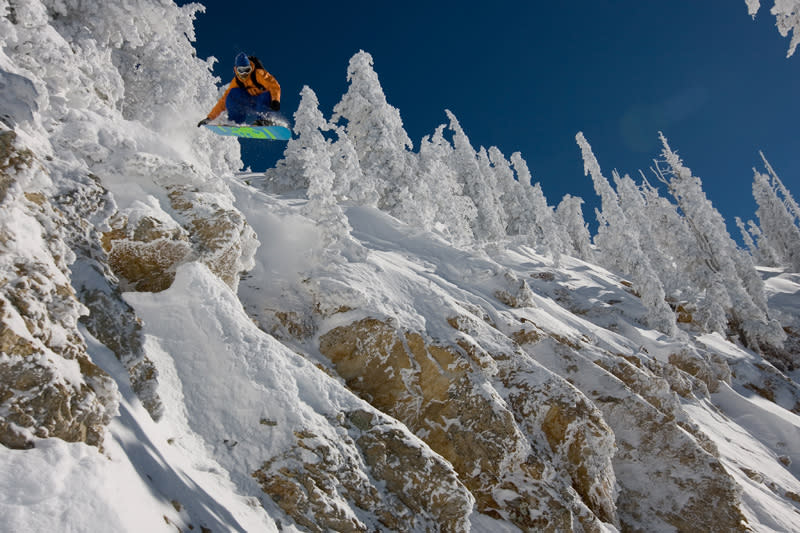 For more information about the Snowbird ski and winter experience, including trail maps, discount ski passes, guided mountain tours, Mountain School, and more, visit skicity.com.
Aerial Tram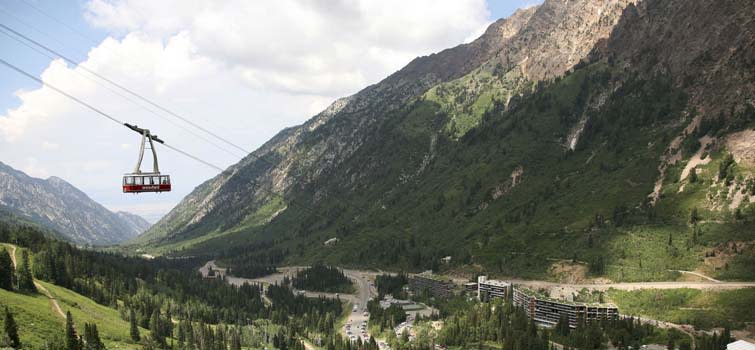 Snowbird's Aerial Tram floats you from the Snowbird Center at the resort's base to the top of Hidden Peak, where 360 views of the surrounding peaks and valley below are your reward. You can ride the Tram back to the bottom, or you can take the adrenaline-fueled way down…
Mountain Biking
Snowbird's Big Mountain Trail takes you from the Tram's zenith at Hidden Peak through Gad Valley and back to the base over 7.5 miles of super-scenic trail. There are also 7 miles of cross-country trails lower on the mountain that you can access without a pass. 
Hiking
Snowbird's network of trails is available for you to explore on your own or as a guided experience. You can ride the Tram and hike down, or you can start your hike at the base. Don't miss the one-mile wheelchair-accessible nature walk.
Spa
You haven't really had a spa experience until you've had one at the top of the Cliff Lodge, surrounded by granite peaks and wildflowers. The Cliff Spa offers a variety of relaxing, therapeutic massage and spa treatments, and booking one grants you access to the steam room, sauna, and rooftop pool and hot tub.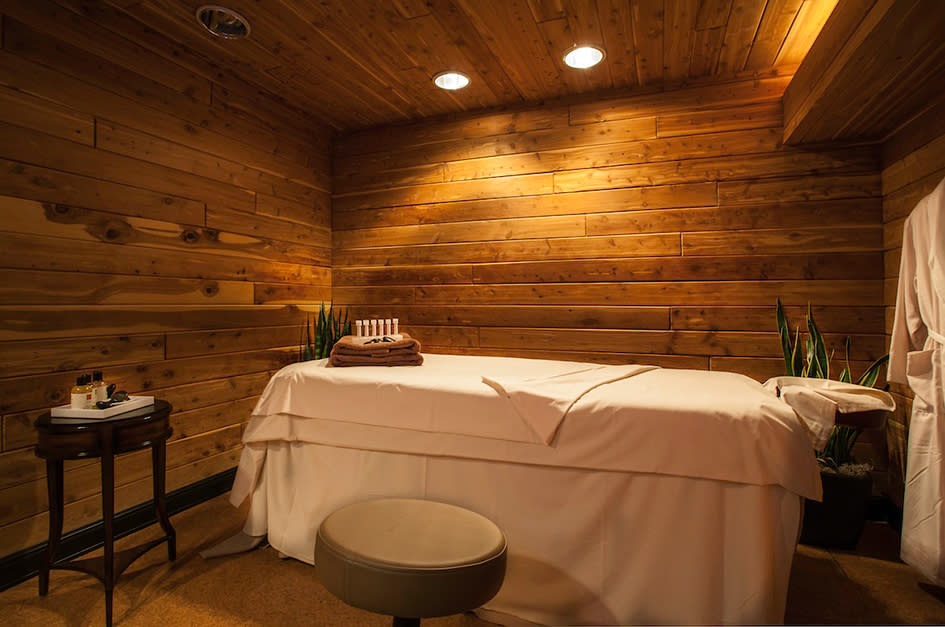 Kid-Friendly Alpine Activities
While Snowbird probably sounds like a grown-ups' paradise so far (and it is), it's just as much fun for the younger ones. During the summer, kids (and their grown-ups) can spend the day playing on the Alpine Slide, Mountain Coaster, Mountain Flyer, Vertical Drop, Climbing Wall, Ropes Course, Bungee Trampoline, Kids' Inflatables, Gemstone Mining, and open-air Peruvian Chair and Tunnel.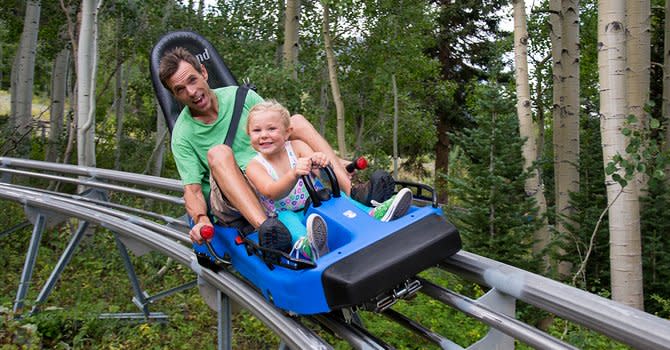 Dining
The Aerie, located near the top of The Cliff Lodge, is a modern-American gastropub focusing on local, seasonal, and organic ingredients.

The Forklift, located on the Plaza Deck, is a great place to stop for a quick breakfast, lunch, or drink between hiking and Alpine Slide rides.

The rustic Steak Pit offers steaks and seafood along with a well-rounded wine list.

El Chanate is the spot for Mexican food and margaritas in a chill environment.

The Atrium serves up gourmet coffees, breakfast, and pastries.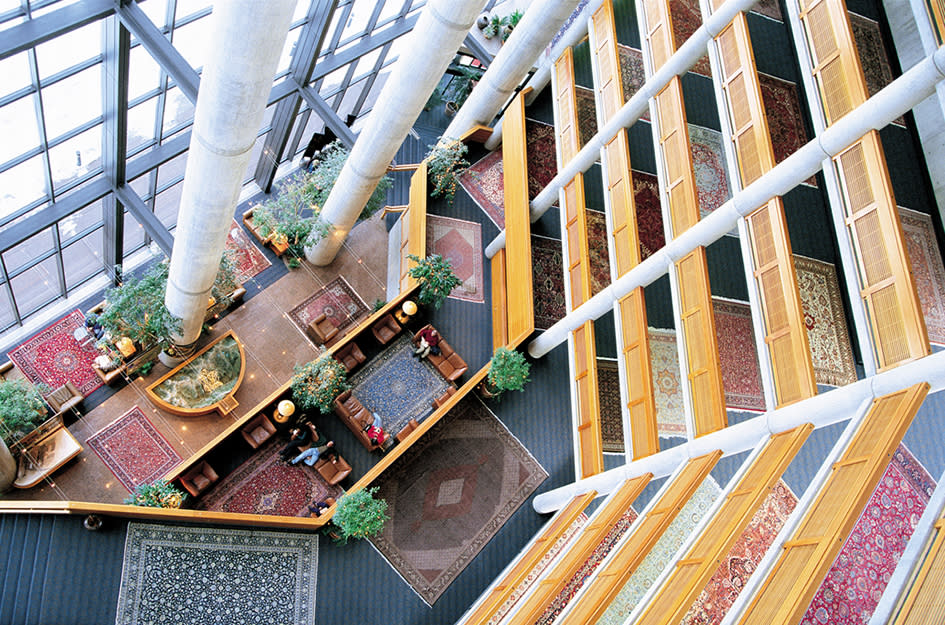 The Tram Club slings beer and pub food to go with the big game.

The Lodge Bistro, located in the Lodge at Snowbird, serves French/American cuisine.

Wildflower, in The Iron Blosam Lodge, will satisfy your craving for Italian entrees and appetizers.

There are several other cafes, delis, quick snack stops, and bars located throughout the resort. There's even a liquor store in the Snowbird Center.
 
Shopping
As we mentioned, Snowbird is the home of the world's largest privately held oriental rug collection, and you'll find it at Marco Polo's, along with other unique collectibles, local art, and jewelry.

After your massage, facial, or pedicure, stop into the Cliff Spa Shop for bath products, makeup, and more.

Wings will hook you up with all kinds of Snowbird logo merch.

Pipeline stocks clothing and accessories from outdoor brands such as Oakley, Roxy, and The North Face.

Sundries are available at Cliff Sundries and Center Sundries; the latter includes a pharmacy and post office.
 
Events
Snowbird hosts a continuous roster of unique events all year long, from brewfests to mud runs to wine pairing classes to live music. Check in for updates.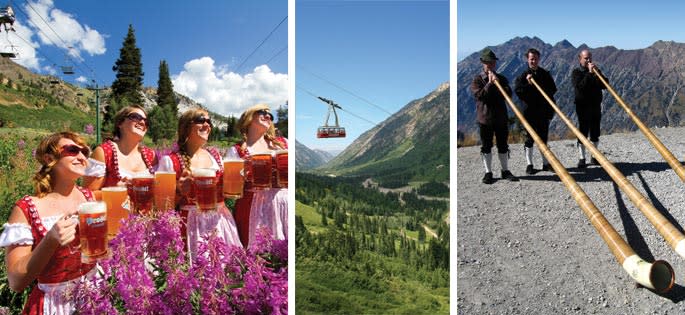 This mountain resort is also an incredibly beautiful place for weddings, a peaceful setting for retreats, and a refreshing change of scenery for meetings and conventions.
 
Lodging
The Cliff Lodge is Snowbird's flagship accommodation, and the site of the Cliff Spa, the Aerie, the Atrium, El Chanate, Marco Polo's, extensive meeting space, a fitness room, a yoga studio, a daycare facility, and more.
 
The Cliff Club Condominiums, located in the west wing of the Cliff Lodge, comfortably house 2 - 10 people per unit.

The Lodge at Snowbird features everything from condos to small studios, and is the site of the Lodge Bistro. The premises also include a pool, a hot tub, and saunas.

The Iron Blosam Lodge is a fixed-week Saturday to Saturday timeshare property with rental units booked through Snowbird Central Reservations. Most units include kitchens and fireplaces. On site, you'll find a heated outdoor pool, summer family and toddler pools, hot tub, steam room, dry saunas. The Wildflower Restaurant sits on Level 3 of the hotel.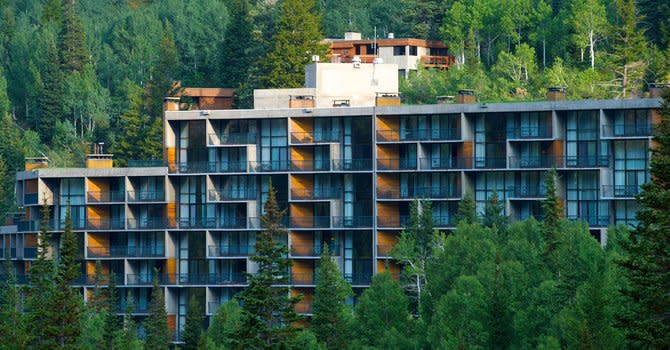 Located in Snowbird's pedestrian village, The Inn is Snowbird's most intimate lodge, with units sleeping 2 - 10 people and offering rustic, homestyle comfort and the luxury of a heated outdoor swimming pool and hot tub. 
 
Connect Pass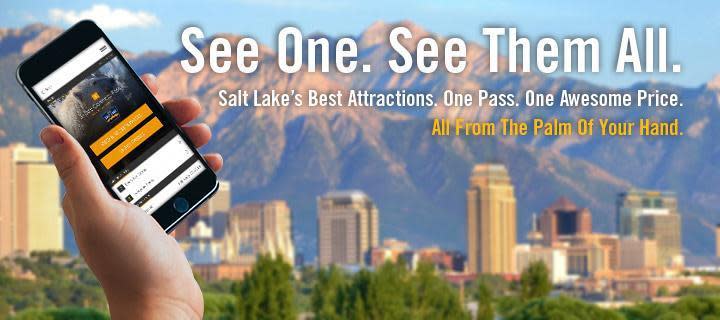 Aerial Tram rides at Snowbird are available as part of the Visit Salt Lake Connect Pass, which saves you between 50 and 80% on regular admission prices to 15 of Salt Lake's most fascinating attractions. Learn more about the Connect Pass here.
partners