The Nerds' Guide to Salt Lake
Salt Lake isn't just for seasonal skiers and serious shoppers. The city is a mecca for science fiction movie buffs and fans of fantasy. From zombies and Harry Potter to Renaissance fairs and anime events, Salt Lake is a nerd's dream destination. While themed conventions are time-sensitive, there are still tons of quirky comic book stores and tourist attractions open year-round. There's really no better place to revel in your nerdiness than right here in Salt Lake.
Salt City Steamfest
July 17 to 18, 2015 
What do you get when you combine steam-powered machinery and decadent fashions from the Victorian era? The Salt City Steamfest, of course! Like many of the events on this list, the festival is a bit of a free-for-all, so choose each activity wisely, whether it be nerf gun wars or tea dueling. Getting dressed up is all part of the fun and helps add to the ambiance, especially at the highly anticipated evening masquerade ball with live performances.
Nerdtacular
July 30 to Aug. 1, 2015
Leaving little to be inferred, Nerdtacular definitely lives up to its clever name. What began as a humble movie screening among the FrogPants Studios community is now a two-day mini-con. It's not quite as big as other conventions, so if you're looking to unleash your inner nerd for the first time, this might be a good one to start with. There are several panels covering a wide range of topics and plenty of opportunities to meet and mingle with fellow nerds.
Potter Run
Aug. 1, 2015
Calling all Harry Potter fans! Usually held on none other than J.K. Rowling and her famous character Harry Potter's birthday (July 31), this annual event benefits HopeKids Utah, which is a charity that helps children with life-threatening medical conditions by organizing fun activities for them throughout the year. A far cry from the typical 5K run, this is more of an anything-goes event where participants can walk or fly (well, sort of) at their own pace.
The Knights of Mayhem Jousting
Aug. 14, 2015
The annual Salt Lake County Fair generally skews more hillbilly than nerd, but this year's fair will feature the Knights of Mayhem: a team of armor-clad men and women trained in the art of medieval jousting. Real metal armor, 11-foot solid hemlock lances, and full contact. You'll experience the thrill of this ancient sport in all its glory.
Utah Valley Renaissance Faire
Aug. 28 to 29, 2015
Head 30 minutes outside Salt Lake City for the Utah Valley Renaissance Faire and feel worlds away from the hustle and bustle of urban life. It's easy to feel like you've traveled back in time, especially while watching a lively jousting match or indulging in a five-course medieval meal. The two-day festival features talented musicians, dancers and artisans, not to mention entertainment like sword fights and equestrian vaulting.
SLC Zombie Walk
Aug. 30, 2015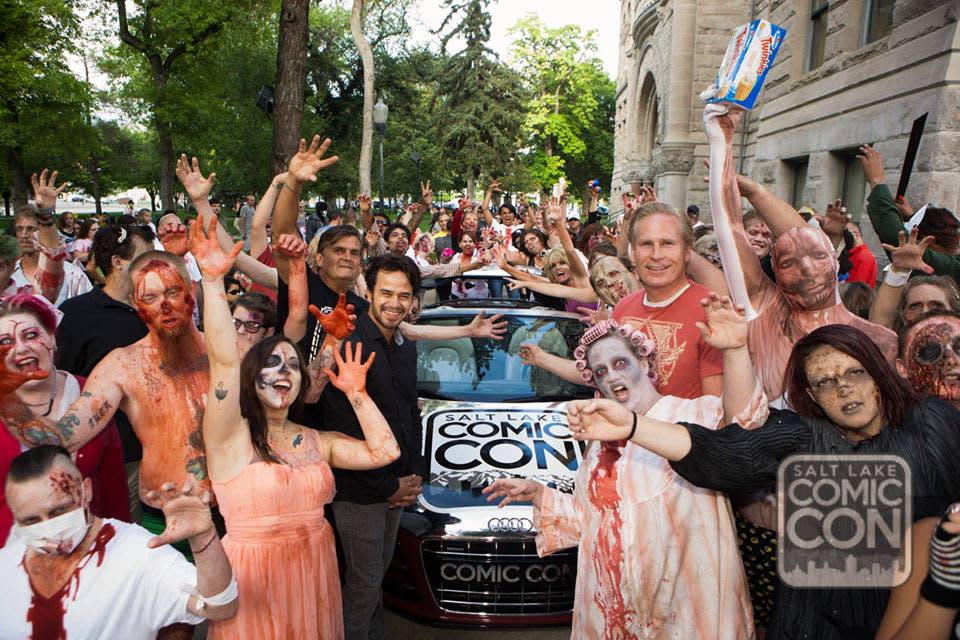 Ever wondered what you'd look like as a zombie? If so, then the SLC Zombie Walk is the festival for you. The annual event isn't the most organized of gatherings but then again, zombies never play by the rules. The walk partners with the Utah Food Bank and pretty much consists of people dressed up as zombies parading lifelessly through public areas. If you ever wanted an excuse to celebrate Halloween more than once a year, this is it.
Salt Lake Comic Con/FanXperience
Sept. 24 to 26, 2015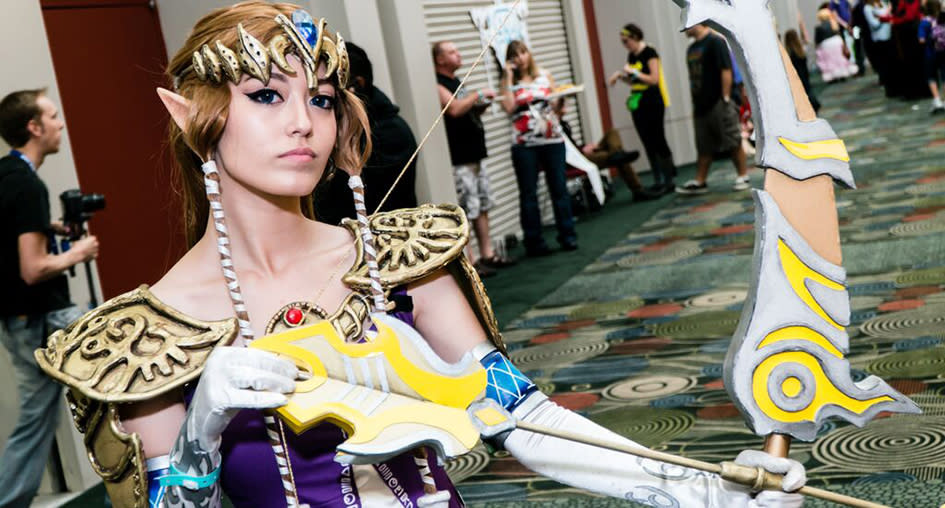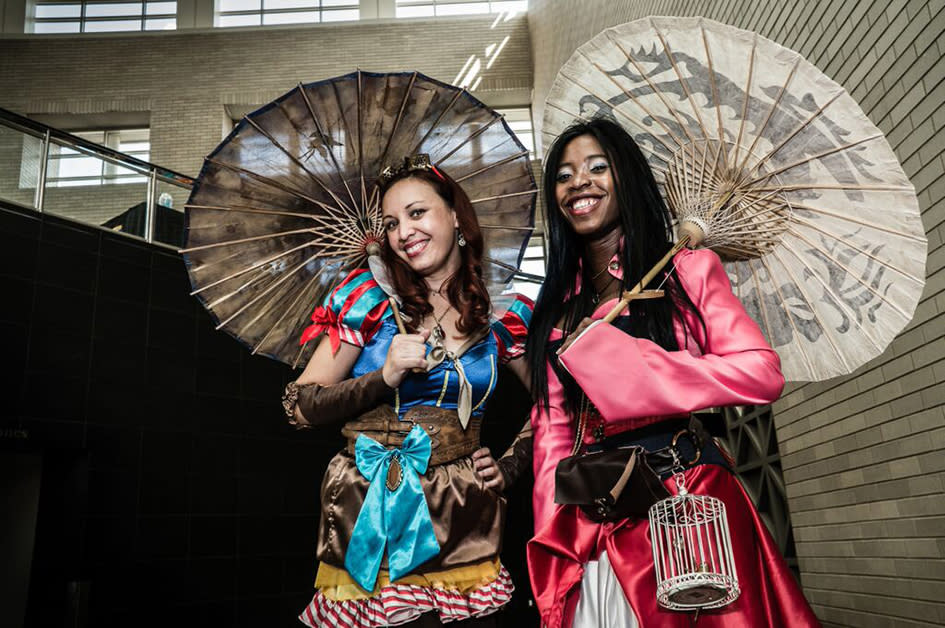 The Salt Lake Comic Con brings together comic book artists, actors, writers and vendors. After launching in September 2013, its popularity was so great that producers created a spinoff convention of epic proportions called FanXperience. That alone drew more than 100,000 attendees. There are industry panels, workshops, contests and more social events like pub crawls and even a KidCon for children, plus loads of celebrities.
Anime Banzai
Oct. 16 to 18, 2015
You don't have to travel all the way to Japan to celebrate your love for Japanese pop culture. In fact, you can head straight to Salt Lake and participate in the annual Anime Banzai. Every year seems to be bigger and better than the last, with showcases including gaming tournaments, karaoke, and karuta. There are usually industry insiders in attendance as well, so if you've ever wanted to meet an anime voice actor or writer, here's your chance.
Hit up a comic book store
Can't make it to Salt Lake in time for a convention? Fear not, because there are enough comic book stores in town to keep you laughing for hours. Black Cat Comics sells comics for as little as 25 cents, with new ones constantly arriving at the shop. Dr. Volt's Comic Connection is a full-service comic book store carrying everything imaginable: books, toys, statues, action figures…you name it and they've probably got it.
Game Night
Sure, you can find the classics at this board game shop, but Game Night is better known for its incredible selection of sci-fi and fantasy games, Euro-strategy games, and living card games. The store also has a full calendar of events for the board-game lover, include weekly Magic: The Gathering events, Settlers of Catan tournaments, Pokemon leagues, and many other recurring and special events. Drop in and meet some new friends.
Stop by the planetarium
Another year-round nerd attraction is the Clark Planetarium. Open 363 days a year, the planetarium offers a slew of shows. Whether curious about butterflies (try the Flight of the Butterflies 3D), whales or lemurs, there's a show for every interest. In the Hansen Dome Theatre, space-centric shows are played, with topics ranging from black holes and stars to astronauts.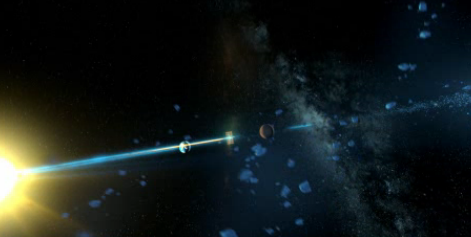 If you plan on doing several activities during your trip, consider buying the Visit Salt Lake Connect Pass. It saves you 50 - 80% on regular admission fares to 13 different venues (without the pass, they'd total more than $170). There are discount prices for senior citizens (65 and over) and kids, making this a smart choice for the whole family.
Join us at VisitSaltLake.com for hotel information, dining and nightlife ideas, and other vacation planning tools for your Salt Lake adventure.