Utah's spookiest season is upon us, and we're trembling with anticipation. Utah is the state with the most Halloween decorations, so you can be sure we have just as many Halloween events. We rounded up a wide range of Halloween events in Salt Lake, from haunted houses and spooky live performances to family-friendly events and costume contests. No matter your budget and scare level, you will find a Halloween event that will thrill you. 
Starting with a Utah classic, Nightmare on 13th, Utah's longest-running haunted attraction, has been consistently voted one of the best haunted houses in the nation. Featuring new areas each year, the venue uses advanced animatronics, special effects, and professional actors to bring visitors a new scare.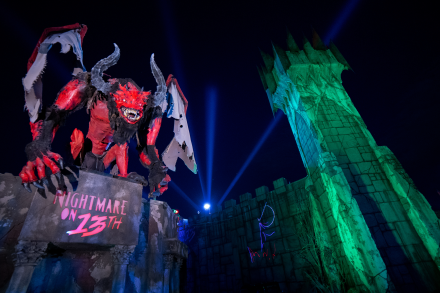 Nightmare On 13th features 36,000 square feet of room for haunting and scaring our customers; professionally trained actors; expertly crafted Hollywood-quality costumes, masks, and makeup; cutting-edge animatronics and audio/lighting effects. It's all in the name of frightful fun. Because of this, there will always be a new reason to visit the Nightmare On 13th, a guaranteed evening full of new ways to get scared and scream your lungs out!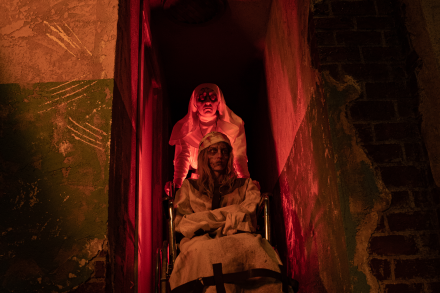 Utah's original haunted attraction, the Institute of Terror, is back as part of the Nightmare on 13th Halloween season. Thirty-three years ago, Utahns got to experience their first nightmares in person at the Institute of Terror. This new experience brings the scare inside, where the patients roam free in the dark corridors of the asylum, waiting for strangers to arrive. Darker and scarier than their main attraction, we recommend bringing a friend to clutch onto.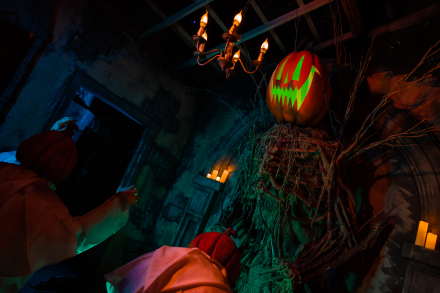 For those wanting a more family-friendly and non-scary event, Day Haunts is excellent for the kids and the scaredy cats—Due to popular demand, Nightmare on 13th will offer limited access during the day to see the main attraction's full show lighting, Hollywood-quality animatronics, sets, costumes, and props without the jumps or scares. You will tour the main attraction in full show lighting without the jumps or scares – JUST FUN! All the incredible scenery and props are lit up without things scaring you.