In Salt Lake County, sustainability is at the forefront of everyone's mind. Protecting and preserving our beautiful natural landscape goes hand in hand with enjoying it. The meetings and conventions industry might not be the first place you think of when you imagine a greener future, but the Salt Palace Convention Center (SPCC) is leading the charge in many ways. We talked to Bart Allen and McKell Nelson from the SPCC to find out how they and the employees who work at this massive building are doing their parts to create a Sustainable Salt Lake. 
Sustainable Salt Lake: the Salt Palace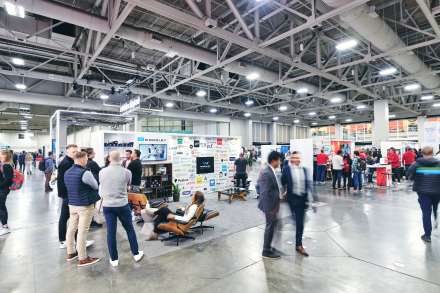 The SPCC is no stranger to the sustainability game. During the 2006 west-end expansion, the project incorporated LEED best practices and racked up enough points to earn a Silver LEED Certification. Assistant General Manager, Bart Allen, says the choice to pursue the certification was obvious. "We just wanted to do the right thing, and the right thing was to help our environment."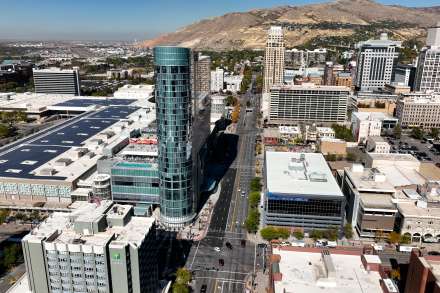 And help they have. In addition to green building practices, the SPCC also has a 600,000 square foot rooftop solar array that generates up to 17% of the building's needed power. Allen points out that the solar array has already been paid off, so every bit of power generated is essentially money in the bank. Allen also shared that a new program allows employees to earn a day off after putting in five shifts to help sort recyclables at the SPCC loading docks.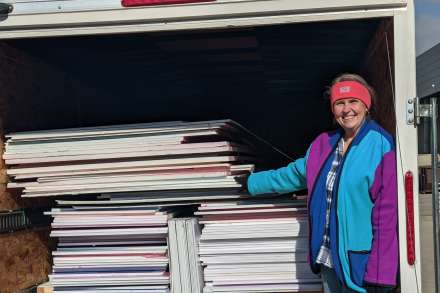 McKell Nelson, the SPCC's Sustainable Event Coordinator, explained that this sorting program is just one part of the larger Landfill Diversion Program that she helps oversee. Currently, the Convention Center is at 59% of total waste diverted from landfills for the year. "We recycle all of the common stuff that you would expect to see...but we also recycle a lot of uncommon stuff." Indeed, they do; these unconventional items include metals, foam core boards, carpet, and even a forklift. 
Additional sustainability initiatives at the Salt Palace include three beehives in the Japanese Garden area and a drive to attain a paper-free event process. The next time you see a large convention group at the SPCC, you can rest assured that Allen, Nelson, and the entire Salt Palace team are working hard to offset nearly every environmental impact in order to keep Salt Lake County a truly sustainable place to do business.