Whether you're looking for a fun family outing, the perfect spot for a holiday picture, or an electric ending to a December date night, Salt Lake has plenty of places to get your tiny lightbulb fix, and each has its own brand of charm. Here are a few favorites.
Christmas Street(s)
There are two "Christmas Streets" in Salt Lake, one in Sugar House and one in Taylorsville. Both streets are neighborly cooperatives of folks who apparently really love Christmas: each house on each respective Christmas Street is fully decked out in lights and decorations for a cumulatively dazzling display—and in Taylorsville, each house recreates a part of the poem Twas the Night Before Christmas.
Sugarhouse: 1500 E 1735 S, Salt Lake City, UT (The actual street name is Glen Arbor Street.)
Taylorsville: 5400 S 3200 W, Taylorsville, UT
Gallivan Center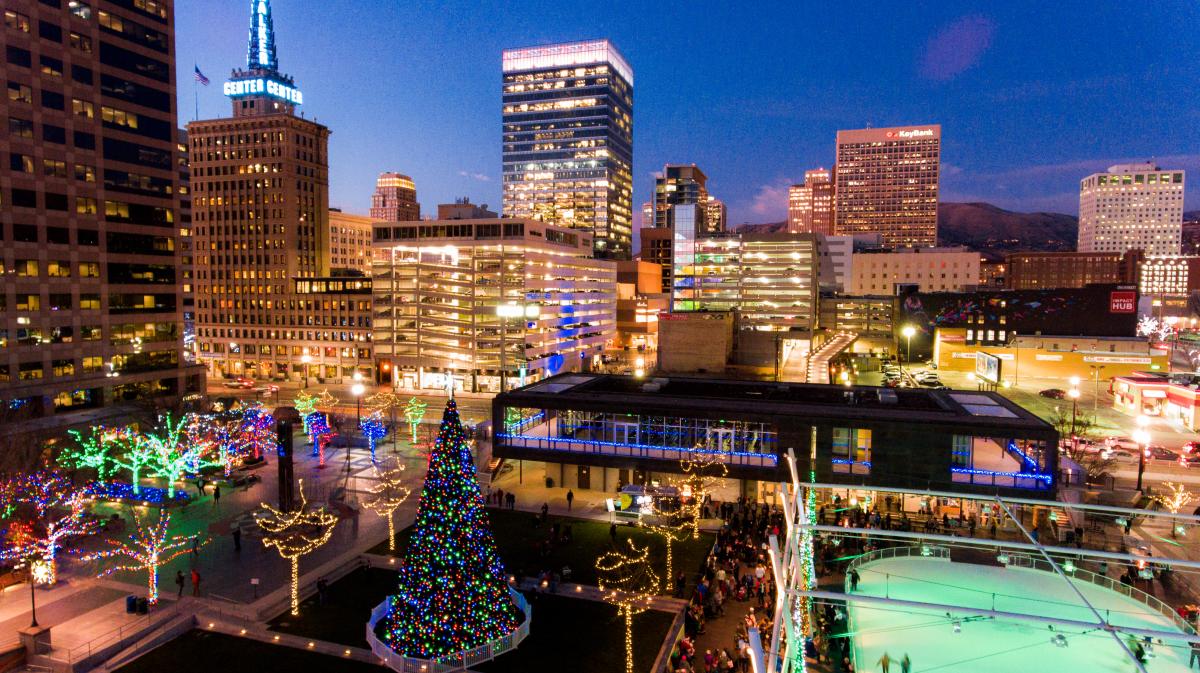 This popular city plaza features hundreds of thousands of lights on its many trees, including one that's 60 feet tall. It's probably a good idea to rent some ice skates, grab a hot chocolate, and take a few laps around the Gallivan ice rink while you're there. Afterward, hit up one of the restaurants on Gallivan Avenue.
Zoo Lights

The display at Hogle Zoo features nearly one million lights, over 200 lighted animal shapes, a 150-foot light tunnel, and 10 life-size animal lanterns. Most of the real animals are asleep at this time, but a few nocturnal creatures will be up and visible. Dinner and hot chocolate are available, too, so plan to make an evening of it.
Temple Square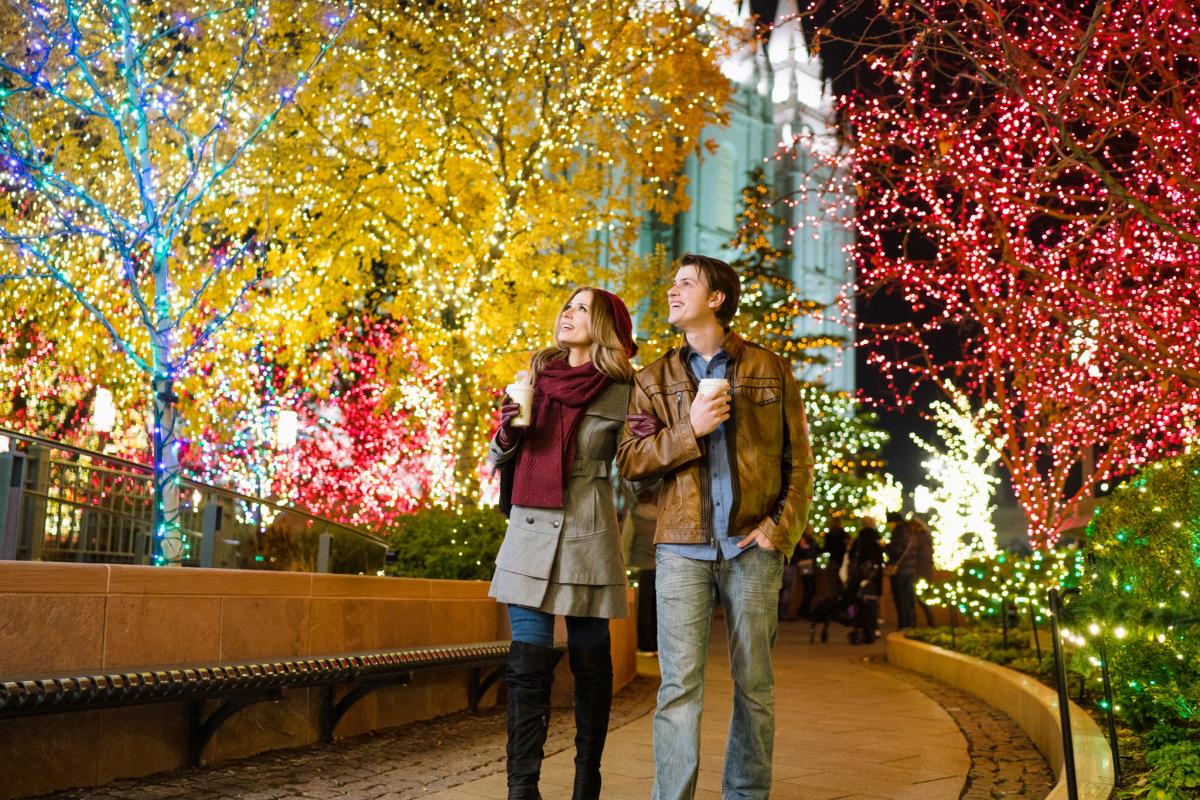 Temple Square has one of the holiday season's most spectacular Christmas light displays, with over a million lights wrapped around hundreds of trees, a reflecting pool with floating lights, and life-sized nativity scenes. Learn more about seeing the lights at Temple Square here.
Thanksgiving Point
If you have time to visit Thanksgiving Point during your trip to Salt Lake, it's worth the effort—especially for the kiddos. Its holiday light festival, Luminaria, is one-mile path through 25 illuminated scenes, each with a special theme (and even a special scent), and thousands of digital luminaries creating a moving holiday picture. There's also a 120-foot tower tree, warming fire pits, interactive games, and tasty treats, and if you'd like to reflect on the original Christmas story, the Light of the World Garden is a huge nativity scene with 35 bronze sculptures.
City Creek Shopping Center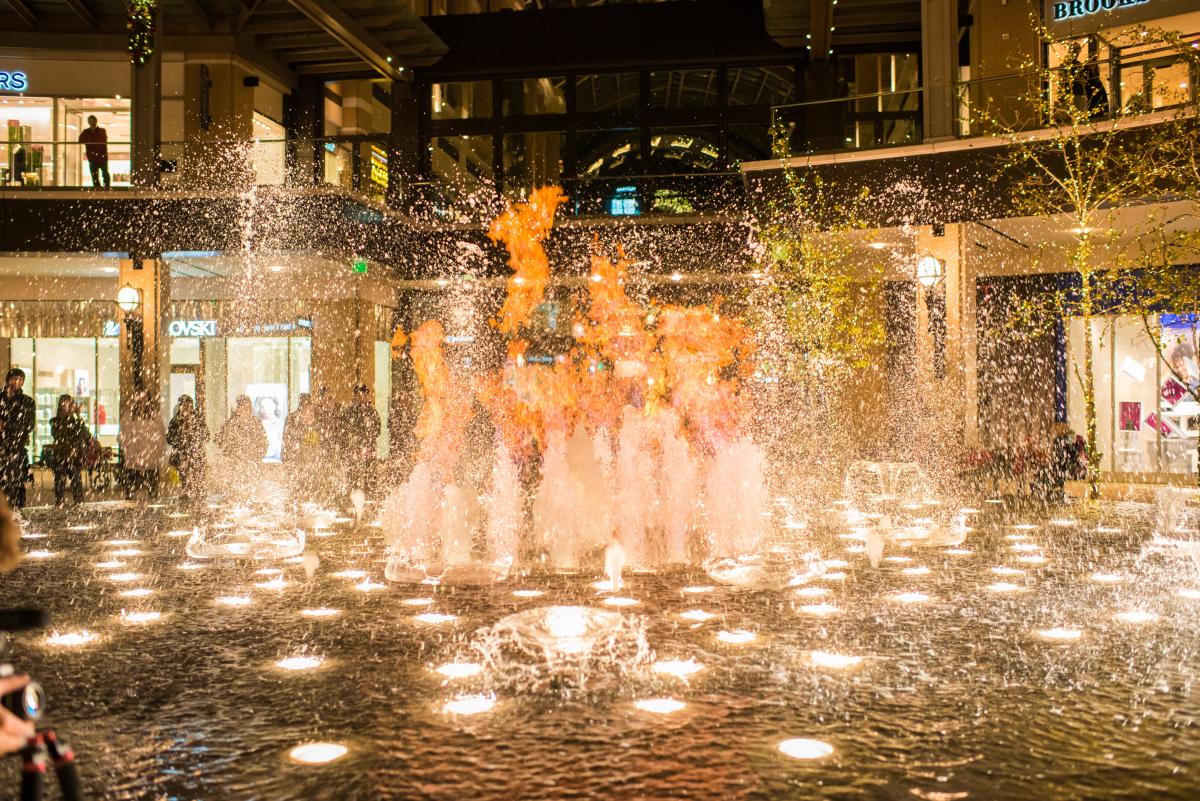 The trees in the indoor-outdoor City Creek Shopping Center (one of which is a gigantic Christmas tree) are wrapped in over 20 miles of lights. In addition to this illuminating experience, there are giant wreaths, storybook lanterns, Santa's cottage (complete with Santa), and holiday-themed fountain light shows at 7 and 9 pm.
Tree of Life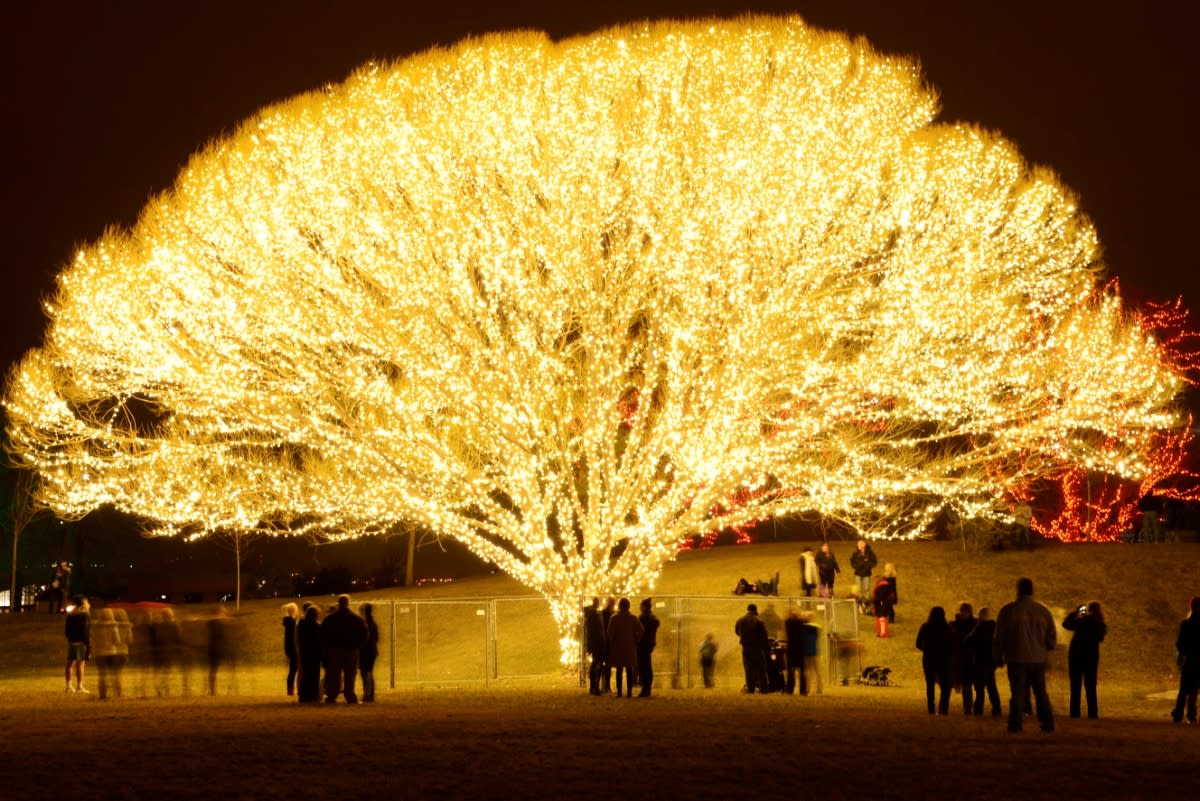 Every year, the trees and bridges in Draper City Park come to life with holiday light—over 65,000 lights, to be specific. Don't miss the huge, glowing willow tree in the middle of the park (though, honestly, it would be hard to miss). The lights come on at dusk and turn off at midnight.
State Capitol Christmas Tree
While you're out exploring the Capitol Hill/Marmalade neighborhood, head into the Utah State Capitol Building and see the 26-feet-tall blue-and-gold Beehive State-themed tree, impeccably decorated, lit, and positioned beneath the rotunda's beautiful ceiling mural.
Candlelight Christmas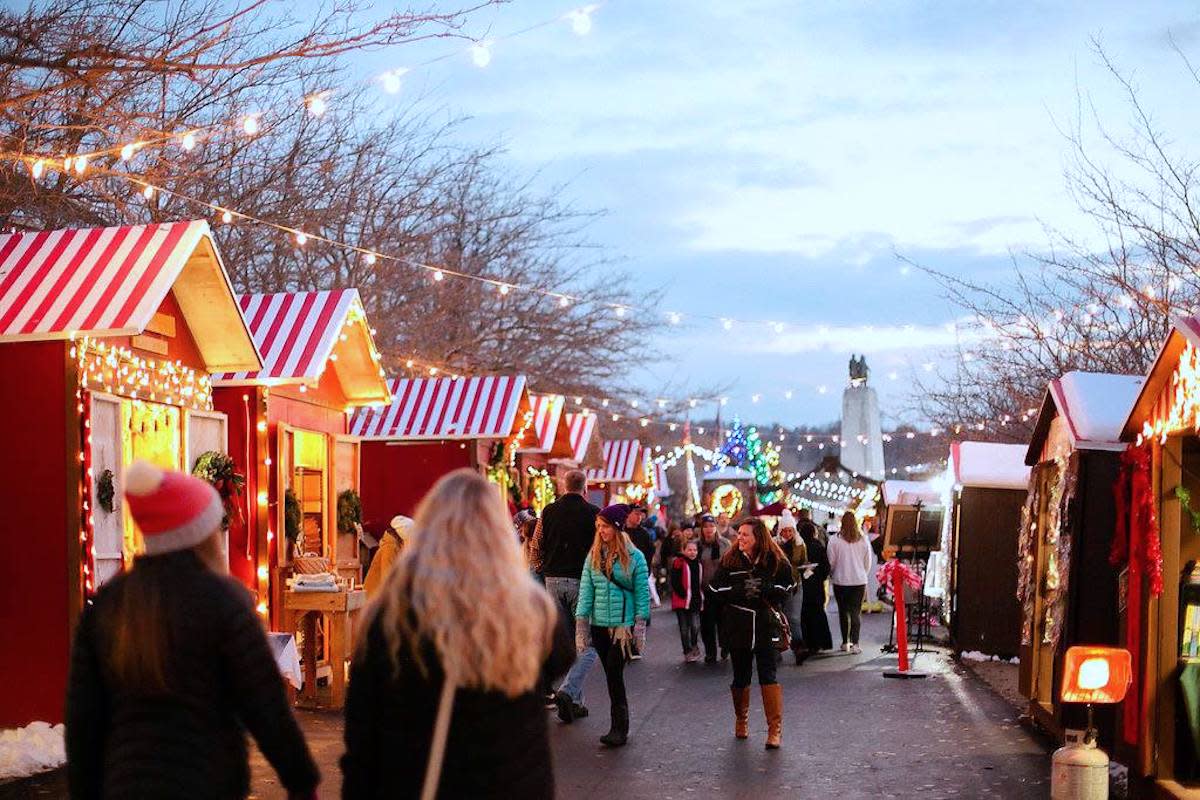 Step back in time at This Is the Place Heritage Park. Candlelight, glowing fires, and old-timey pioneer cabins and cottages—it's a different kind of Christmas light experience, and a nice break from the hectic pace of the holidays. You can make crafts, hear carolers, see a live nativity, meet Santa, and shop for unique gifts while you explore the village.