Join 80,000 of your neighbors to soak up the festival vibes and summer sun at the Utah Arts Festival, June 20th through 23rd. Revel in live music, film screenings and cowboy poets; discover local visual artists pushing the boundaries; and be on the lookout for giant dinosaurs in the kid's art yard. Then, enjoy local food, adventurous treats and craft beverage vendors.
New for 2019, the Utah Arts Festival welcomes Saurus, a mobile street theater experience featuring 16-foot dinosaurs roaming through the Festival grounds. Produced by the internationally renowned Close-Act Theater, the playful Sauruses are controlled by performers (on stilts) who are concealed in extraordinary costumes. Onlookers will stand in awe as the Sauruses mingle among the crowds. Festival goers can catch these beasts sauntering through the Festival daily at 4pm, 6pm, and 8pm.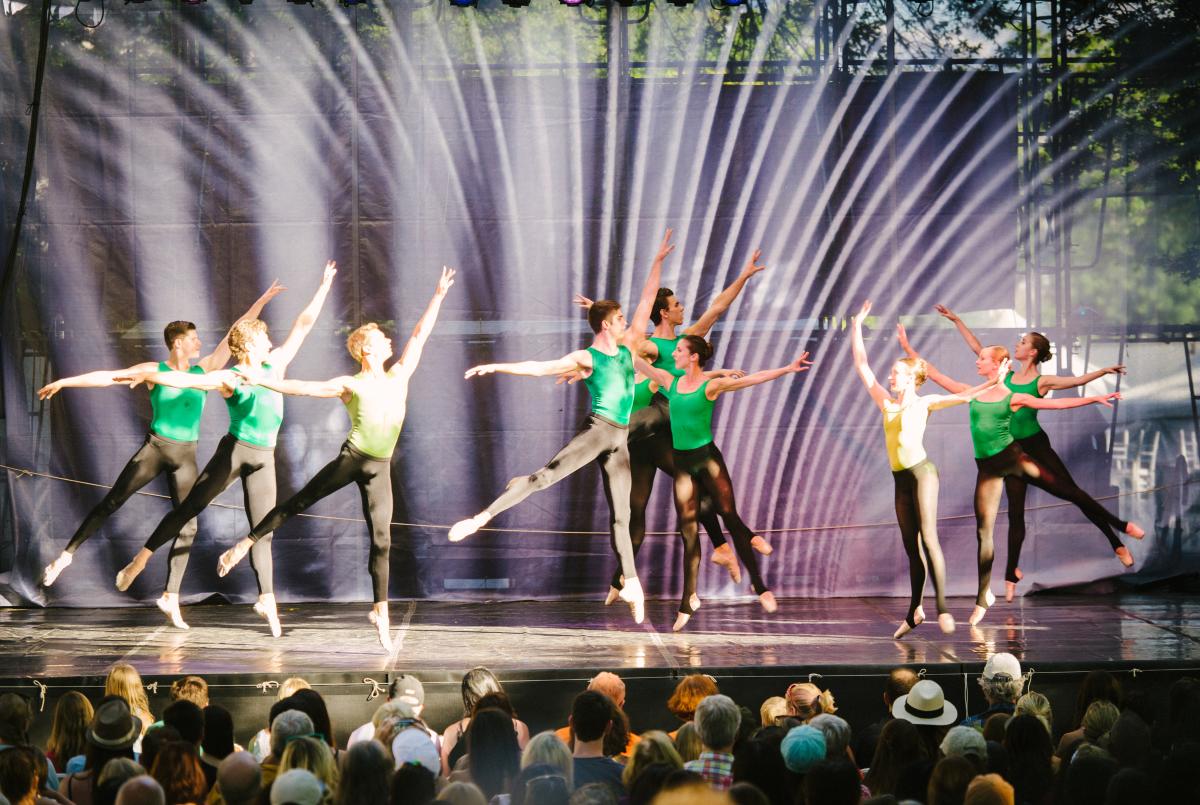 Another new feature in 2019 is Women Who Rock Day on Friday, in collaboration with KRCL. It's all about women who rock it in the arts! Music on all of our stages will feature female musicians, kicking off the day with Rock Camp For Girls at noon on the Park Stage and capping the night with Caroline Rose on the Amphitheater Stage. Also look for female leads on the Big Mouth Stage and at the Fear No Film Festival, too.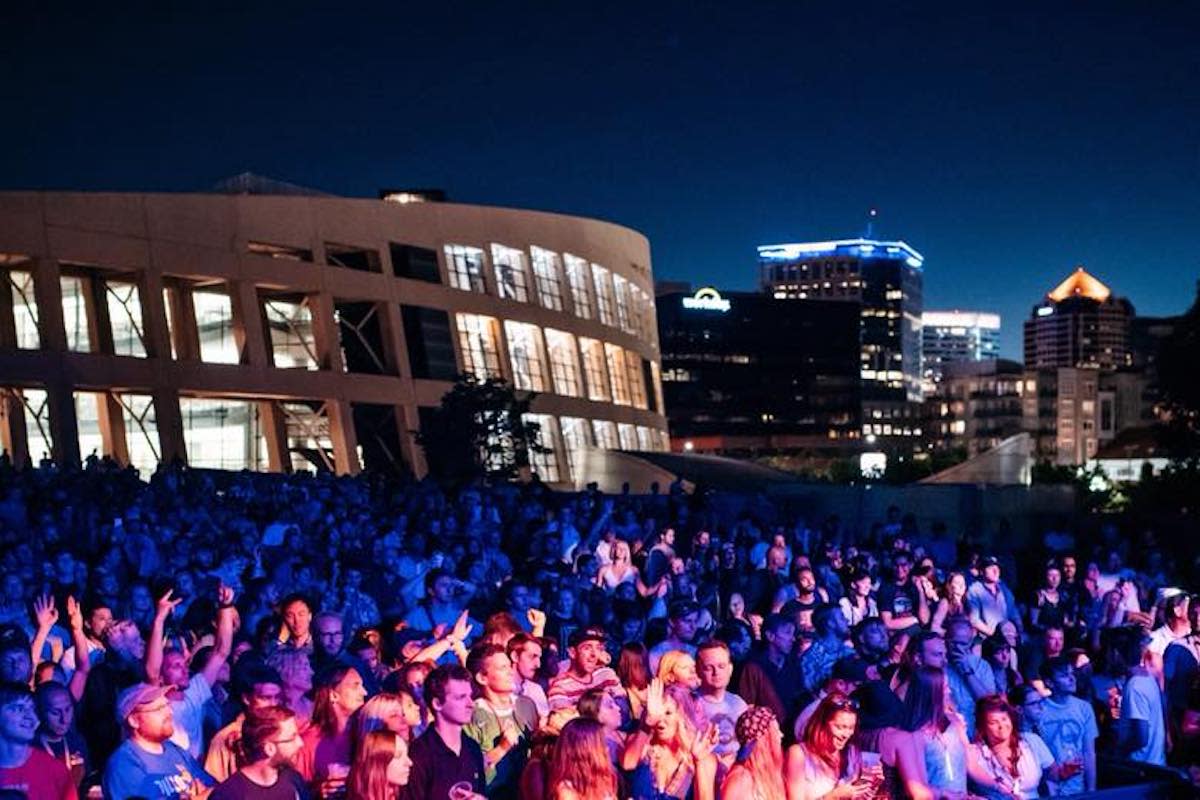 In addition, this year's Festival will include over 100 new attractions and events for people of all ages, including 46 new music performers, 36 new literary artists, 28 first-time filmmakers from 24 different countries, 7 new visual artists and 6 new DJs. And don't forget there will be over 170 visual artists (almost half new), seven performing venues of national and local musicians and performers in literary arts, kids activities, dance performances, musical commissions, art & technology, urban arts, film and culinary arts. Music headliners include Tinsley Ellis, Caroline Rose, Hot Buttered Rum, Head For The Hills, MarchFourth, Christine Lavin, Traveler, The Slackers and The Steel Woods.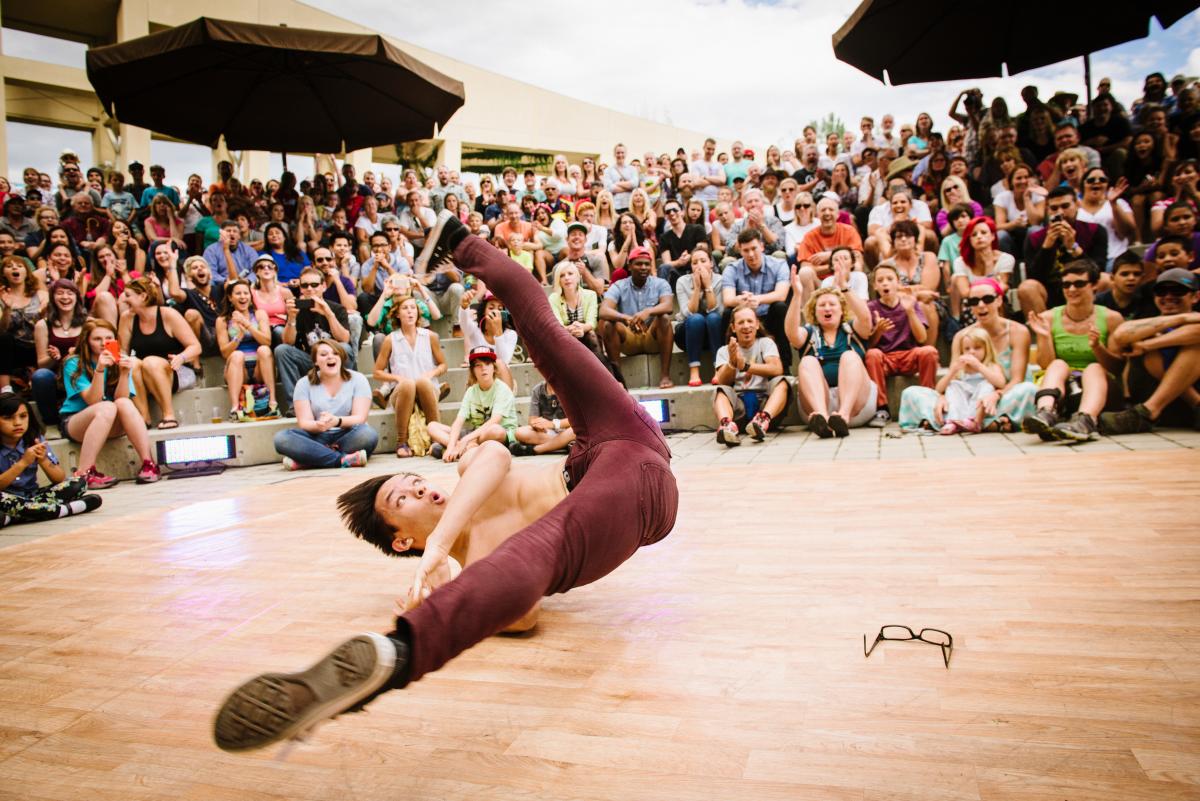 The Utah Arts Festival will be held June 20th through 23rd at Library Square in Salt Lake City. Grab your friends and go!