HOW CAN I GET AROUND?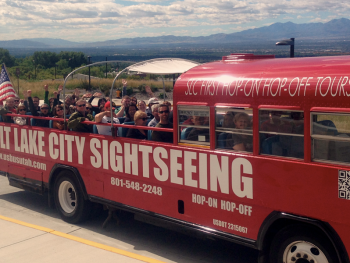 US Bus Utah offers daily hop-on, hop-off service to 10 of the venues (Snowbird, Thanksgiving Point, and the Utah Olympic Park are excluded). Service can be included with the Connect Pass as an optional add-on for an additional price (seasonal – April-October). Stops occur at each location every 45 minutes. The US Bus is a fun, flexible way to get around the city and put your Connect Pass to use.
Public transportation options are also available at rideuta.com.
partners