NHMU is a fantastic museum that celebrates Utah's natural and cultural heritage. Of course there are dinosaurs – many of which are unique to our state! – but the wonders of Utah's geology, archaeology, ecology, and Native American cultures are also on display in state of the art exhibits. The museum is also an active research institution, meaning that new discoveries made in Utah provide material—including newly-discovered animals—for new exhibits.      
Gems and Minerals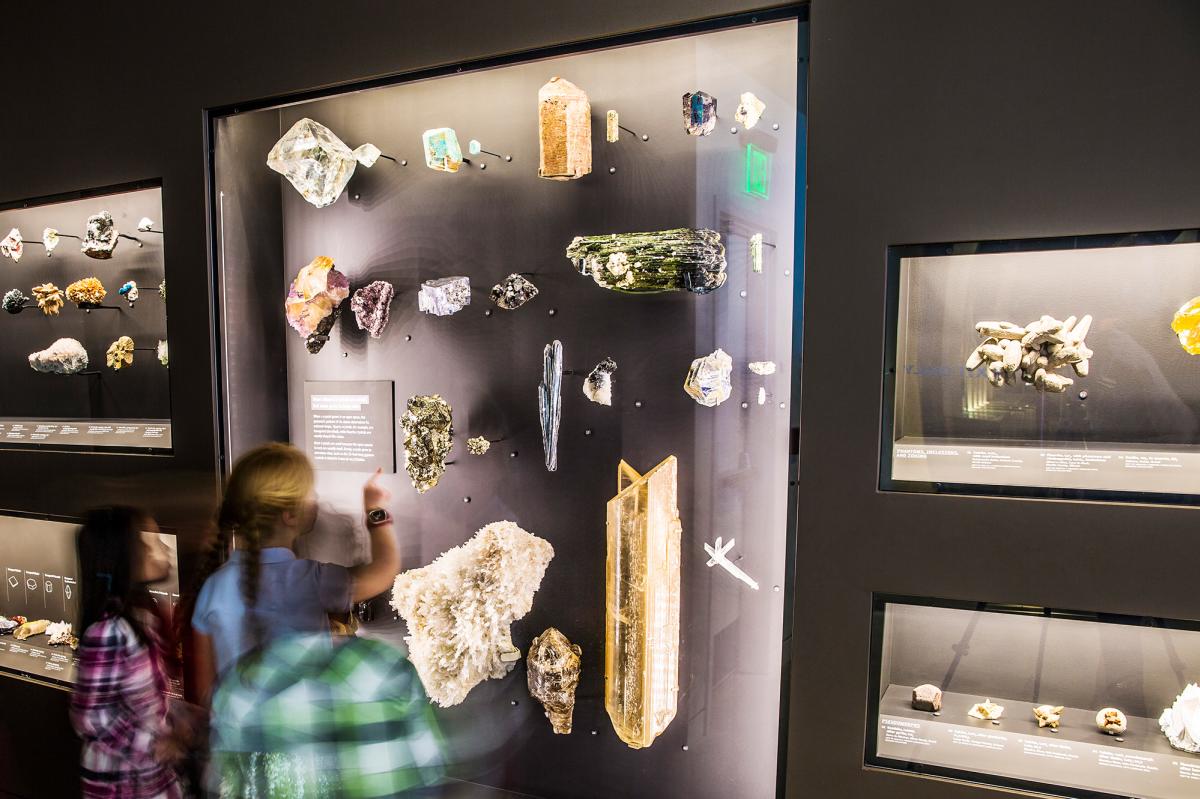 Not all that glitters is gold, but it is all beautiful in the museum's Gems and Minerals exhibits. Precious metals, gleaming amethysts, and raw minerals are displayed side by side to offer a sparkling view of what's in the Earth. Don't miss the Utah minerals display. Large windows next to the exhibit allow a peek into the museum's geology and paleontology collections space.
The Valley View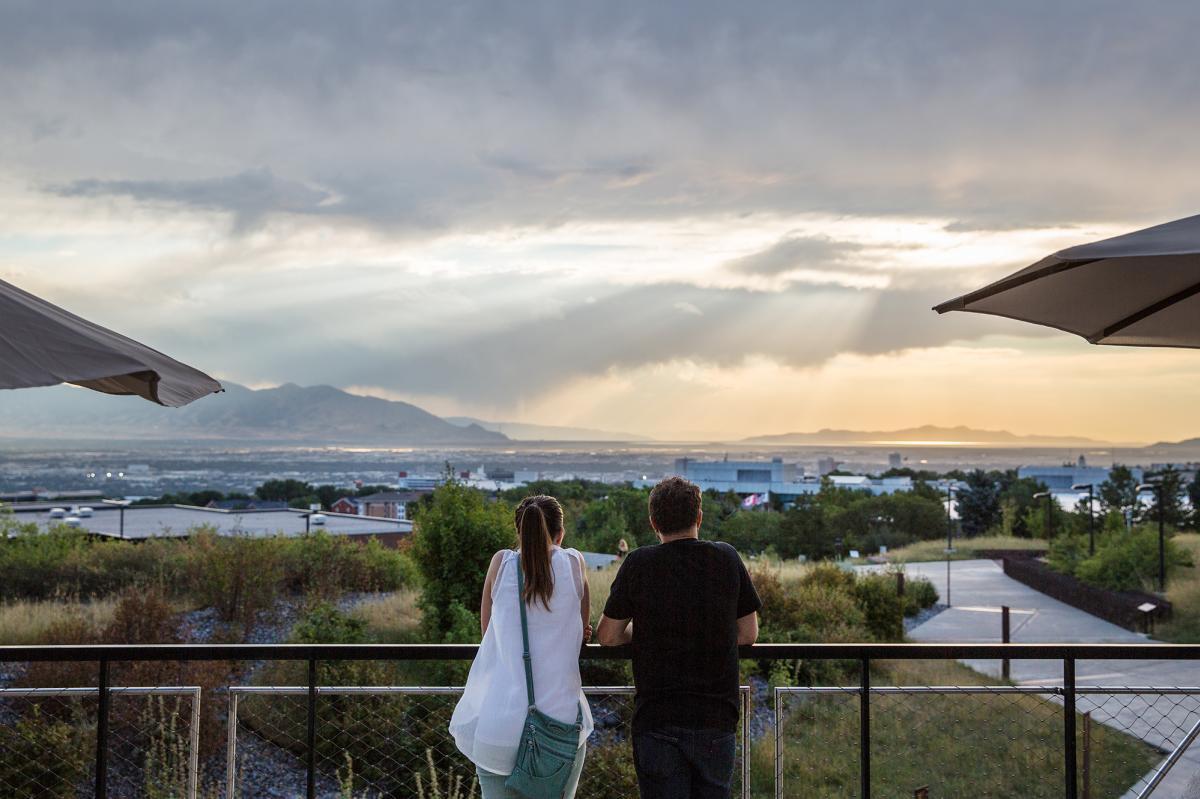 Positioned up against the foothills, NHMU offers spectacular views of the Salt Lake Valley at all times of year. Whether the summer sun is shining or it's snowing, the expansive windows in the Museum's Canyon offer a perfect view of the city.
Earthquake Table
Have you ever wanted to experiment with earthquakes? The Museum's earthquake exhibit in the Land gallery lets you do just that. Use different building materials to create a structure that you can then test against different historic earthquakes to see how everything shakes out.
Native Voices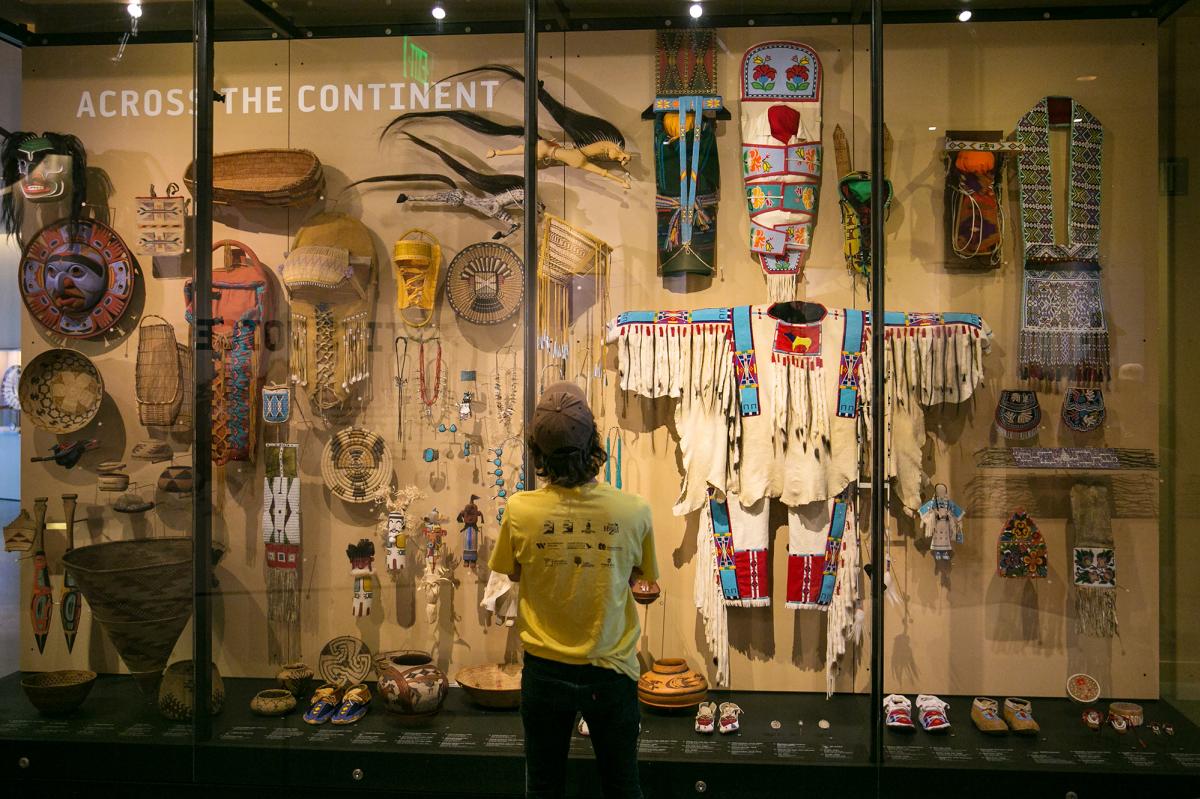 Utah has been home to indigenous cultures for thousands of years. This gallery allows these people to tell their own story, not just through history but also through their creativity and art. Created in consultation with Utah's Native people, exhibits like the Storytelling Circle share their connection with the land and its history.
Past Worlds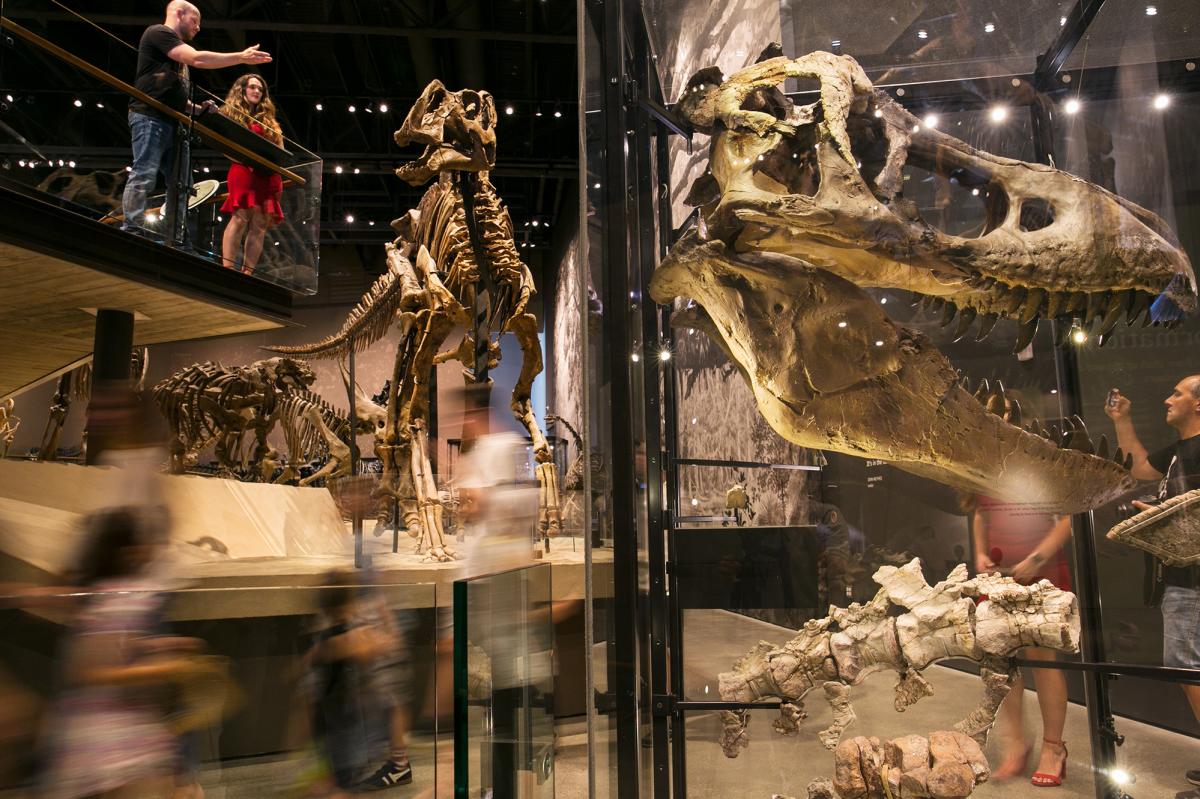 More dinosaurs! Past Worlds explores Utah's fossil history from the last Ice Age to more than 150 million years ago. Many of the fossil creatures exhibited here can't be seen anywhere else in the world, like the recently-named armored dinosaur Akainacephalus, and new discoveries are added as they come out of the ground. A window into the museum's preparation lab also gives you a look behind-the-scenes at what our experts are uncovering.
Special Exhibits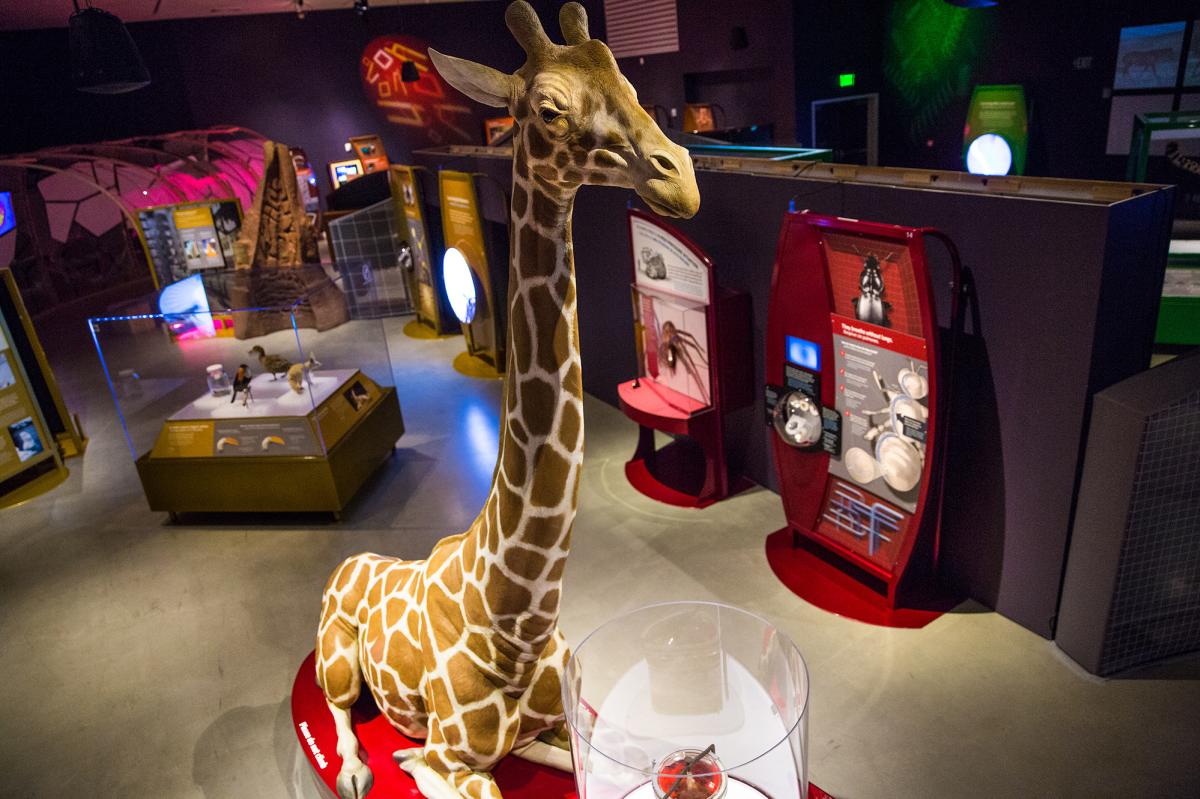 The museum continuously hosts special traveling exhibits from institutions around the world. Exhibits in the past have included looks at extreme fossil mammals, Mayan culture, and the history of our relationship with horses. Check the website to see what's next!
Utah Biomes, in the Life Gallery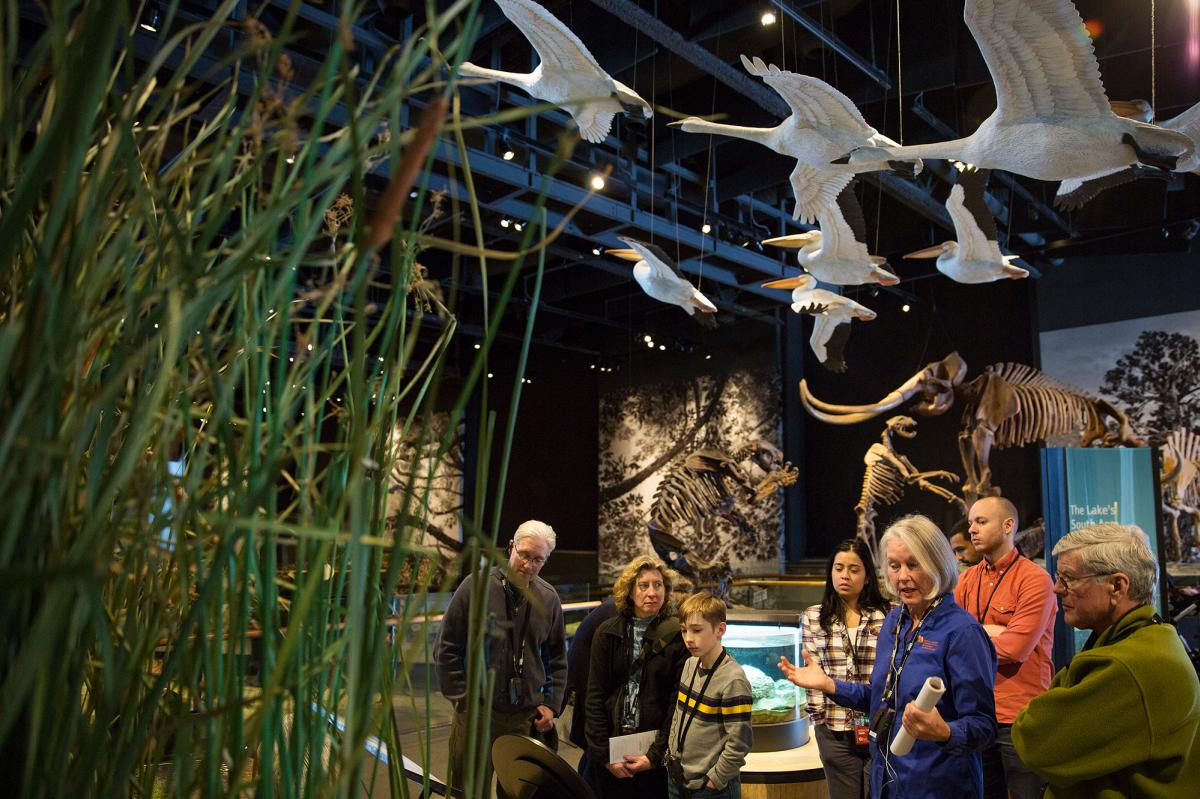 Part of what makes Utah so wonderful is all the different habitats you can find in the state. There's everything from slickrock deserts to alpine meadows, and these immersive exhibits let you step into Utah's different environments.
Store and Café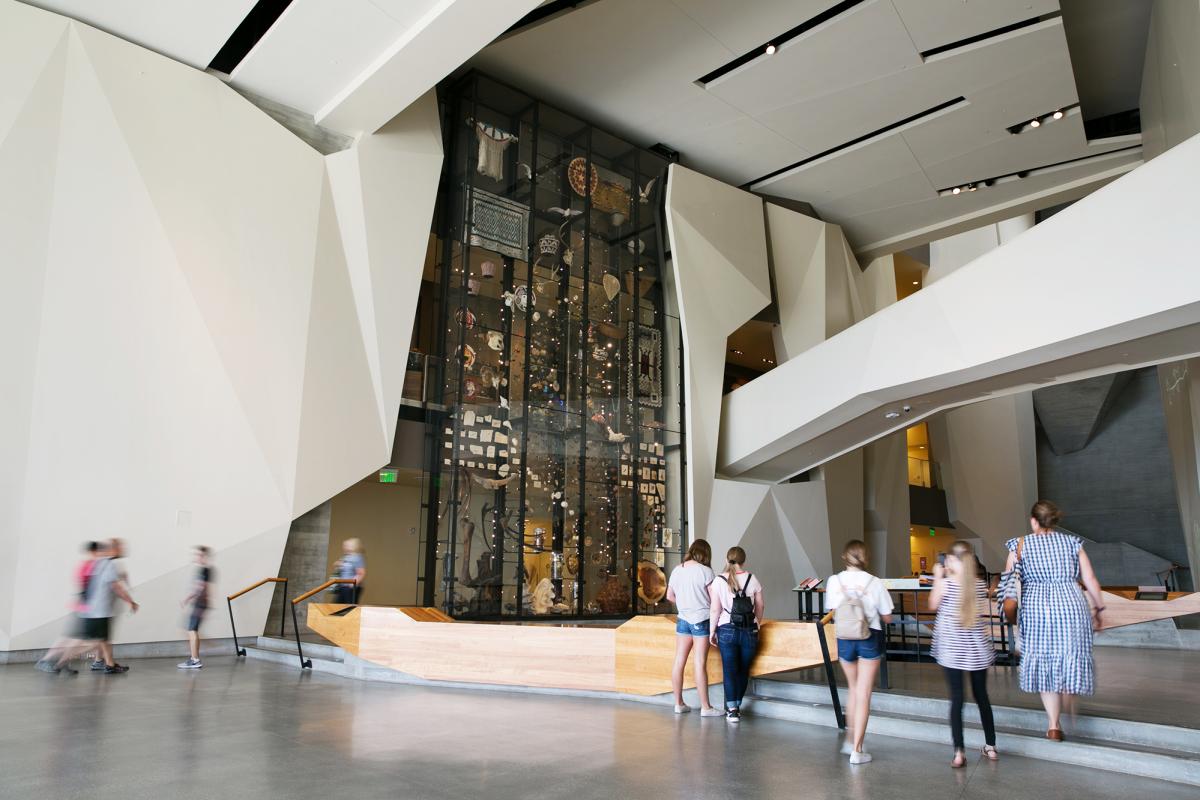 For visitors in need of a break from all the wonder, the Museum boasts its own store and café. You can find everything from dinosaur toys to books, apparel, and one-of-a-kind jewelry in our shop. And for hungry visitors, the Museum Café offers made-to-order lunches, locally-made Utah snacks, and delectable cakes.
Poetry Path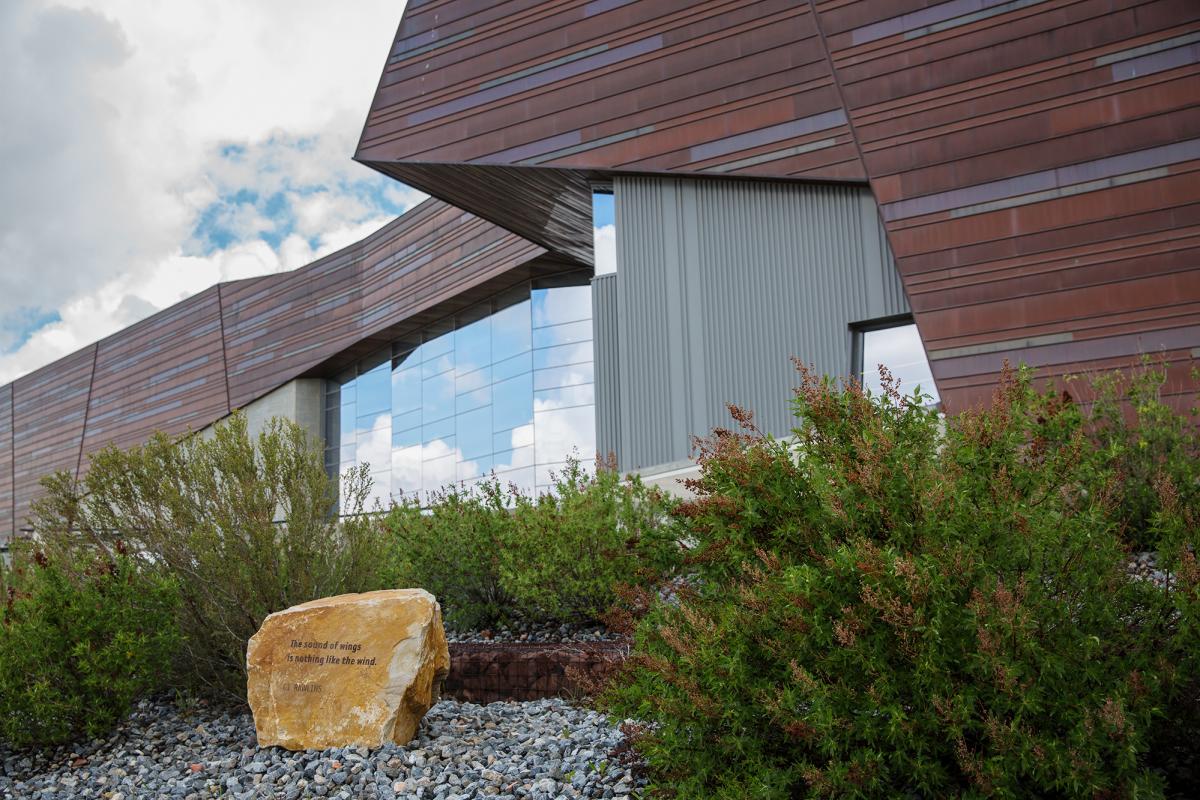 Art and science intersect along the Museum's relaxing Poetry Path. Specially-selected poetry quotes help guide visitors in contemplation of the surrounding nature as they explore this unique offering along the Bonneville Shoreline Trail, in front of the Museum.
Our Backyard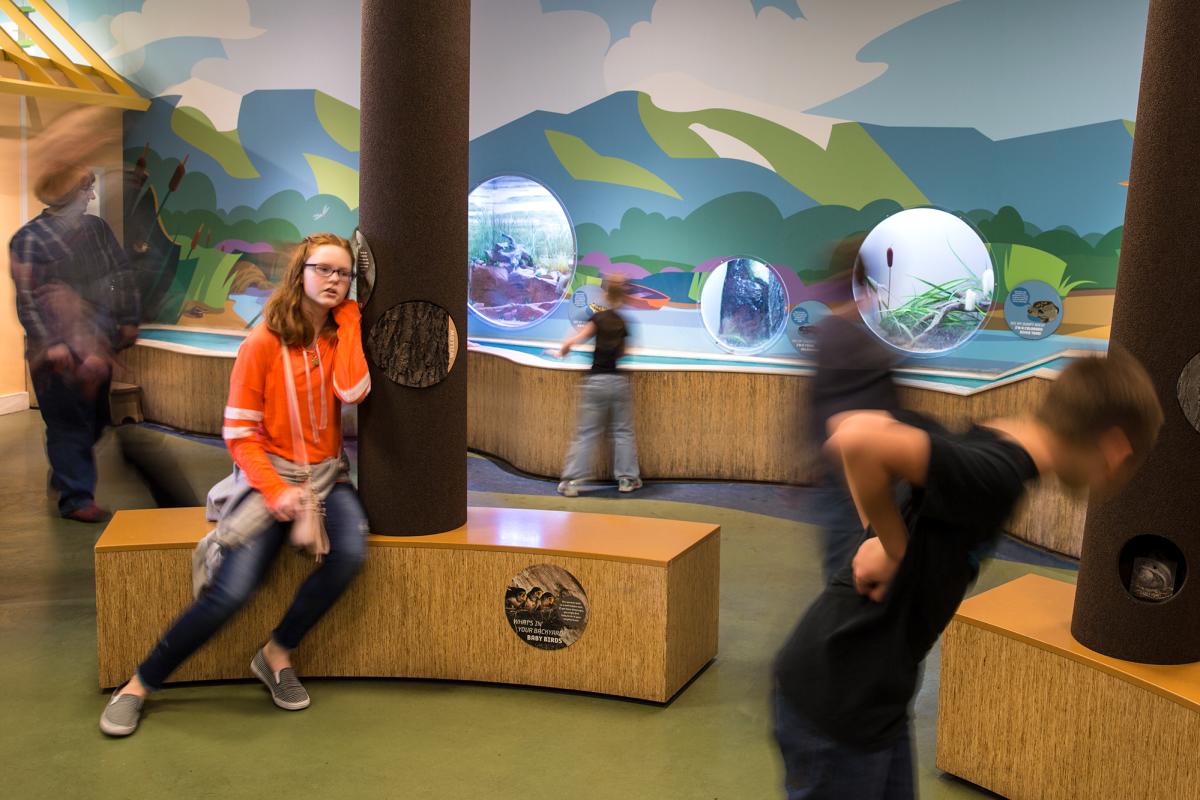 Nature doesn't just have a home at the Museum. It's all around! Our Backyard is a space for younger visitors to explore the nature they're likely to find among the homes and hills of Salt Lake City and it includes live animals.