Current Salt Lake County Status (5/13/2021)
Transmission Index Level
MODERATE
Good news! Our trending data is moving down. In order to move to the "low" transmission rate we must see a sustained 7-day positive rate at or under under 5.0% and a 14-day case rate per 100k below 101 in accordance with state requirements.
Current 7-Day % Positivity Test Rate:
3.2%
Utah State Transmission Rate
Index Factors - 7-Day average positive rate:
High - 14% or higher
Moderate - 6% - 13.99%
Low - 5.99% or lower
14-Day Case Rate per 100K Persons:
153.91 cases per 100K persons
Utah State Transmission Rate
Index Factors - 14-day case rate:
High - Equals or exceeds 325/100K persons
Moderate - 101 to less than 325/100K persons
Low - Less than 101/100K persons
Salt Lake City
April 7, 2021 - Salt Lake City Mayor Erin Mendenhall has announced that when the Utah state-wide mask mandate expires on April 10, Salt Lake City's will remain in place. Masks will still be required in Salt Lake City. Get more details on the Salt Lake City website
Salt Lake County
It was announced on April 7, 2021 that when the Utah state mask mandate ends on April 10 that Salt Lake County will not be extending its mask mandate. Businesses may still require a mask and many businesses in the area have said they will. Please follow any signage at individual businesses. You can find more information on the Salt Lake County website. 
Face Coverings Frequently Asked Questions
Current Salt Lake County Health Order - with links to all COVID-19 related health orders in Salt Lake County
Salt Lake County COVID-19 Data Dashboard - infection statistics and hospitalization numbers
Salt Palace Convention Center
Face coverings and social distancing will no longer be required for those fully vaccinated.  

Private groups renting the facility can set more restrictive policies regarding masks and social distancing.

Children under the age of 12 and those not vaccinated should still wear a mask unless actively participating in an athletic activity or performance. 

Contact tracing is no longer required

Symptom check sheets are no longer required

Self-reporting by athletes is no longer required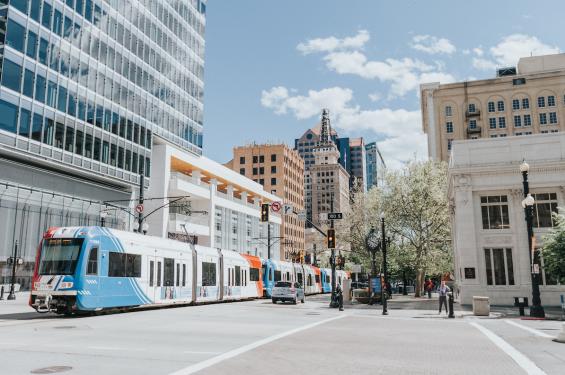 Devastating circumstances require resourcefulness, optimism and generosity. As the tourism industry has been devastated by COVID-19 and the sacrifices it has required from all of us to keep our families, employees, communities and visitors safe, they have come together to offer initiatives to keep people well fed and inspired. Here is a sample of the ones in Salt Lake County.
Economic Recovery Assistance for Businesses
You Might Also Be Interested In: