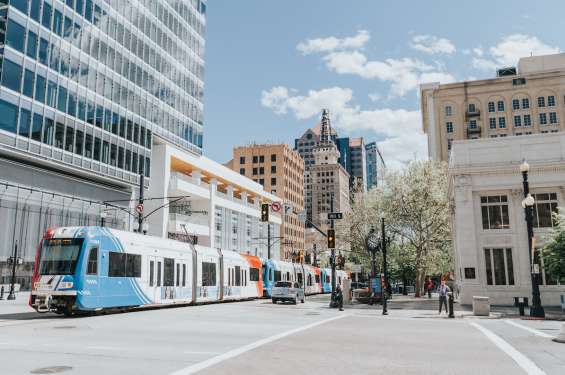 Devastating circumstances require resourcefulness, optimism and generosity. As the tourism industry has been devastated by COVID-19 and the sacrifices it has...
Salt Lake County
(Announcements to local partners from Unified Command: Mayor Jenny Wilson, Gary Edwards, Clint Mecham)
Salt Lake County (SLCo) has issued proactive measures to combat the evolving COVID-19 pandemic. We are using data driven initiatives that will help us make a real difference in treatment capacity. Our goal is for the best possible outcome and to protect the life and safety of our residents. Here are the updated items for today:
Salt Lake County has issued a Health Order regarding "Stay Home, Stay Safe". Details including the Health Order, infographics, and list of essential services can be found at https://slco.org/covid-19/
 
Salt Lake County Office of Regional Development has implemented a business and economic hotline to better direct those needing assistance to programs available. If closures present an extraordinary hardship, please contact Salt Lake County Economic Development at 385-468-4011. This phone line will be active beginning Tuesday, March 31, at 10:00 a.m.
 
The State of Utah announced a program for essential employees (Health Care and Emergency Responders) to access childcare. Individuals can go to www.jobs.utah.gov to register for this free childcare program.
 
The State of Utah has issued a Directive on "Stay Home, Stay Safe". Details about the directive can be found at https://coronavirus.utah.gov/full-text-governors-stay-home-stay-safe-directive/.
 
President Trump announced that the Administration will extend CDC guidelines for social distancing through April 30, 2020.
 
The Disaster Distress Helpline, 1-800-985-5990, is a 24/7, 365-day-a-year, national hotline dedicated to providing immediate crisis counseling for people who are experiencing emotional distress related to disaster. This toll-free, multilingual, and confidential crisis support service is available to all residents in the United States and its territories. Stress, anxiety, and other depression-like symptoms are common reactions after a disaster. Call 1-800-985-5990 or text TalkWithUs to 66746 to connect with a trained crisis counselor.
 
The Federal government has passed several pieces of legislation. For programs, funding and assistance, please go to https://www.coronavirus.gov/.
 
People who are intentionally spreading and infecting others with COVID-19 could face Federal terrorist charges, according to the Department of Justice.
 
SLCo Government facilities are closed and workers have been asked to work remotely. For essential public interfacing offices, there will be appointment options available.
 
SLCo is creating up to 6 multidisciplinary outreach teams that will consist of a homeless outreach worker, peer support specialist, and a public health nurse (we are requesting 3 nurses to rotate across the teams). The teams will outreach to the unsheltered homeless population county-wide. The primary purpose of the outreach is to reduce and mitigate the risk of the spread of COVID-19 among the unsheltered homeless population by screening for COVID-19 & connecting to medical care when appropriate, educating individuals about preventative steps they can take, promoting social distancing by seeking to minimize the size of encampments, and conducting wellness checks & addressing basic needs of the unsheltered population (e.g., food & water). The outreach teams will, also, seek to connect individuals to homeless services and housing. This approach is consistent with CDC interim guidelines for COVID-19 response with the unsheltered homeless population.
 
UTA is reducing the frequency of routes. More information can be found at www.rideuta.com. New frequency will go into effect on April 5th.
 
SLCo Economic Recovery Team continues to meet and is a top priority.
 
FDA has authorized emergency use of 20 (+7 this week) new COVID-19 diagnostic tests, including one that provides results in less than 15 minutes.
 
Damage Assessments continue to be collected and should be submitted to the State of Utah (State) by April 22nd. We are continuing to be on alert for aftershocks, which are expected to continue.
 
Thank you for your continued leadership as we continue to tackle the tough issues facing our community. We understand that there are many challenges ahead of us. Through our partnership and collaboration, we can do amazing things for our community!
Health Orders, Facility closings, and COVID-19 items can be found at https://www.slco.org/covid-19/.

Health Department Orders:
Salt Lake County Health Department (SLCoHD) declaration and health orders for COVID-19 remain in effect. All retail and service-oriented businesses are required to implement social distancing measures and exclude symptomatic workers from working. Social distancing should include at least 6-feet between customers in the establishment. Workers symptomatic with respiratory illness or fever must not be in the business—no exceptions.
 
Specifics for the food and beverage industry:

Food Service: Dine-in operations are prohibited; takeout, curbside, pickup, drive-thru, delivery (including by third-party services), and mobile food (trucks/carts) are allowed with some modifications.
Food Delivery: Drop service only.
Grocery Stores and Cafeterias: Eliminate seating areas as well as any other opportunity to congregate.
 

Salt Lake County Facilities:
Salt Lake County has closed the following facilities: senior centers, recreation centers, libraries, arts and cultural facilities, Equestrian Center, Clark Planetarium, Discovery Gateway, the Salt Palace, and the Mountain America Expo Center. Closures are a way to prevent Corona virus outbreak. Salt Lake County is closely monitoring and evaluating the situation and will provide information as it becomes available.


 
Salt Lake County Health Department Orders to limit gatherings of no more than ten (10) was a result of Salt Lake County adjusting our former health order (up to 50) into compliance with the State of Utah health order (up to 10), which they signed on March 17th. We have been communicating with the State and will notify you if any changes occur. Salt Lake County does not have the ability to impose a health order without the State defined penalties. Salt Lake County has the following website available for businesses who have questions. https://slco.org/health/COVID-19/business/
 
Important Contact Information:
Coronavirus Info Line: 800-456-7707
Healthcare Workers: 888-374-8824
State Media Inquiries: 685-429-0015
SLCo Intergovernmental Liaison (Ryan Perry): 801-541-0539, rperry@slco.org

Utah Health Department Update:
March 31, 2020 7:30 am
Salt Lake County
SLCo issues public health order closing some businesses, but businesses that can effectively social distance can generally remain open.
Epidemiology:
Utah
Epidemiology:
16,003 people tested (5% positive)
4 deaths (2 in Davis County, 1 Southwest, 1 Salt Lake County)
Governor issues "Stay Home, Stay Safe" Directive
These directives establish minimum statewide standards. In consultation with the State, local authorities may impose more stringent directives and orders to address the unique situations in different areas of Utah. They are not be confused with a shelter-in-place order.
Updates & Resources:
State Tax Deadlines Extended
GOED Launches Plan to Offer Assistance to Small Businesses
One Utah Child Care Created to assist Utah's essential employees
United States
Epidemiology:
Updates:
CDC issued travel advisory for New York, New Jersey, and Connecticut to avoid nonessential travel for 2 weeks
Global Level 4 Health Advisory: Do not travel; return home if overseas
Internationally
Epidemiology:
For media inquiries, contact Shawn Stinson, 801-245-0106.​
partners