Free Visitor Guides
Get your free digital Salt Lake Visitors Guide here by downloading the latest guide from the links below. In addition you can explore the information available on this website and pick up your free Visitors Guide upon arrival in Salt Lake. Visitor Information Centers are conveniently located in downtown Salt Lake at the Salt Palace Convention Center.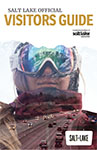 2020-21 Fall/Winter Visitors Guide
Looking for summer information? Check out the 2020 Summer Visitors Guide
Utah Travel Guide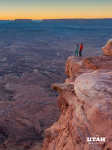 Looking for something with a little wider range? 

Check out the Utah Travel Planner online or request one. Or view the Utah Explorer's Guide
Get specialized information about access & travel across the state of Utah.
partners