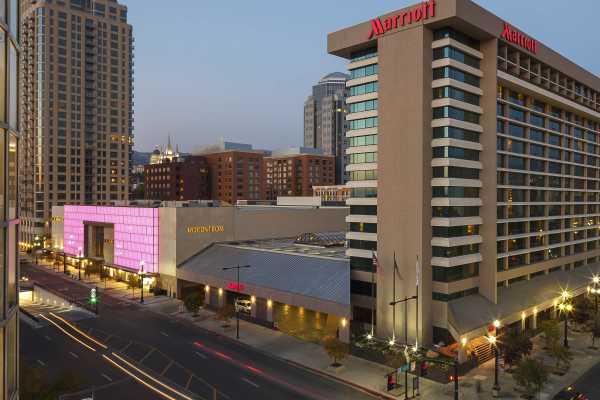 Hiring for Multiple Positions
Salt Lake Marriott Downtown at City Creek
75 South West Temple Salt Lake City, UT 84101-1407
format_align_left

Overview

PUTTING PEOPLE FIRST

Although the pandemic challenged Marriott International over the last year, putting people first remains our top priority. We invite you to learn more about the measures we've taken to prioritize the safety and wellbeing of our associates. It's because of them we've proven to be a resilient force with a rich 94-year history.

Our founders, J.W. and Alice Marriott, started with a small idea: a root beer stand. From there, it grew into a small hotel business, and then another, bigger one. Together they created something that changed their future—and maybe yours. A great career is about seizing new opportunities, building meaningful relationships and being a force of good in the world.

EXPLORE ENDLESS POSSIBILITIES

As the #1 leader in hospitality worldwide, Marriott International has 7,600+ hotel properties and 30 top hotel brands. We're in 133 countries and territories, and we're still growing. Unmatched opportunities await you! The next step in your career could lead to your greatest adventure.