While you're waiting for the fresh powder to fall and hesitantly packing up those cutoff shorts, we want to make sure you enjoy all the festivities that come along with this fiery-hued season­–pumpkins, Halloween, apple cider, football games, street fairs, cold beer anyone? It's time to pack your schedule with autumn events any socialite would be jealous of. So take advantage of this pleasant breeze and enjoy these quintessential top 15 fall events happening around Salt Lake City.
Oktoberfest at Snowbird: Sipping Beer in German Themed Style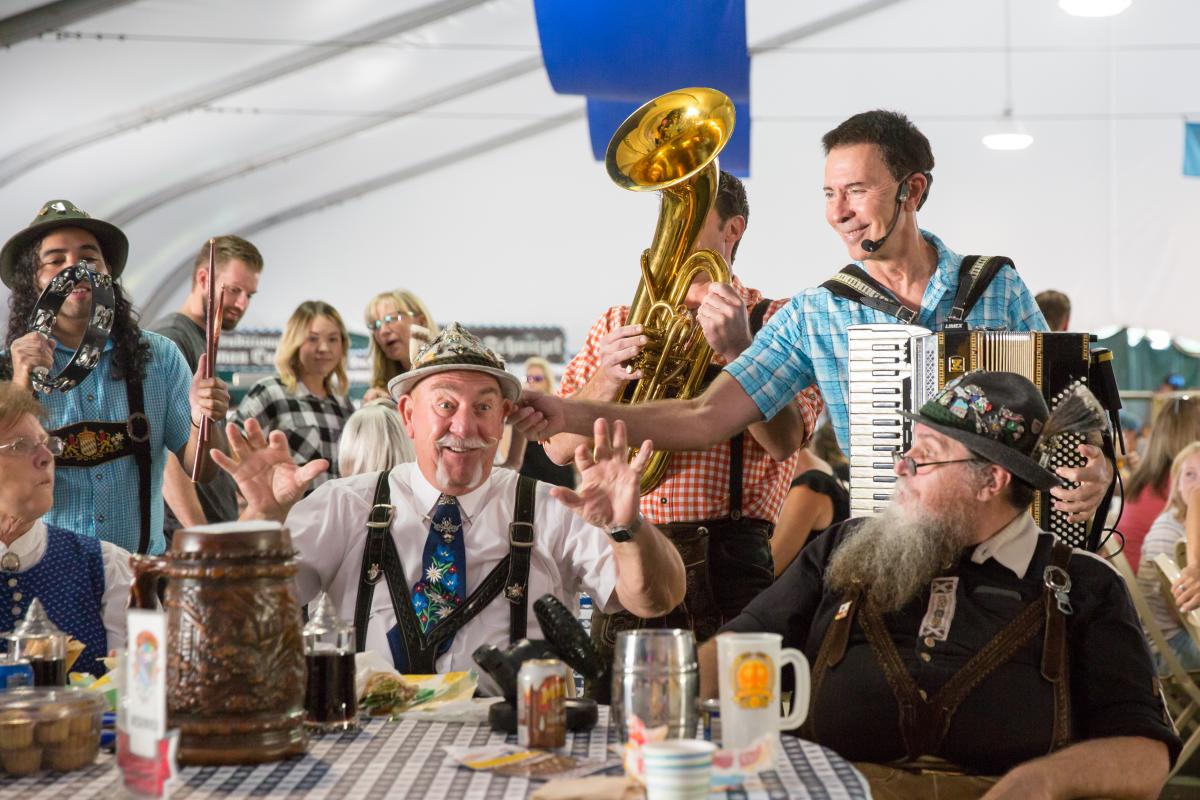 You don't have to fly all the way to Germany to enjoy a traditional Bavarian Oktoberfest. With the tree-lined mountains, Deutschland-themed steins, and musicians dressed in lederhosen, you might second-guess where you are. From August 17 to October 20, you can sip on your frothy beer at Snowbird's Oktoberfest every Saturday and Sunday from noon to 6 p.m. Admission is free and parking is $10.
Utah State Fair: The Time to Eat a Fried Twinkie
Whether you want to attend an R&B concert, eat some fried funnel cakes (time for a cheat day), or plan a romantic date involving carnival games and stuffed bears, the Utah State Fair has activities for all. Catch the state fair from September 5 through the 15th at the Utah State Fairpark from 10 a.m. to 10 p.m., and don't forget to try the fried Twinkies!
Urban Arts Festival: Experience Mixed Art
If street art and tantalizing dance moves is your thing, be at the Gallivan Center September 21st and 22nd for the return of the free Urban Arts Festival. With over 150 artists, you'll find gifts for loved ones (or yourself) and displays of mixed media arts from automotive to fashion to virtual reality.
The Avenues Street Fair: Strolling Fancy
Stroll through one of Salt Lake's most historic and prestigious neighborhoods while listening to live music and "window" shopping, or should we say sidewalk shopping. The Avenues Street Fair started out in 1970 as a remodeling tool exchange–now a bustling street fair spanning over five blocks with food, vendors, and musicians. You can walk through the streets of the Avenues on September 7 from 9 a.m. to 6 p.m at 2nd Avenue between M and R streets.
Squatters 30th Anniversary Beer Festival: Sip & Stay
Celebrate 30 years with Squatters and their collaborative brews with 14 other local breweries on Sunday, September 8. To truly savor this event, we suggest taking public transportation, or just get a hotel downtown and make a nice vacation out of it. After all, the ticket price includes one to two samples per brewery.
University of Utah Football Games: A Fall Tradition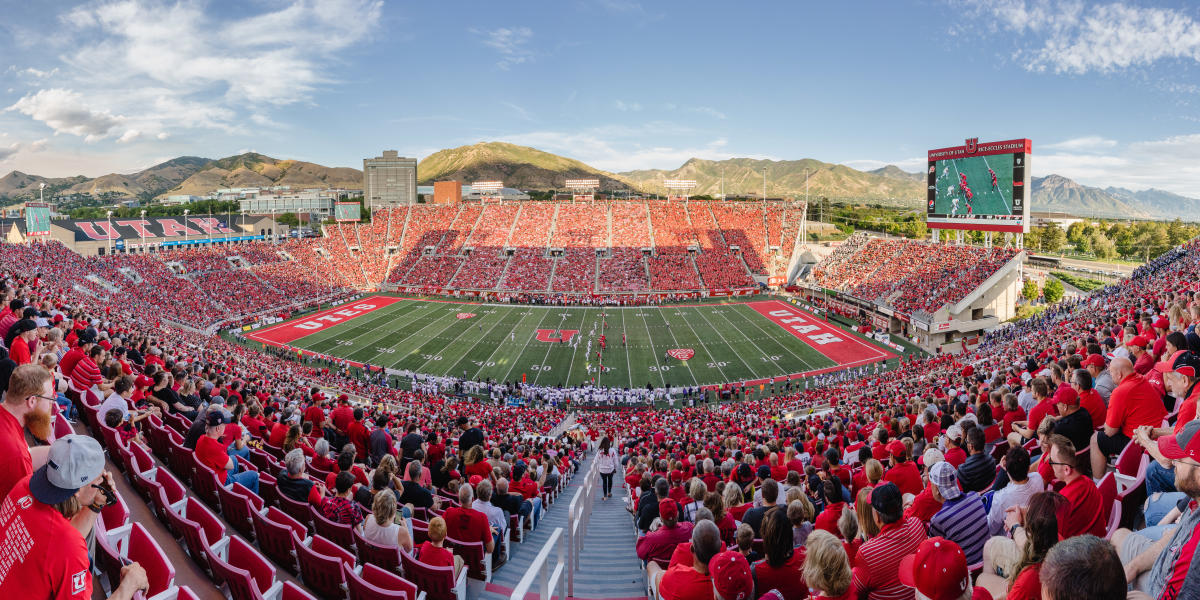 Reminisce, tailgate, bring out the red face paint, and cheer for the Utes this autumn at our Rice Eccles Stadium. Bundling up at a football game with cozy scarfs and blankets while shouting after each touchdown is an American pastime you have to do in fall. Go to our local football games by looking up the University of Utah's football schedule here and purchasing tickets here.
Living Traditions Fall Garden Party
Immerse yourself in cultures from around the world this fall during the Living Traditions Fall Garden Party. With live performances and workshops, you can adore colorful Mariachi outfits, learn a traditional Indian dance, and Hula with performer Kahlealani. Held at the International Peace Gardens on September 14, you can gain insight into different cultures and traditions while having fun.
Salt Lake Farmers Market: A Foodie's Fall Must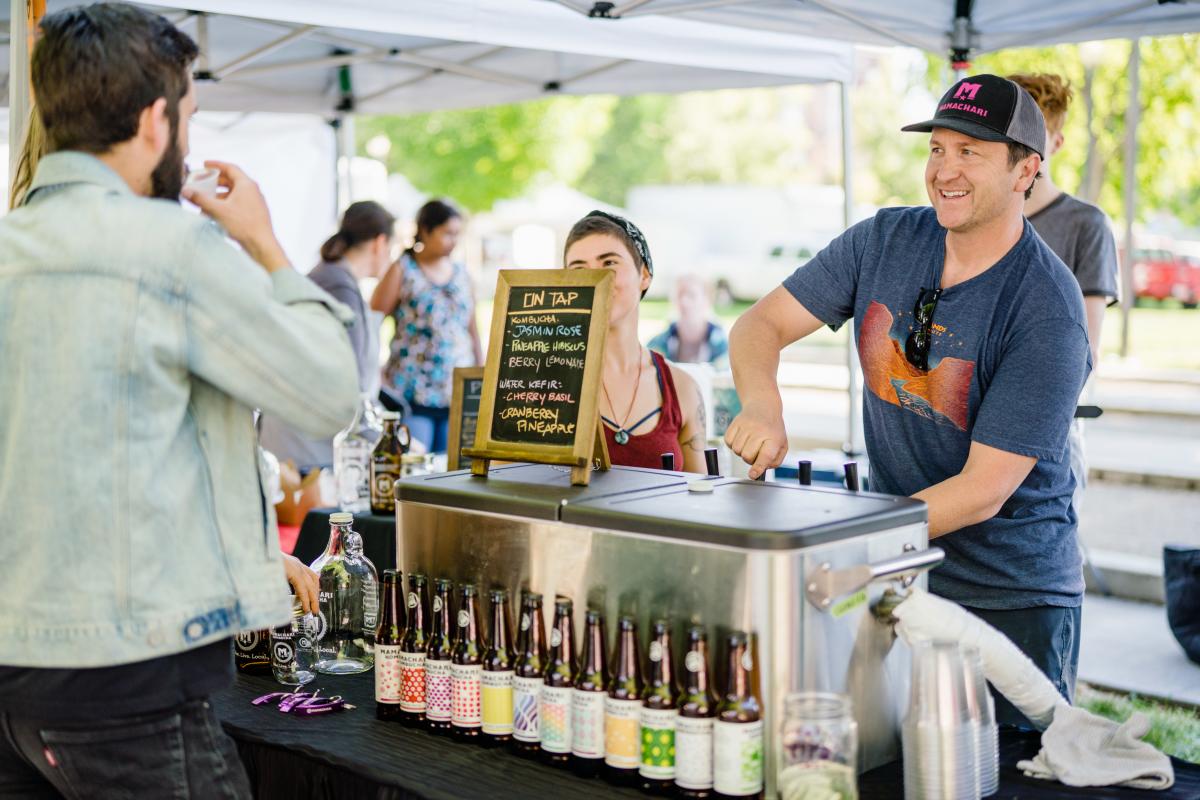 Perusing jams and pies might be a fall foodie's dream. This annual market fares over 100 local farmers and producers, so the options are endless. Their website even shows you what's fresh this week, so planning your next family dinner menu is effortless. The Downtown Farmers Market will run from June 8 to October 19, but produce tends to run out early, so we suggest getting there at 8 a.m.
Gallery Stroll: A Private Showing
At the Salt Lake Gallery Stroll you can brush up on your art knowledge, support local galleries, and meet the artists on the third Friday of every month. If you find a piece you like, you can even purchase it. This free event is like your very own private showing.
OktoBIRDfest: Grab a Stein and Drink with the Birds
The first ever OktoBIRDfest (yes, we spelled that right) is happening in Salt Lake City at Tracy Aviary. With numerous breweries and Bavarian-themed snacks, you can stay in the city and partake in this legendary fall tradition while listening to the birds chirp. Follow the Facebook event for more updates on this unique Utah Oktoberfest on October 11.
Fall Festival at Cross E Ranch
Nothing says fall quite like a corn maze and a pumpkin patch. Starting September 20th, at Cross E Ranch get lost in their 14-acre corn maze–if you get stranded, at least there's some corn to munch on. Take a tractor ride with the family, watch a pig race (guessing this would be a first), climb the hay pyramid and nibble on an apple cider donut. We'd say this is a one-stop shop for all things autumn.
Salt Lake City Lantern Festival
Located at the serene Bonneville Salt Flats (okay, not technically Salt Lake proper) with limited light pollution, the lantern festival showcases glimmering floating lanterns appearing almost as nearby stars. You can release your lantern, symbolically letting go of your fears and carrying your new dreams and hopes. The festival will take place on September 28th from 5:00 p.m. to 10:00 p.m.
Top Halloween Events For Everyone
If you've been in Utah during the fall, you'll know a local obsession–Halloween. The minute the temperature drops just a little, the spider webs and spooky witches are out for all to see. We've compiled the top three Halloween events that are a must this season.
The Haunted Half Sugarhouse Park
Running and Halloween horror movies usually go hand in hand, so this half marathon was right on point. If running 13.10 miles by October 19 isn't in your training schedule or you want to bring the kids, they have a 5K and Kid's Run too, along with kid-friendly games and contests.
Fear Con
Fear Con is a Halloween expo and live show based on entertainment and interactive experiences for all Halloween enthusiasts. With celebrities and decked out costumes, this Halloween event October 11 and 12 is one where you don't want to forget your camera.
Utah's Hogle Zoo's Boo at the Zoo & Boo Lights
To get an extra trick-or-treating session in, kids 12 and under can attend Boo at The Zoo and watch the wild animals (not just the costumed ones). Get a photo of your little one dressed as a lion next to a real lion October 26. After the candy has gone, come back at 6:30 p.m. for Boo Lights, a glowing display of Halloween-themed lights throughout the Hogle Zoo.