Alta Ski Area has its fair share of spirits. It was an old mining town in the late 1800s, filled with saloons, brothels, and murder. After the silver boom it became a ghost town, and in 1938, the ski resort was opened. The Peruvian Lodge just west of the resort has its spirits, too. The building itself was used as barracks in Brigham City, Utah during World War II. The two barracks were split into four pieces, loaded onto trucks, and then hauled up the windy canyon to its current home. In 1948 the Peruvian Lodge opened its doors, and in 1971 the Peruvian Bar opened, offering spirits at 8,500 feet.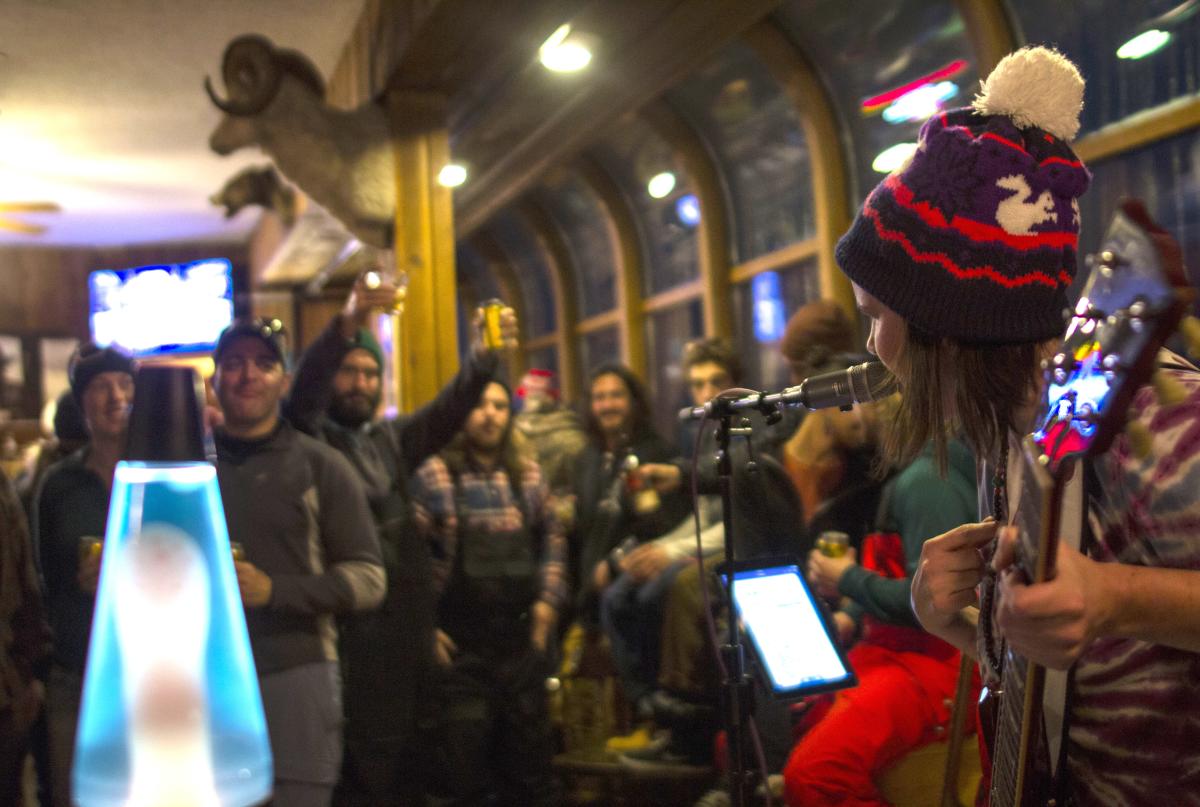 Flash forward to today: the Bar and Lodge are still open, offering drinks, live music, and good company. I've been playing après shows at the Peruvian Bar (better known as the P-Dog) for five years. It's by far one of my favorite places to play and listen to music. Maybe it's the stuffed buffalo head or weird decor, maybe it's the stoke of the ski day, maybe it's the mystique of a ghost town, maybe it's that pro skier sitting next to you, or maybe it's the extra buzz that high elevation brings. It's all of these things, and so much more.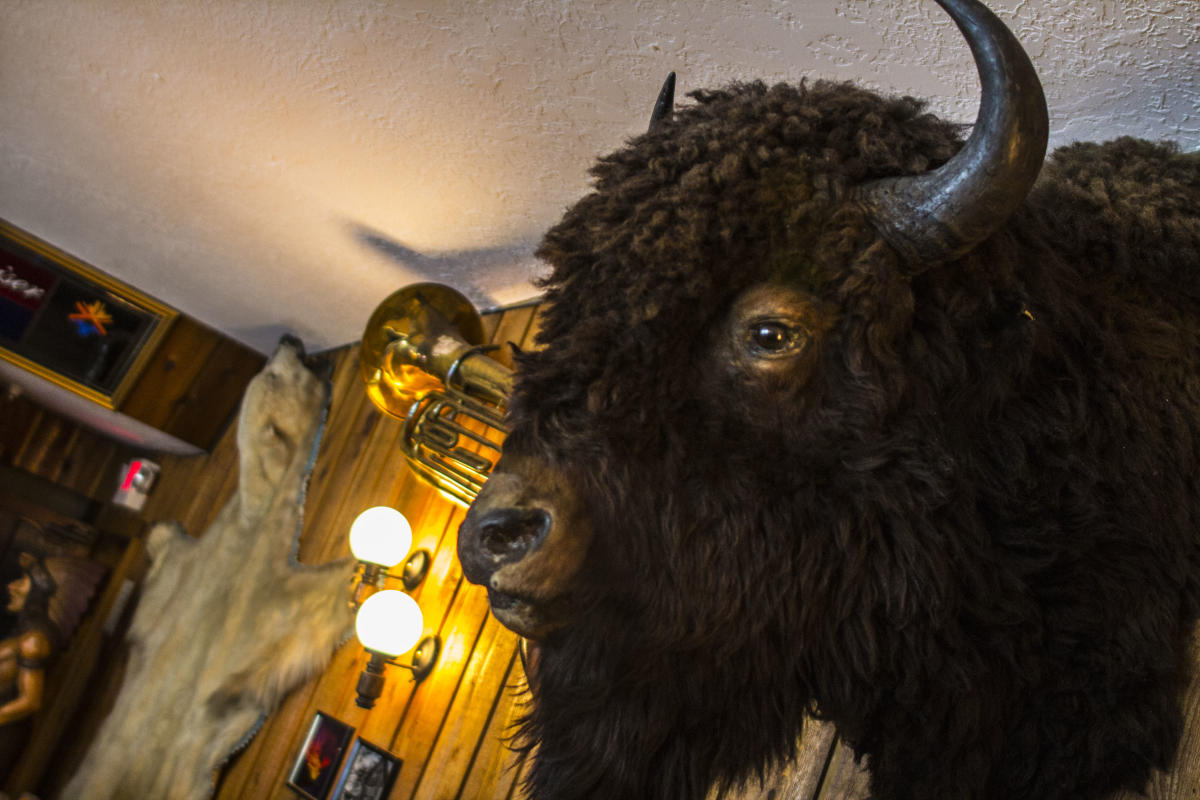 The P Dog is the Alta locals' bar, now more than ever, featuring some of the best local music, breweries, and distilleries. In fact, most of the alcohol served there is locally made. They have drafts of Epic, Bohemian, and Uinta, which pour cold and taste great in the mountains, and well drinks from High West Distillery, 5 Wives Vodka, and Jack Rabbit Gin. They also have canned and bottled local beers available. And they have you covered with free appetizers, while supplies last, and delicious croissants made by 30-year Little Cottonwood Canyon veteran Gin Chao.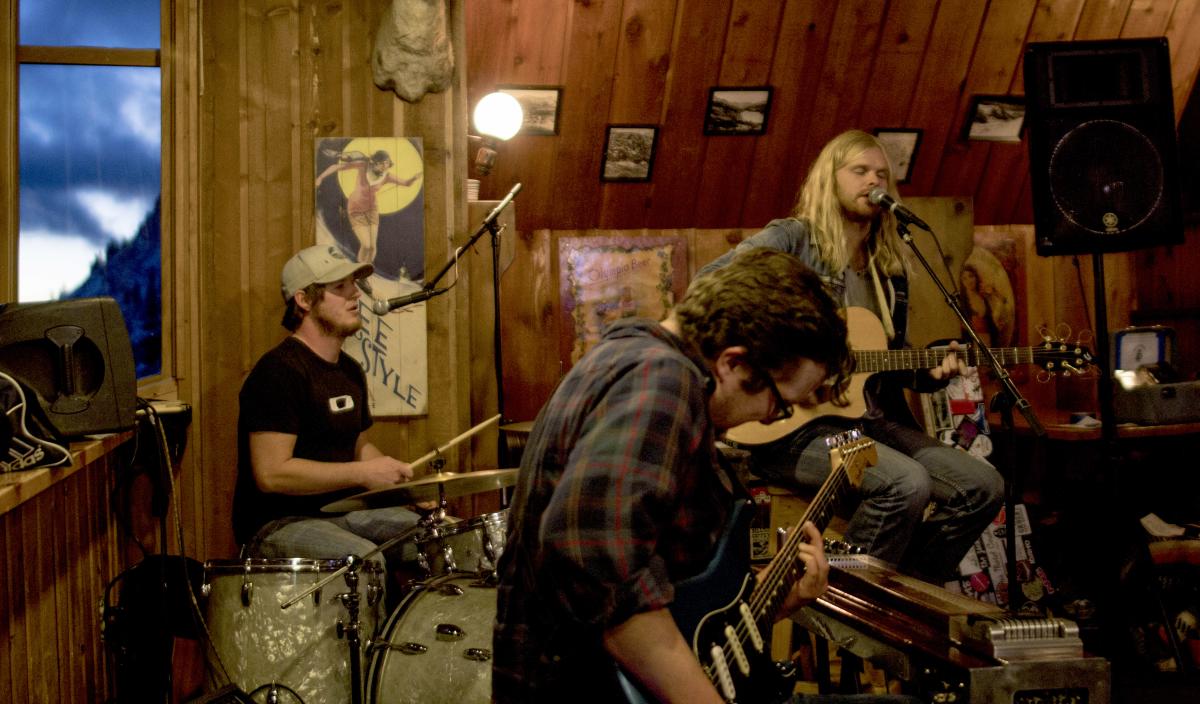 The Peruvian opens at 3:30 p.m., and you can get drinks all evening. Live music is booked every Wednesday and Sunday for the rest of the season, with random shows on other days, as well as some DJ nights. From the funk of Moab-based band Stonefed to the blues of Jordan Young, you never quite know what you'll get. On Friday nights Alta Radio broadcasts live from the bar; you can stream it at altaradio.org.
The Peruvian is not a typical ski town bar. Or is it? You'll have to decide for yourself. All I know is that after a long day of skiing, I prefer to sit with friends, talk about the turns, dance to the tunes, and enjoy some spirits at 8,500 feet.
Words: Talia Keys