Discover a world of art at the Utah Museum of Fine Arts (UMFA) at the University of Utah. Explore 5,000 years of human history and creativity through the region's most dynamic collection of global art, from ancient objects to the latest contemporary works.
What's in it for you? A wake-up call for your senses, a conversation starter, a fresh take on the world, through ongoing and temporary exhibitions and fun, thought-provoking experiences for families and adults. All this in the award-winning Marcia and John Price Museum Building—itself a work of art.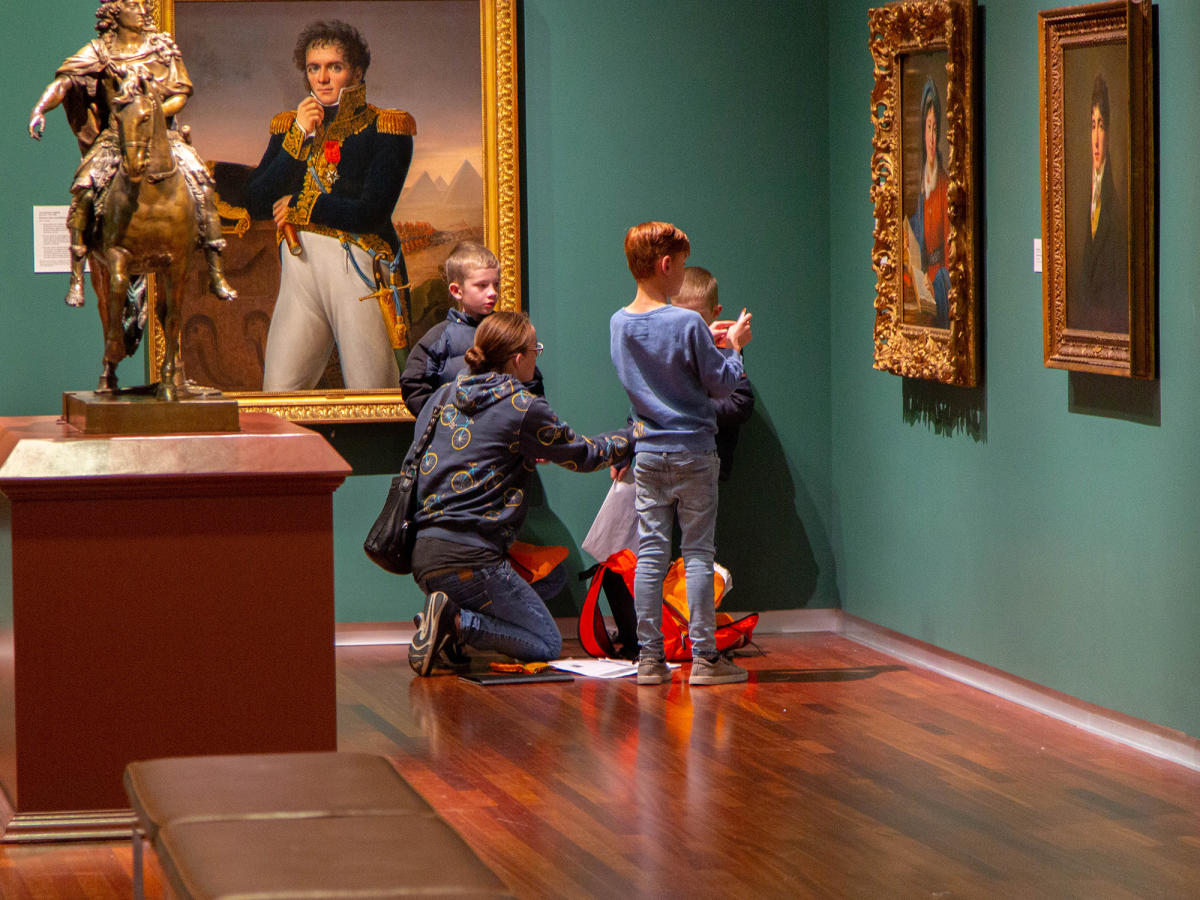 This fall, experience the work of four renowned artists from prestigious national art collections in the museum's dynamic permanent collection galleries. You'll see three iconic landscape paintings by American artists Thomas Moran, Georgia O'Keeffe, and Alma Thomas, on loan from the Smithsonian American Art Museum, and a fourth painting, by renowned Mexican artist Diego Rivera, on loan from the collection of Art Bridges. All four works will be on display through Sunday, October 4, 2020.
About the works
Thomas Moran's Mist in Kanab Canyon, Utah (1892) is a spectacular rendition of one of Utah's most celebrated landscapes. You'll find it in the UMFA's award-winning American and regional galleries. There you can explore how nineteenth-century artists represented the Utah landscape and shaped popular perceptions of the American West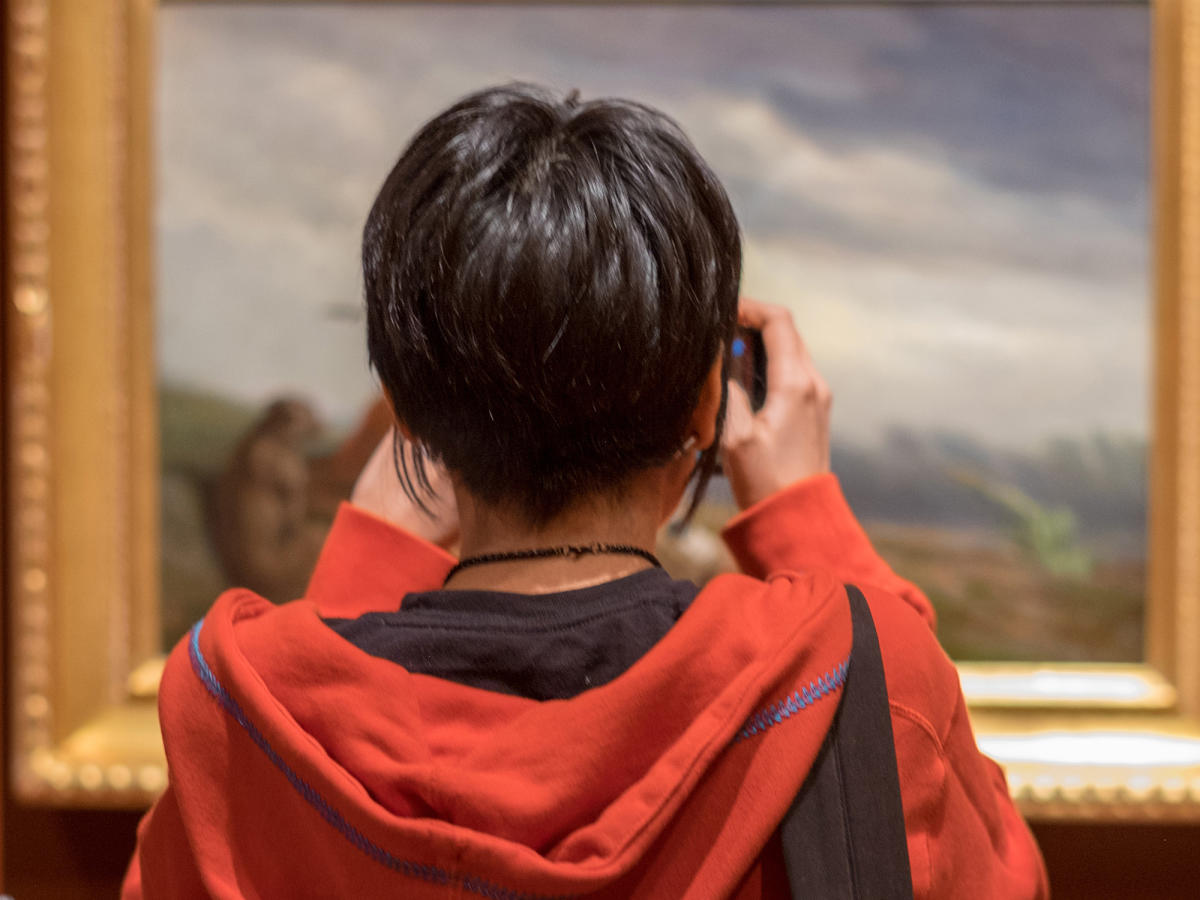 Look for Georgia O'Keeffe's stunning Manhattan (1932) nearby. The acclaimed artist's modernist take on a Manhattan skyscraper invites visitors to examine modern responses to the urban landscape at a key moment in American history.
Head to the UMFA's modern and contemporary galleries to see Alma Thomas's Red Sunset, Old Pond Concerto (1972). Thomas, an African American artist whose work has received new, and overdue, attention only recently, offers fresh insights on women working in the post-World War II environment.
Together these three paintings make up a mini-exhibition, The Lay of the Land: Landscape Paintings from the Smithsonian American Art Museum, created through a multi-year, multi-institutional partnership formed by the Smithsonian American Art Museum as part of the Art Bridges + Terra Foundation Initiative.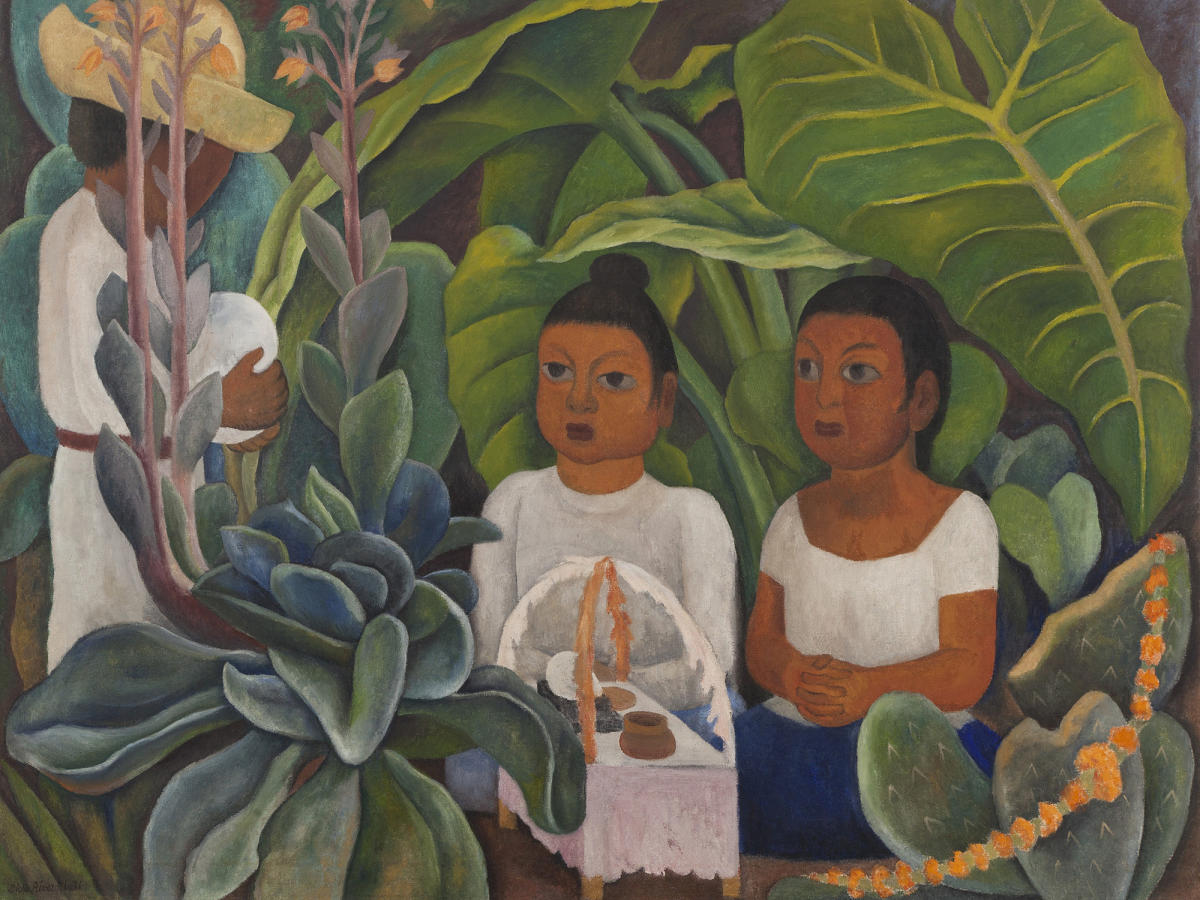 Elsewhere in the American and regional galleries, don't miss Diego Rivera's La ofrenda (1931). This painting showcases the artist's skillful depiction of the indigenous traditions of his home region in Mexico in a modernist idiom. La ofrenda depicts an altar dedicated to a deceased person, part of a ritual associated with the Mexican celebration of life and death called Día de los Muertos (Day of the Dead). The loan has inspired a year-long partnership with Artes de México en Utah with wide-ranging programs designed to interest everyone from schoolchildren to art scholars alike.
Take in these remarkable paintings alongside the UMFA's own masterpieces, and enjoy a fun afternoon or date night exploring diverse artistic visions from around the globe.
Bring the kids
Looking for kid-friendly ways to explore fine art? The UMFA has you covered. Check out a Family Backpack at the welcome desk (free with admission) and give your children hands-on and close-looking activities that help them connect with individual art objects and the cultures they represent. Watch your kids learn about art at a fun interactive station in the family-focused Basecamp area while you relax on comfy seating.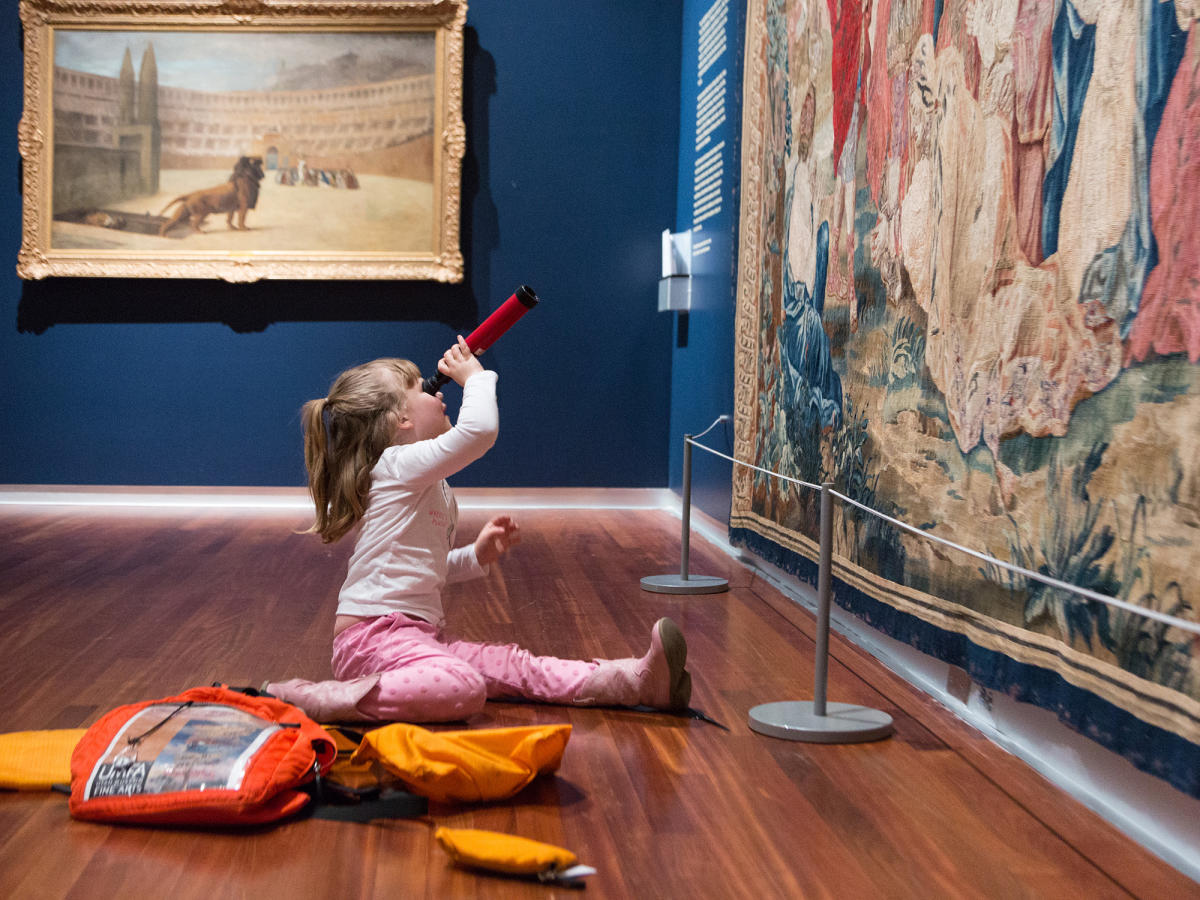 Admission is free the first Wednesday and third Saturday of every month, and the Museum is open late on Wednesday nights, when admission is just $5 after 5 pm. The UMFA is located on the U's easily accessible south campus, between Rice-Eccles Stadium and the Huntsman Center.
Want the latest info? Visit the online event calendar, follow the UMFA on Facebook or Instagram and sign up here to receive the e-newsletter.
Plan your visit now.