Summertime is upon us, which in the Utah can only mean one thing: the return of Saturday's Voyeurby Allen Nevins and Nancy Borgenicht. The 2019 edition (the 41st annual!) edition of Saturday's Voyeur once again lampoons Utah culture and politics with biting satire and cathartic wit. Audiences can look forward to Nevins and Borgenicht's signature take on recent local and national issues including a naming crisis for "America's Choir," a nation divided by the media, evolving gender identities, changes to Utah's alcohol laws, and of course an homage (or several) to the current president of the United States.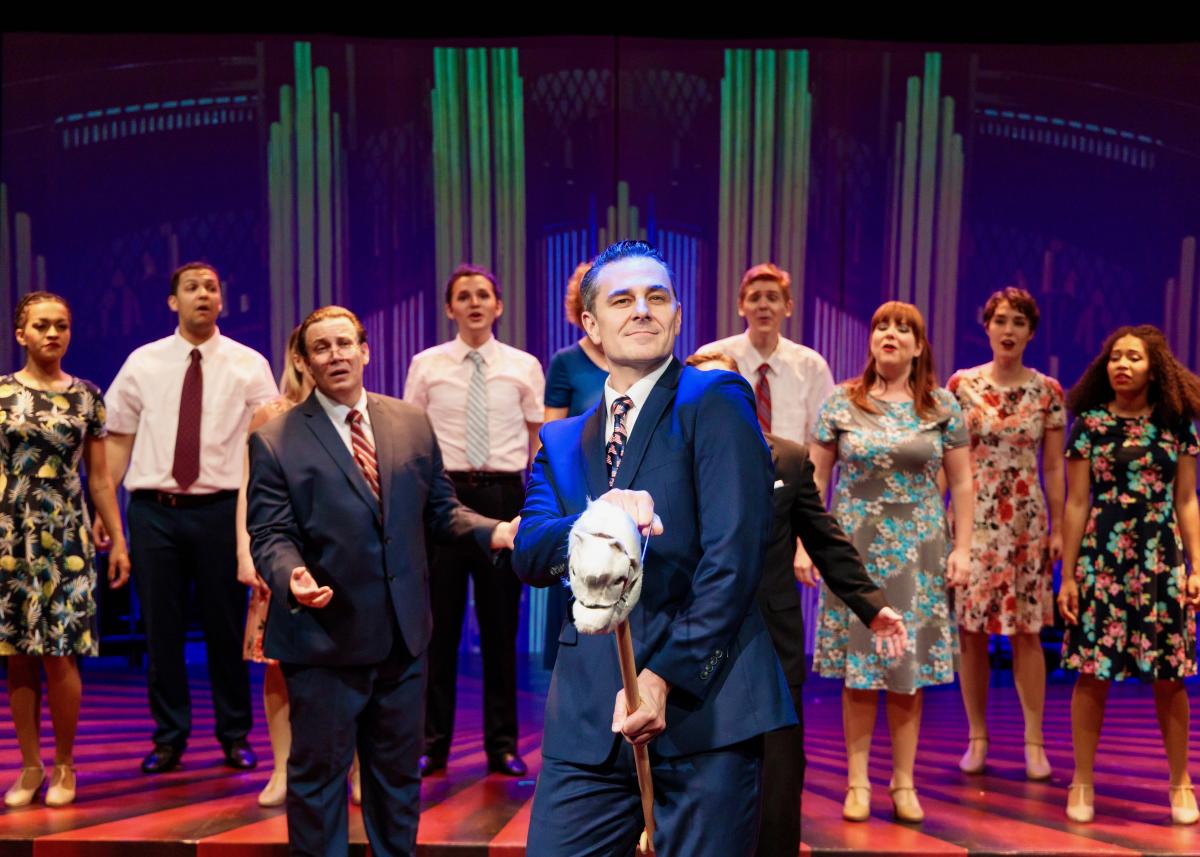 Now in its fifth decade, Saturday's Voyeur has been a major player in Utah's cultural identity. This musical satire written from scratch each year- celebrates the vibrancy of life in Utah with wit and candor. The production's popularity is a testament to the willingness of Utah audiences to laugh at the things that make living in Utah a place like none other. In a cathartic, honest manner, the production unabashedly examines the underpinnings of Utah culture. At its core, Saturday's Voyeur is everything theatre and political satire should be. It brings together a community. It encourages us to love ourselves, each other and this pretty, great state that we share. Over 15,000 Utahns attended last year!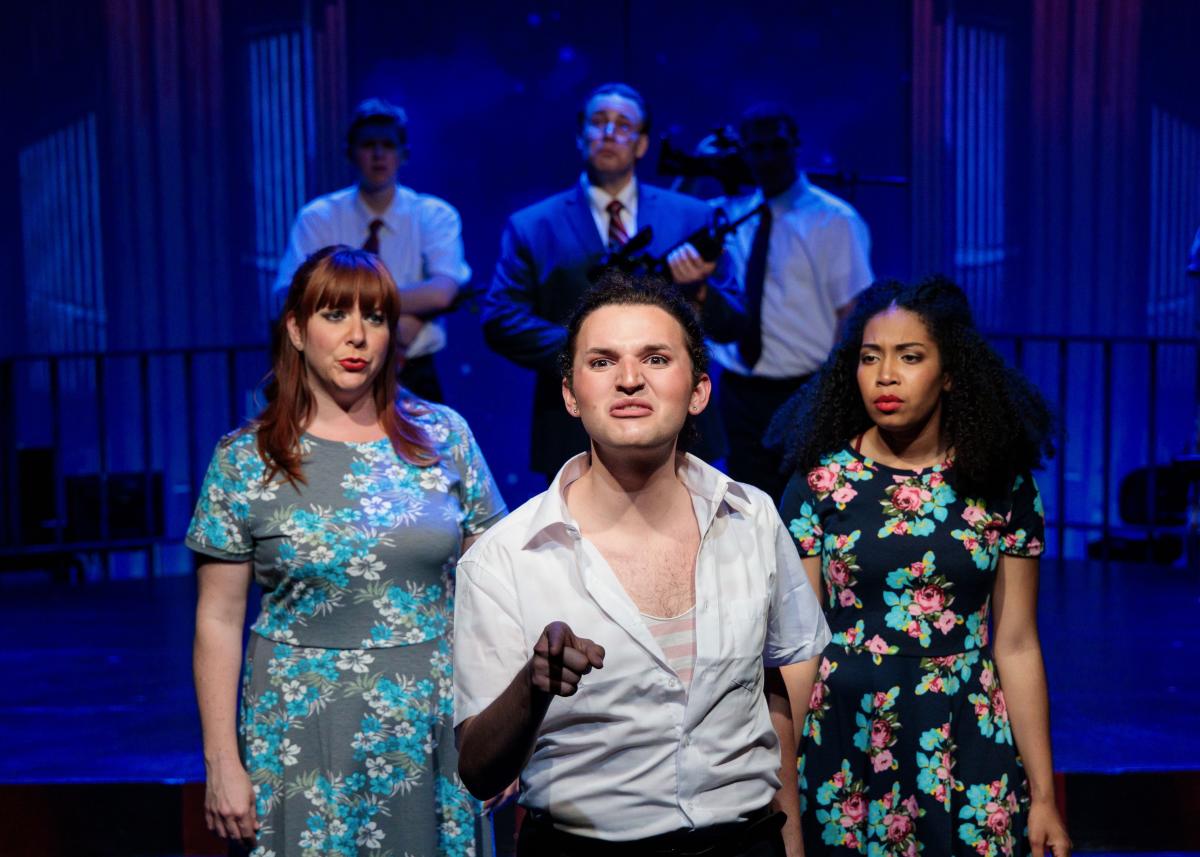 In approaching this year's production, playwright Allen Nevins stated, "For a satirist, the only thing worse than no ridiculous news is too much ridiculous news. In this time of Marvel superheroes saving the world, what we really need is a Mary Poppins-type to fix the child in the White House."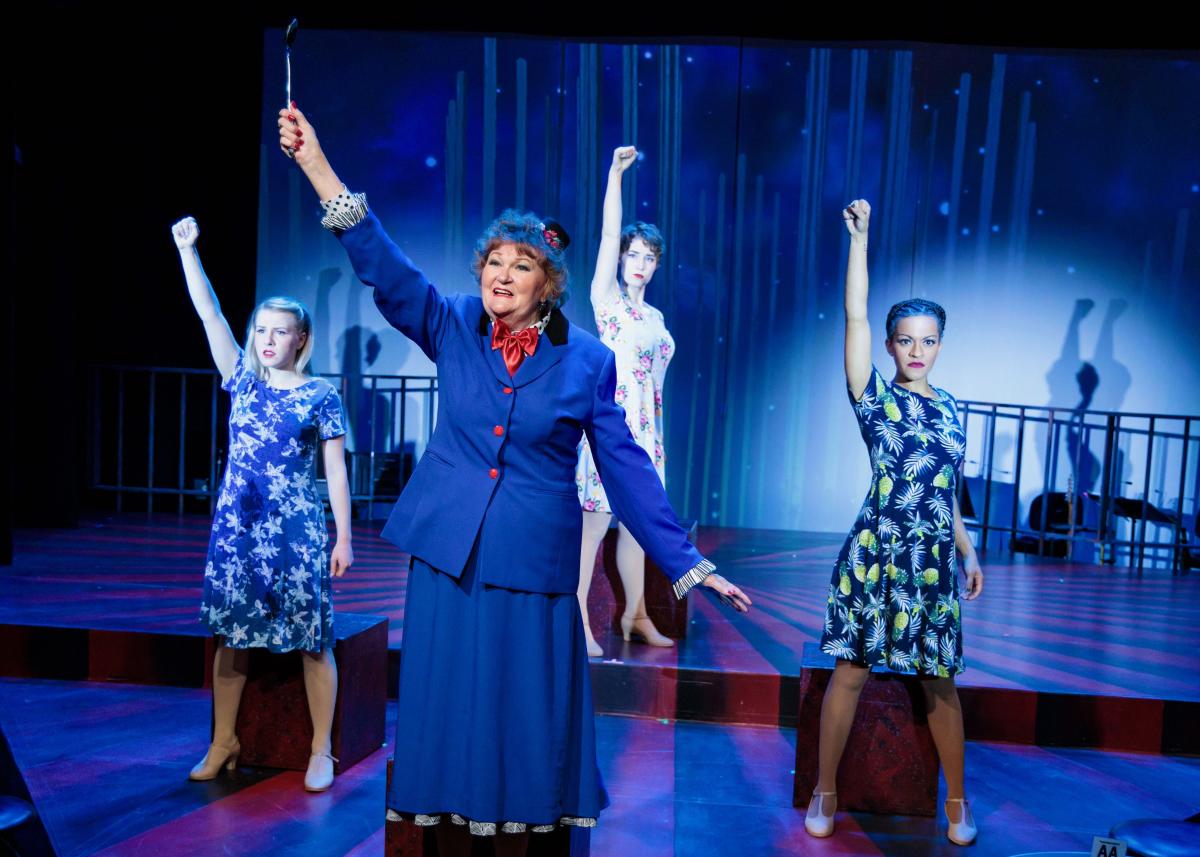 Classic Voyeur characters, including Joseph Smith, Brigham Young, and Mitt Romney are expected to return, along with a few surprises—both new and old. 2019's installment sees the return of Saturday's Voyeur alumni Annette Wright, Dan Larrinaga, Justin Ivie, and Robert Scott Smith. Making their Voyeurdebuts are Daisy Allred, Aalliyah Ann, Bradley Hatch, Matthew Tripp, Julie Silvestro Waite,and Jacob Weitlauf. Also joining the cast are Fiona Hannan and Madi Cooper, who made their SLAC debuts earlier this season in Pinkalicious The Musical and The Wolves, respectively.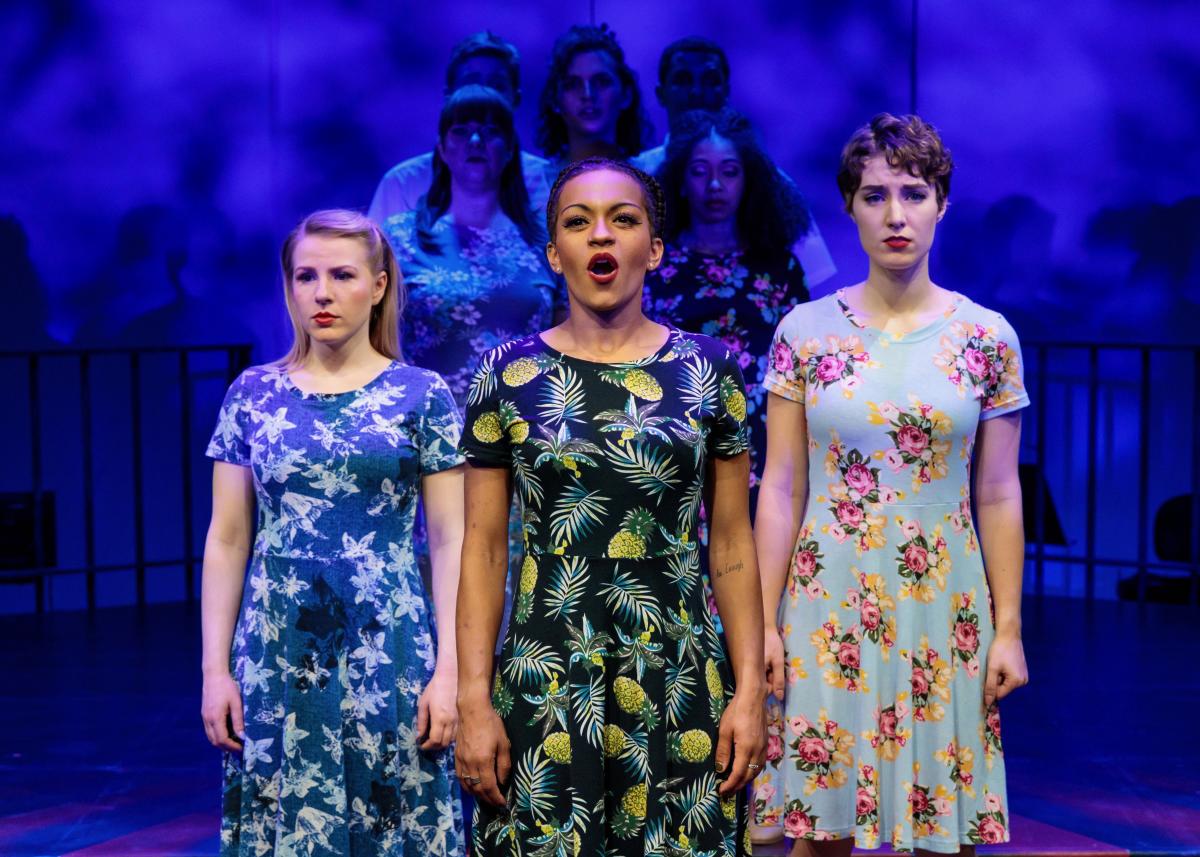 The creative team includes SLAC's Executive Artistic Director Cynthia Fleming (director/choreographer), Michael Leavitt (music direction), Michael Horejsi (set design), Heidi Ortega (costume design), Jesse Portillo (lighting design), Maxwell Seltenrich (sound design), Dwight Camillucci (projection design), Janice Jenson (production stage manager), and Jennie Sant (stage manager).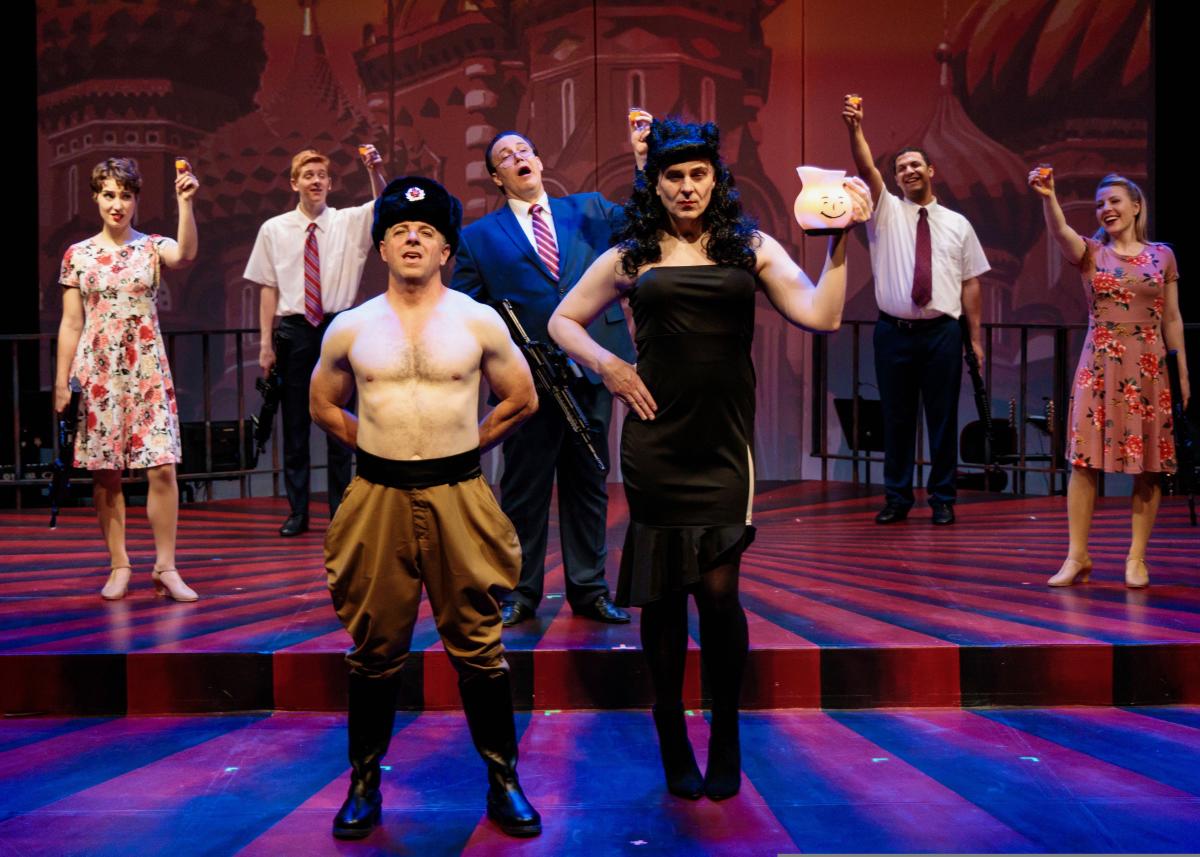 "At the beginning of our theatre season, our intention at SLAC was to present works that entertain, inspire, and hopefully begin to help heal the cultural divide in our nation—or at least explore the realities of what it's like to live in such a divided country," said Fleming. "This year's production of Voyeur is—surprisingly—an irreverent companion piece to The Cake, in that we hold a magnifying glass over extreme thinking on both sides of the aisle, in hopes to point out the ridiculousness of remaining a polarized culture." She adds, "As a theatre company, we're once again trying to remind our audiences that at the end of the day, no matter what our viewpoints are, we're all in this together."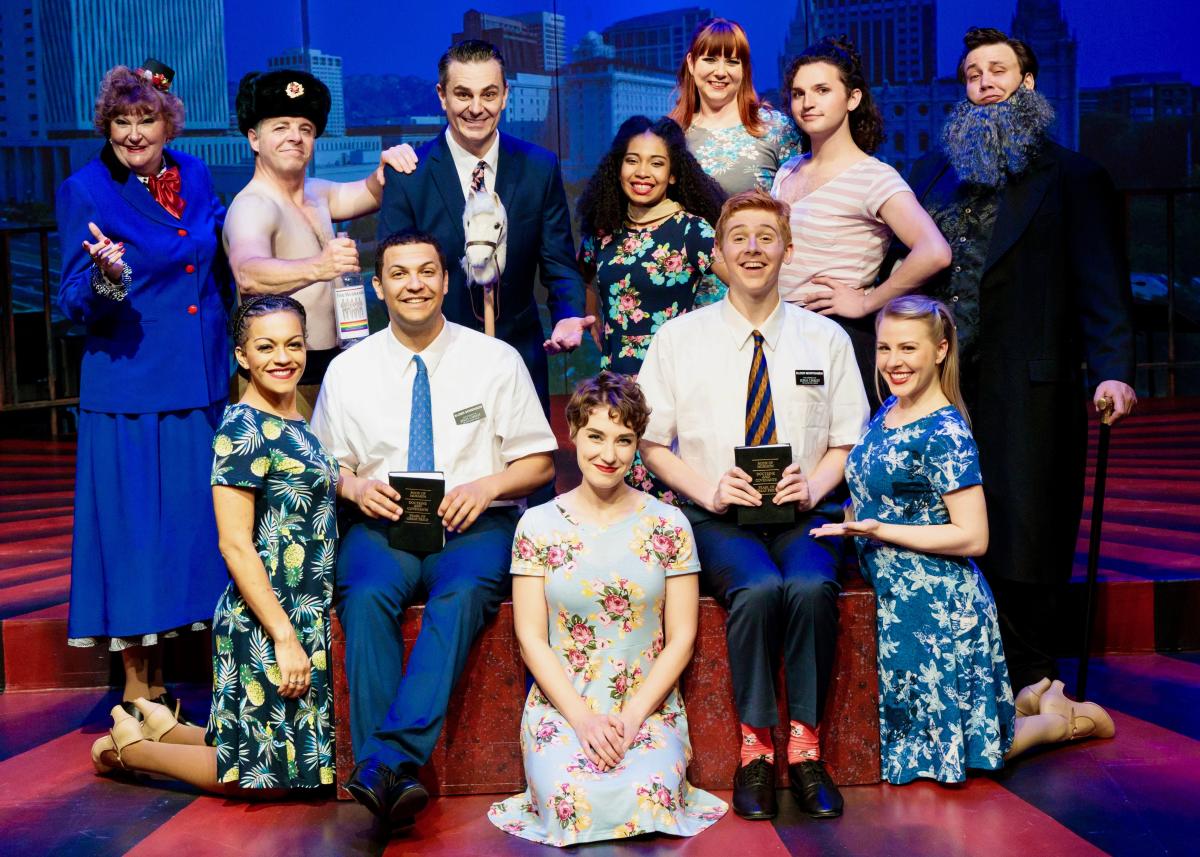 Join the thousands of Utahns who enjoy a good laugh at themselves! Pack a picnic, grab your friends, and visit Salt Lake Acting Company. Saturday's Voyeur 2019 runs June 26 through September 1. Tickets can be obtained via tickets.saltlakeactingcompany.org, in person at the SLAC box office, or by calling (801) 363-7522.
Disclaimer: Saturday's Voyeur 2019 contains adult language and themes.