Besides football games and that crisp mountain air, the changing of the leaves is a phenomenon everyone enjoys­, and don't try to deny it, you enjoy it, we know you do. So after you bring out that fuzzy cardigan and sip on some warm apple cider­, rake your leaves into a neat pile and immediately destroy that pile with a graceful dive into said pile, we have one other thing for you to add to your bucket list this fall–visit the best kept secret and not so secret fall foliage spots in Salt Lake. From day hikes to drivable city scenes, we'll make your wildest dreams of burnt oranges and whistling yellow aspen leaves come true. 
Utah State Capitol
350 N State St, Salt Lake City, UT 84103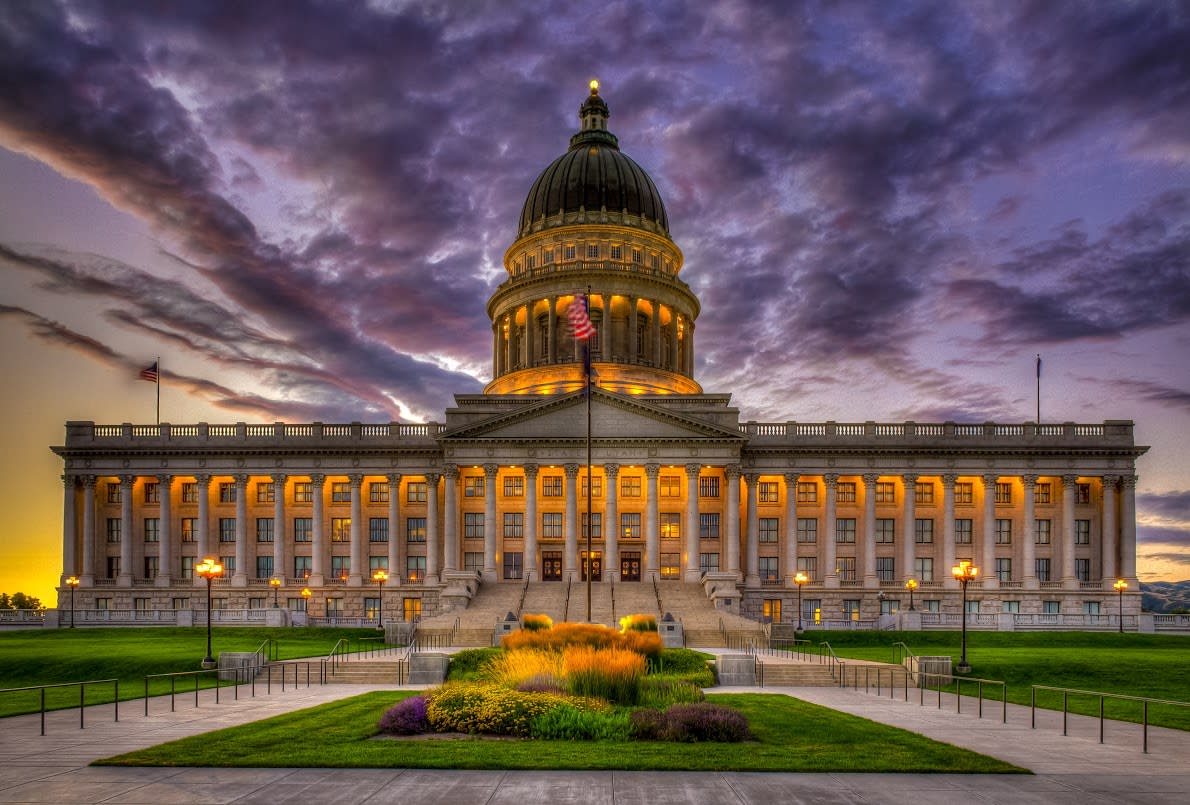 This isn't just a place for politics and swoon-worthy engagement photos, but the Utah State Capitol is home to some of the most stunning autumn colors in Salt Lake with a fiery hue, and bonus, almost every tree picturesquely lines the walkways–can you say easy access? You'll have stepped into the perfect fall photo backdrop without ever having left the city.
Memory Grove Park
300 N Canyon Rd, Salt Lake City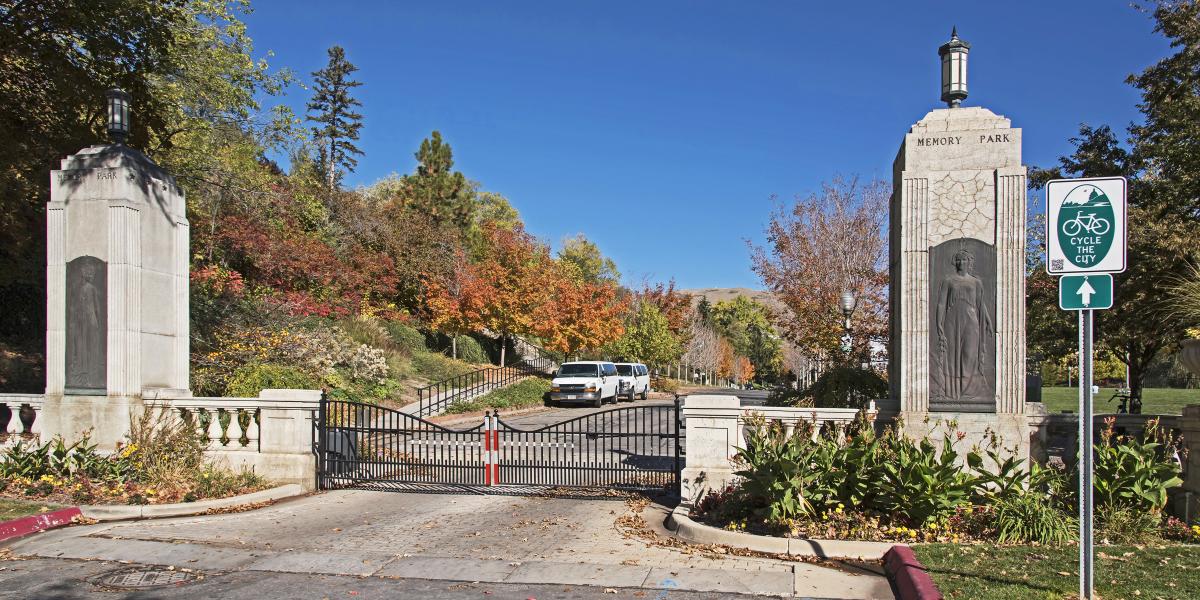 After your excursion at the Utah State Capitol, turn to your right, or left, whichever way you're facing, go east. Down the dirt path you'll find a hidden park with hints of reds and yellows along the way. The further you walk down, the more colors you'll see surrounding the park. Since this park is at a lower elevation than the mountains you'll be pleasantly surprised by the still vibrant colors late in the season.
City Creek Canyon
City Creek Canyon Rd, Salt Lake City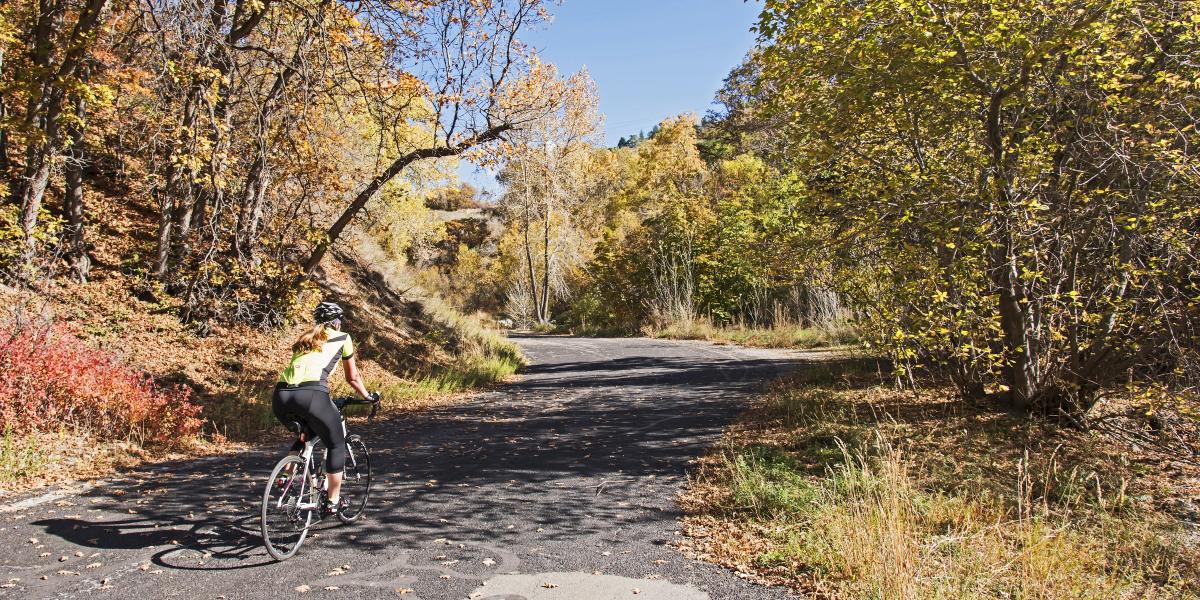 If you're already at Memory Grove Park and you brought your hiking shoes, follow the trail north and you're in City Creek Canyon, that easy. This canyon is still in city limits but filled with dense red, yellow, and orange trees, so you'll be enveloped by nature pretty quickly. As you continue on, the trail merges into an old road that then splits into two paths. So you can choose your adventurous route and go as far as you'd like.
Main Street Salt Lake City
155 Main St, Salt Lake City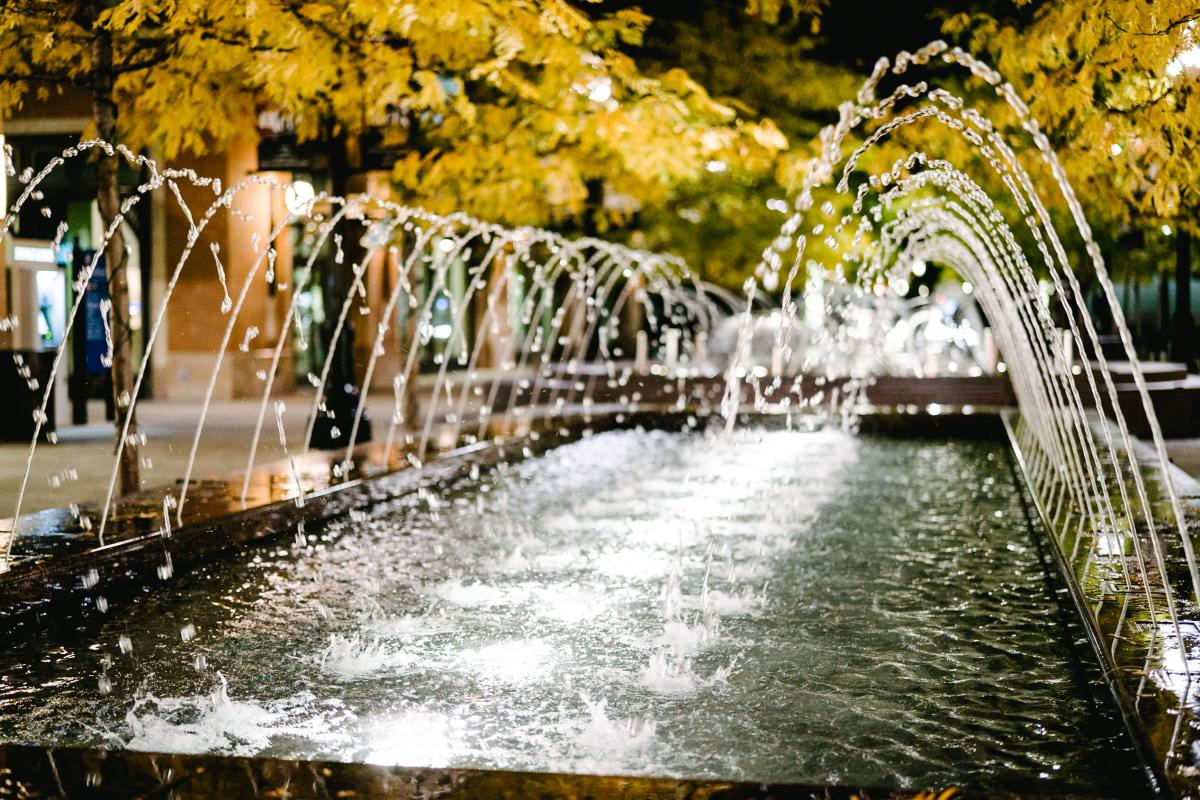 After grabbing a croissant at Eva's Bakery, walk up and down Main Street to find the best combination of skyscrapers and luminous yellow leaves. Although the trees are a bit smaller than the ones you'll find at Memory Grove or City Creek Canyon, you'll be mesmerized by the contrast of cement jungle to colorful trees placed in an orderly row, almost as if someone put them there on purpose…
Millcreek Canyon
3800 Millcreek Canyon Rd, Salt Lake City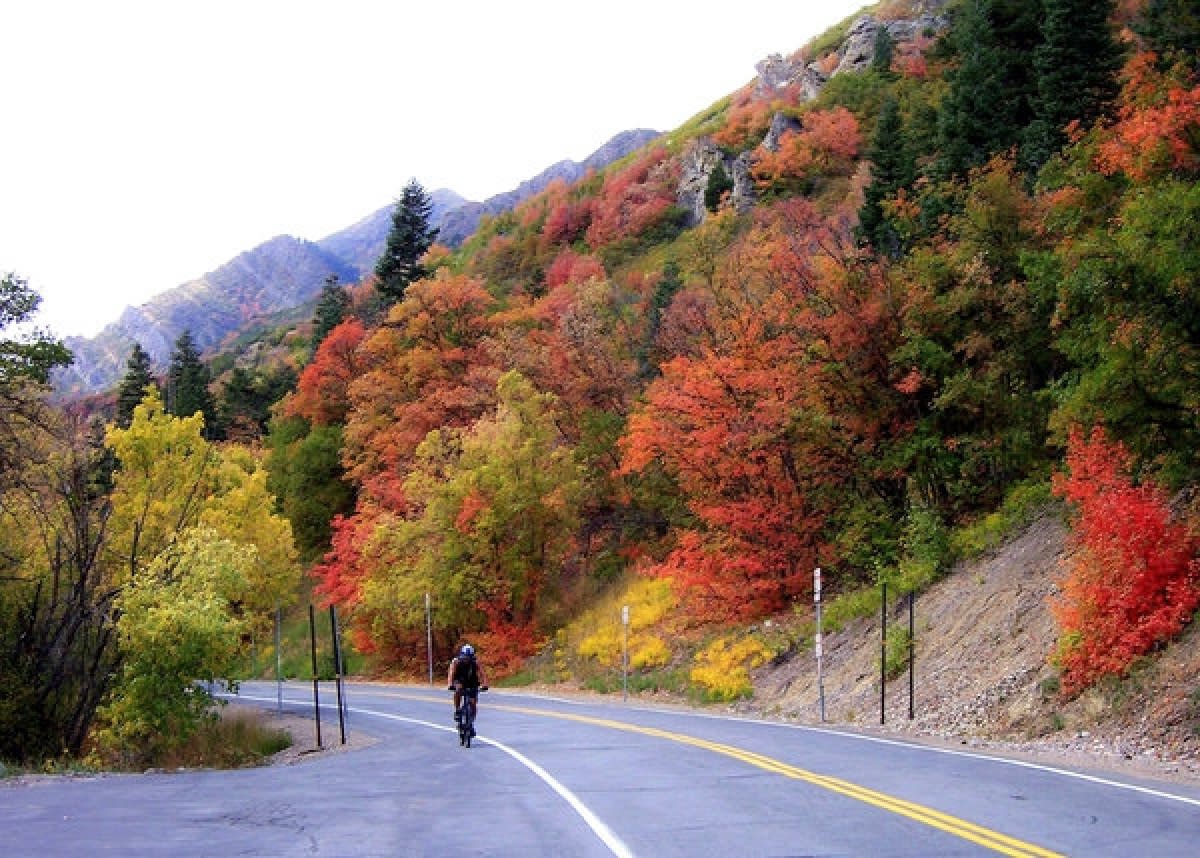 Not only is Millcreek Canyon one of the only canyons you can bring your dog-child to, but it also hosts a wealth of sprawling fall colors in Salt Lake. We'd say finding warm tones in Millcreek is easily a dealer's choice. Pick almost any trail, Elbow Fork, Bowman Fork, Big Water Trail, or keep driving Millcreek Canyon Road to experience the oversized whimsical yellow and orange trees.
Brighton Resort: Big Cottonwood Canyon
8302 S Brighton Loop Rd, Brighton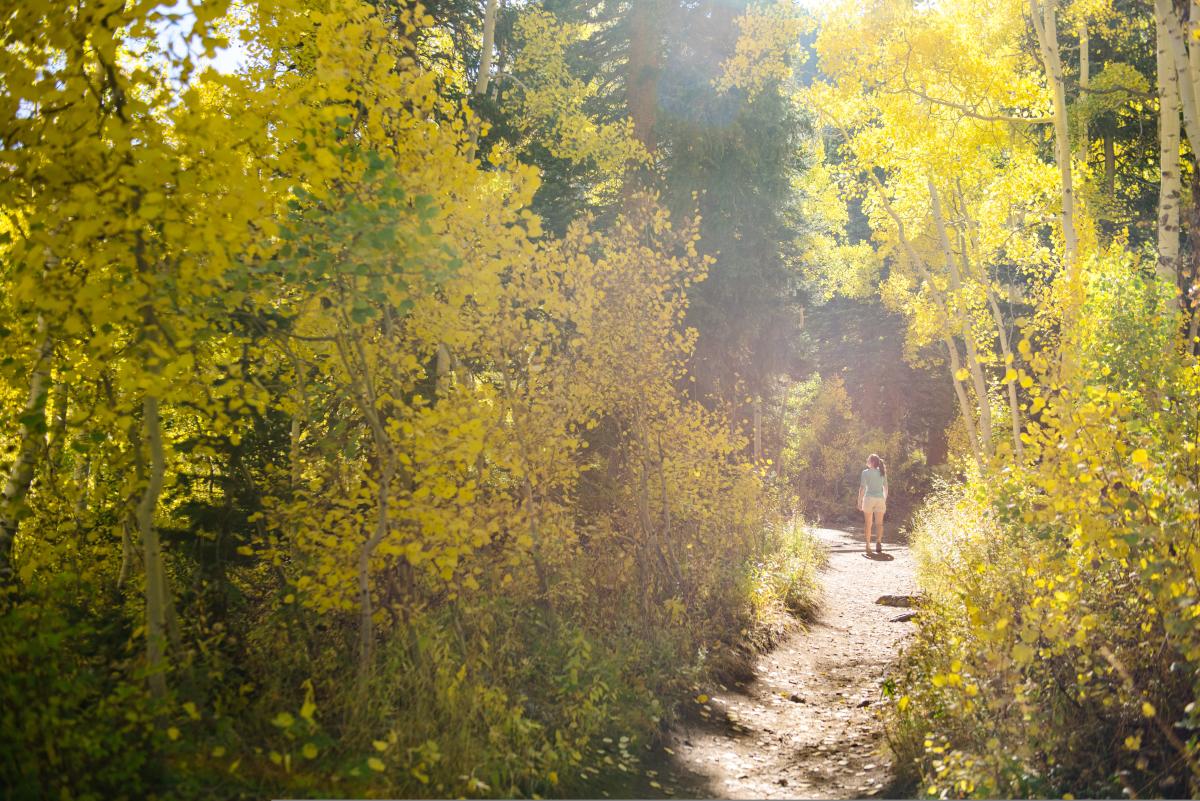 The canyon drive envelopes you with pops of autumn color, but just wait until you get to the top of Big Cottonwood. Brighton Ski Resort is the real showstopper. Ski runs once bustling with adrenaline junkies swishing through incredible Utah powder now reveal the calmer side of nature with colorful aspens and pine trees galore. Spend the day hiking to Little Cottonwood Canyon by way of the Alta-Brighton Loop, a journey worth the effort, or take a short trail–Silver Lake Loop–both will showcase nature's fall hues.
Silver Lake Loop at Brighton Resort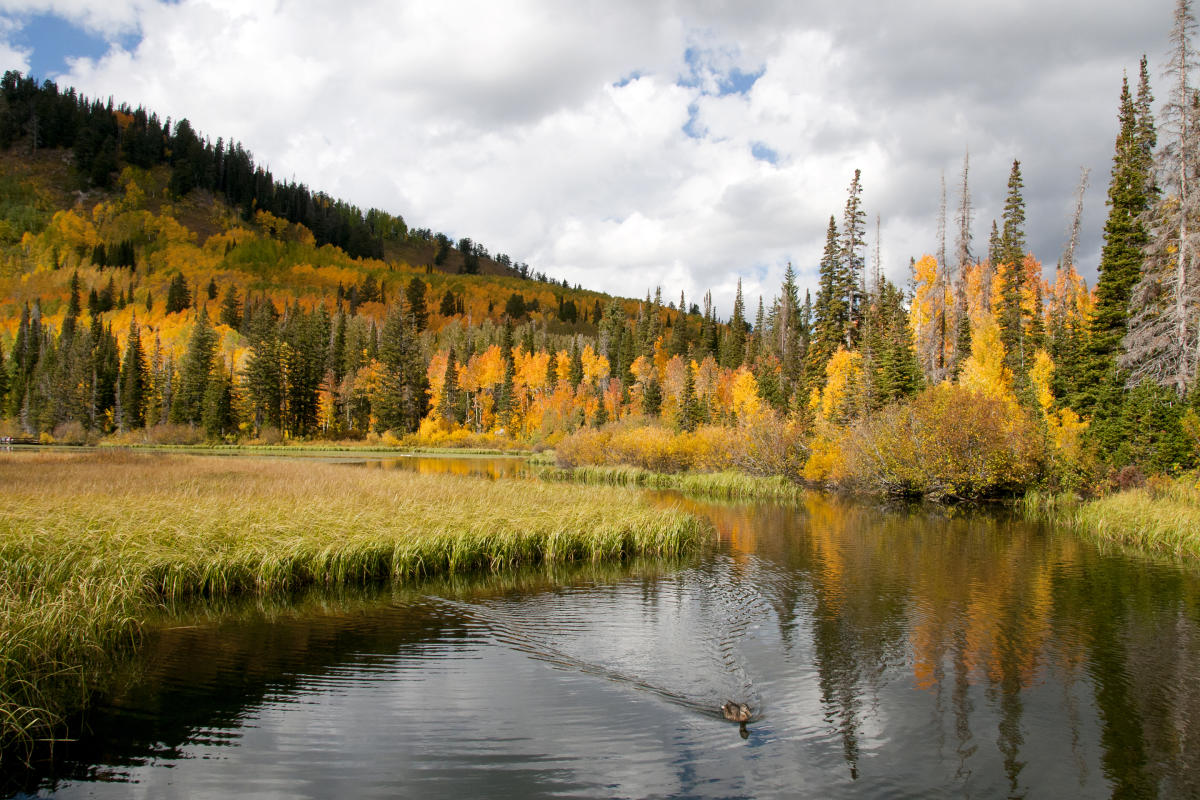 Speaking of Silver Lake Loop, this easy .9-mile trail will entice your eyes while satisfying everything you might want in a fall hike. Here you'll find a lake, mountains, gleaming aspen trees and a fishing dock. If you aren't a fan of weeklong exhausting treks, but you geek out about nature, this might just be the perfect mountain trail for you.
Red Pine Lake Trail: Little Cottonwood Canyon
(40.5756, -111.681)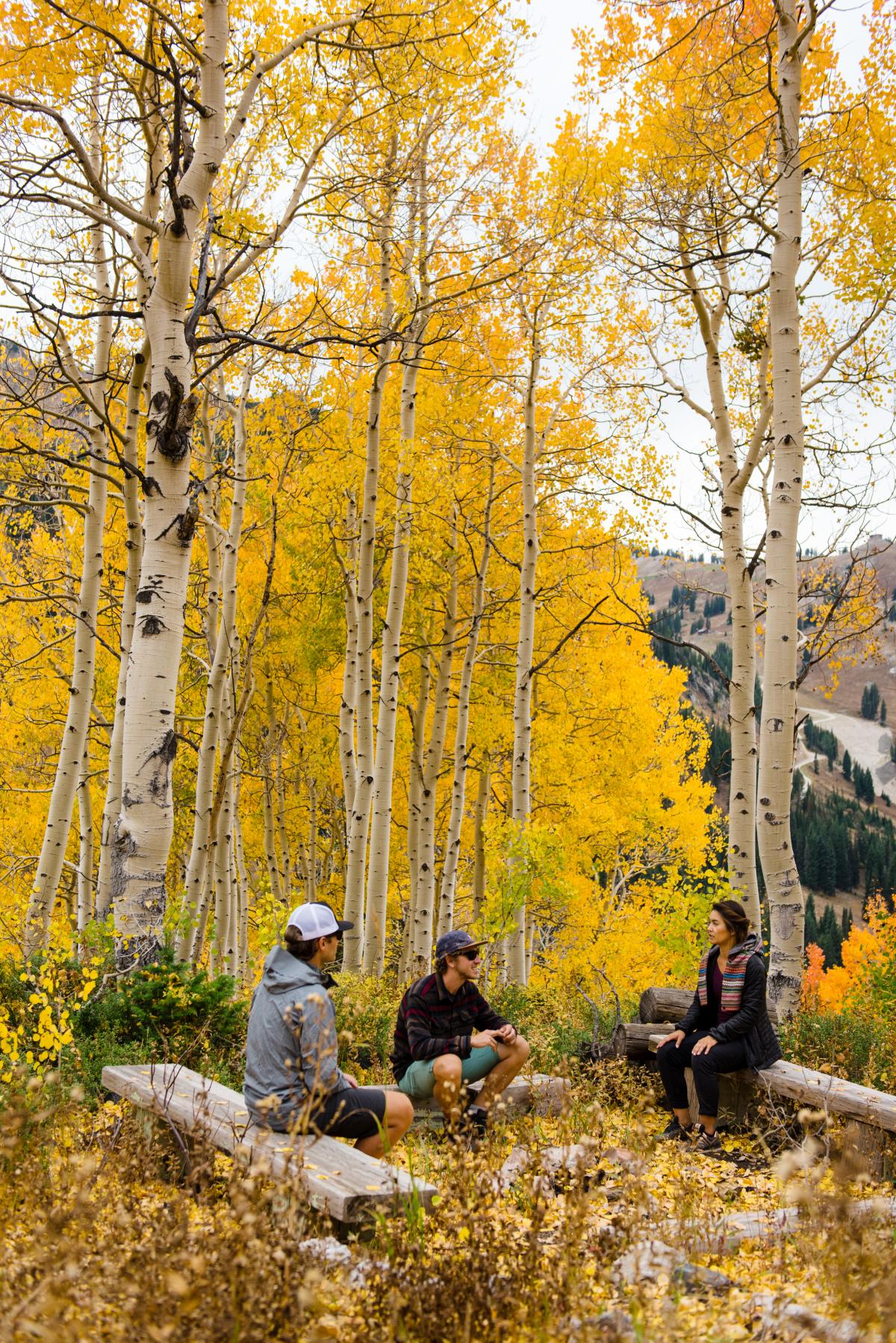 Starting at White Pine Trailhead to get to Red Pine Lake Trail, we know, confusing, this 7.1 mile hike is difficult but well worth it if you love aspen trees. Along the route there's multiple well-established aspen groves, showing off speckled yellow leaves and mountain viewpoints in between each grove break. Whether you finish the entire hike or turn around halfway, all your aspen dreams will come true, we can promise you that.
Snowbird: Little Cottonwood Canyon
9385 Snowbird Center Drive, Snowbird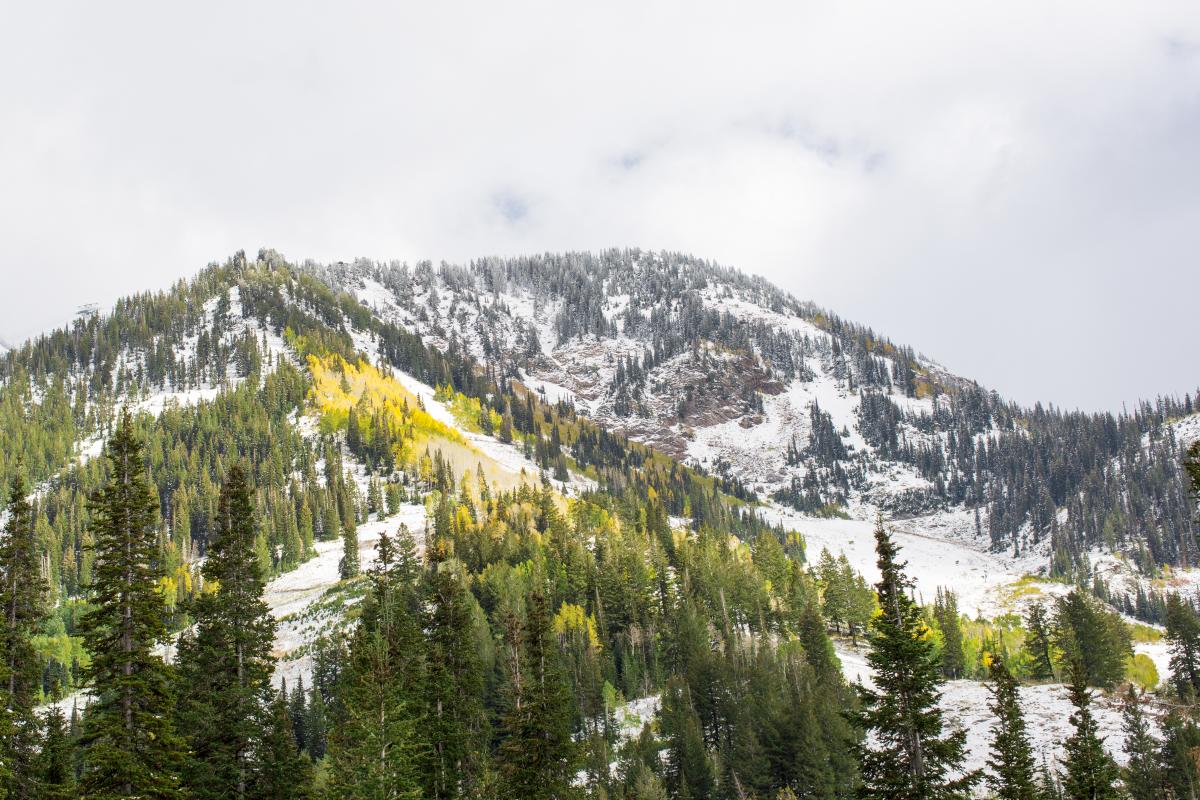 If sitting on top of a mountain while sipping on a stein of German beer is your ideal weekend, this will be your favorite of all the autumn getaways. Since Snowbird hosts the famous Oktoberfest, situated atop 7,500 feet with brightly painted surroundings, you don't have to stray far to enjoy a good beer and a good view. Given the name of the resort, don't be surprised if some snow mists across the vivid landscape, leading way for a picture-perfect scene, beer in hand. 
Liberty Park
600 East 900 South, Salt Lake City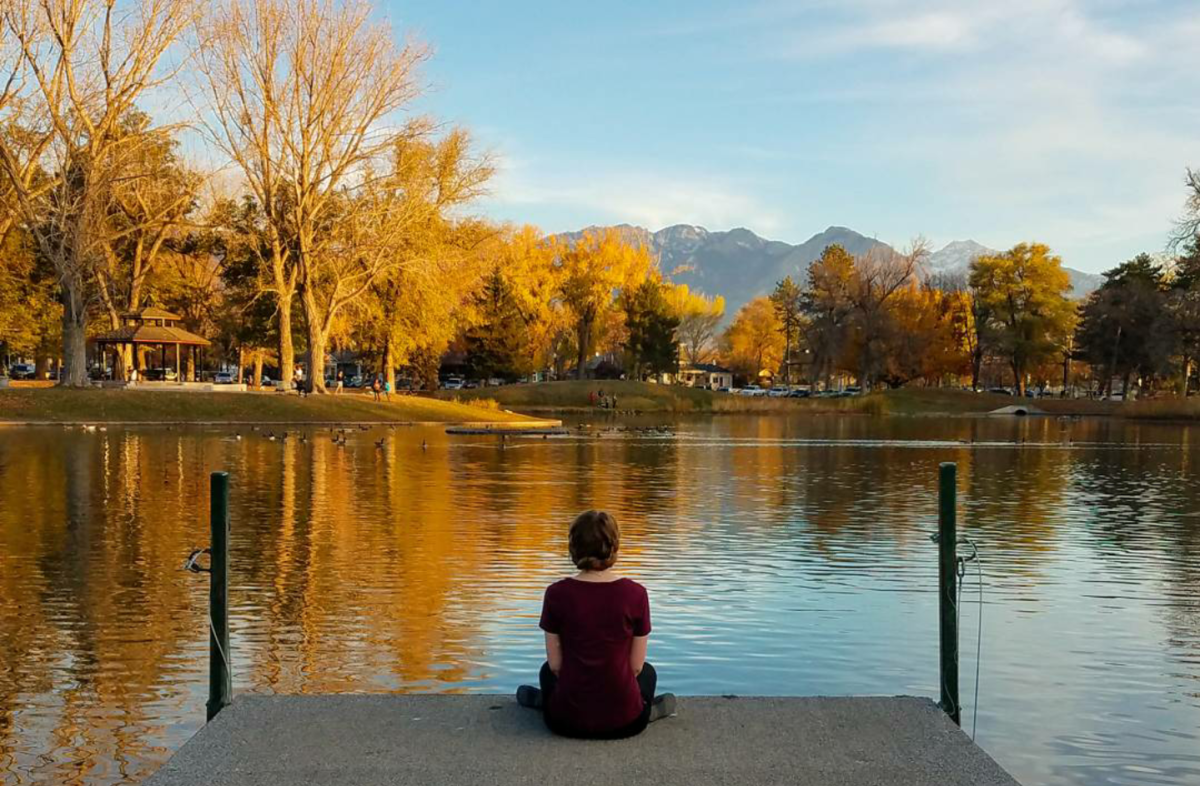 A quick jaunt from Sugar House or downtown Salt Lake, this 80-acre park with 100+ year-old trees gives way to the best-draped foliage in Salt Lake. Whether you're visiting for the first time or you've been every weekend, Liberty Park is a local staple that stays relatively quiet in the fall. So if crowds aren't your jam, grab a warm latte from the Bird Feeder Café and leisurely stroll through this massive park while appreciating the still standing trees tinted pastel yellow and orange.
A Neighborhood of Sunshine Yellow
1500 S 800 E, Salt Lake City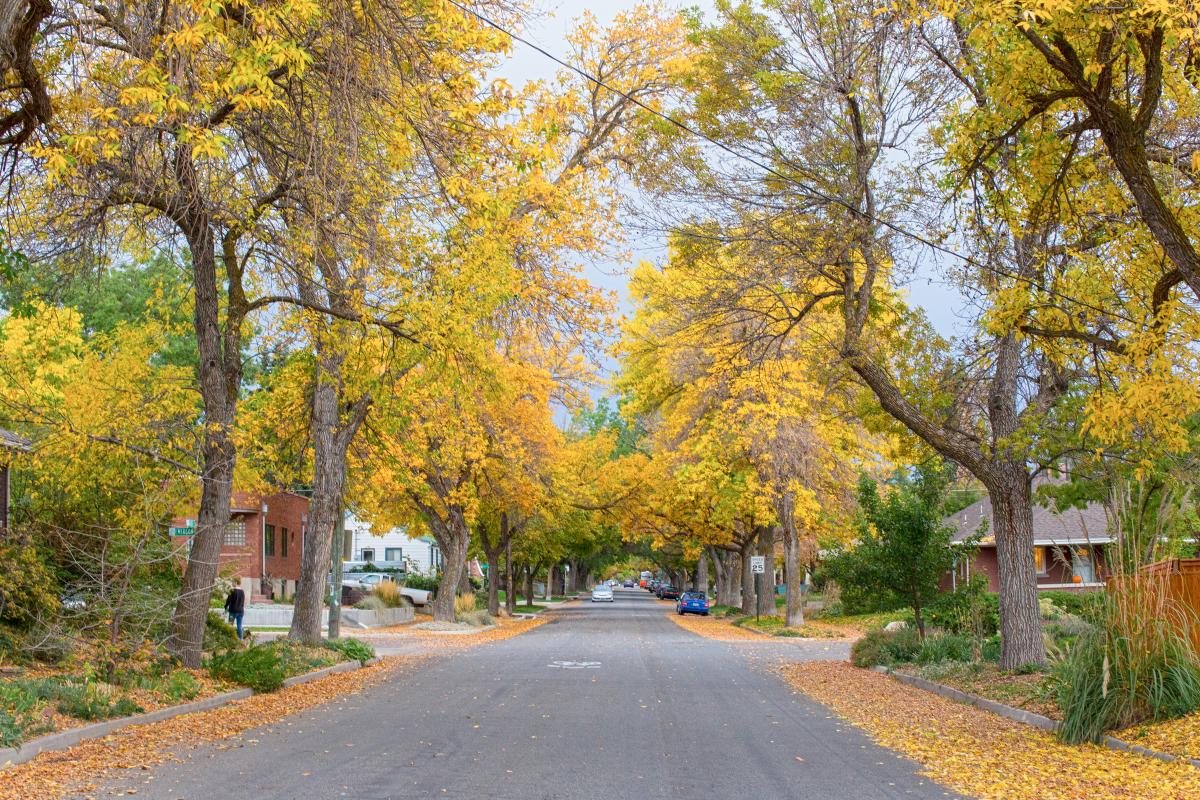 Forgive us, Sugar House neighborhood, but this hidden treasure is too good not to share. Remember when we talked about piles of fall leaves? Where to find glimmers of yellows and oranges? These arching historic trees gracefully stretch from branch to branch across 800 East, forming a heavenly tunnel of golden colors. Waiting at the precise time when half the leaves have fallen and no one has cleared them away gives you the perfect opportunity to make leaf confetti. New profile picture?