Salt Lake Acting Company (SLAC) has long been Utah's premiere home for new plays. Nestled in the Marmalade District, just north of downtown, you'll find SLAC's unique home: the historic 19th Ward House of Worship, re-purposed to house the theatre company.
As they dive into their 48th season, SLAC is proud to offer a host of exciting, funny, and poignant new work for Utah's most adventurous audiences:
A Funny Thing Happened on the Way to the Gynecologic Oncology Unit at Memorial Sloan Kettering Cancer Center of New York City
By Halley Feiffer
Utah Premiere
September 12 – October 21, 2018
Director: Sarah Shippobotham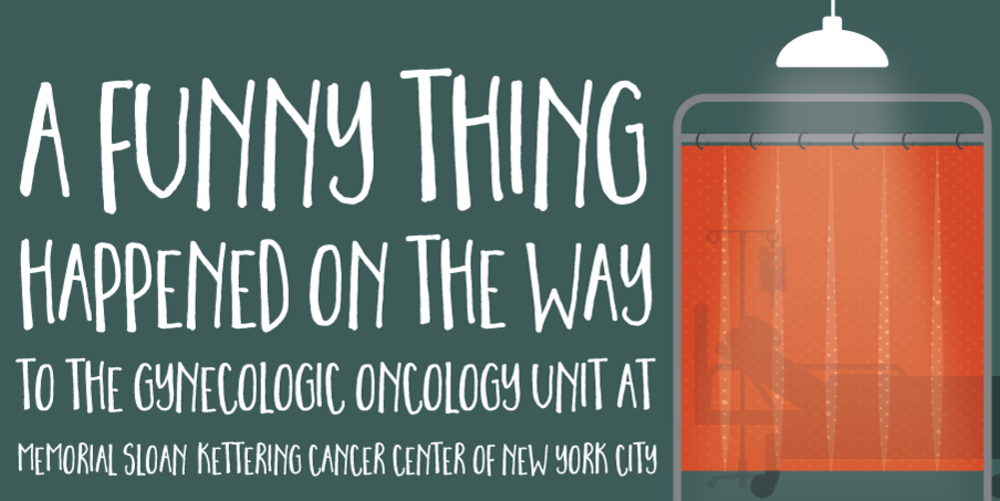 The season opens with this comedy by Halley Feiffer (daughter of famed satirist and cartoonist Jules Feiffer and New Yorker columnist Jenny Allen); a play ​reviewers​ are calling "a fantastically performed and directed show full of hilarity." It's a comic catastrophe when Karla, a crass comedian and Don, a sad super-nerd meet at the bedsides of their mothers at Memorial Sloan Kettering.
The Wolves
By Sarah DeLappe
Pulitzer Prize Finalist | Utah Premiere
October 10 – November 11, 2018
Director: Alexandra Harbold


A Pulitzer Prize Finalist, ​The Wolves​,​ b​y Sarah DeLappe is a quick and muscular story told through the lens of a high school girls' soccer team. Their minds move at warp speed, their emotions jostle for position, their bodies are fine-tuned, and their hormones are raging. It's war out there on the girls' soccer field.
Pinkalicious, The Musical
Book by Elizabeth Kann & Victoria Kann
Music by John Gregor
Lyrics by John Gregor, Elizabeth Kann, & Victoria Kann
Based on the book ​Pinkalicious ​by Victoria Kann & Elizabeth Kann November 30 – December 30, 2018
Director: Penelope Caywood


SLAC welcomes its youngest audiences for ​Pinkalicious, The Musical​, based on the popular children's book. The children's show has become a SLAC staple and holiday tradition for many families. SLAC will invite Title-1 elementary schools for 9 free performances as well as free performances at local schools, libraries, and bookstores.
​The Cake
By Bekah Brunstetter
Utah Premiere
February 6 – March 10, 2019 Director: Justin Ivie

2019 begins with the Utah Premiere of ​The Cake b​ y Bekah Brunstetter, writer on NBC's hit series, ​This Is Us.​ Della is the best baker in her politically red town, but now she's faced with a decision that pits her faith against family. Will she bake a wedding cake for two women – one of whom is as close as a daughter? The culture wars have never been so delicious.
Silent Dancer
By Kathleen Cahill
World Premiere
April 10 – May 12, 2019
Director: Cynthia Fleming Choreographer: Christopher Ruud

In the spring, SLAC will present the world premiere of local playwright Kathleen Cahill's newest work, ​Silent Dancer,​ a daring collision of theatre and dance, choreographed by Christopher Ruud of Ballet West and directed by SLAC Executive Artistic Director, Cynthia Fleming. Dangerous love, secret identities, maids, dancers, criminals, silent movies, and the most famous couple in New York – Zelda and Scott Fitzgerald.​ ​A groundbreaking dance/play/romance which expresses the pulse, the change, and the infinite possibilities of life in America.
Saturday's Voyeur
World Premiere
By Allen Nevins and Nancy Borgenicht
June 26 – September 1, 2019
Director: Cynthia Fleming


The season will end, as always, with Utah's most irreverent summer party, ​Saturday's Voyeur, by Allen Nevins and Nancy Borgenicht. This musical is written for us, about us, every year in celebration of the peculiarities of this place we lovingly call home. Pack your picnic and come party!
In addition to its exciting season lineup, SLAC continues to nurture community partnerships, new play development and educational programs in pursuit of its mission to engage and enrich the community through brave contemporary theatre.
SLAC has ticket pricing options for most any budget. Single tickets range from $25-$45. Plus, there are Student, Senior, and 30 & Under discounts available. Subscribers always get the lowest price, so ask about their Season Subscription options!
To reserve your seat and find out more about the season and other events, visitwww.saltlakeactingcompany.org​ or call the Box Office at 801.363.7522.