When Tom Monterosso visited Utah on a snowboard trip as an East Coast-raised college student in the early 2000's, he was immediately struck by Brighton's expansive terrain and seemingly endless powder. After a few days exploring the resort's winding trails and technical trees, he knew he would become a local someday. Now as the editor of Snowboarder Magazine, Tom lives in Cottonwood Heights with his wife, Lauren and fifteen-month-old daughter, Eloise. "Not only did we choose to move to Utah because we wanted to have a family, we wanted to raise our family in the mountains," says Monterosso. "We first lived in Salt Lake proper, but recently moved to Cottonwood Heights to be closer to Brighton. Not many ski areas are doing as much in the way of family inclusion as Brighton and that's why we chose to settle here. We want Eloise to have access and be able to spend as much time in the mountains as she wants as she grows up."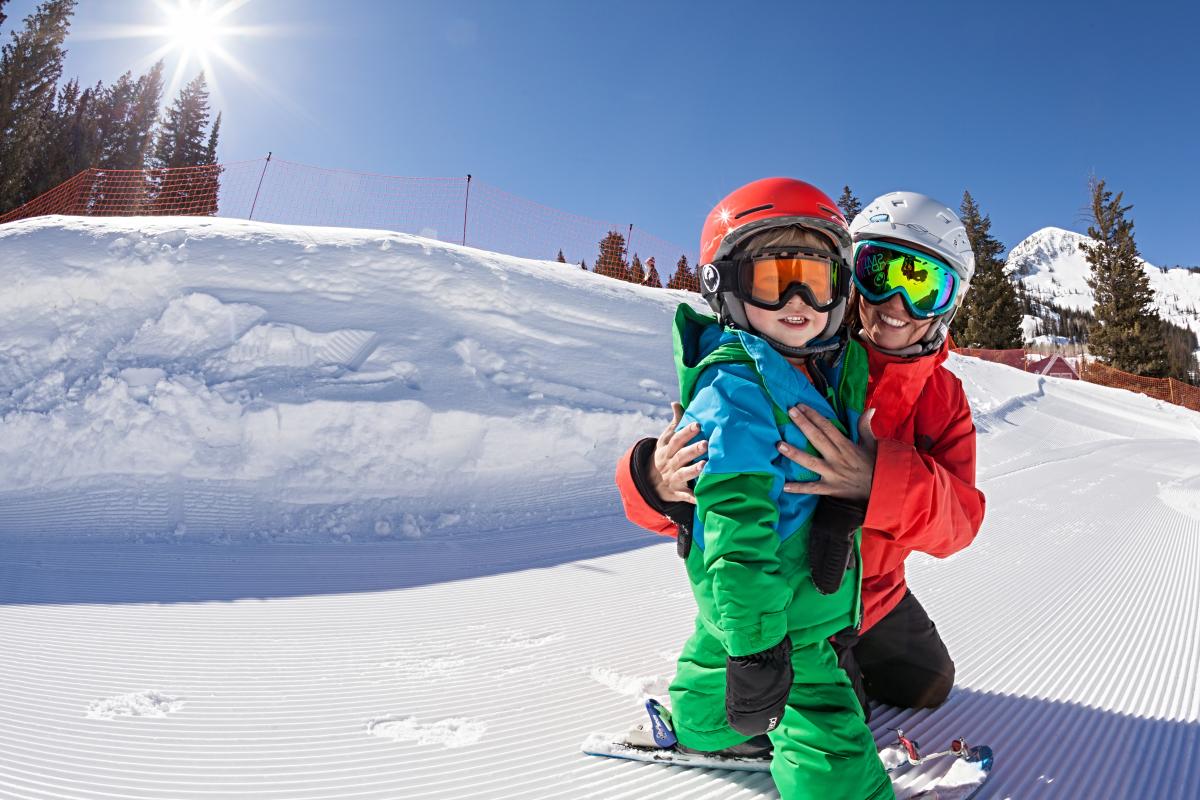 For those who are passionate about spending winter days in the mountains, sharing the love of skiing and snowboarding with your children is a cold-season priority. In Utah, where crisp, high altitude air; deep and fluffy snowfall; and plentiful bluebird days are reliable seasonal staples, getting kids into the alpine is an idyllic family pursuit. And it's never been easier to bring along the groms than when heading up Big Cottonwood Canyon to Brighton Resort.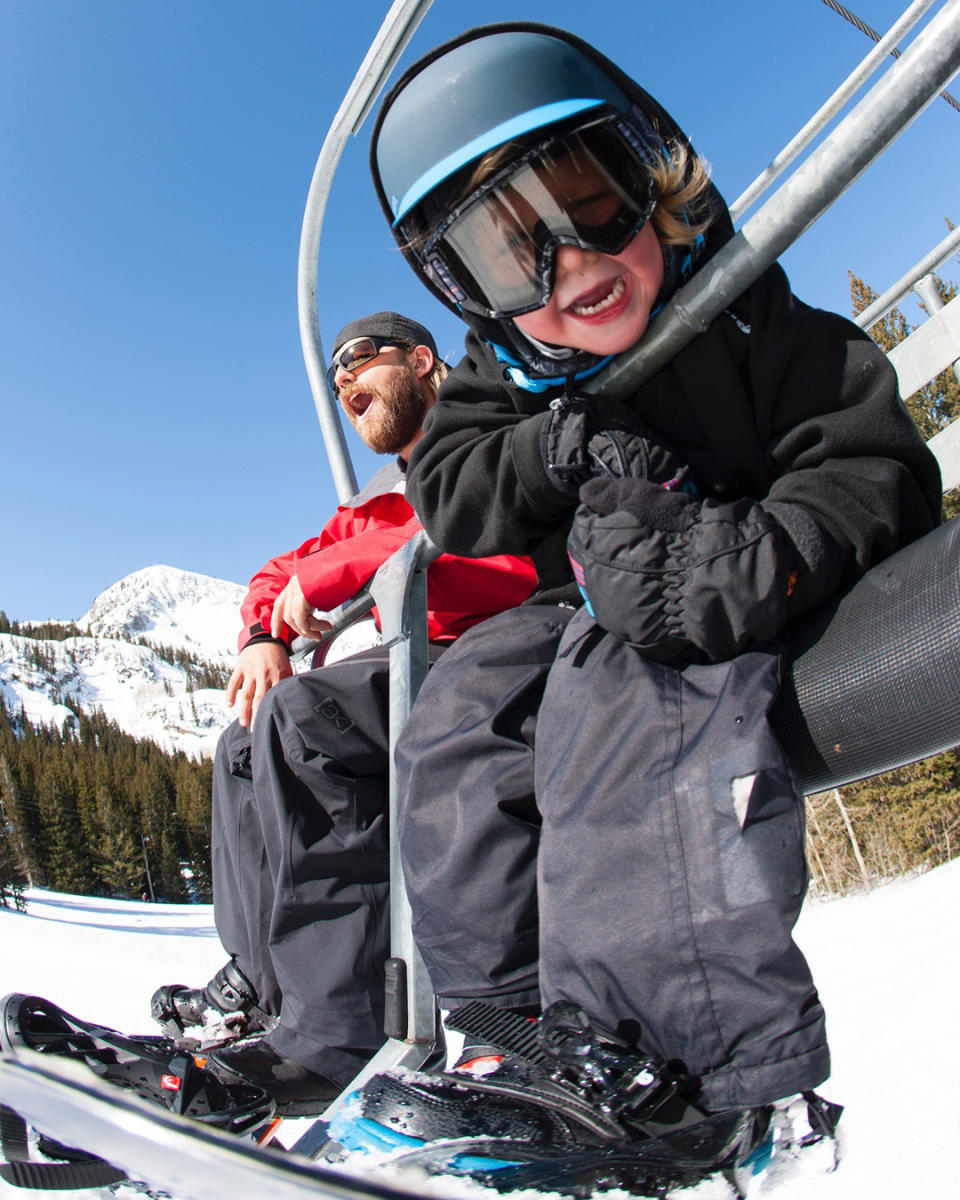 For many years now, Brighton has offered a generous discount for parents with young children looking to experience the steep and deep as a family, allowing kids 6-and-under to ski for free with accompanying adult (for each paying parent, two kids' lift tickets are complimentary and any additional little ones are only $20 per ticket). Not only is this an opportunity for skiing parents to pass on their passion to their offspring, but it removes a barrier to entry that exists within the standard family ski weekend which at many resorts can drain bank accounts hundreds and hundreds of dollars. Offering no-cost groomed lift access is a game changer for families to take runs together.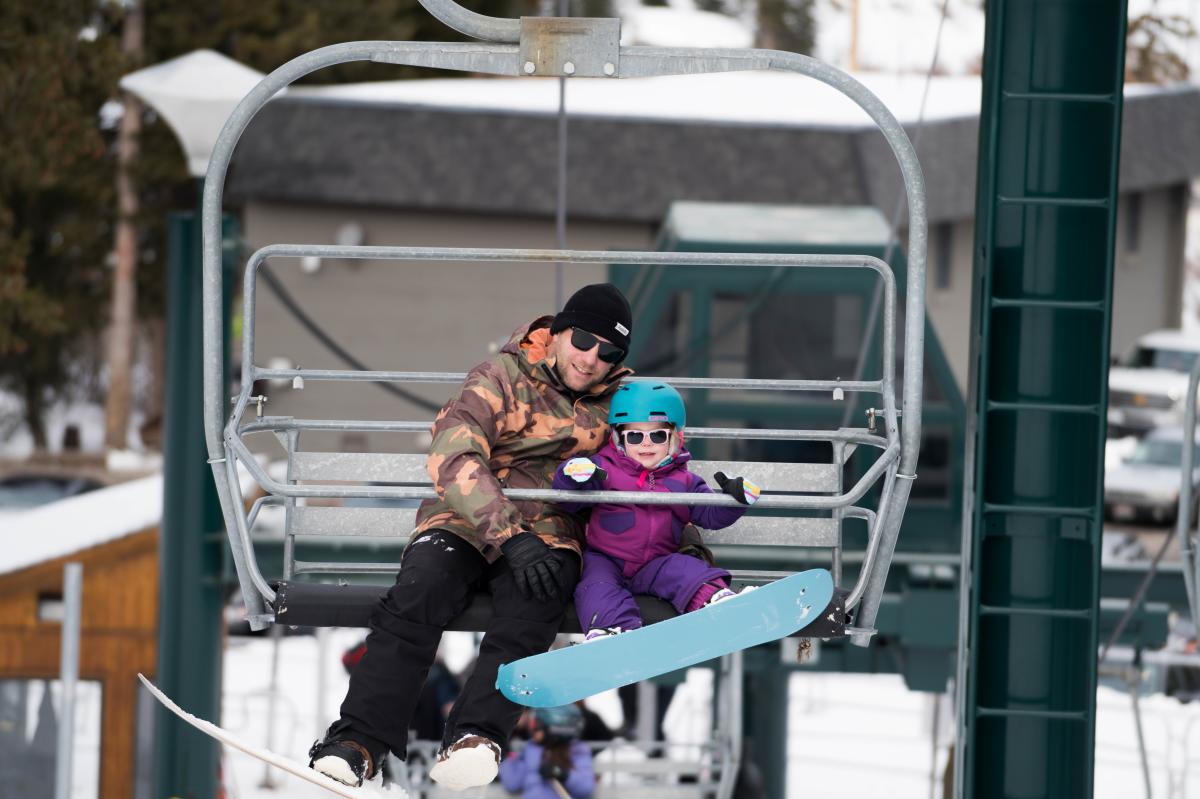 "Over our 80+ years of operation, Brighton has become known as 'The place where Utah learns to ski and snowboard,'" says Brighton Marketing Manager, Alex Mlynarek. "We place a very high value on this reputation and want to make sure we live up to it!  For families, especially those on vacation, going skiing can be a costly endeavor. Our hope is to encourage families with younger children to get out and learn to ride without having to worry too much about the cost."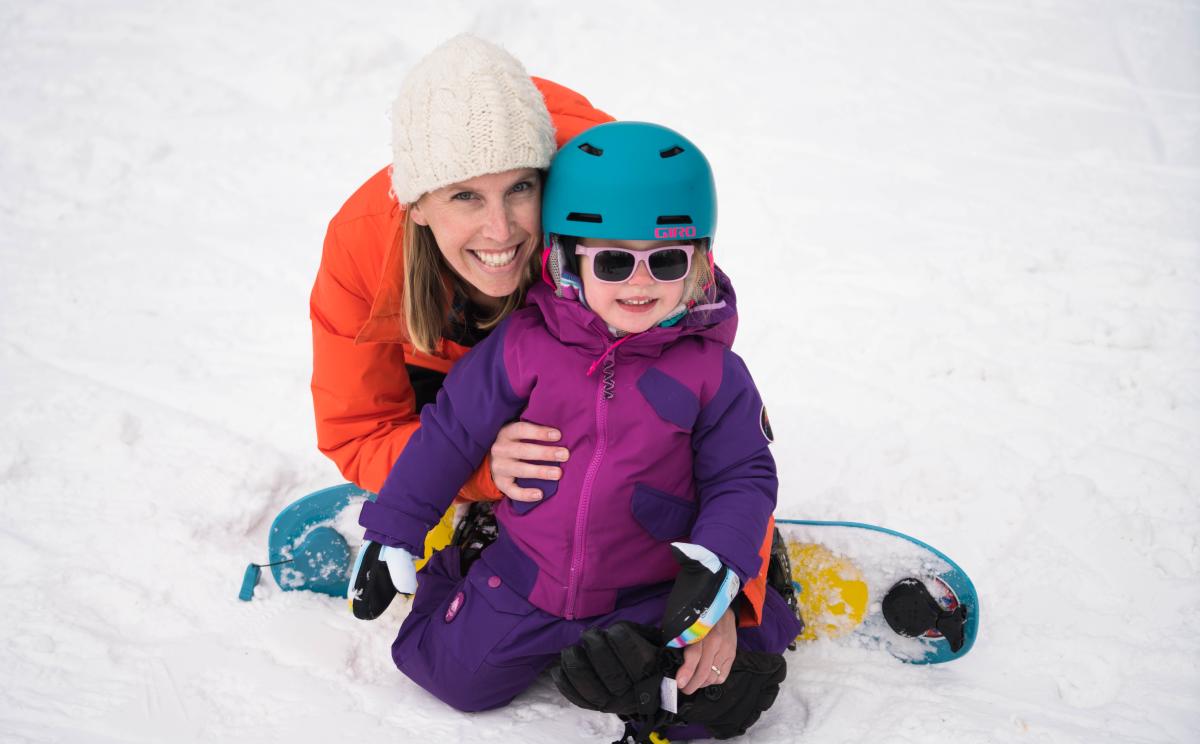 Highlighted by Mlynarek, Brighton's 6-and-under program extends beyond just Utah residents, paring down pricing for visitors who have already spent money on airfare and lodging. While the deal is attractive for those already accustomed to a high-altitude lifestyle, it's even more so a way to welcome new skiers and riders into the mountains: without the high price of a lift ticket at stake, it's easier to take advantage of the opportunity to try something new as parent and child. "One of our goals is to appeal to families that may be on the fence about learning to ski or snowboard due to the cost," continues Mlynarek. "By allowing families a chance to hit the slopes without breaking the bank, our hope is that they become loyal, lifetime customers!"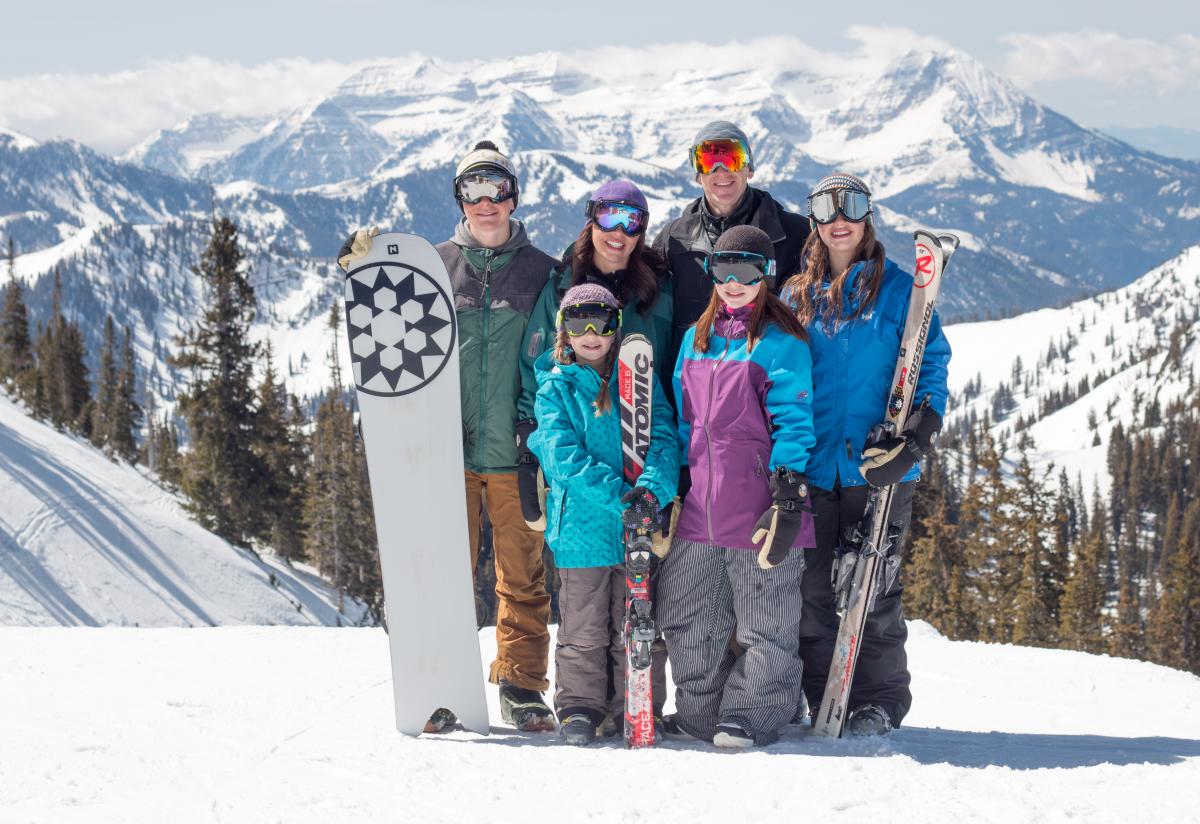 The proof is in the lift lines at Brighton, which while never being too long, of course, are filled with moms and dads from Utah and beyond who grew up riding the resort on nights after school, weekends, and on family vacations. Now, they bring their little ones with them when they go to take laps. Longtime Brighton pass holders who built pro careers on the resort's terrain like Seth Huot, Jeremy Jones, and Brock Harris have introduced their kids to their favorite trails.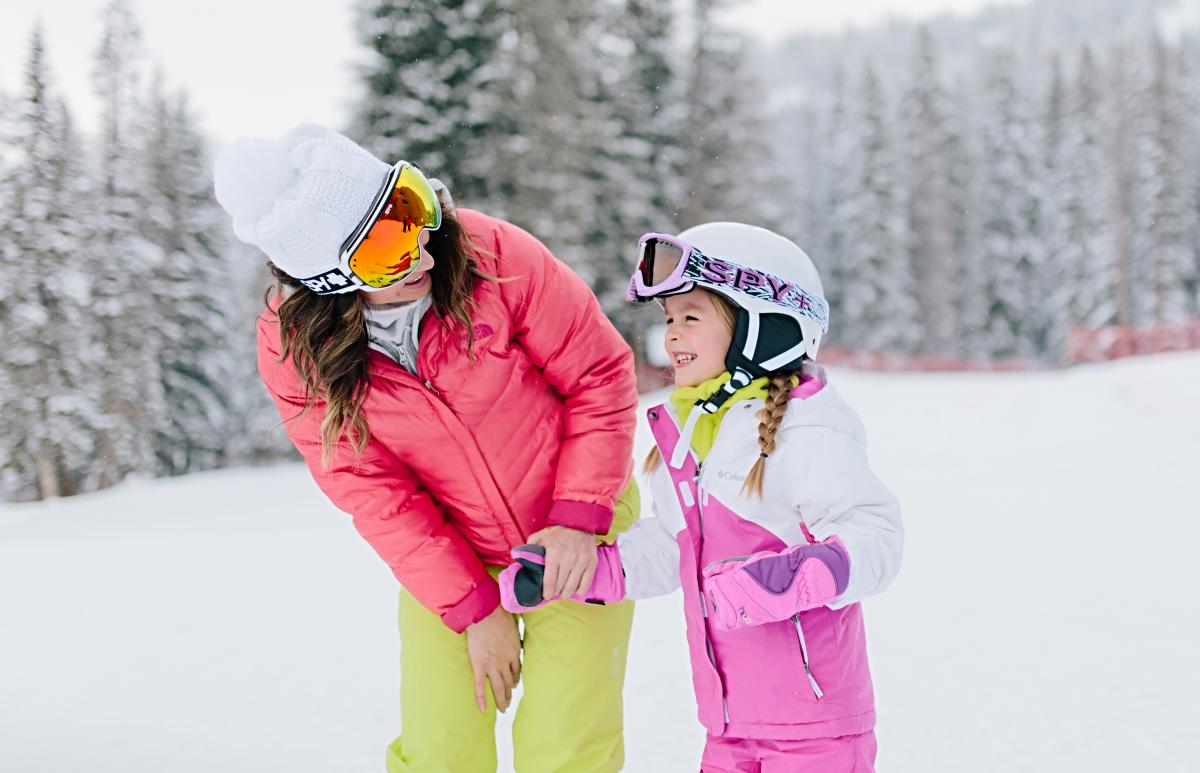 Getting young children into the mountains is good for everyone: families have a great time, kids get to enjoy nature, and resorts benefit from increasing their constituency in a meaningful way. More skiers and snowboarders enjoying the mountains is good for everybody, especially in the long run as today's snowboarding second grader is tomorrow's parent introducing the next generation to riding, furthering the overarching love of the snow-covered outdoors. For families, when it comes to afternoons, weekends, and vacations, it's simply way more fun and less expensive than hiring a babysitter when you can bring your groms with you to the groomers.