Julia Child paired hers with red meat, Snoop Dogg likes his mixed with juice, and F. Scott Fitzgerald only drank his a la Rickey. Oh, praise be to gin and its myriad mixological ways.
Gin is a spirit so refined that many a scholar and statesman will argue in candlelit hours over how to construct the perfect martini. Yet in another moment, it's untamed and unabashedly consumed. However you imbibe it, one thing is certain: the power of gin lies in its dried juniper berries. And from this berry base, many a distiller has had his way with recipes, both wayward and elegant.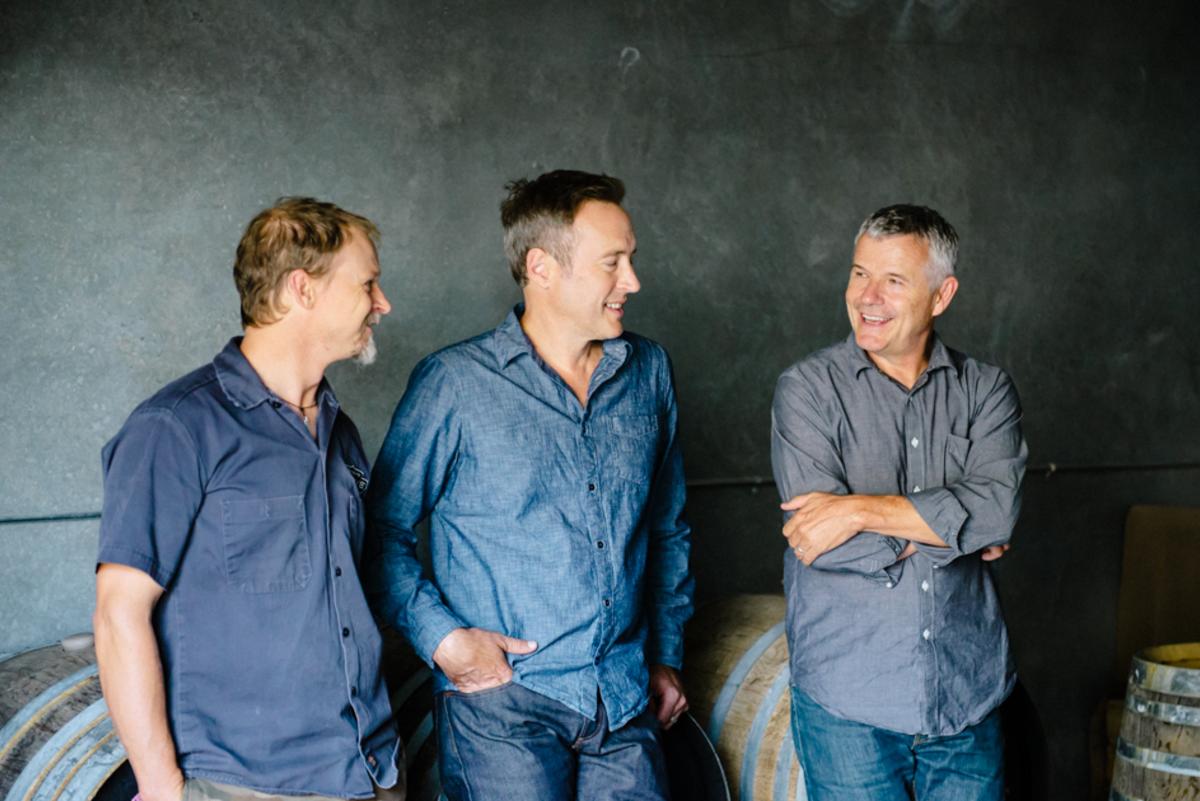 Now, three gentleman from the Beehive state are trying their craftsmans' hands with the libation. Made by Beehive Distilling, Jack Rabbit Gin is Utah's first legally made gin since Prohibition.
This high-end spirit (bottles sell for $28 at DABC liquor stores in Utah) offers a decidedly unique high-desert spin with fresh sage and lemon zest, which play with coriander, orris root, rose petals, and grain of paradise. What you get is a sipper that's a pleasant punch of juniper, followed by spice and then floral, aromatic notes on the finish.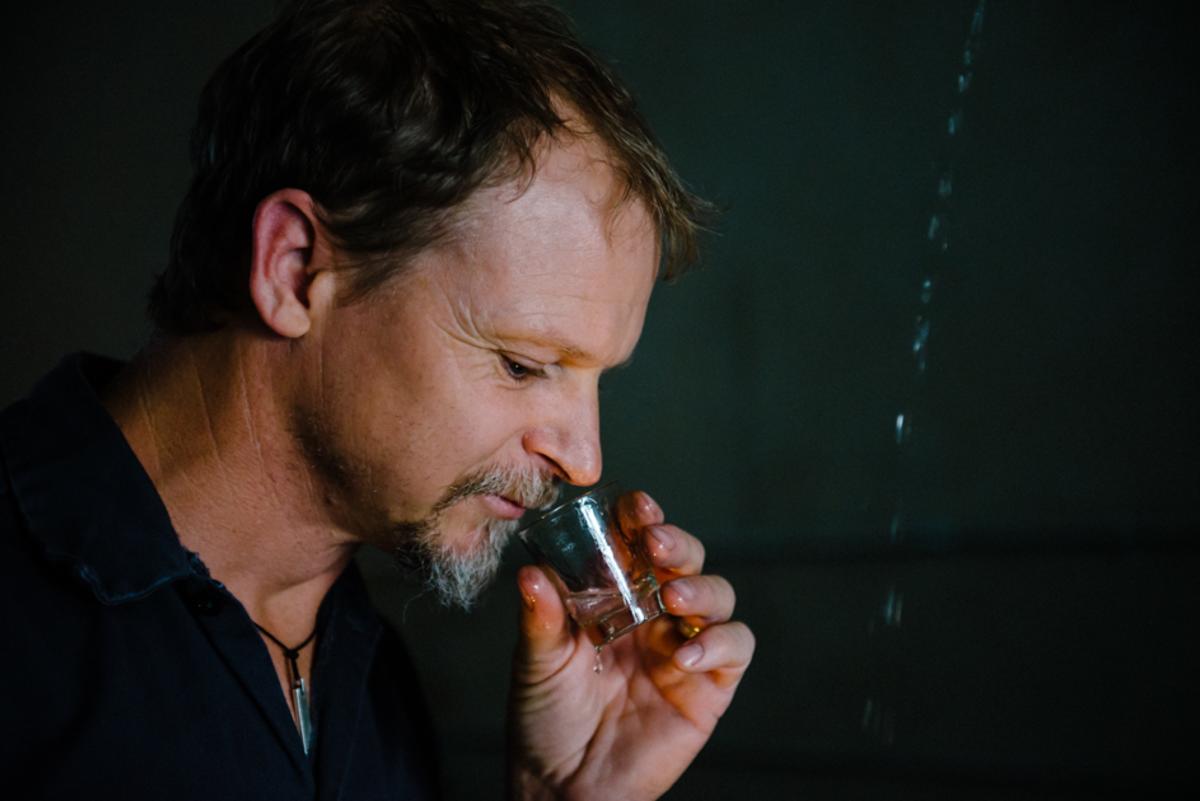 Like any good idea, the seeds (or berries, if you will) for Beehive were planted while sharing a cocktail. Matt Aller, Chris Barlow, and Erik Ostling were friends and collaborators before Beehive. They come from several creative fields. Barlow and Ostling are photographers, and Aller is a graphic designer. All of them are semi-serious connoisseurs of the culinary arts and of fine spirits, and they had the idea to distill, which stuck because of the craft's interesting balance of art and science.
Beehive was issued its federal license in August of 2013, and the state license was effective January 1, 2014. Jack Rabbit hit the shelves in select DABC liquor stores in April, and is now in more than 30 stores.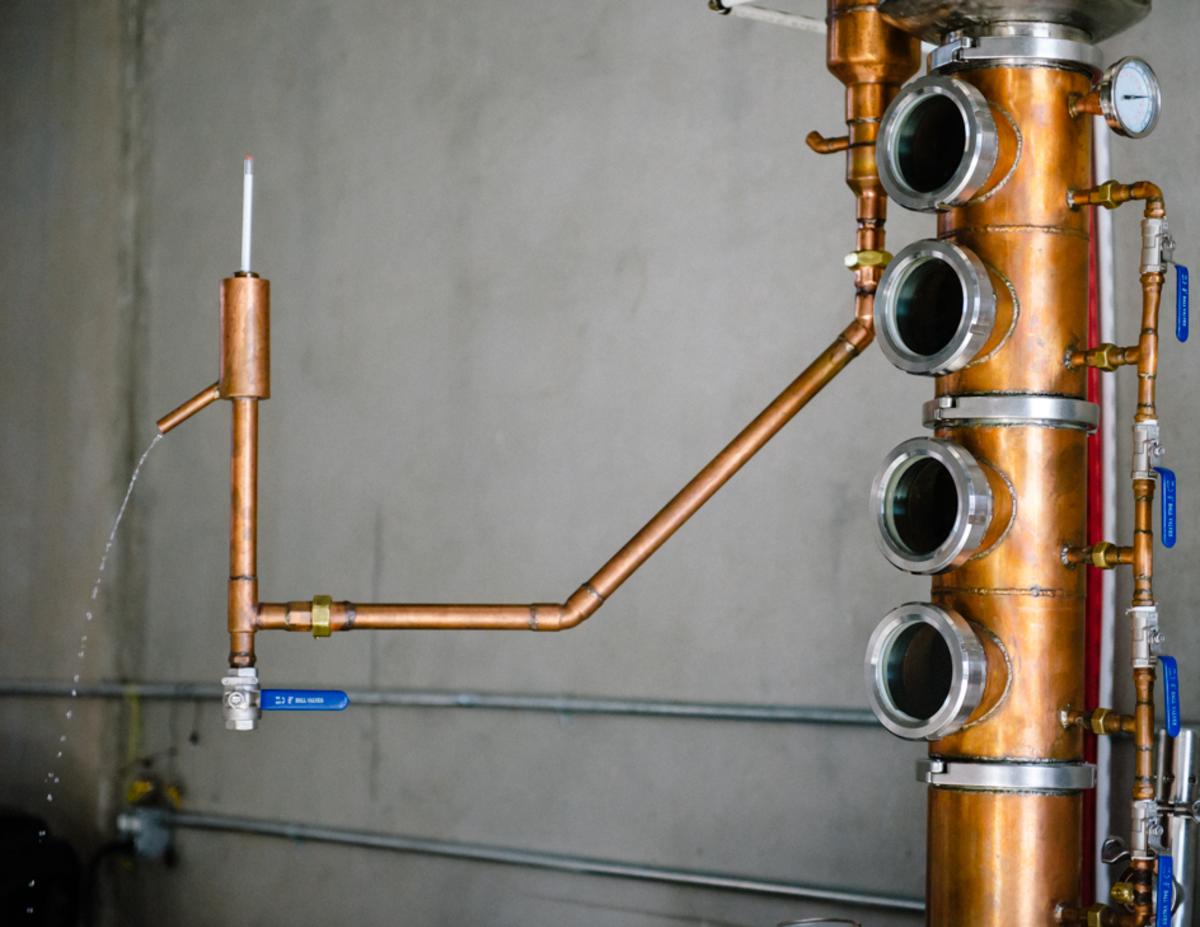 But the recipe for Jack Rabbit was being crafted by Barlow, the operation's main distiller, long before that. More than a dozen recipe tweaks and tastings later, they landed on "the one." Their efforts make for a decidedly Western-tinged spirit the state can be proud of.
Gin can come in a variety of flavors. Hendricks' flavor is imparted by cucumber and rose, Aviation gets its notes from lavender, and Bombay Sapphire East adds lemongrass and black pepper to its mix. Essentially, no two gins are the same. Jack Rabbit offers a complex blend of seven slow-steeped botanicals, with juniper as the cornerstone and sage and rose petals for balance. Big flavors.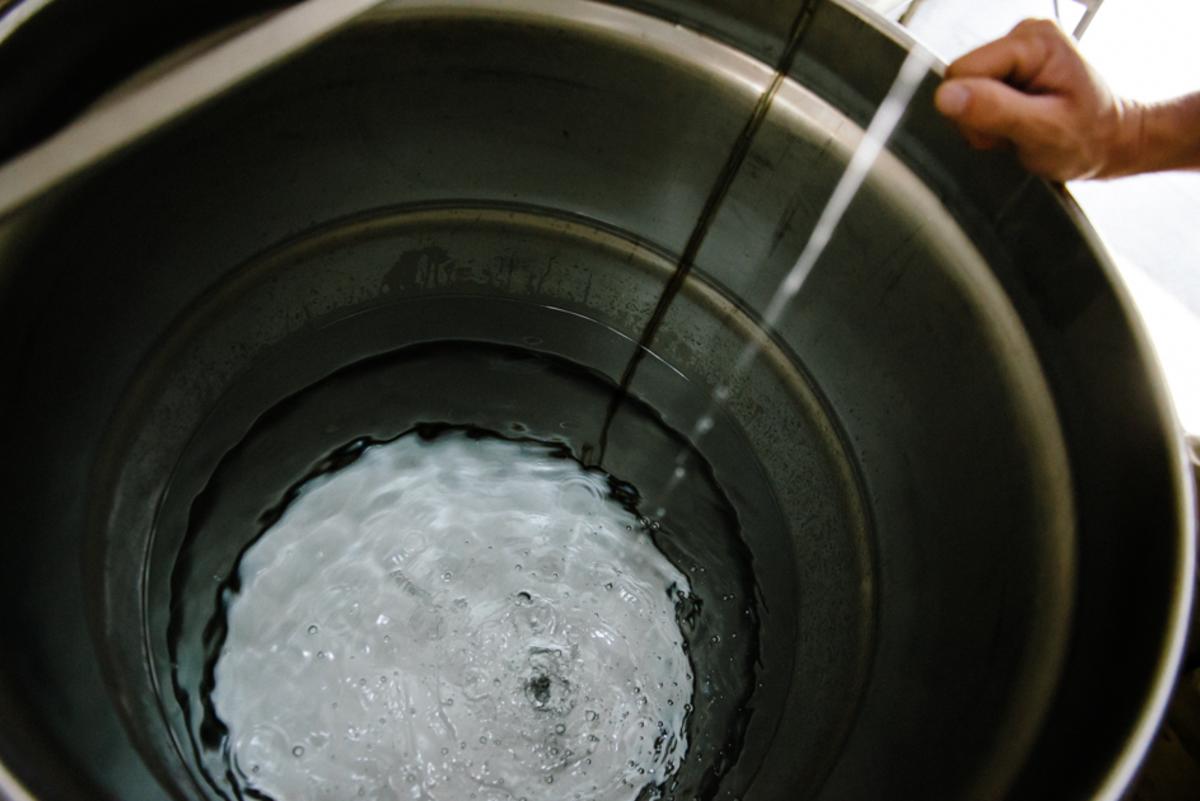 The distillery/office is in an unsuspecting industrial complex to the southwest of Salt Lake City. But for all of the stark surroundings and modest decor, it feels homey, clean, pure. Light pours in from the west-facing bay door onto Barlow as he wafts a batch currently being brewed. There are tons of components to the operation, from the still to hoses, pumps, hydrometers, bottles, bottle corks, labels, and labeling machines. But for the never-ending list of machinery, the gin's composition is fairly simple, consisting of seven botanicals.
Each batch of Jack Rabbit begins by steeping four whole, unprocessed botanicals (no pre-mixed flavor compounds are used) in a neutral grain spirit overnight. This aromatic, flavorful hooch is added to the 80-gallon still. The fresh sage and lemon peel are placed in the tank while the gin is being produced to impart even more flavor. After about an hour of distillation, the gin is finished. The product is then mixed in a tank with water to lower the proof. It rests for approximately 24 hours before it's then bottled, labeled, and shipped out to thirsty ginthusiasts.
Beehive is experimenting with aged gin, as well. In the corner of the distillery are several batches of spirit resting in French oak chardonnay barrels from Sonoma Valley. The barrels were disassembled, charred and rebuilt on-site. The spirit, which they hope will have a nutty flavor with slight hints of vanilla, will be released in the fall.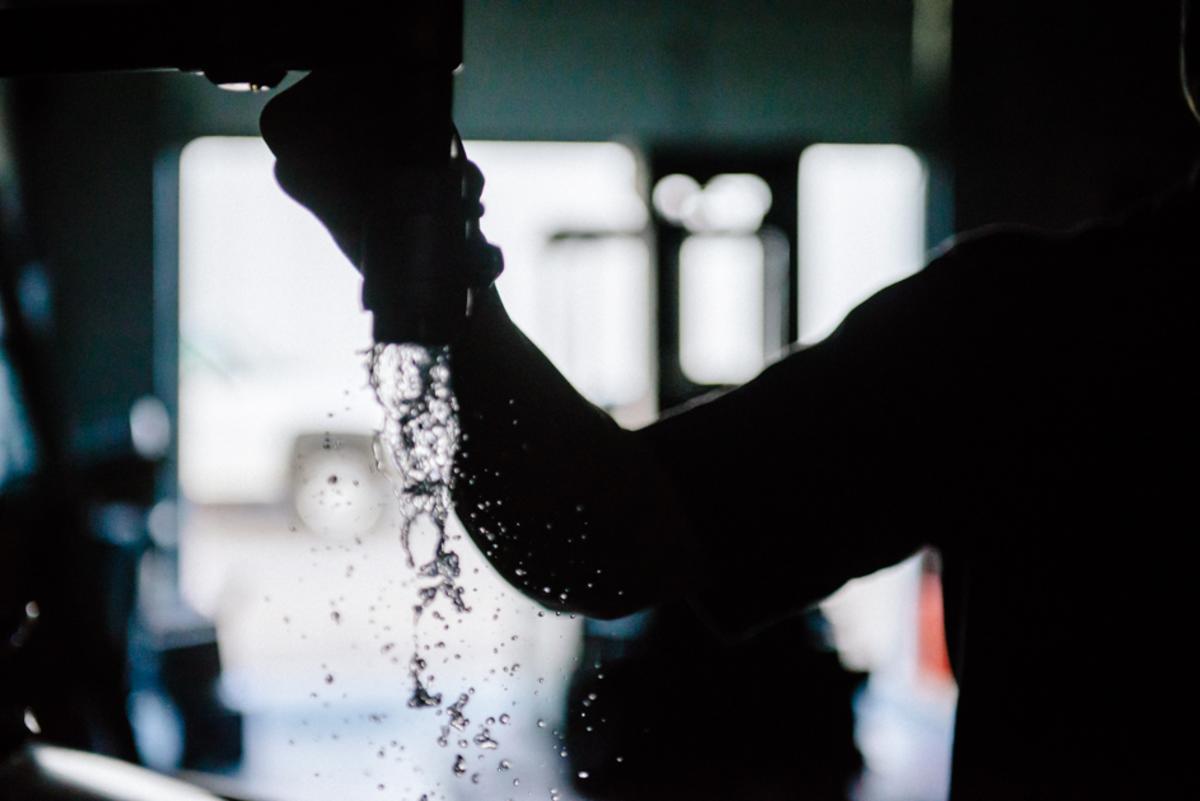 Jack Rabbit is lovely in a gin and tonic or in a number of classic cocktails. As a side note, there are purportedly more cocktails calling for gin than any other spirit. The local gin is taking off across the valley. Pourers of fine cocktails such as Bar-X, The Rest, and Copper Common have experimented with several cocktails calling for Jack Rabbit. It's also on the menus of Pago, Bambara, Takashi, The Annex, Avenues Proper, Stein Eriksen Lodge, and many more noteworthy places.
Certainly, gin has finally found a home in Utah again.
Words and photos: Austen Diamond Photography