If you're a powderhound, there's no feeling like carving tracks through a fresh helping of Utah's world-famous powder on a cold winter morning. Solitude Mountain Resort's 2020/2021 ski season is 132 days long, which means earning the bragging rights of first chair is a rare accomplishment for a select few. But just because it's a rare feat doesn't mean you need to suffer to earn it. Skip the overnight stay in your tiny rented hatchback and get the serious rest and relaxation required to conquer our slopes when you stay at The Inn at Solitude.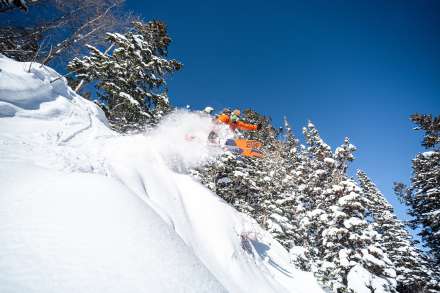 Staying on-mountain, like at The Inn at Solitude, lets you skip the scramble up Big Cottonwood Canyon with all the other early birds and go from pillow to powder as quickly as you can stuff your feet into your ski boots. Like a classic Bavarian lodge without the overseas plane ticket, The Inn at Solitude combines rustic ski lodge charm with modern hotel amenities you've come to expect. From free wi-fi, to a full-service spa, heated pool and access to Club Solitude down at the Solitude Village, a stay at The Inn at Solitude is a vacation purely on it's own.
But the Inn at Solitude's greatest amenity? Its proximity to some of the best terrain on the Wasatch Mountains. With 82 named runs across 1,200 acres, there are plenty of places to carve out your own slice of fresh powder. And what better way to do that than from your room that's just steps away from the lift line? No need for a 4 a.m. wakeup call to load the gear into a rental car, no waiting for plows to clear the canyon road, just roll out of bed, don your gear, dial in your bindings and wait for the motor on our high-speed Quad lift to warm up. You'll be diving down Honeycomb canyon before your sheets even get cold.
Take a midday break from sharpening your turns without having to hoof it to the parking lot when you grab lunch at the Honeycomb Grill. Warm up with a burger, beer, and other comfort food options before returning to your room for a quick gear change or moment's rest before getting your afternoon fill of your new favorite runs.
At the end of the day, rest your legs as you watch wipeouts from your private balcony overlooking the slopes. Or let us tend to your sore muscles at the Solitude Mountain Spa with a hot stone massage or detoxifying body scrub. Or hop in our heated outdoor pool or hot tub for the ultimate relaxation. Then enjoy a nighttime walk wandering Solitude Village.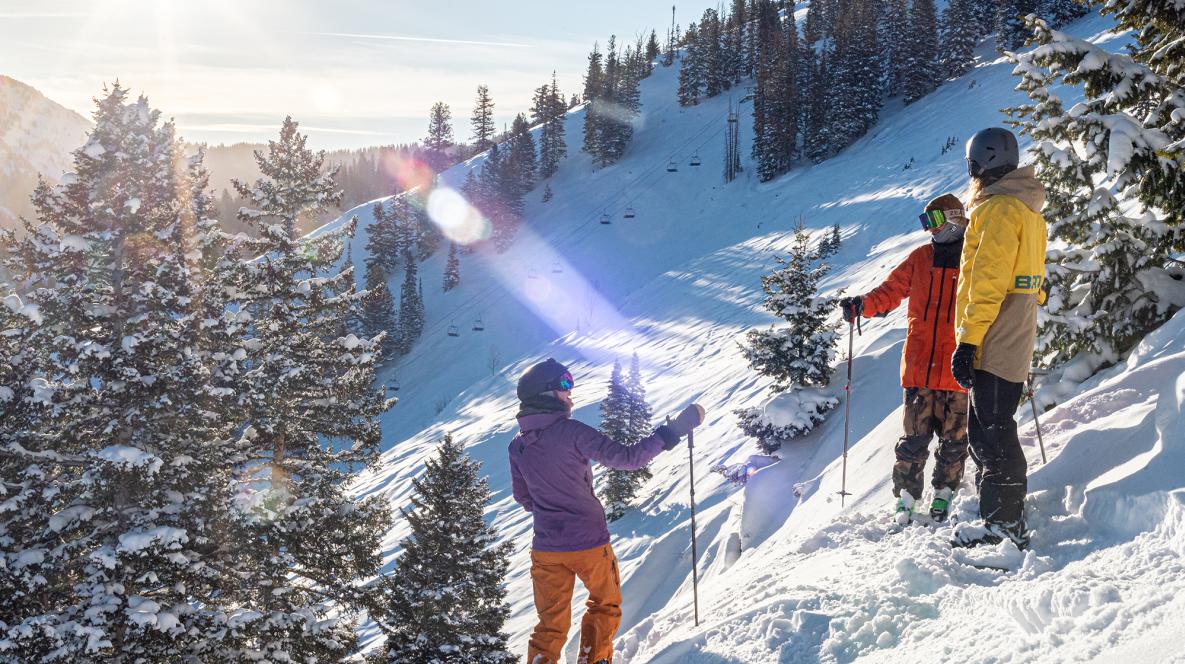 There's no snow like The Greatest Snow on Earth®, and there's no better place to experience it than Solitude Mountain Resort. Book your winter getaway now to get your 4th night free and feel the thrill of going from pillow to powder this season. Click here to learn more.