The Utah Museum of Fine Arts at the University of Utah is your destination for global visual arts. Immerse yourself in 5,000 years of human history and creativity through the region's most dynamic collection of art, from ancient objects to the latest contemporary works.
What's in it for you? A wake-up call for your senses, a conversation starter, a fresh take on the world, through ongoing and temporary exhibitions and fun, thought-provoking experiences for families and adults. All this in the award-winning Marcia and John Price Museum Building—itself a work of art.
With so much to see and do, here's a game plan for four great ways to experience the UMFA this fall:
Revel in iconic (and imaginary) landscapes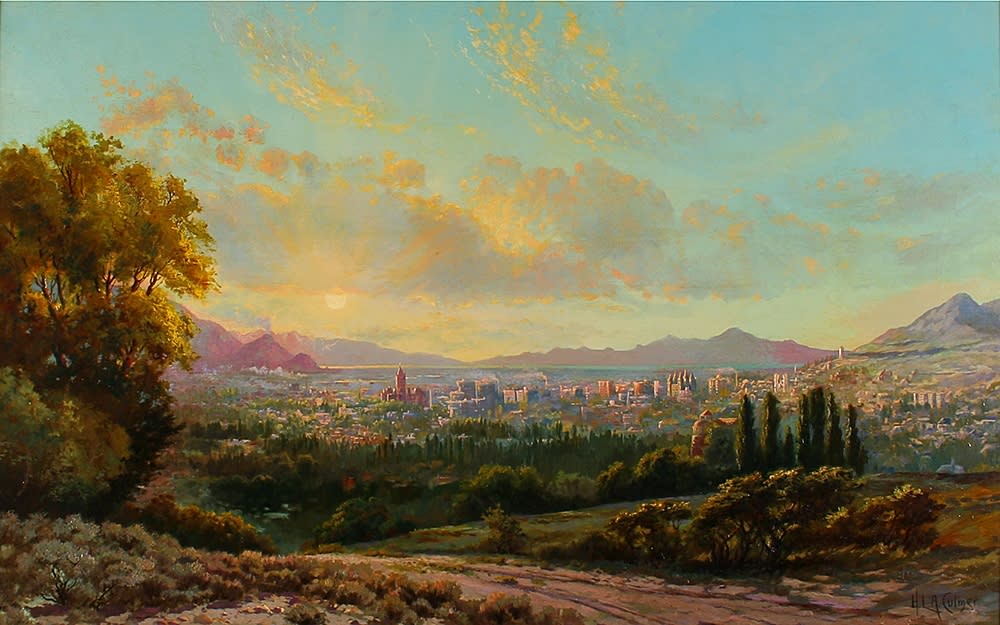 See Utah and the West's stunning mountains and deserts from a new perspective: through the eyes of master painters and a renowned contemporary artist. In the Museum's award-winning American and regional galleries, explore landscapes by internationally known artists Albert Bierstadt, Thomas Moran and Maynard Dixon and influential Utah painters LeConte Stewart, Henry Culmer and Alfred Lambourne. In the Great Hall, take a virtual hike around the city's namesake body of water with contemporary artist Spencer Finch's Great Salt Lake and Vicinity. Based on Finch's own journey around the lake, the installation is a colorful sequence of ready-made Pantone color swatches hand-labeled with their original color sources. The line of color reads like field notes, a data-driven abstraction of close observation.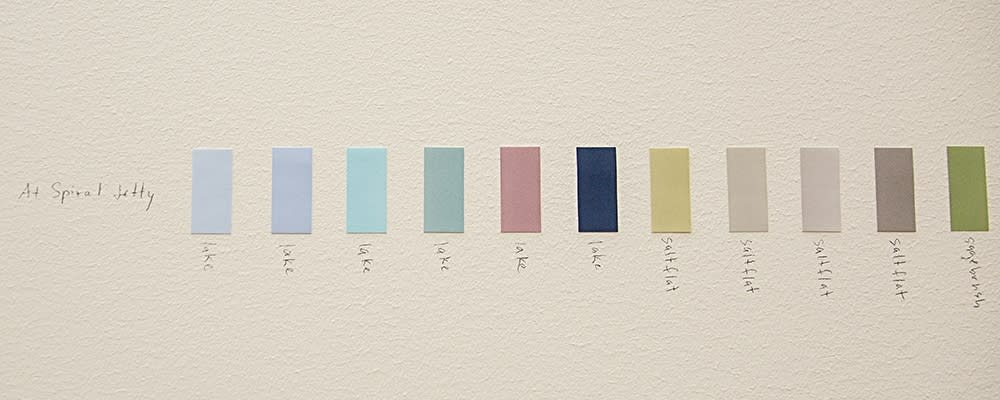 Starting Friday, October 26, experience the ancient tradition of Chinese landscape painting (shanshui)through a twenty-first century, photographic lens in salt 14: Yang Yongliang. Yang digitally photographs the urban environment and then layers details of his photographs to compose new yet familiar landscapes. His challenging work raises urgent questions about our relationship with the earth and technology.
Explore masks across time and cultures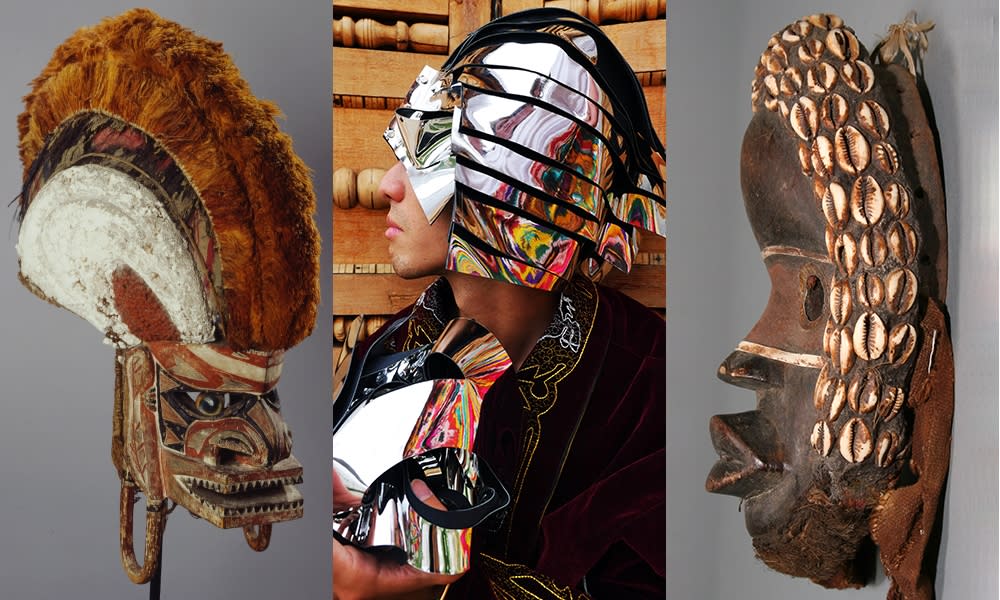 UMFA galleries are alive this fall with a fascinating variety of masks that illuminate the mysteries of human identity. Check out traditional masks made of wood and other natural materials in the Arts of Africa and Arts of the Pacific galleries, and learn how they function in rituals and cultural events, as objects of prestige, or in everyday life. Then look for New York-based artist Marisa Morán Jahn's contemporary mirrored masks, on view in the Museum's interactive ACME Lab and in the galleries of modern and contemporary art, ancient Mediterranean funerary objects, and African works. Jahn's MIRROR | MASK, on view through December 9, explores how we see ourselves reflected, or distorted, in others—and it asks you to participate. Peer into a darkened room and view masks illuminated by pinlights to create a hallucinatory and haunting effect. Explore the themes of concealment and personae by putting on a mirrored mask and taking a selfie in front of a backdrop Jahn created.
Get creative, find inspiration or take a breather.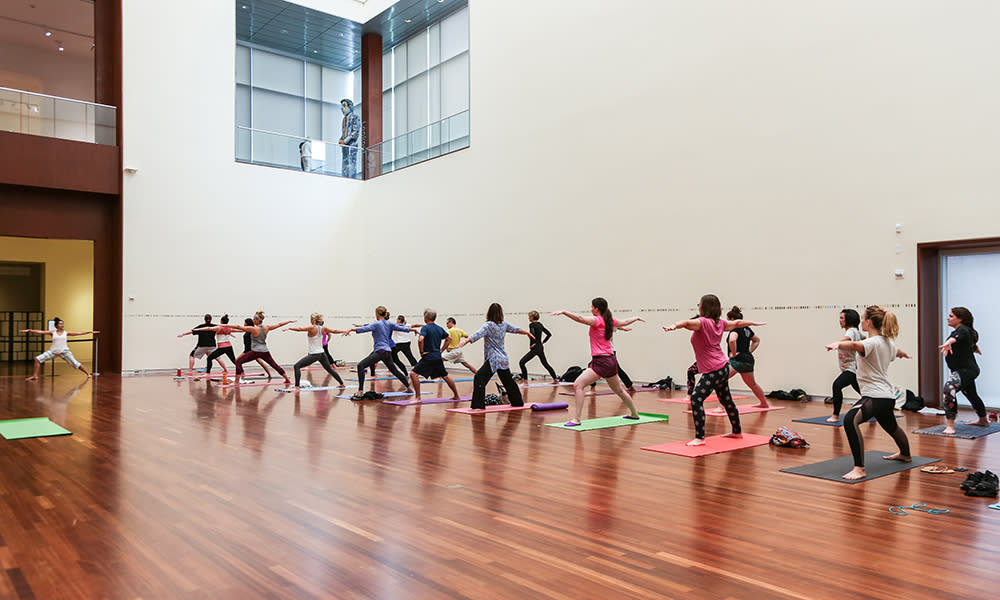 From yoga, mindfulness and music to films and talks, the UMFA is a great place to engage your senses, get inspired and connect with friends and family. Need a space to clear your mind? UMFA has reading nooks (Trailhead, Basecamp and Lookout) where you can get cozy and learn more about the art on view. Grab a bite or a specialty drink at The Museum Café and enjoy its nice big patio. Pick up a postcard of a favorite artwork or a one-of-a-kind locally crafted item at the popular Museum Store.
Bring the kids.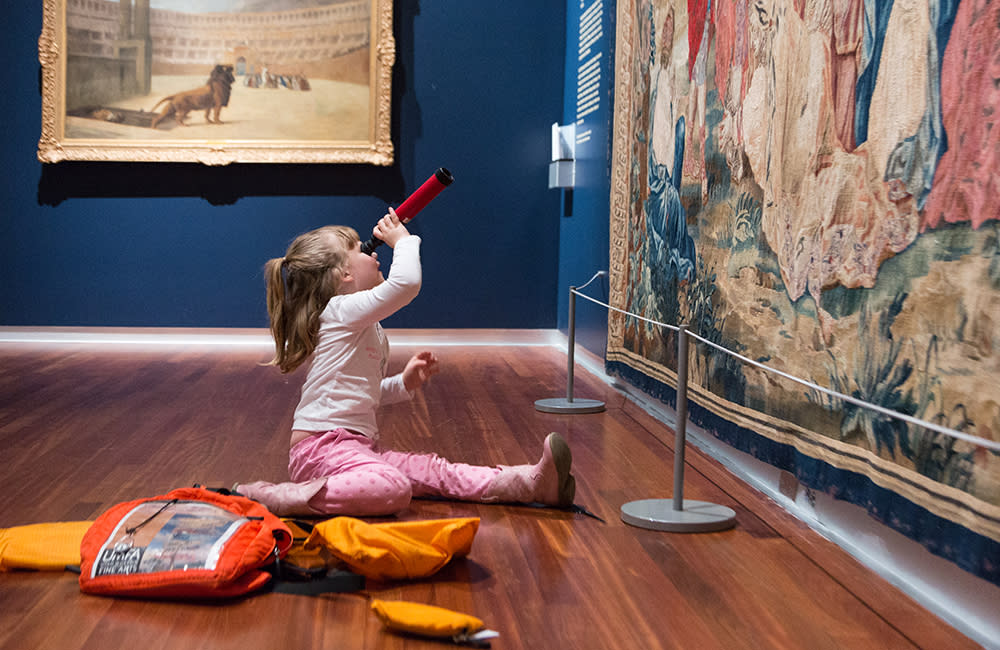 Looking for kid-friendly ways to explore fine art? The UMFA has you covered. Check out a Family Backpack at the welcome desk (free with admission) and give your children hands-on and close-looking activities that help them connect with individual art objects and the cultures they represent. Let the kids learn about art at a fun interactive station in the family-focused Basecamp area while you relax on comfy seating. Then come make art in the Museum during the free Third Saturday for Families program. There's a different project every month, always related to the artwork on view—sculptures in September, mask making in October, printmaking in November, and ornate frames in December.
This must-see list leaves out a lot—including Site Lines: Recent Work by University of Utah Art Faculty (opening September 28), beautiful examples of Chinese ceramics, Hindu and Buddhist sculpture, objects from ancient Mexico and central America, and much more.
Admission is free the first Wednesday and third Saturday of every month, and the Museum is open late on Wednesday nights. It's located on the U's easily accessible south campus, between Rice-Eccles Stadium and the Huntsman Center. 
Want the latest info? Visit the online event calendar, follow the UMFA on Facebook or Instagram and sign up here to receive the e-newsletter.
Plan your visit now.