Explore Salt Lake Valley and everything it has to offer from one central location. The Fairfield by Marriott – Midvale was built with convenience in mind; we are located just a few minutes from the I-15 freeway 7200 South exit. Nestled in the middle of the valley, our guests enjoy the gorgeous views of the Wasatch Mountain Range and the ease of accessibility of our mid-valley location.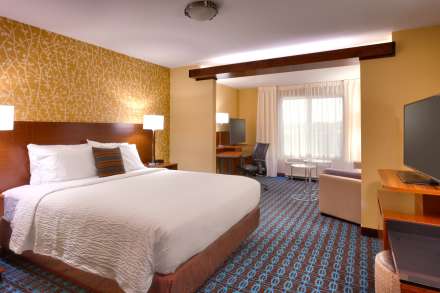 With Top Golf and MidCity across the street, every stay can be a night out. Travelers appreciate the luxury of being within walking distance of several restaurants and within short driving distance of many restaurants, shopping centers, and entertainment. Spend the day out shopping, eating, and watching movies at the nearby Jordan Landing or Fashion Place shopping centers. Have a fun family night at Gardner Village or All-Star Entertainment who both offer fun for every age group.
Our guests who want to venture the outdoors are not neglected. All season adventures are easily accessible from our location.
Skiers and snowboarders can experience the benefit of being 0.1 miles from the Midvale UTA Ski Bus Stop and a short 15-minute drive to Big and Little Cottonwood Canyons. When you mix the convenience of the UTA Ski Bus and the Ski City Super Pass package; Alta, Brighton, Snowbird and Solitude are just a quick check-in and bus ride away. Skip the ticket line and head straight to the lifts from the hotel. With the Ski City Super Pass your UTA Ski Bus fare is included. Do you have a few extra travelers? We have you covered! They can join you at whichever ski resort you choose and purchase their discounted Ski City Super Pass directly from the front desk.
Is the cold not exactly to your liking? That is ok! Join us in the spring, summer, and fall for fun outdoor concerts at USANA Amphitheater. Hike our beautiful canyons or spend the day swimming and fishing at one of our lakes. Ensign Peak, Rattlesnake Gulch, and the Living Room Lookout are just a few popular options for hiking.
We have not forgotten our business travelers. We were built in the View 72 development and directly in the middle of many corporate headquarters. We really do provide the full package of convenience. FLSmidth, ZAGG, IHC Distribution Center, Nelson Labs, Intermountain Medical Center, CHG Health Services, Overstock.com, Savage and Zions Bank are just a few of the many corporations that are short distance from the hotel and already have negotiated rates. Email our Director of Sales to see what corporate rates are available to you.
Whether you spent the day out on the town, at a ski resort or a long day at the office; come back to relax at the hotel and let us show you how beautifully we blend comfort and convenience. Our rooms are engineered with your relaxation in mind. Spacious, clean, and built with a fresh design to give you the restful stay you need. We offer complimentary Wi-Fi and a hot breakfast buffet to keep you connected and ready for your day. Jump start your day with a swim or a workout in our fitness center and our complimentary coffee.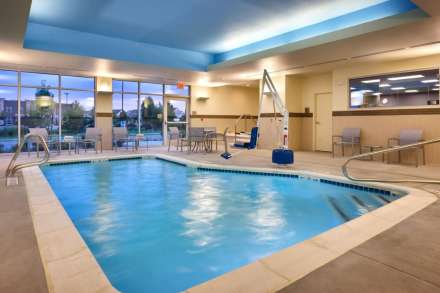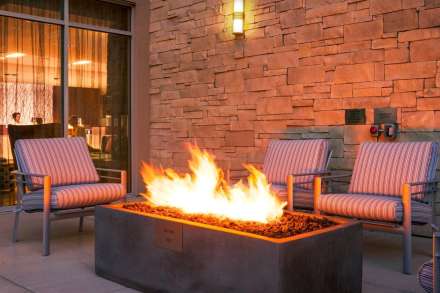 We know the pandemic has affected many travel plans, so we adjusted our plans to ensure you can still travel safely. We ensure guest safety with regular disinfecting of all high touch surfaces and a very thorough disinfection of all surfaces in the room. We do our part to prevent the possibility of spread by requiring everyone to wear masks in public spaces and keeping up to date on all state and county mandates. Our sanitation stations placed throughout the hotel along with our social distancing procedures will help you stay safe and clean throughout your stay.
Your comfort and safety are still our number one priority. Our team has taken every step to provide both while you travel with us. Let us show you a stay that will make you feel welcome and have you eager to return – that is our Fairfield guarantee!