Discovery Gateway Children's Museum is an interactive, hands-on discovery center conveniently located in the heart of downtown Salt Lake City at the Gateway Center. The museum offers 60,000 square feet of newly revitalized interactive exhibit space, along with enriching and engaging programs where the whole family can learn and play together.
Discovery Gateway Children's Museum a Must-See Destination for Families
Discovery Gateway Children's Museum is a non-profit 501(c)(3) organization, and entirely dedicated to educating and inspiring children to learn through play!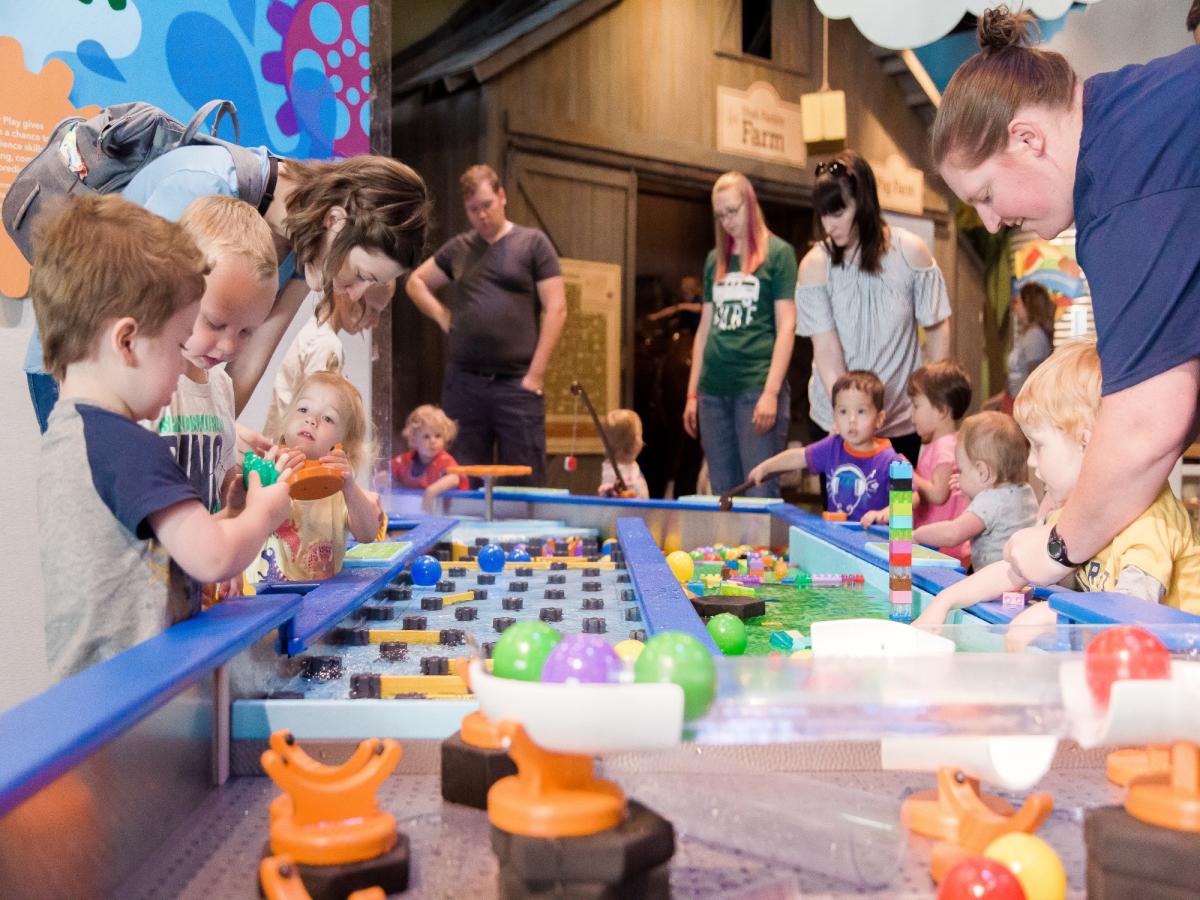 The museum's educational experiences and hands on exhibits inspire children of all ages and abilities to imagine, discover, and connect with their world to make a difference. With over 60,000 square feet of exhibit space you can spend all day exploring! Take a break and grab a bite at one of the many dining options at the Gateway then come back and finish the day with more play!
There's no better place to bring your kids to engage with them while they learn important STEAM (science, technology, engineering, art and math) concepts. Children and adults will have fun imagining and playing together making important family memories
Year-Round Educational Programs and Cultural Celebrations
Whether your child loves painting, dancing, stories, or scientific exploration Discovery Gateway's programming and workshops offer fun and educational classes that range from literacy and culturally-based activities, to science, as well as visual and performing arts. There's always something new to learn about!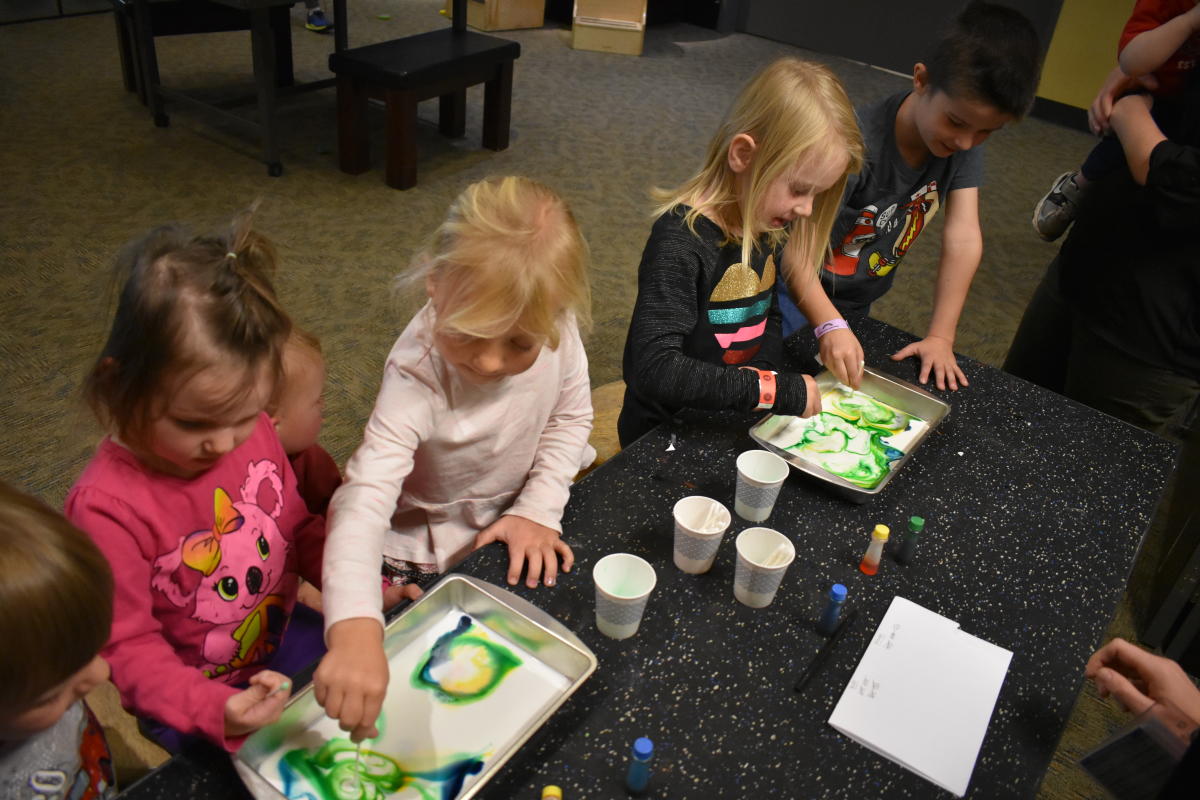 At Discovery Gateway, "Celebrating diversity and cultural traditions from around the world is at the center of our mission to educate and inspire the next generation. We hope to cultivate tolerance and understanding in everyone that visits the museum. Discovery Gateway offers year round enriching cultural programming. We work with local organizations from diverse ethnic groups to provide authentic cultural experiences to the community. Through music, art, crafts, dance, literature, and so much more we offer a space for everyone to learn and connect."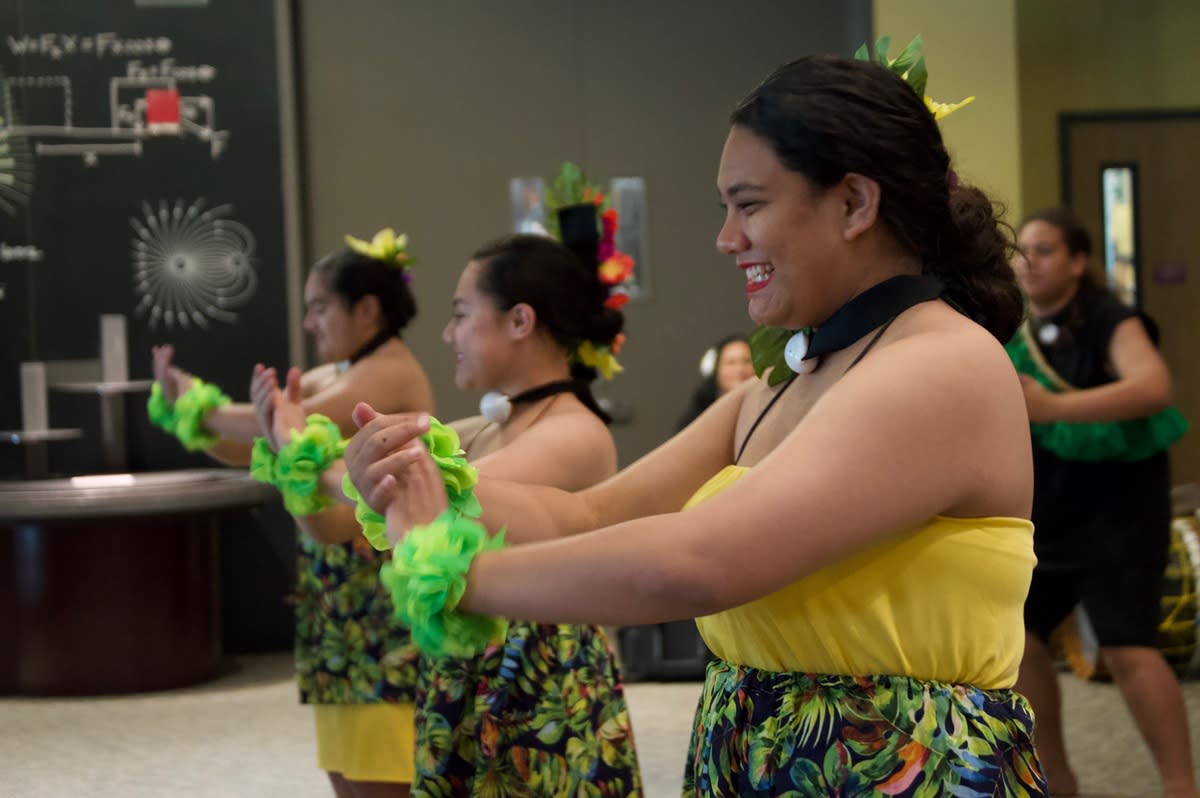 Some examples of Cultural Programming include: Kwanza, Holi Festival, Dia de los Muertos, Diwali, Mardi Gras, World Connections Children's Festival (June 6th. 2020, a culmination of our cultural programming, celebrating diverse cultures from around the world)  
Over 60,000 Square Feet of Interactive Exhibits!
The museum offers 7 different galleries filled with dozens of exciting and educational exhibits to explore! The museum is always updating and adding new exhibits! Some of our most popular exhibits include:
The Honey Climber — Kids can make the exciting climb from the lower level of the museum to the second floor. Explore the Hive and Garden as you climb, hop, slide and buzz your way through a maze of honeycombs, flower towers, a rope bridge, and climbing wall!
Intermountain Healthcare Saving Lives — Experience the thrill of a life size rescue helicopter, flight simulator, hoist interactive and operating room, be a nurse, pilot, surgeon, or mechanic!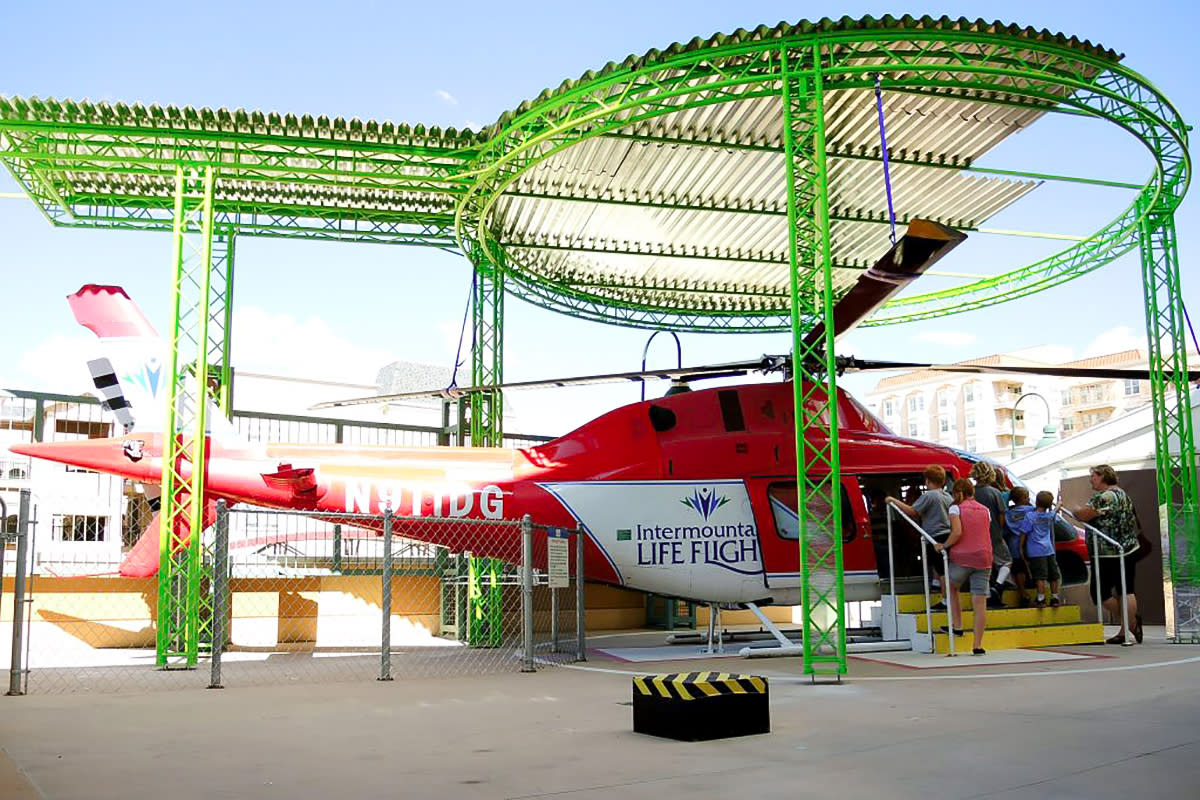 Kids Eye View — In this gallery children can explore the big, wide world on a kid-sized scale in several different areas including a construction zone, a bank, a house, a grocery store, water table, farm, and vehicle service station.
Water Play — Features a 38-foot water table with nine different interactive components. Experience racing rivers, a water wall with ramps, wheels, and tipping buckets, a water vortex and more!
First Utah Bank Discovery Branch — This new bank exhibit which opened in the fall of 2019, teaches children financial literacy concepts through fun interactives, like a drive up window, giant coin sorter, and shredded money wind tube!
DG Derby Track — Build your own derby car and use the power of physics to race others on this 37 foot long all-aluminum super smooth track.
Move It! — At 1,600 square feet, the Move It exhibit is an expansive play space where kids and adults can get all their wiggles out on our fun obstacle course, shooting hoops, jumping rope, and finishing it off with some yoga stretches.
Check out all of our galleries and exhibits here.