Clark Planetarium leaves people in awe of the wonders of space, including the mysteries of our own planet! Explore some of these mysteries through our interactive exhibits, science demonstrations, and educational movies. Clark Planetarium is free and open to the public seven days a week. IMAX and Dome shows cost nine dollars for adults and seven dollars for kids. Memberships to Clark Planetarium start at 30 dollars and allow the membership card holder to watch unlimited movies for free. Visit clarkplanetarium.org for a full list of show times and events. 
Explore the Exhibits
There is no cost to enter Clark Planetarium and explore the exhibits. Exhibits are interactive and fun for all ages. Be prepared to take a journey through the solar system when you touch real meteorites and view a Moon rock collected by NASA astronauts James Irwin (who graduated from East High School in Salt Lake City) and David Scott. Get inspired and learn as you take an adventure through space one exhibit at a time.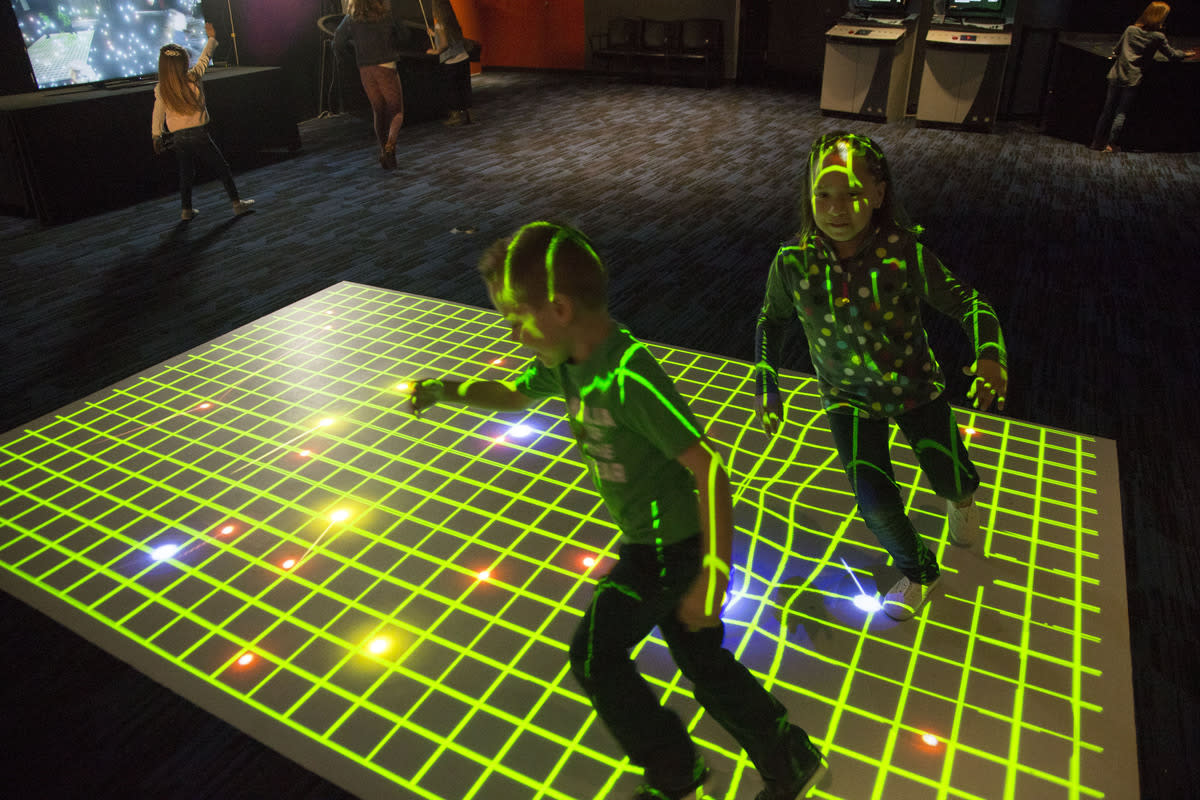 Because Clark Planetarium is owned and operated by Salt Lake County, the planetarium is open to the public as a low-cost service to the community. All the profits made at the planetarium go back into educational programs for students in Utah. 
IMAX 3D Films and Dome Shows
The big screen makes a big impression when watching an IMAX 3D documentary. Our dome shows are truly like no experience you can find anywhere else. You might dodge stars or follow fish as they swim in the sea during educational movies in our theaters.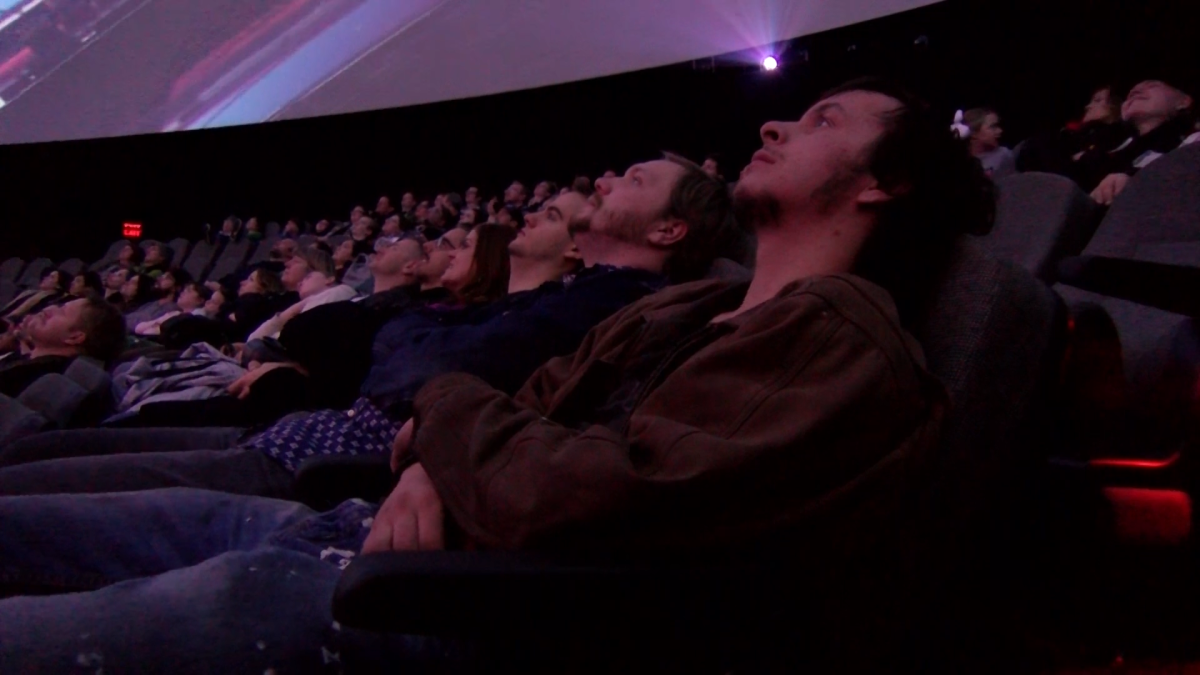 Dome shows immerse the audience in 360-degree video. Many of the dome shows are also interactive and have audience participation. For example, live laser shows are a great way to experience some of your favorite bands. The audience often gets to pick which songs they want to hear as the show is happening with our Rock The Dome concert series. We also have fun and educational astronomy shows called Night Vision and Gateway To The Stars.
Science demonstrations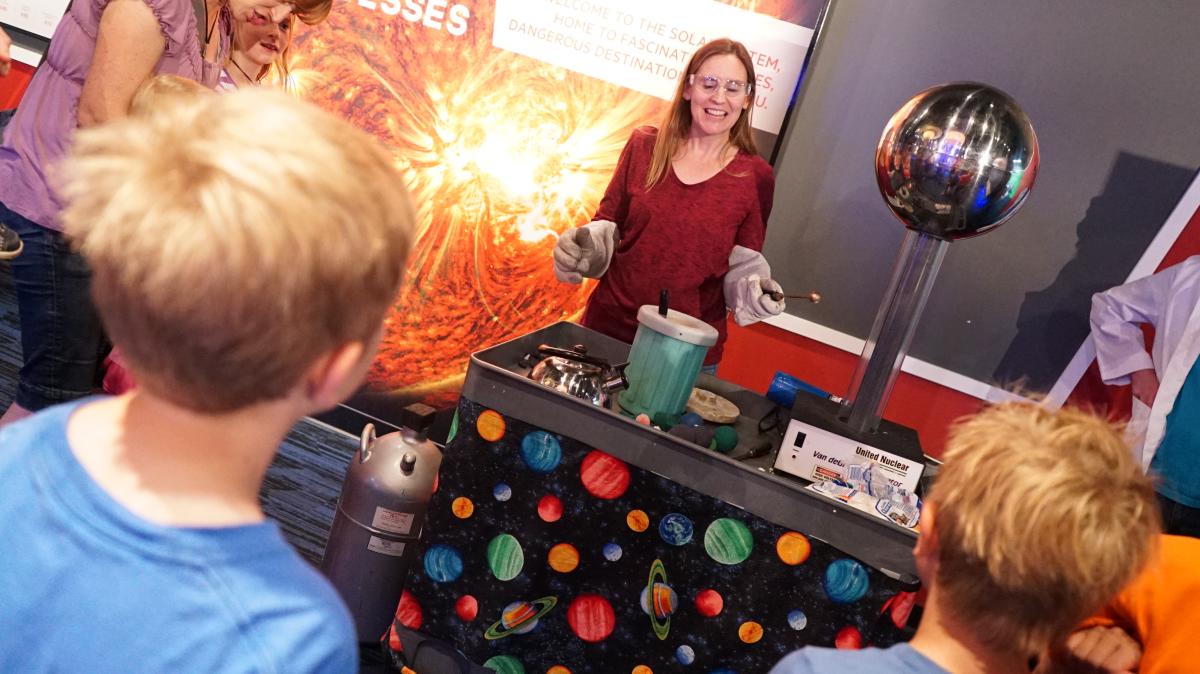 If you are looking for family friendly activities in downtown Salt Lake City then Clark Planetarium is perfect for you! You will see our educators in their lab coats as they do eye catching science demonstrations in the lobby. Fire tornados and air cannons make learning exciting. These hands-on activities are great for all ages. After a visit to Clark Planetarium, you and your kids will go away with a new appreciation for science.    
Lego Mindstorms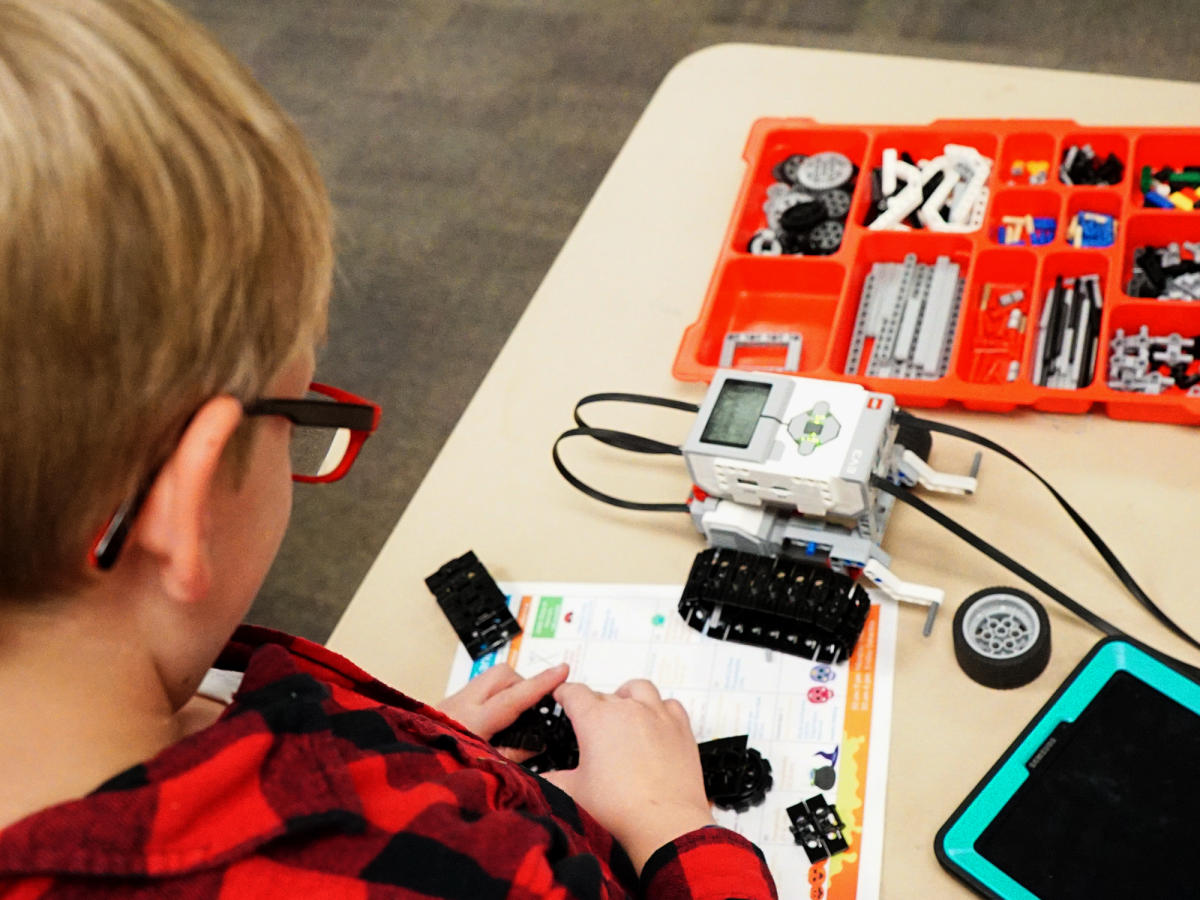 When our education team isn't doing science demonstrations, they are out teaching teens about computer programming with a class called Lego Mindstorms. Lego Mindstorms is a four-part class with hands-on lessons where kids learn by experience. Our staff lead the course and are available to guide kids as they program a robot to complete a maze. Lego Mindstorms is free and open to the public. You can find a full list of class locations on the Clark Planetarium website under the events tab and community appearances.
Events
If you are looking for a cosmic adventure with your favorite May The Fourth Be With You characters or festive activities for the family then Clark Planetarium is the perfect place to visit. The building is also available for rentals, and "The Classroom" is a great place to hold birthday parties. Rental fees for this space start at the low rate of $75 per hour. First floor exhibit locations start at the low rate of $250 per hour. Find an up to date list of events happening at Clark Planetarium or the rental fee schedule at clarkplanetarium.org.