Photos: copyright 2022 Roberto Valdez
Spice Kitchen Incubator Serves Up Delicious Opportunity to New Americans in Utah
Colorful Venezuelan beet salad, Iraqi beef kebabs and rare, vegan-option mole verde: These are just a few of Spice Kitchen Incubator's mouth-watering, unique recipes from around the world. Tasting these hard-to-find dishes at Spice Kitchen supports immigrant and refugee chefs getting their restaurant or catering businesses started. With a thorough training program, Spice Kitchen Incubator provides its participants with a roster of business and kitchen skills. Dining on food from chefs trained at Spice Kitchen Incubator is satisfying for the heart and will give whole families new favorite flavors and cultural perspectives they may have never encountered otherwise.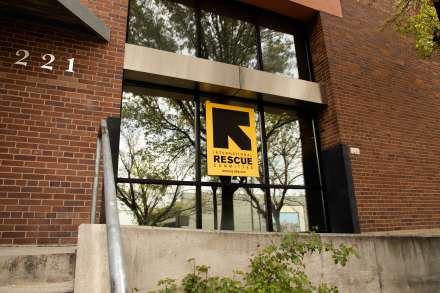 The Spice Kitchen Incubator Concept
Modeled after an incubator program in San Francisco's Mission District called La Cocina, Spice Kitchen Incubator started in collaboration with the International Rescue Committee (IRC) and Salt Lake County's Office for New Americans in 2013. The program provides "culturally and linguistically appropriate technical assistance through business education, financial products and services, digital literacy and more while participating entrepreneurs plan, launch, sustain and grow their food businesses," says Jackie Rodabaugh, Spice Kitchen's Community Relations Coordinator. This help can be the difference between a talented immigrant chef continuing to do what they love or having to work a less-satisfying or relevant job.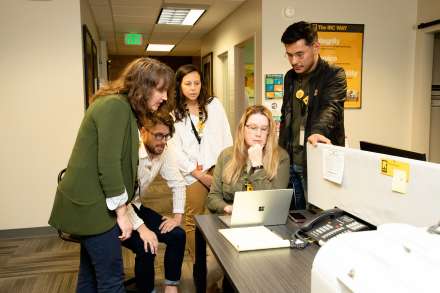 Helping Immigrants and Refugees
The program fields participants from among recent immigrant and refugee arrivals; past chefs are from more than 20 countries across four continents, and most are first—or second—generation Americans. "When we started, more and more people were seeking out assistance to sell the food they loved and missed from their countries of origin, and wanted to continue their culinary careers here in Utah," says Rodabaugh. Although Utah has many refugee and new immigrant populations, a lack of generational wealth and the jarring uprooting that many have been through limits their ability to become successful restaurateurs.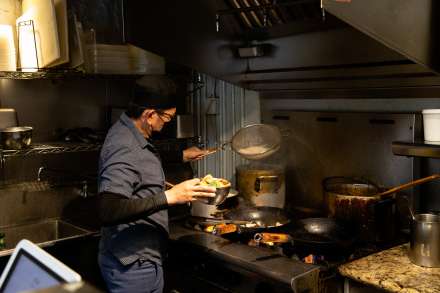 Prepare for Success
Spice Kitchen Incubator makes sure participants—some already extremely gifted chefs—get the skill training and access to certifications they need to succeed with their entrepreneurial ventures. The thorough training program has four phases: application and enrollment, pre-incubation, incubation, and graduation. First, the Spice team recruits and vets a cohort of up to 10 participants. "Then, over 10–12 months, the participants have one-on-one meetings with our Program Coordinators to establish a business plan, study for the ServSafe Managers certification, practice business-related digital skills and review and grow credit. At the end of pre-incubation, entrepreneurs will offer a focus group to test some menu items and become fully permitted and licensed to operate their business," says Rodabaugh.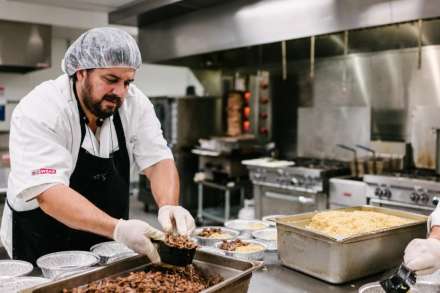 No Ordinary Program
This isn't an ordinary training program you might find at a technical college, however. The next phase, incubation, lasts up to four additional years from the end of pre-incubation, creating a sure path to sustainable employment that the participating chef can pass on to future generations and use to diversify the Utah small business landscape. In this period, entrepreneurs access various market opportunities to grow their small food businesses, which could be food truck outings or Farmer's Market sampling booths. Finally, graduation occurs when an entrepreneur "can assess themselves and feel confident and comfortable in most of their business operations," says Rodabaugh.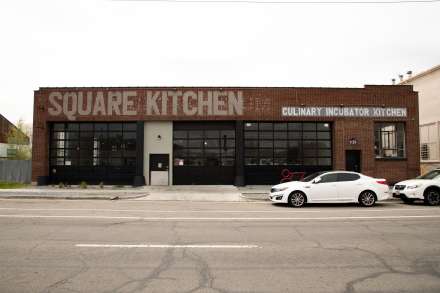 Square Kitchen is Part of the Deal
Even after graduating, participants can still access the commercial kitchen space Spice Kitchen Incubator provides—Square Kitchen. This space is vital for participants who most likely do not have a licensed kitchen where they can legally prepare food that will be packaged and sold to the public. The space also provides social connections that foster support networks and a shared sense of community. Many immigrants have been torn away from their friends and relatives. Rodabaugh says, "We see friendships and mentorships come out of a space like this, which can be incredibly impactful especially during times of social isolation."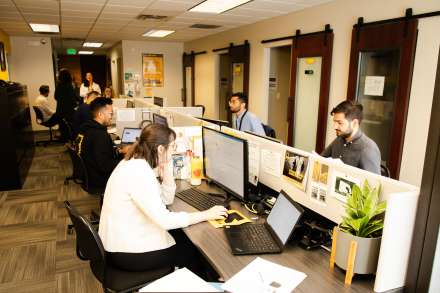 Successful Training Includes Marketing
Marketing help is one of the most sought-after services, right behind the fully licensed and stocked commercial kitchen space. In smaller communities where most participants were cooks or traded their products, word of mouth was the main way to get their food noticed. In the states, technology rules and makes the barrier to entry for new English speakers near-insurmountable in many cases. "[Marketing] can mean so many different things and it can be really intimidating, especially for someone who is an emerging English speaker," says Rodabaugh. "Our team works really hard to break this down into smaller, digestible steps for entrepreneurs to grow into social media marketing, pitching and networking."
Try It Out with Spice To Go
A unique and delicious way to taste flavors from around the world (and the best way to support the awesome nonprofit program) is to sign up for Spice To Go. Each Saturday, an email goes out with the featured chef and what will be on the menu. "In six years, I've not had something that I didn't like, but I especially love the coconut beans and chapati from Namash Swahili Cuisine," says Rodabaugh. Orders must be made before noon on Tuesday and can then be picked up at Square Kitchen—751 W. 800 South in Salt Lake City—on Thursday between 4:00 and 6:30 pm.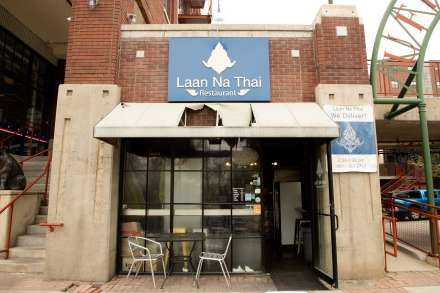 Support Immigrant and Refugee Businesses with Spice Kitchen Participants and Graduates
Spice Kitchen Incubator accepts monetary donations and lightly used kitchen equipment and supplies, but the best way to support the program is by patronizing the businesses participants have started, including food trucks like Get Fala-Full (Middle Eastern and Indian), Halab's Jasmine Kitchen (Syrian street food), or Namash Swahili Cuisine (Kenyan, Somali, and Swahili Cuisine); restaurants like Laan Na Thai (Northern Thai Cuisine) or Bhutan House Restaurant (Indian, Bhutanese, and Nepali Cuisine); or artisan businesses like African Roots, Heydar Art, The Maasai Market, or Best African Boutique – African Clothing and Products. Anyone interested in applying or learning more about participating can reach out Spice.KitchenIncubator@rescue.org. Find out more about opportunities and past participants at spicekitchenincubator.org.
18th Annual World Refugee Day
Supporting Spice Kitchen Incubator businesses is a great way to celebrate and support Utah's refugees. Another great way is to join in the cultural celebration of the 18th Annual World Refugee Day on Friday, June 17 and Saturday, June 18 - this year in Salt Lake an event full of food, dance, arts and crafts, music, and more will be held at Cottonwood Regional Park.