When the world's a bit wild, it helps to focus on the things that count: fresh air, time around the fire with loved ones, awe-inspiring vistas, hearty food, and of course, pitch-perfect powder snow. Fortunately for Alta Chalets, those things never change.
Today's travel landscape has ski-trippers understandably wary of crowded hotels and elbow-to-elbow lunch lines in the lodges—which is why the Alta Chalets just might prove to be the ideal solution for a healthy ski getaway. Whether you're a local or traveling from afar, the Chalets, as they're affectionately known, give you, your family, and friends a cozy hideaway of your own, within steps of the famed slopes of Alta and Snowbird. With a well-appointed home or condo of your own, you can settle in, relax in the company of loved ones, and venture outside to enjoy mother nature's good stuff: airy-light Utah-grade snow.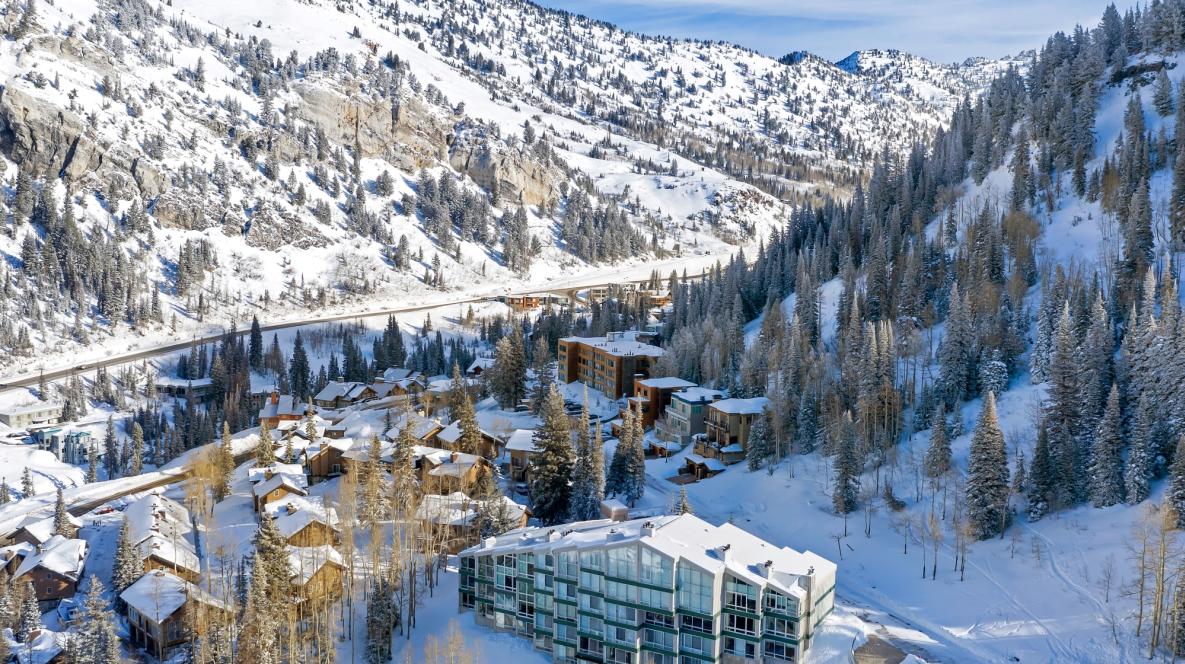 Here, high-end flies under the radar.
While the properties are gorgeous, tastefully decorated, and decked out with the best mountain views around, you'll find the atmosphere pretty unfussy—as is the Alta way. The Chalets' warm and welcoming team personally see to it that your vacation goes off without a hitch, taking care of all the magic quietly in the background. Which means that you can have a fridge full of your favorite groceries when you arrive, enjoy chef-prepared meals in-home, or even get ready-to-bake meal deliveries prepared by the Chalets' in-house chef. Whatever you'll need can seamlessly be pre-arranged, whether it's help with ski rentals, transportation, or an end-of-day massage.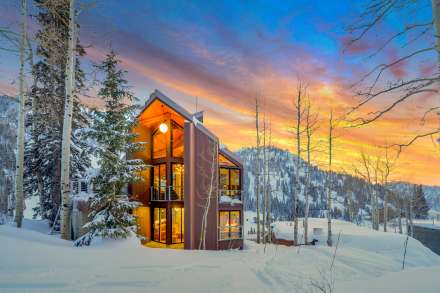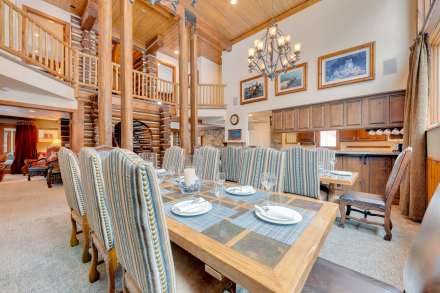 This bit of white-glove treatment frees you up to do what people do best here: get outside and play. On your own, with your spouse, partner, kids, or best friends … here, it's all about the turns. Let Park City have its packed bars; in Little Cottonwood Canyon, you'll savor being just the right kind of tired—while sipping wine around the table with the ones you love.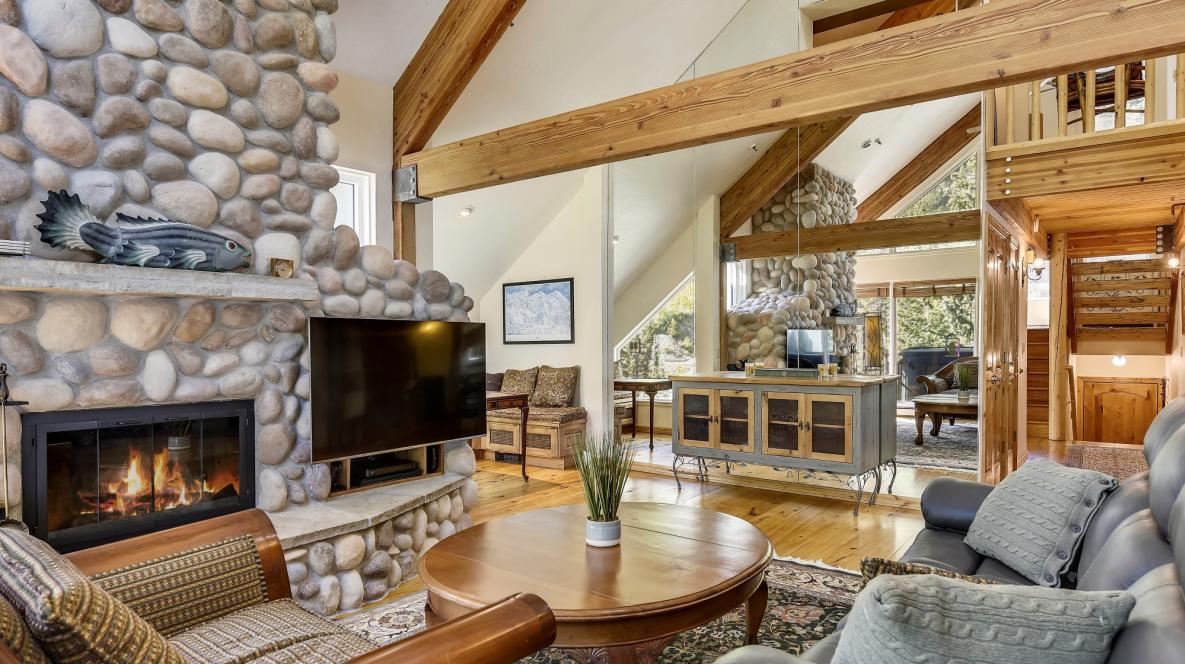 Work from home? More like work from heaven.
If anything can cleanse the palate after a few hours of Zoom meetings and digital homeschooling, it's untracked powder under a bluebird Utah sky. The majority of Alta Chalet properties now have high-speed wifi, which means your connection should be about as smooth as the turns you're about to take on your extended lunch break. (If you want to make sure you get a home or condo with high-speed internet, just mention it at booking, and the team will take proper care.)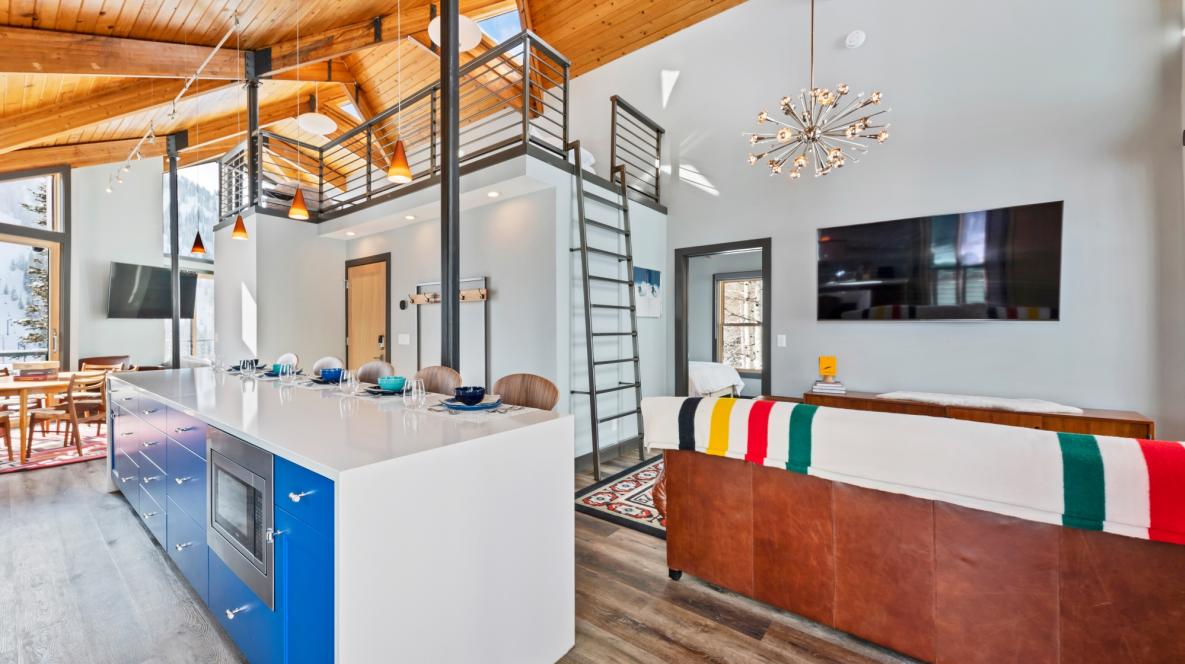 Social distancing: a thing at Alta since 1938.
Enjoy the excuse to venture away from the bustle of the best-known lifts and runs, checking out the further reaches of a traverse or simply taking the path less schussed. Alta is all about exploration and adventure. (While the Chalets are all about cozy, comfy, well-fed replenishment. We think it's a pretty complementary pairing.) 
If fresh air, fun in the snow, and fine comfort sound like the right thing for your winter vacation, get the conversation started with the Alta Chalets team. You can book online directly at altachalets.com, or just reach out to info@altachalets.com to discuss your ideal trip and how they can make it happen