Welcome to Salt Lake, one of North America's most accessible destinations due to our award-winning airport and the fact that it's just a 13-minute drive from downtown, the hub for all things from meetings and conventions to year-round recreation to endless dining and nightlife, attractions and activities for the entire family, and everything in between. Once you fly into Salt Lake City International, you have a number of options to get where you're going. Here's a quick rundown: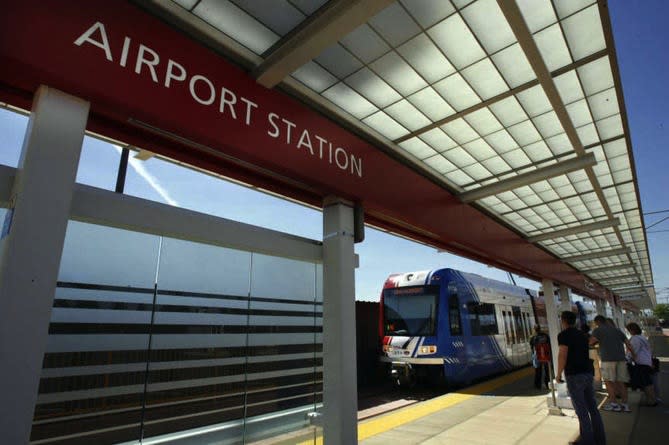 TRAX light rail is the most affordable and convenient way to get downtown from the airport--a 20-minute ride takes you into the heart of Salt Lake. At just $2.50 each way, the 'Green Line' is quick, simple, and a great way to save some money. Just head to the south end of Terminal 1, purchase your pass, and board the train--which departs every 15 minutes.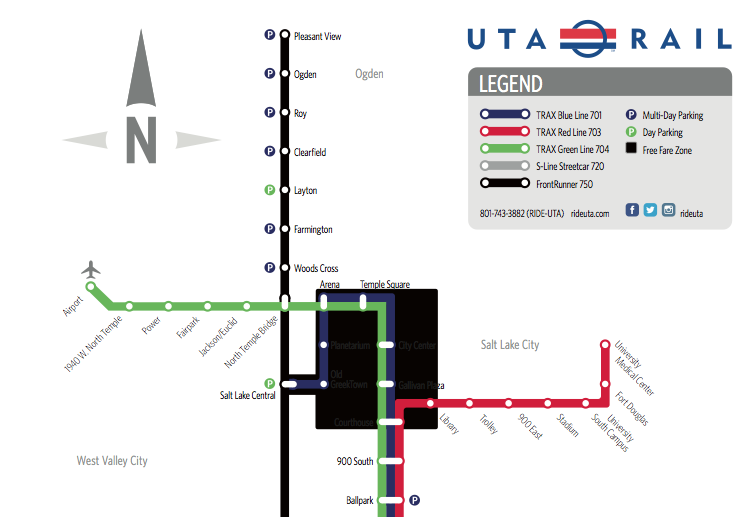 Another option is a shared-ride van like SuperShuttle, or Express Shuttle. A number of share-ride services operate from the airport, and prices are approximately $15 one-way. For private van or car service, the prices increase to anywhere from $35 to more than $150.
You can also arrange pick-up and transportation from the airport to your final designation via Uber or Lyft, both of which freely operate throughout the Salt Lake valley and beyond. The airport surcharge is minimal, up to just $1.89.
And, of course, there's the traditional taxi option. One note, however: due to the deregulation of ground transportation fares, it is strongly recommended you discuss and agree upon the rate before the taxi departs the curb. Taxi service to the downtown area, including the Salt Palace Convention Center, should cost no more than $25.
If you're looking for a fun and quick way to get around downtown, don't pass up the opportunity for a bike taxi ride--complete with music and good conversation.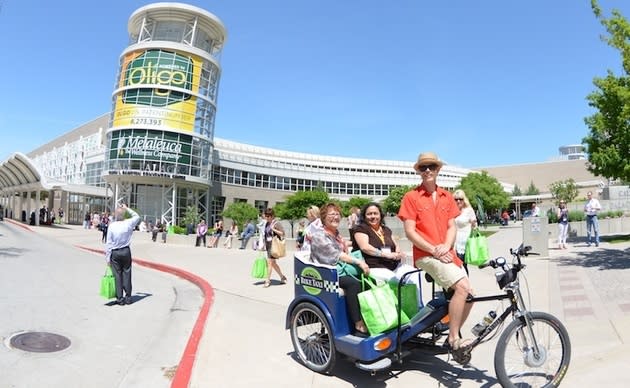 Finally, if you're staying in Salt Lake City, check to see if your hotel offers a complimentary shuttle to/from the airport.
Regardless of how you get from the airport to your final destination, we're sure you'll have a great time while in Salt Lake and we hope you enjoy your stay!