Abravanel Hall
A monument to Salt Lake's ongoing love for its symphony
Thursday October 27, 2016
Starting with the arrival of the earliest pioneer settlers, who entertained themselves through dark desert nights with song and dance, Utah's history has been steeped in music. So it comes as little surprise that a recent study by the National Endowment for the Arts revealed Utahns attend more performing arts shows than anyone else in the nation.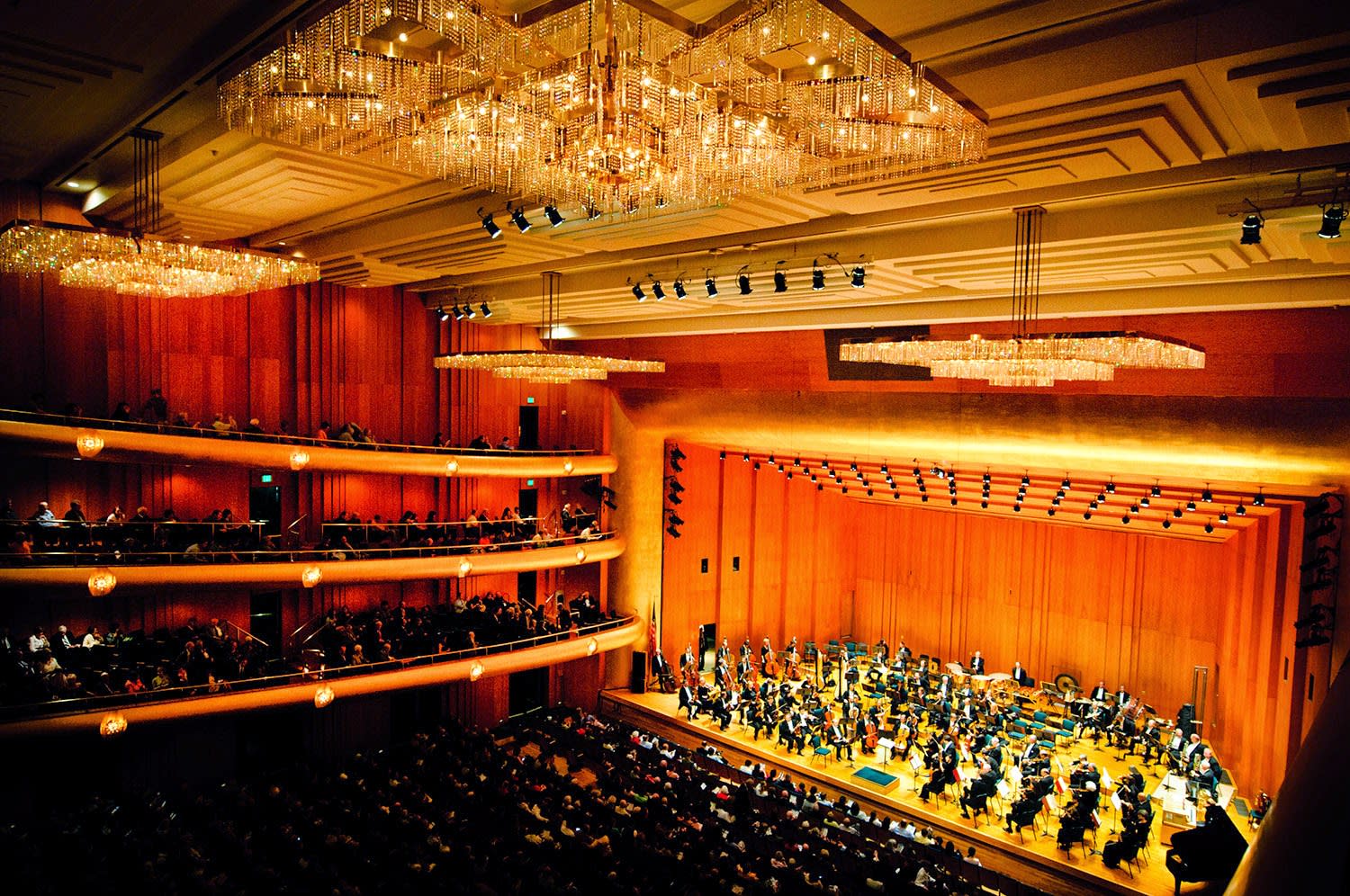 And a key component in the state's storied musical history is Abravanel Hall, the home of the Utah Symphony. It's hard to imagine a building more thoughtfully designed, crafted, and built especially to balance pitch-perfect acoustics with visual magic.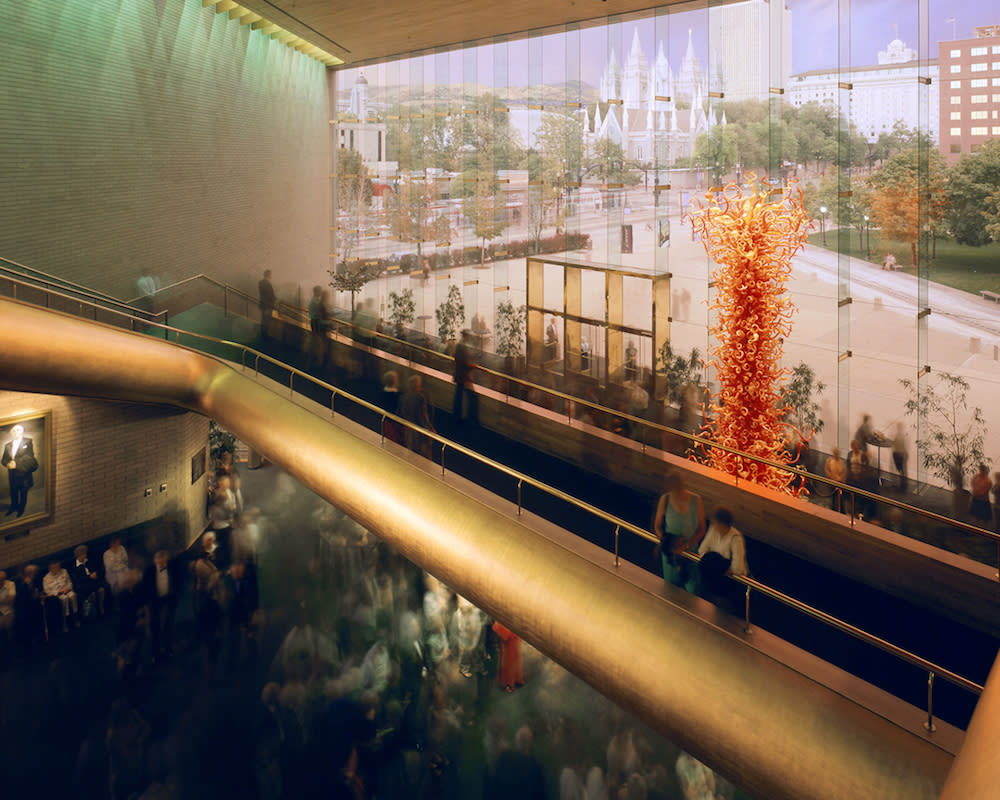 How a love for music turned into an architectural masterwork. In the first half of the twentieth century in Utah, only a few proper performing-arts venues existed—namely the Mormon church-owned Tabernacle and the turn-of-the-century Capitol Theatre. Over the years, as Utah's symphony gained in notoriety, the ensemble needed its very own home.
Key characters in Salt Lake's history, Maurice Abravanel, O.C. Tanner, and Jack Gallivan served on the design board and partnered with a visionary architectural firm to dream up a landmark embodying superb musical performance.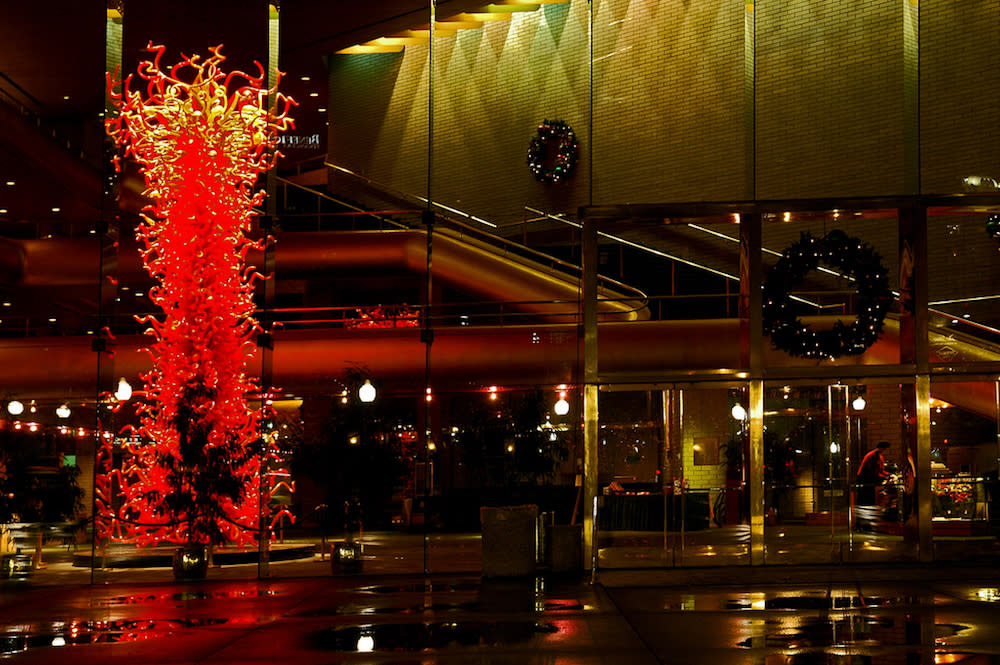 They imagined every step of the perfect concert experience: a dramatic four-story lobby with gold leaf and glass, a sound-lock corridor separating the concert hall from the lobby, and a concert hall shaped to echo the world's classic symphony halls. They prescribed every detail to attain the most perfect sound possible—they avoided any ninety-degree angles inside the hall, instead creating convex curved surfaces on the walls and ceilings.
The attention to detail extended to the point that the wood of the cellos and bass instruments resonates through the wood surfaces of the hall. Balconies extending from the hall's outer walls appear to float, coated in 24-karat gold leaf; it builds the room's sense of airiness, space filled by the precise sounds of the orchestra's instruments.
Performances past and present. Abravanel Hall opened in 1979, and its design and acoustics remain as tasteful and timeless as they were then. The symphony prides itself on its classical chops, but it gives itself a little room to play as well. Concert-goers might swoon over Rachmaninoff on a cold winter night and also smile at the symphony's Halloween Spooktacular performance.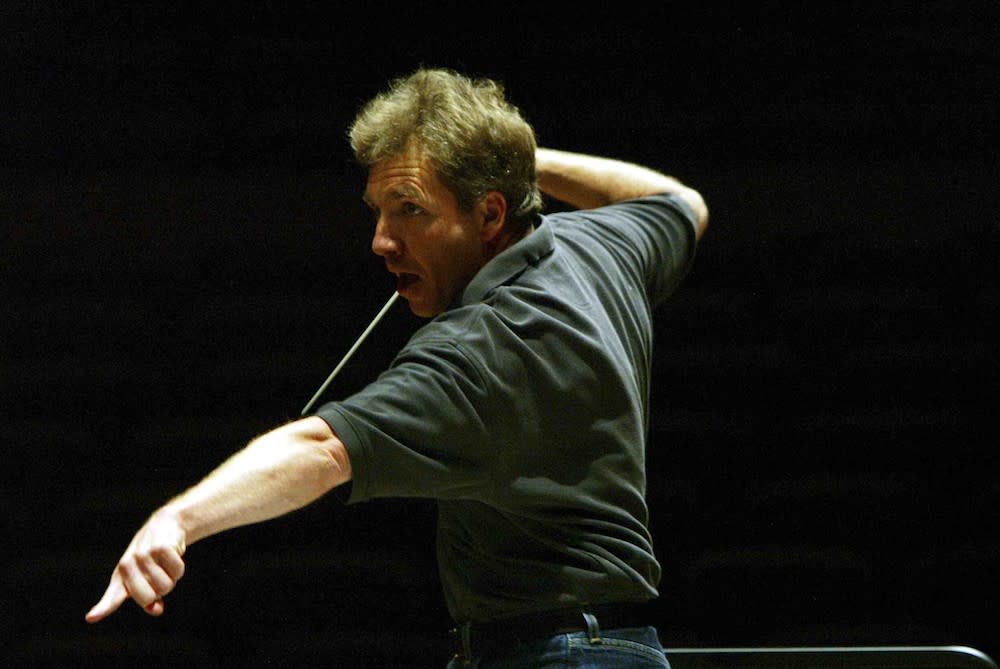 Headed up by gregarious Music Director Thierry Fischer, the symphony makes sure to appeal to the variety of music lovers who live in—or pass through—the city. Students can snag a special deal, while regulars can pre-purchase ticket packages to hit up their favorite selections. (Ticket packages and subscriptions come with special access to intimate events such as a pre-show chat with the conductor.)
The concert calendar strikes a balance between classic masterworks, headliner soloists, culturally-inspired productions (think "Harry Potter and the Sourcerer's Stone™ in Concert"), and December's family-friendly holiday performances. The symphony truly has its bases covered—in a way that continually ensures it stays cognizant of classics while keeping up with current demand. It's a unique recipe for relevance, set in a stunning backdrop that makes you want to brush off your formal attire and step out for a special evening.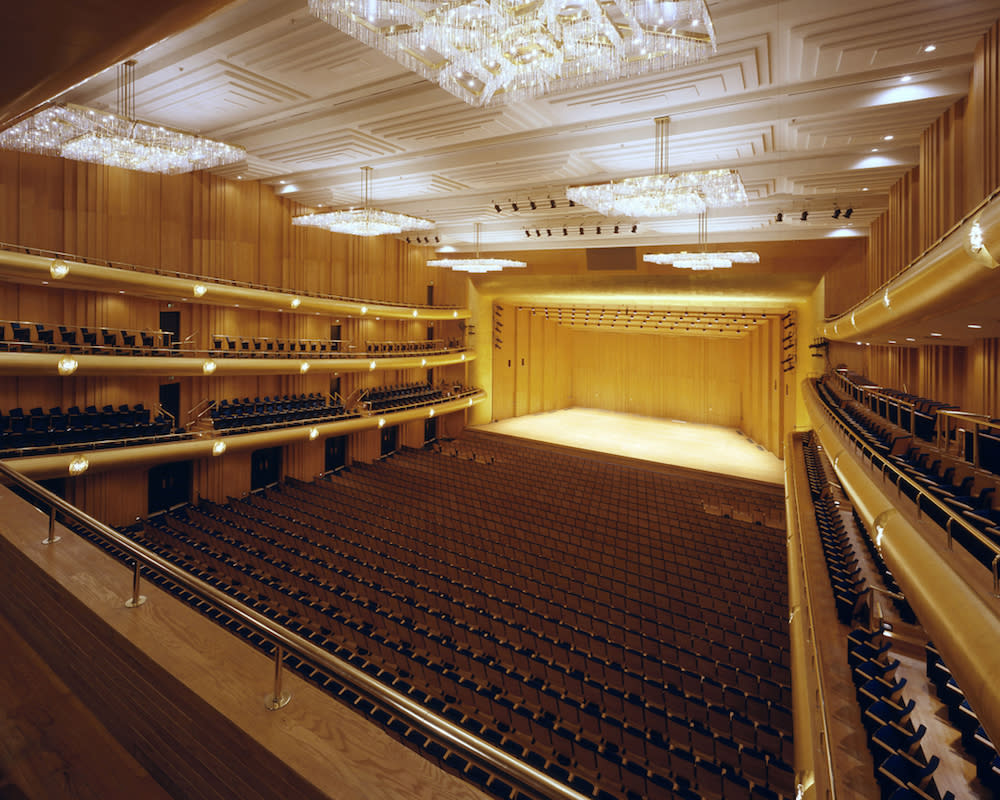 The right dinner or nightcap can complete a musical evening. At the center of downtown nightlife, Abravanel Hall is well poised for pre-performance culinary delights. You can revel in an artsy atmosphere and carefully crafted bistro menu at Em's Café on capitol hill, a 15-minute walk from the symphony. Or you can duck into Naked Fish sushi, a top-notch experience across the street from the evening's performance. For concert-goers who prefer a romantic Italian dinner, Caffe Molise boasts a rich array of traditional dishes from Italy's Molise region.
After the show, you have a few perfect options for winding down the evening—you could head to BTG, a wine taster's dream, which offers 75 carefully selected wines available by the glass or by the flight. Or you could head to The Red Door, a swanky martini lounge that's served as an irreverent mainstay of Salt Lake's cocktail scene for years.
Make a night of it. There are plenty of places to lay your head after a vibrant downtown evening. Abravanel Hall sits opposite Salt Lake's Marriott Downtown at City Creek, which is a lovely contemporary option. The Hotel Monaco two blocks away offers an imaginative, luxe option—or concert-goers can skip up to the Inn on the Hill, a romantic Victorian bed and breakfast in a capitol hill mansion above downtown.