A lot of Salt Lake locals are raised skiing and boarding at Brighton—so it strikes a fond memory in many a heart. Not only is it relatively inexpensive compared to other resorts, it also offers night-skiing, which appeals to high-schoolers riding the Ski Bus up after class to practice in the half-pipe or savor every last flake of a good storm. The resort is also known for its good ski school program, adding even more to its draw for families.
And when visitors come to town, they tend to get what makes Brighton so darn special. Ritzy it isn't. You won't find a chandelier in the lobby, no matter how hard you look. You're also out of luck if you're looking for cocktails and caviar. But if you're looking for a great time on a friendly, beautiful mountain, you're in exactly the right place.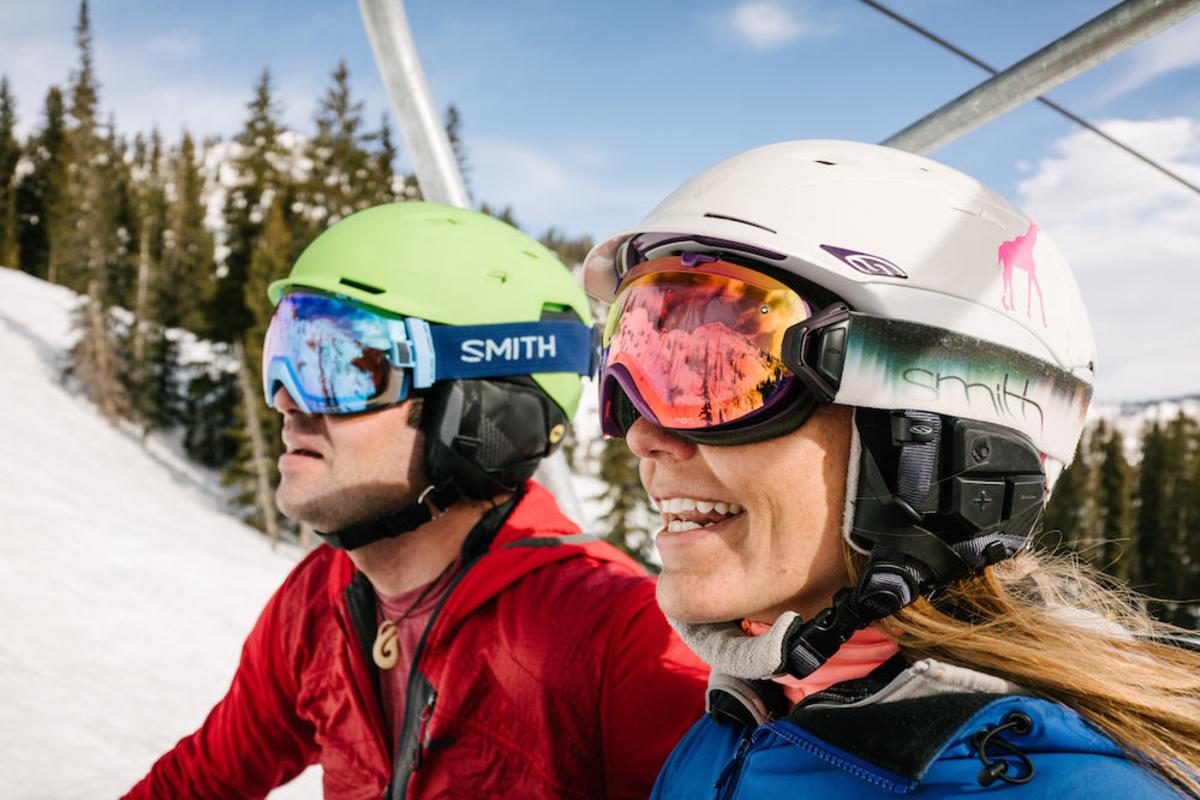 The pace here is laid-back. The cuisine is un-fussy. Scrappy shredder kids entertain themselves doing tricks off every possible surface. The terrain's varied, with plenty for beginner locals and tourists alike, and some true steep stuff too for those who fancy a challenge.
Where to Cruise Around
A stunning alpine bowl at the top of Big Cottonwood Canyon, Brighton's inbounds terrain includes gentle rolling groomers as well as dramatic upper steeps and ridgelines. This variety of terrain is part of what makes the place so engaging-and why it's developed a reputation for delivering a great time to those who love to jump, spin, and play off natural features.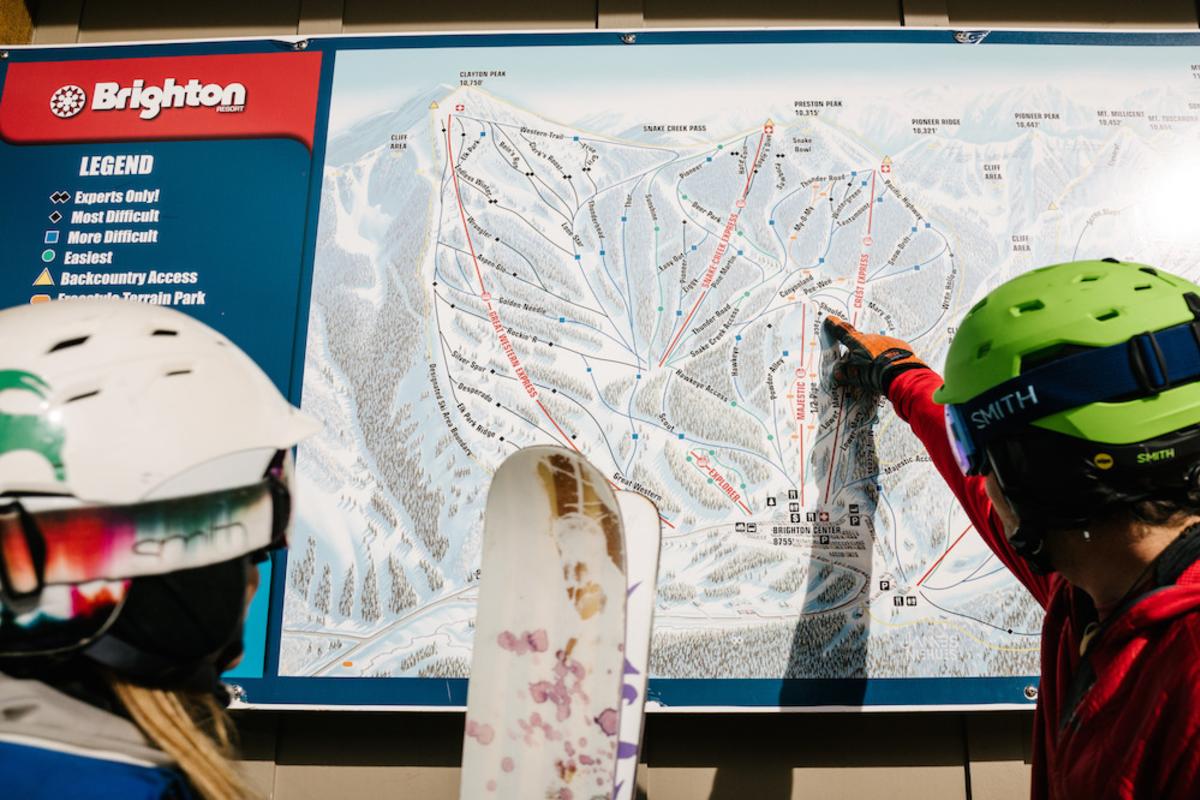 In general, the resort's main base area is surrounded by mellow, beginner-friendly terrain. (You can actually buy a beginner lift ticket to just access the couple of lower lifts right there. They'll get any newbie started on the right track.) If you're looking for a rowdier time, you don't have to go far. The whole southerly side of the Brighton Bowl is served by the Millicent lift, and it's a veritable playground of rocky drops, interesting terrain features, and steep sections. Try traversing out under Millicent peak from the top of its namesake lift and drop down where the gettin' looks good.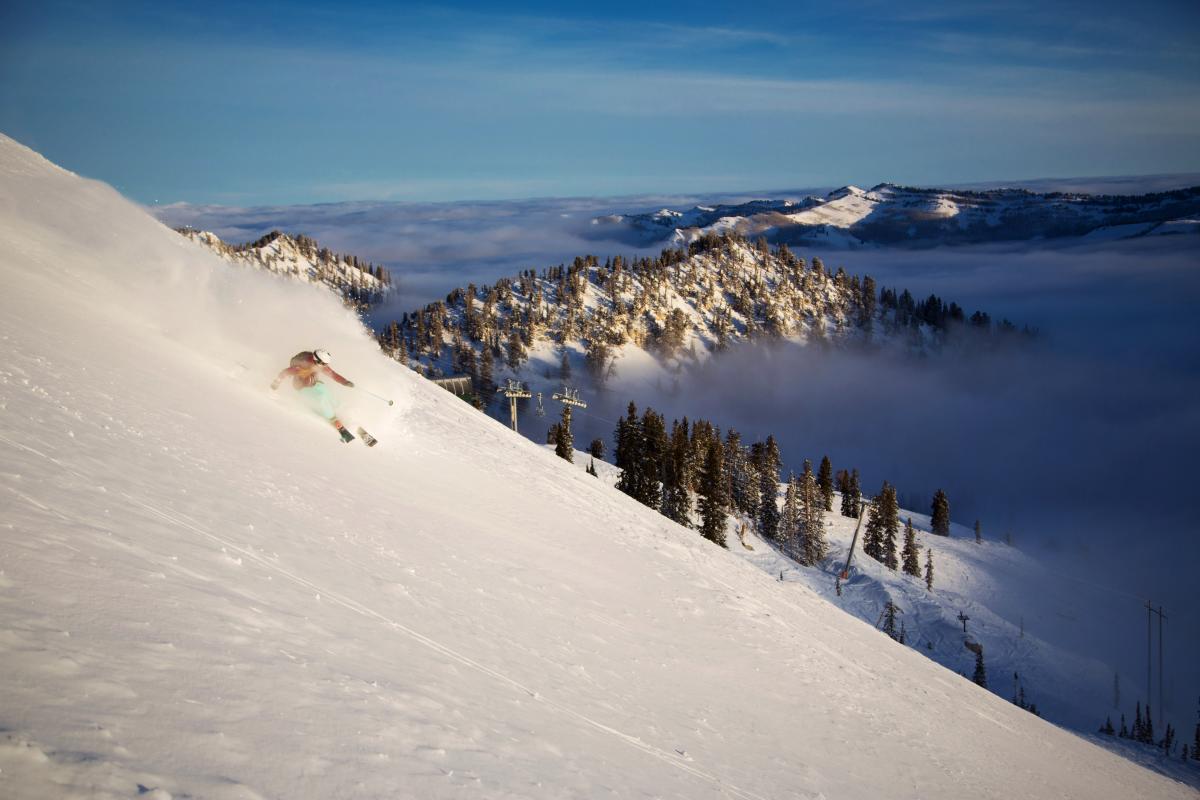 Where to Turn In
When you ski and stay in Salt Lake, you have wide-open options. There is some lodging up Big Cottonwood Canyon, but if you want easy access to any of the Cottonwoods' resorts, stay in the Cottonwood Heights or Holladay suburbs near the bottom of the canyon. There are two nice, relatively new Hyatt Place and Residence Inn hotels within a couple blocks of the canyon.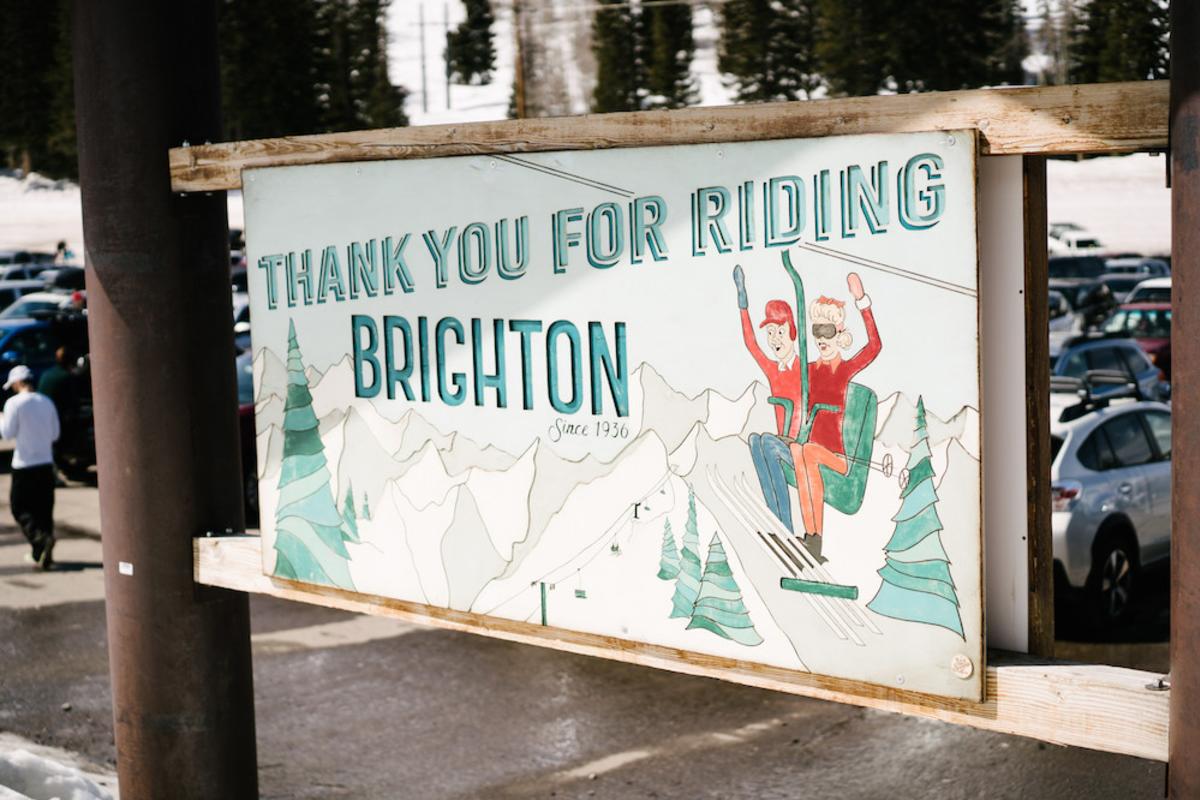 If you want to set yourself up for a little more in-town nightlife, you could stay in the funky Sugar House neighborhood, which sits halfway between the canyons and the city center. There are tons of homes and apartments for rent online in this walkable neighborhood, where you can have a local brew, a bite worth savoring, and then turn in for the night.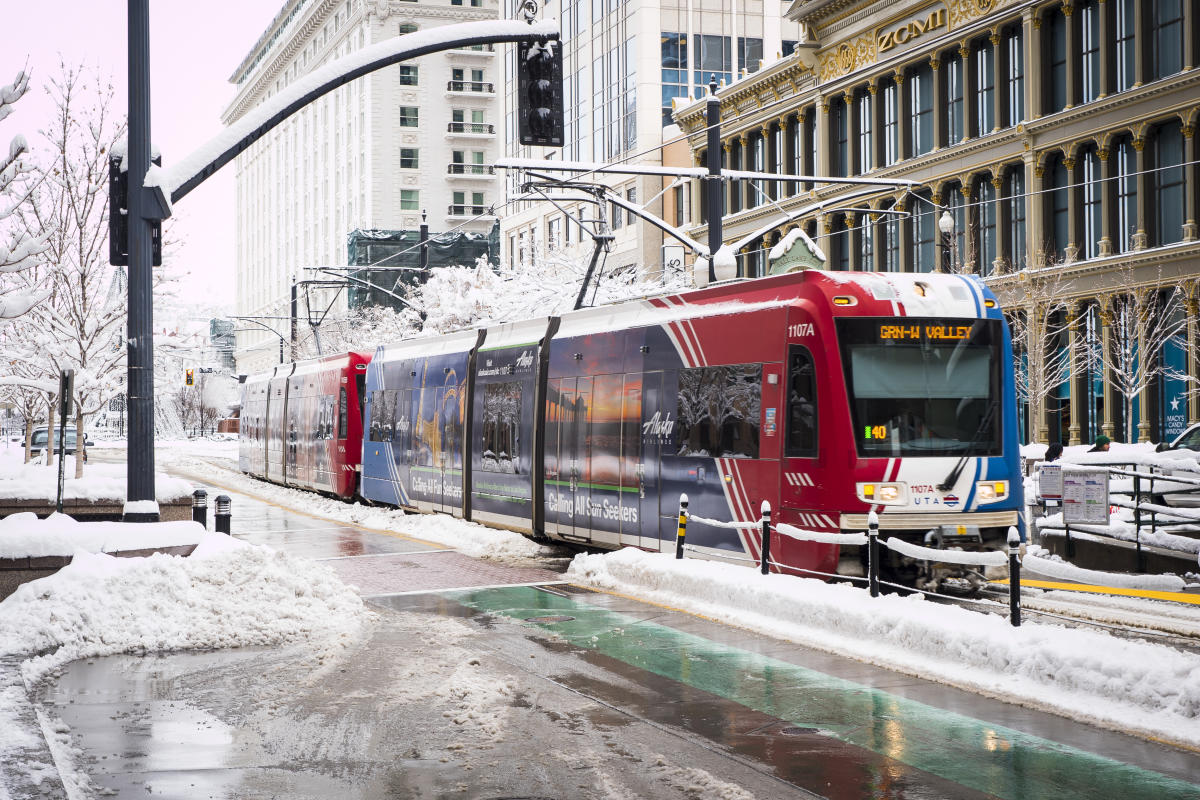 And if you really want to explore the city's best food and nightlife, set yourself up right downtown in the middle of the action, at one of the city center's many hotels. This puts you within striking distance of public transit to access anything you can't easily walk to.
Where to Chow Down
You may have an après beer and nacho platter at Molly Green's, Brighton's little pub on the top of an old A-frame base area lodge. The atmosphere here is so quintessentially Brighton that you kind of have to stop in.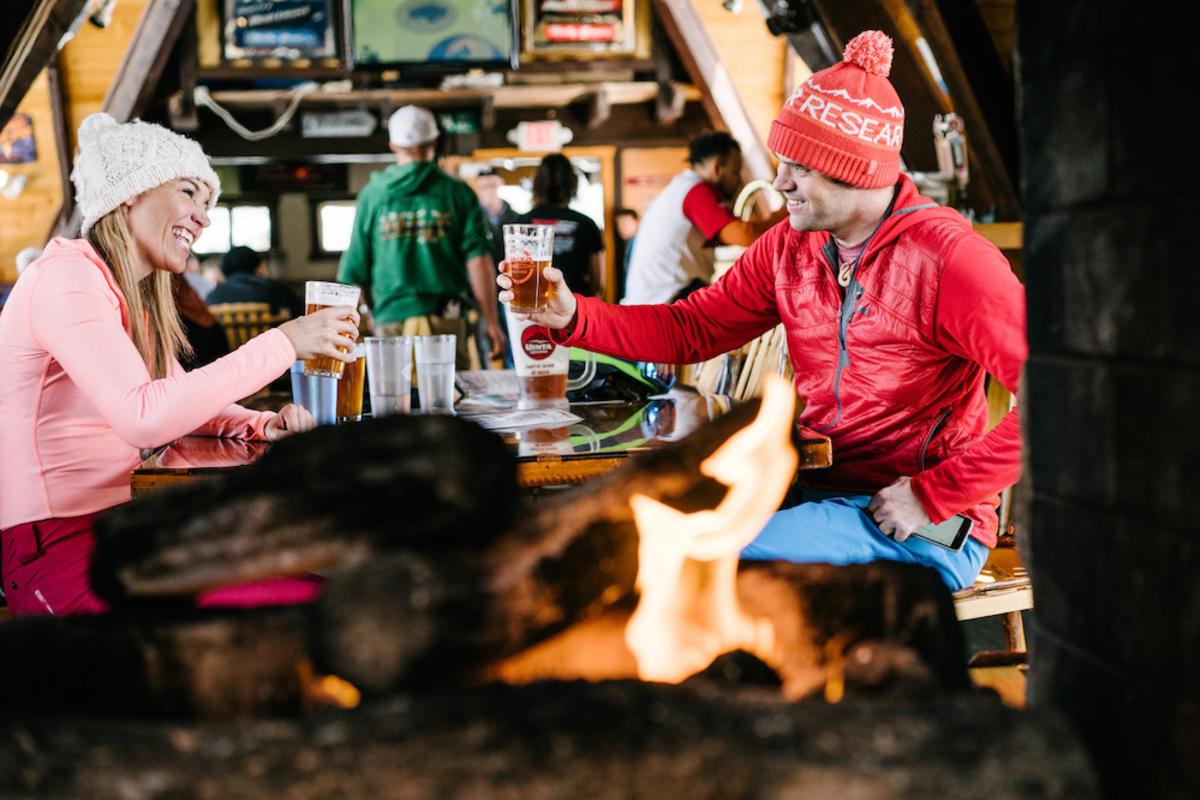 After you journey down the canyon, you might want to check out one of Cottonwood Heights' most prized eateries, Lone Star Taqueria. It's a small, simple establishment with tacos and burritos that are about as authentic as it gets. Prepare for long lines both inside and in the drive-through lane, but there's nothing more satisfying than a pie tin full of hot tacos washed down with a cerveza. You'll be sharing the restaurant with lots of other people in ski pants, because this place is generally known to be the perfect après plan.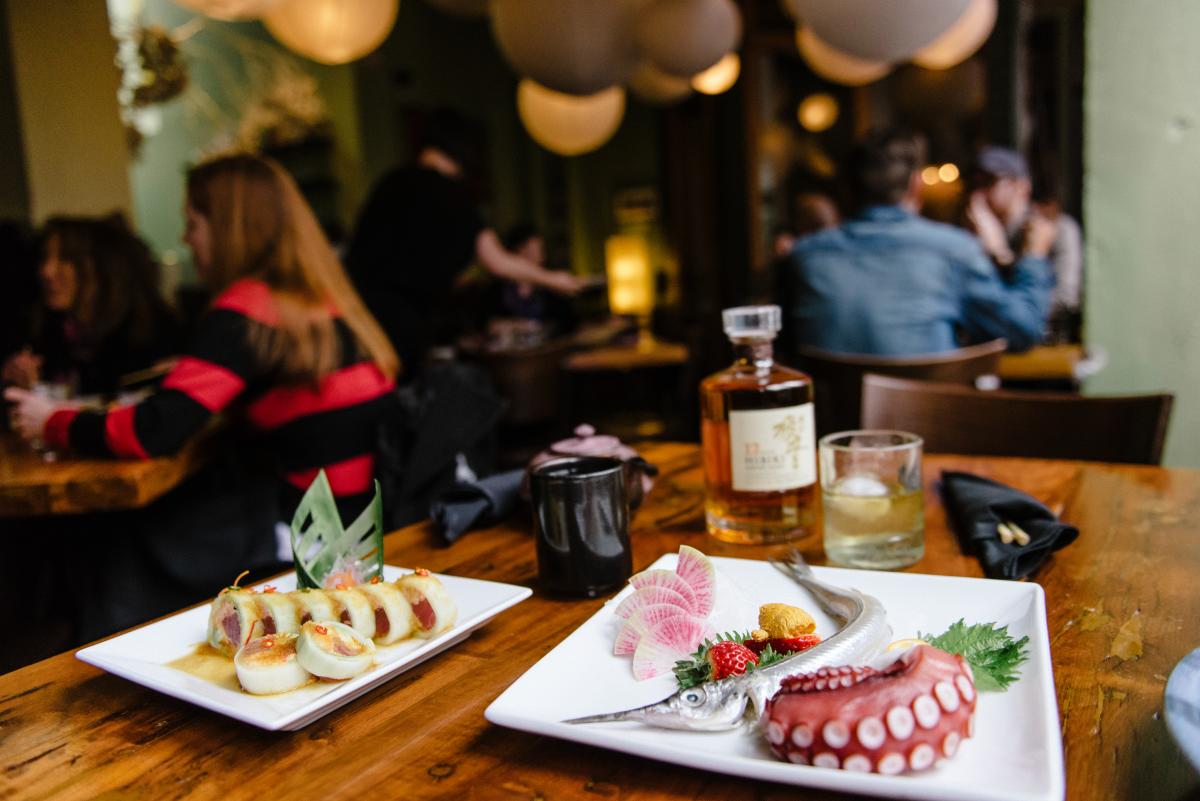 If you head all the way downtown, treat yourself to a proper feast, because you can. Settebello Pizzeria Napoletana is a trusted standby for some of the nicest wood-fired pizzas you've ever tried, made with ingredients imported from Napoli, Italy. Or, for some of the best sushi you've ever had, head to Takashi, a stunning sushi bar that's also located downtown. They fly in extremely fresh seafood, although the raw-fish sushi is just the beginning of their draw. Their sake list is impeccable, and the hip atmosphere's tough to beat.
Then, for breakfast before you head back up to the hill, stop at a local favorite like Oasis Café or Eggs in the City for a big, satisfying scramble. When you ski hard, you've earned the right to eat hard too.