Salt Palace Convention Center
Open minds and big thinking find the ideal environment to imagine what's next in downtown Salt Lake City. Whatever the size or location, the Salt Palace Convention Center is a hub for inspiration. From one-room meetings to full-facility conventions, our staff is here to facilitate what's on your agenda, ensuring unequaled service and attention to detail. It's a convention destination that's refreshingly West of Conventional.
Keeping You & Your Event Safe
It is the goal of our facility to provide our attendees and employees with the safest events possible. Additional and enhanced cleaning practices were adopted at the beginning of the COVID-19 Pandemic. These practices of cleaning and disinfection will continue until further notice. This includes the posting and notice of cleaning to public areas in the facility, as well as disinfection of high touch surfaces at times of need.
For more information regarding our cleaning practices please follow this link.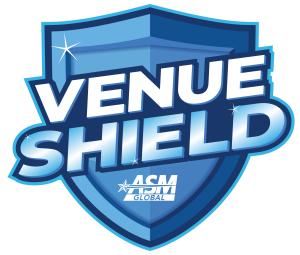 We encourage everyone to continue to wear a face covering while inside our facility. 
-The Salt Palace Team 
---
If you are experiencing the following symptoms:
Fever (>100.4 F), Chills, or Sweating, Muscle Pain, and Aching Throughout the Body
Shortness of Breath or Difficulty Breathing
Cough/Sore Throat
Vomiting or Diarrhea
Sudden or New Loss of Taste or Smell

We strongly encourage you to seek medical attention before entering this facility. Our hope is to limit exposure of infectious disease of any kind, to attendees and our facility staff.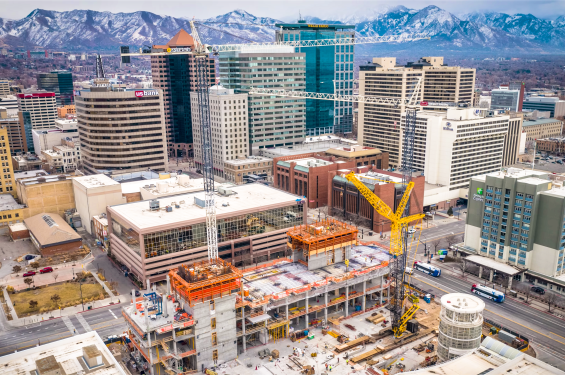 The Salt Palace Convention Center is proud to announce the construction of a 26-Story Convention Center Hotel, right here in the heart of downtown Salt Lake City. As construction continues to transform our facility, we want to provide updates as often as possible. Return to this section on a weekly basis to see updates and any new pertinent information.
It is with great enthusiasm that the Salt Palace Convention Center (SPCC) & Mountain America Exposition Center (MAEC) announce the approval of their Global Biorisk Advisory Council (GBAC) STAR facility accreditation. ​In order to properly address and meet the needs of the continued prevention, response, and recovery of COVID-19, both facilities began to pursue the GBAC STAR facility accreditation program in April of this year.
Take a virtual tour of the Salt Palace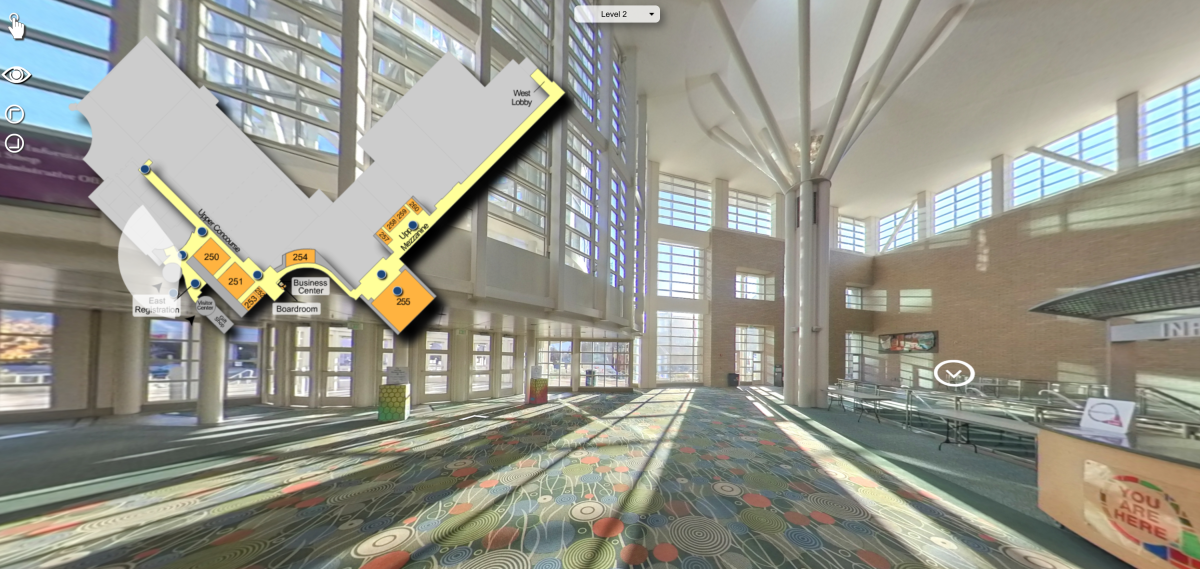 You Are Here
Salt Palace sustainable hospitality pledges inspired by the United Nation's sustainable development goals.