On-site Services and Vendors
The Mountain America Expo Center offers convenient, one-stop shopping for all your event needs. Our expert staff can help you with all of your technical needs, including telephone, Internet (wired and wireless), cable television, and engineering. We also offer enhanced guest service options, EMT providers, and an on-site caterer and audio/visual company.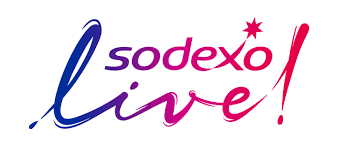 Our mission is to make it better to be there. Every time. Everywhere. By understanding what matters most–to guests, fans, and communities–we help make the most of every moment through a strategic approach to hospitality. We craft one-of-a-kind guest experiences that reflect purpose and place, so your presence is valued, your returns are rewarding, and your community connections are authentic. That's the power of Sodexo Live!. For more information, call 385-301-2780 and view menus here! 

Encore offers one of the largest, most up-to-date equipment inventories in the industry, and its services include: audio/visual, creative, interactive, staging, technology, staging, rigging, and much more. Visit their web site.